The 13 has opened on August 31st! It was one of the most iconic, controversial and anticipated hospitality projects to arrive in Macau this year. They launched amid much fanfare and it really is one of the most unique properties in Macau to date. We take look at the best features of this luxuriously distinctive property.
Big Names
First of all, we have to mention two of the most relevant individuals involved in the project, who, by their particular extravagance and style brought a well-marked fingerprint to all the architectural, interior design and decoration decisions that were made along the way. These two are Stephen Hung, the flamboyant Hong Kong property investor who, until January 2018, was the chairman and executive director for the company (although he left his position, he is still strongly involved in most of the choices that defined the project's path); and Robert Marino, the extravagant architect chosen by Stephen Hung, who's widely credited with redefining modern luxury through equal emphasis on architecture and interior design, and who has worked for clients such as Chanel, Louis Vuitton, Bulgari, and Ermenegildo Zegna to mention just a few.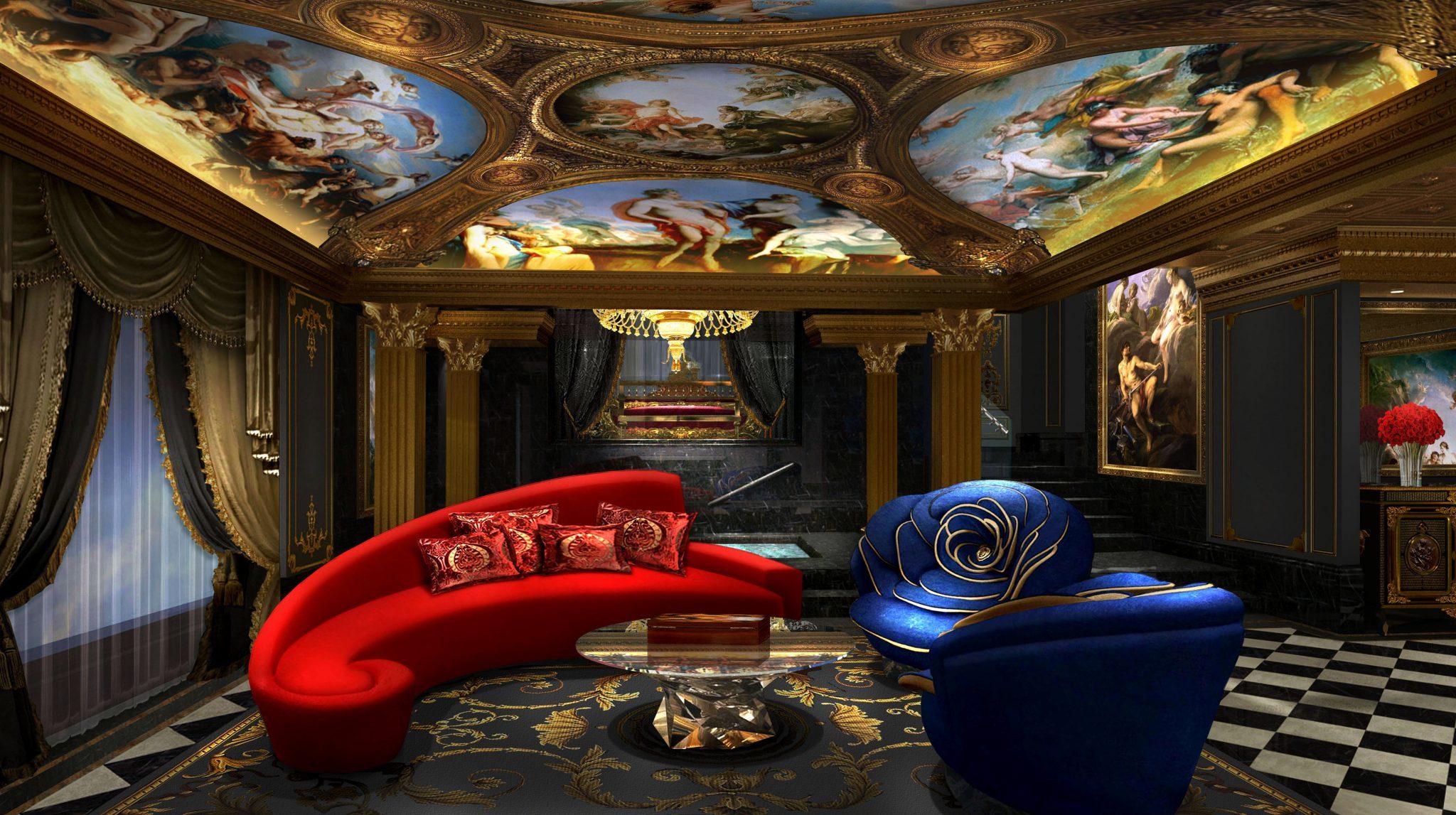 Extravagant Features
The property who promises a comprehensive "lifestyle experience" for the super-rich. It will have 200 multi-level suites, each which will have an elevator opening directly into it. Most of these suites will feature an area of 2,000 square feet, but some are even larger, with one topping almost 30,000 square feet. These are all complemented by a blend of 17th century French Renaissance and Baroque décor. This design theme is why Stephen Hung selected Marino, as he is capable of making classic luxury exciting. A few elements that will amplify the wow factor include retractable marble floors in the hotel, elaborately detailed Baroque scrollwork, ornate sculptures, fine fabrics, stylish wall coverings, ornate furniture, and grand tableware. The bathrooms in the suites will boast a Roman marble bath set under a vaulted Baroque ceiling supported by columns, and there will be a crystal chandelier complemented by ceilings artwork and lit by standing candelabra.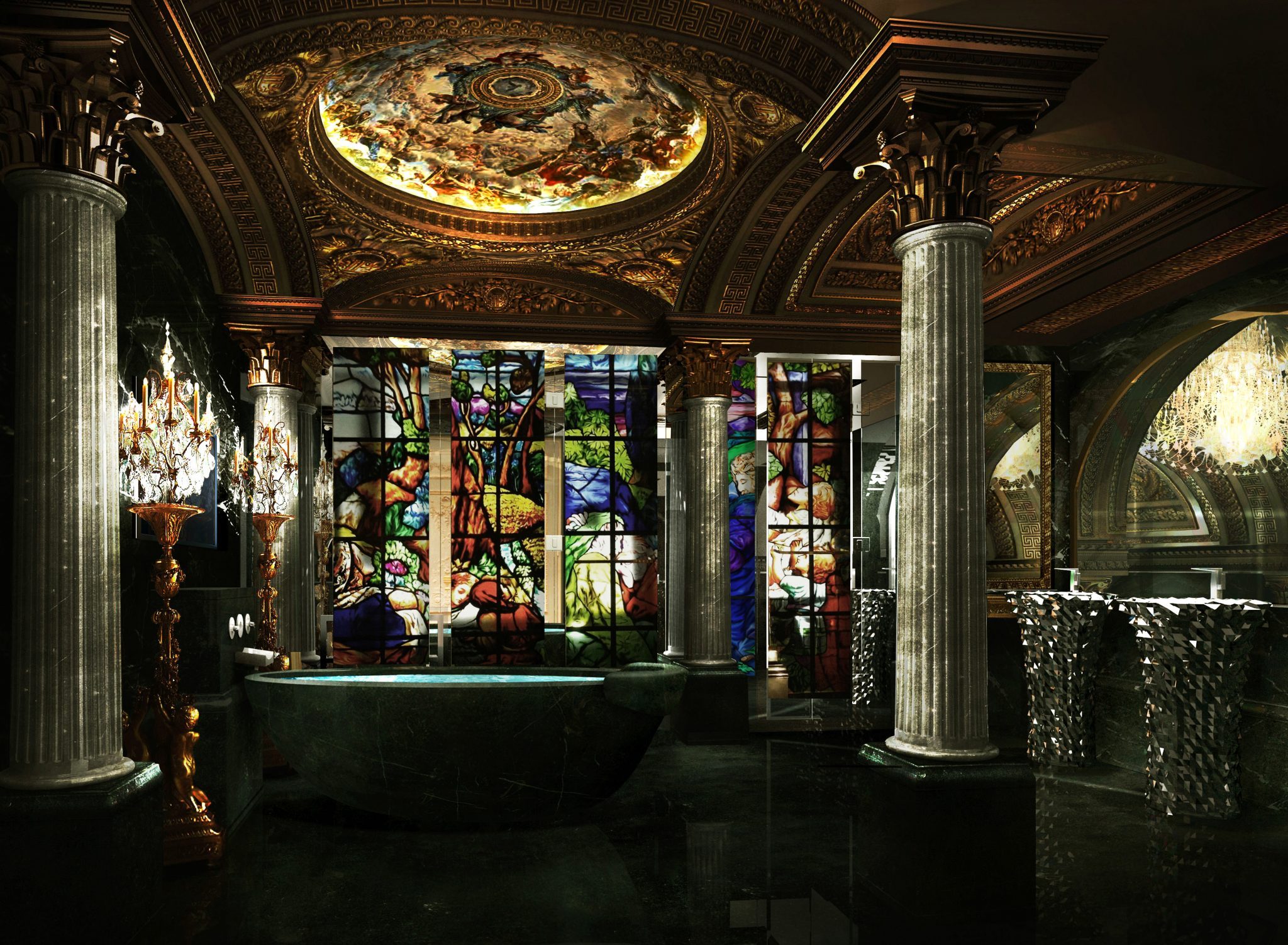 Design Distinction 
Currently from the outside, the only element that can be seen is the unique facade, which has perforated red louvers that form a kind of "veil," or double skin, that enfolds the building – this brings a sense of lightness to the structure but also frames a large object that resembles a diamond at the top – once finished this will be stunningly illuminated from behind and stand out for all to see. This has been carefully planned by Robert Marino. "For this architecture, I imagined a royal red robe wrapped around a crystal core, rising up out of which is a 20-meter diamond – the most perfectly formed geometric material on the planet," he commented.
Even though the location was always somewhat controversial – at the entrance of Coloane island, close to a residential area and far away from the Cotai strip – it is undeniable that this project will never go unnoticed once finished. Even though some may find the interior design a bit over-elaborate, it seems that is the way all the new hotel launches are heading at the moment (such as the new Morpheus Hotel and the audacious upcoming Grand Lisboa Palace).
It's clear to see The 13 is a hotel like no other – they are pushing the envelope and setting the bar higher, which will no doubt encourage others to do the same. This is definitely an experience and, if you can afford it, check it and come and try it out for something extra special.
For more information, visit www.the13.com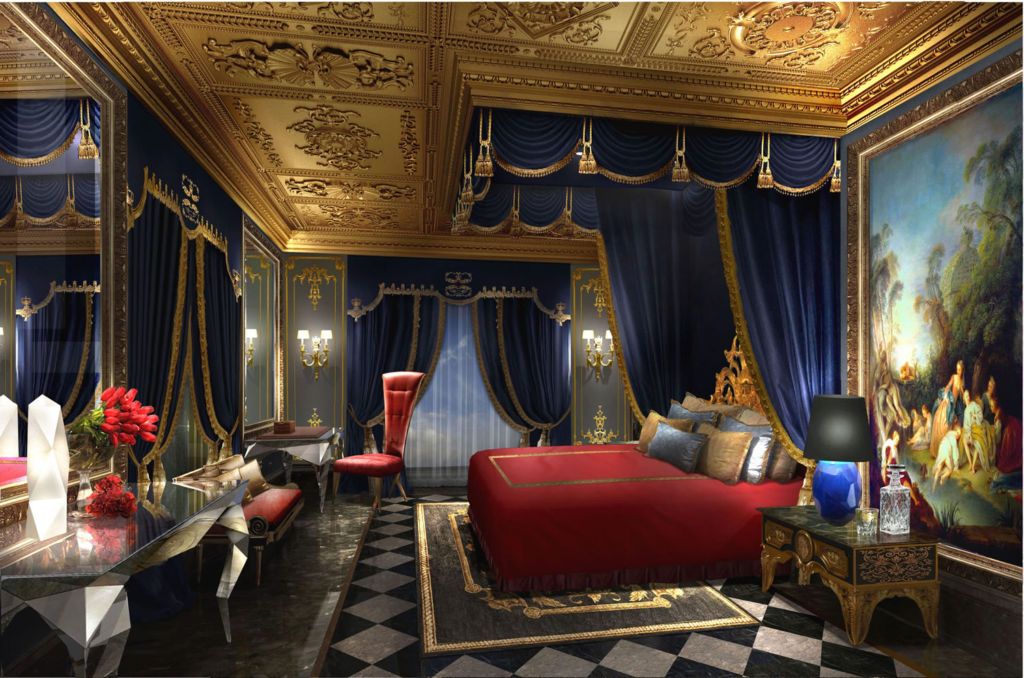 ---
For any inquiries about interior design or fit-out works, don't hesitate to contact Rui Barbosa:
KPM Project Management Ltd. 14-02 Si Toi Commercial Bldg, 619 Av da Praia Grande, Macau, +853 6675 2499; [email protected]
*All views expressed are the author's alone
Share
Tags
Related Posts