With the growing coffee scene in Macau there is certainly no shortage of places around town to sit down and have a cup. But what about those lesser-known spots hiding in plain sight? Here are our five favorite "hidden treasures" for you to discover!
Crazy Barista
We like their Yakult espresso, with the yogurt drink standing in for water in brewing the coffee, and then accompanied by a sweet soda. For every sip you take, pour over a small amount of the soda then the next sip you take, it changes its taste from balancing the bitterness of the espresso and the sweetness of the yakult every turn you sip and pour, sip and pour.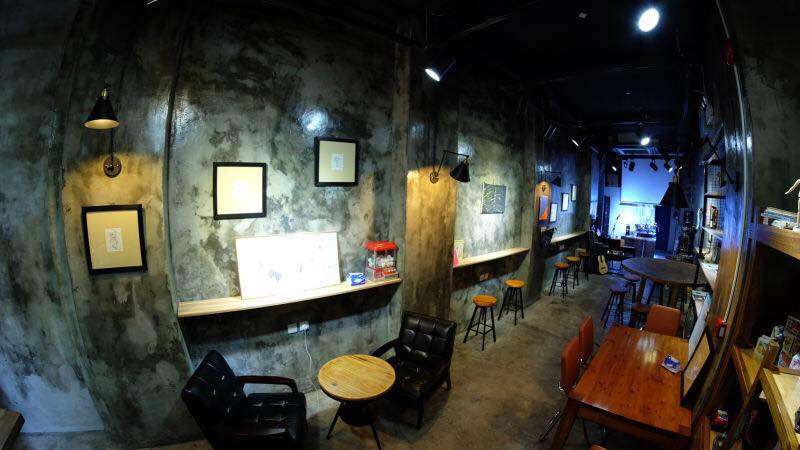 Crazy Barista is an evening coffeehouse targeting the nighttime crowd, run by the team from Barista's Playground. Featuring open jam nights and interesting coffee drink creations, doors are open from 7:00pm to 11:00pm on weekdays but you can get your coffee fix from 12:00pm to 11:00pm on the weekends.
Crazy Barista Edificio Wai Son, 9 R. da Tercena, +853 6689 8052, www.facebook.com/853mpg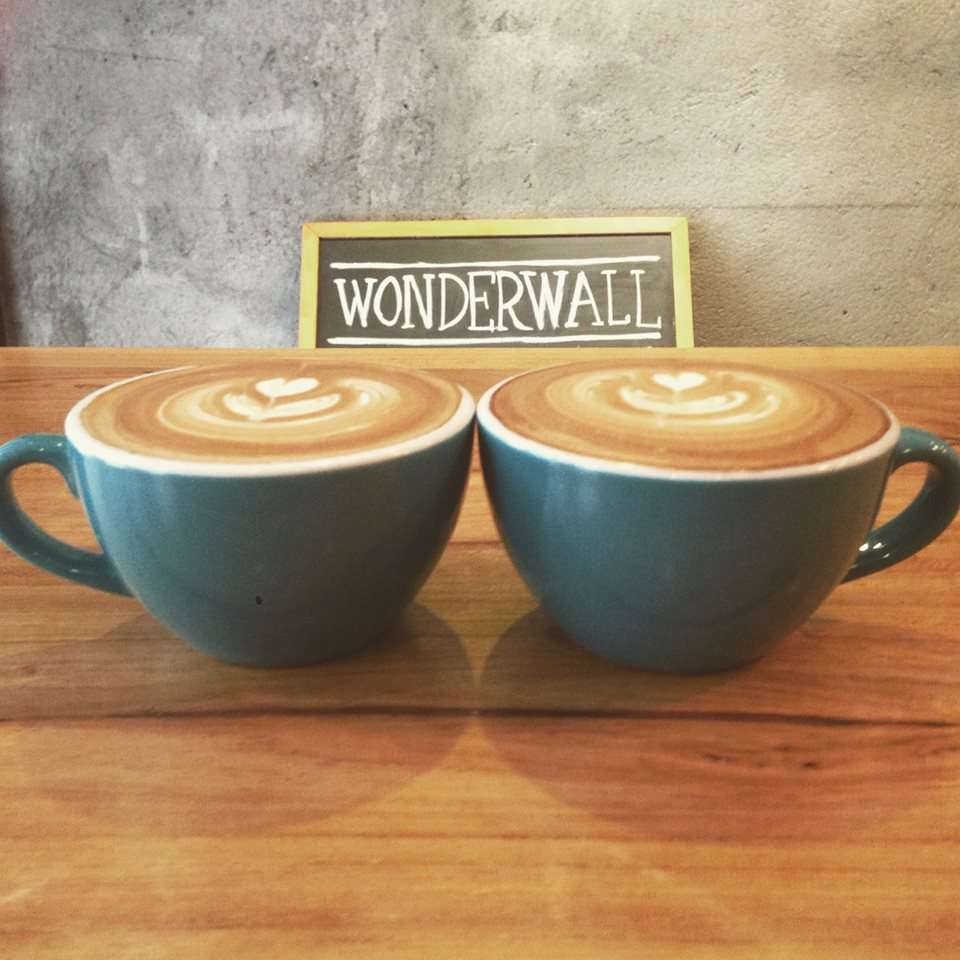 Wonderwall Coffee
Serving up good coffee drinks in a relaxed setting, this wine bar/coffeehouse is situated in one of the most beautiful spots in Macau, in between St. Lazarus District and Tap Seac Square. A nice place to enjoy a glass of wine or chill with a bottle of beer at night. Pop in for a slice of their New York-style cheesecake and a cappuccino,  then stay the entire day with a good book or good friends.
Wonderwall Coffee Rua do Volong, No 54A, Edf. Nga Loi, R/C, +853 6555 3650,
www.wonderwallcoffee.com  www.facebook.com/wonderwallcoffee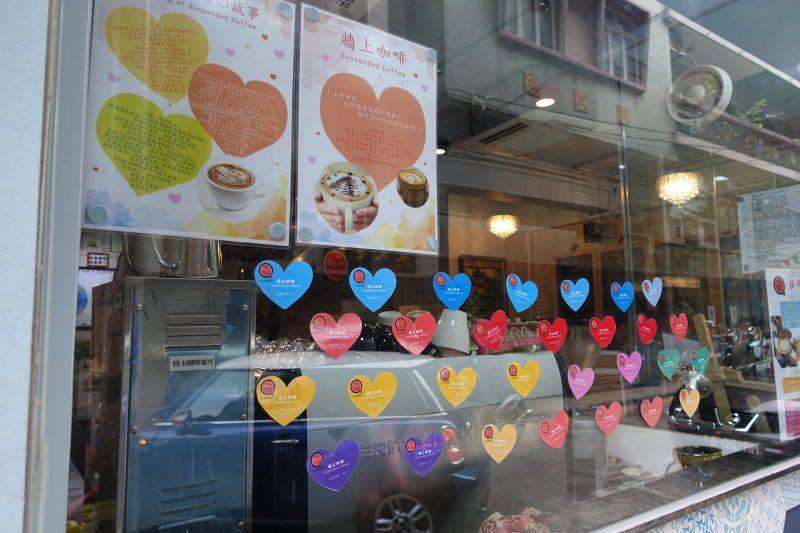 Q Cafe
The Q stands for quality and at this lovely cafe tucked away opposite Royal park in Tap Seac area, you can enjoy a cup of high-quality coffee if you're looking for a coffee fix during the day. We like their aloe grapefruit tea, an aromatic drink with citrus notes.  In the afternoon, savor a light meal here with their organic spaghetti packed with fresh and flavorful ingredients.  
They have a "Suspended Coffee" campaign where customers can donate a free cup of coffee upon purchase of one coffee. They provide a special Suspended Coffee sticker to the paying customer. You can write a special note on the sticker which is then displayed. Every month, Q Cafe will donate 100 cups for people in need. You can also donate a cup of suspended coffee for people in need on your own if you wish.
Q Cafe Rua Da Vitoria No. 1 – D, Edf, Vang Lam R/C, A,+853 2835 3283, www.facebook.com/qcafe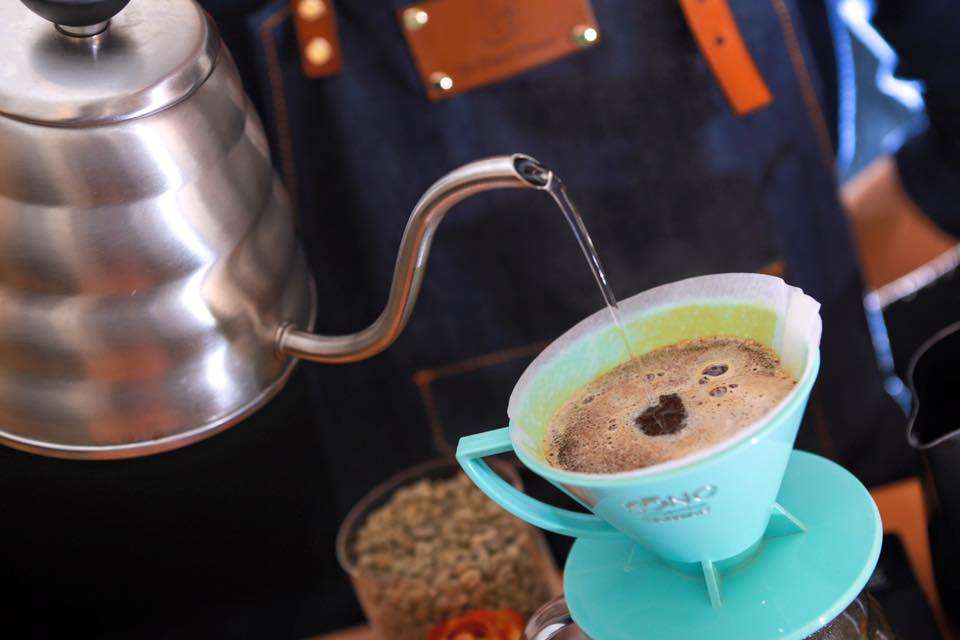 The Perfect Moment
If you're a bookworm and coffee lover at heart, The Perfect Moment is not only a coffee house but also a place to create that "perfect moment" for a date, with friends or even just with a cup of good coffee and your favorite book. They also serve a variety of food items like crab and avocado toast in bold lemon sauce, meatball linguine with fresh tomato in tomato basil sauce, and croque madame toast with sunny side up egg and a side of crunchy salad. Chocolate lovers will like their homemade brownie with ice cream and wonder why they didn't name it "The Perfect Brownie" instead!
The Perfect Moment Rua de Abreu Nunes No. 14-B, Edif. San Pou, RC-A, +853 6307 3797,
www.facebook.com/The-Perfect-Moment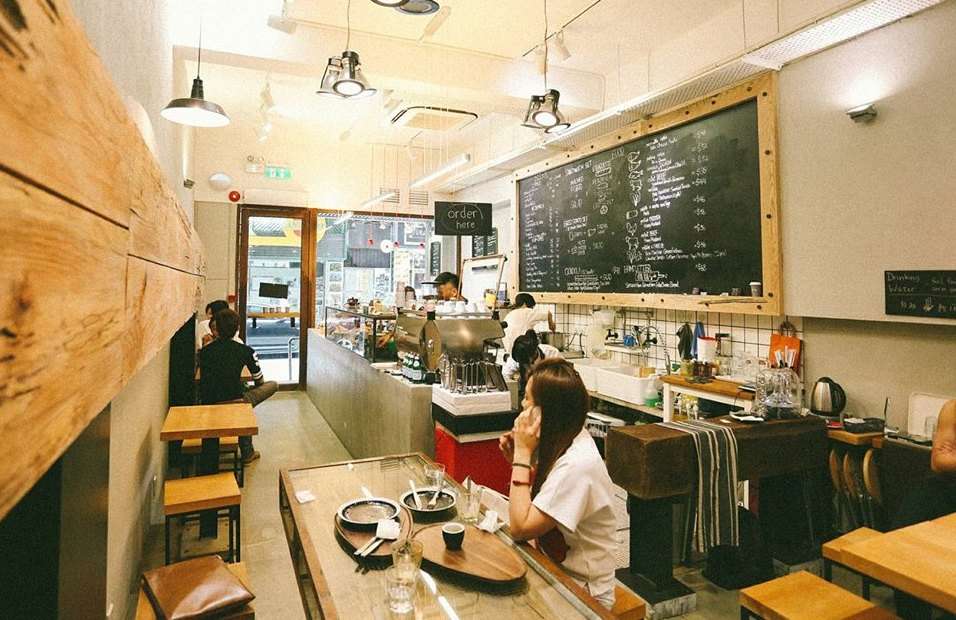 Communal Table
Sister branch of Single Origin and Blooom Coffee House, and hidden away from one of the busiest areas in Macau, Rua do Campo, Communal Table is a specialty coffee house with a simple industrial design that creates a cozy space. Communal Table serves local roasted specialty coffee, from pour over coffee to espresso and from single origin to blended. The concept is simple: a table large enough to share your thoughts, ideas, happiness, coffee and food with friends and strangers. Along with their Western-style sandwiches that make for a good quick lunch, they also serve a wide selection of coffee and great chiffon cakes. We like their Earl Grey cake or Uji matcha cake with a hot cup of coffee.
Communal Table Edificio Yan Hou, 29-31 R. Formosa, +853 6677 9985, www.facebook.com/communaltablecoffee
Share
Tags
Related Posts