We all hate sad puppy eyes our dog gives us each time we leave home on a Saturday night. How we wish taking them along to every evening out was possible. Your pet is bound to feel anxious, curious and bored all by themselves. They may even turn the house into a mess sometimes in their boredom or even anger. More power to restablishments that love pets! Here are five pet-friendly cafes in Macau that accommodate you and your little friend with love. Spend some quality time or just chill or simply enjoy the outdoors and have a fun day out with your pet, without compromising on your social time and yummy food. Win-win!
Cat Cave Cafe
(See featured image)
Known as a safe haven for some stray cats and kittens lurking around Macau. Pet-lover and pet store supply owner, Ivy says her love for animals and most especially orphan and homeless felines ignited her interest to open a cafe where people can interact and be aware of adoption rather than buying pets. With a multi fusion affordable menu, ranging from pizzas, pasta, sandwiches, and rice. Cat Cave Cafe is very popular amongst students, locals and cat lovers.
Cat Cave Cafe Edificio Hou King (block I), 地下 a, 5 R. de Inacio Baptista, Macau, +853 2897 2630, www.facebook.com/cat.cave2015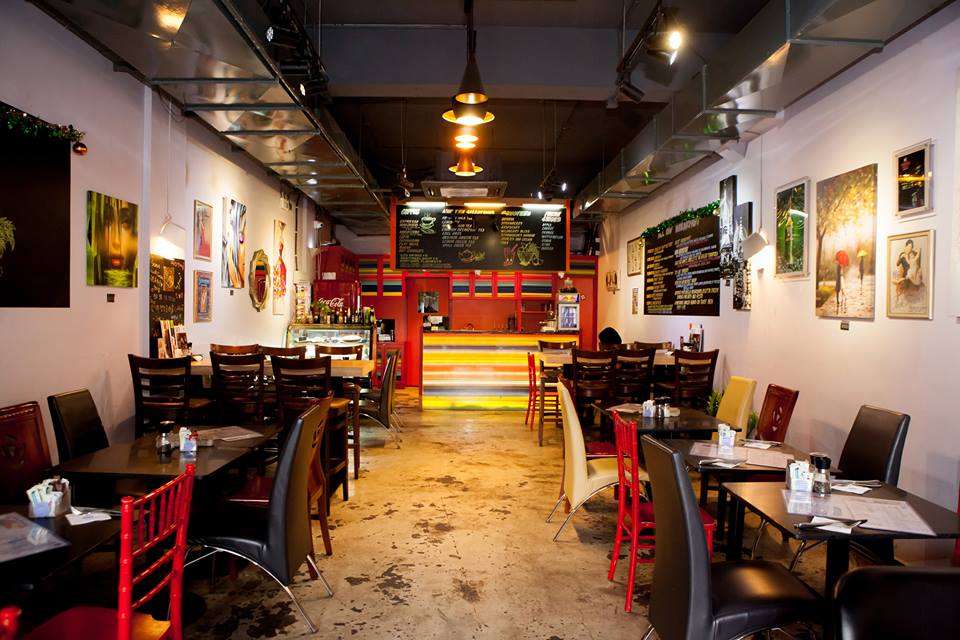 Lax Cafe
Find your average friendly cafe situated on the streets of Taipa island, with an artistic ambiance and a chill vibe. Its hard not to keep your phones away to take some shots of this chic place. Did you know Lax Cafe loves dogs just as much as we do? We know these creatures regardless of what type of food they see will go crazy paws, but not to worry Lax Cafe has some treats your doggie can munch on as you enjoy your meal. Stay tuned to their events page on Facebook for pet-related events and activities, your furry friends will surely enjoy attending to.
Lax Cafe Lai Chun Kok, Supreme Flower City, 120 Rua De Braganca, Taipa, +853 2884 3093, www.facebook.com/LAX.Cafe.Macau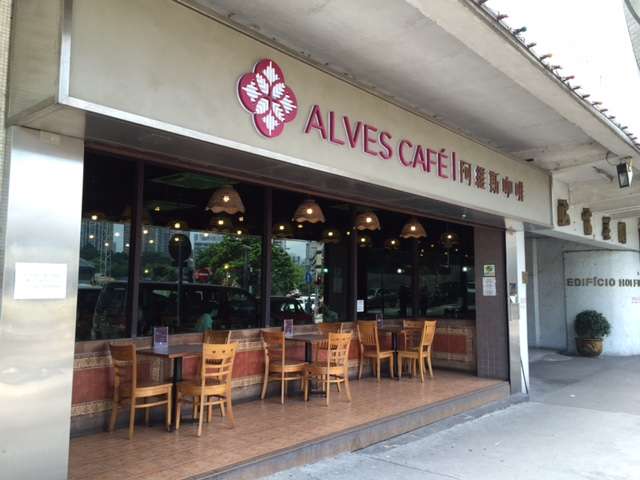 Alves Cafe
This Macanese cafe is every local's (young and old) favorite spot for a hefty lunch or a quick coffee and famous "pressured milk tea", accompanied with their savory sandwiches. Why the best-loved you ask? Their exceptional friendly service alone magically transports you from being in a regular restaurant to a room apt for huge family gatherings. Pets are welcomed to join the party as well since nobody gets left behind in the family. Although they are preferred to be placed outdoors since the elderly are usually dining inside the cafe, it's just as homey outside as it is inside.
Alves Cafe Block A, Hui Fu Garden Building, 49-53 Rua de Sao Joao Bosco, Macau, +853 2857 1846, www.facebook.com/alvescafemacau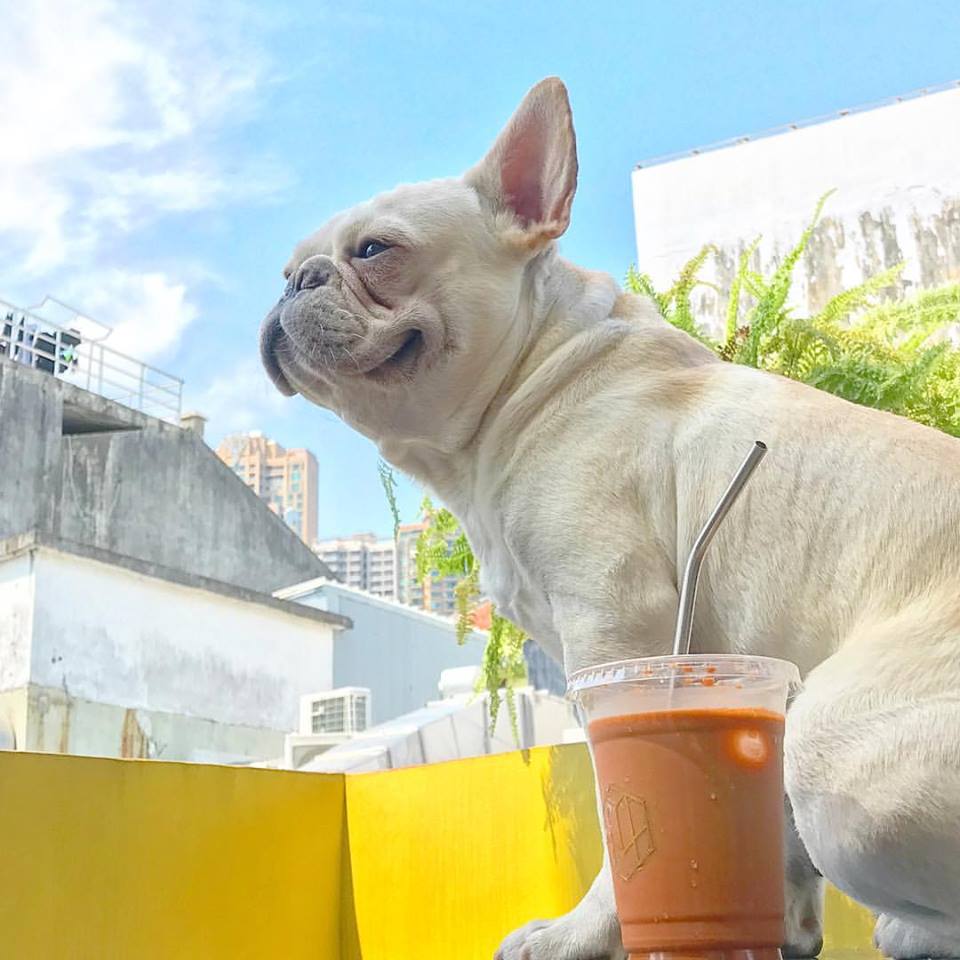 Quarter Square
Taipa Village has plenty of hidden jewels and one of them is Quarter Square– a gallery, showroom, and coffee shop in one. It's more than just a place you can come and go, feel free to order one of their delicious signature drinks, the caramel rum coffee or organic matcha latte and enjoy yourselves with a little chat with the shopkeeper or relax in their rooftop with your friends and little friends. You may catch a friendly french bulldog named Copper that loves belly rubs and enjoys meeting other fellow furballs as well.
Quarter Square N°89 Largo Maia de Magalhaes, +853 2857 6914 / +853 6290 5138, www.facebook.com/quartersquare, www.instagram.com/quartersquare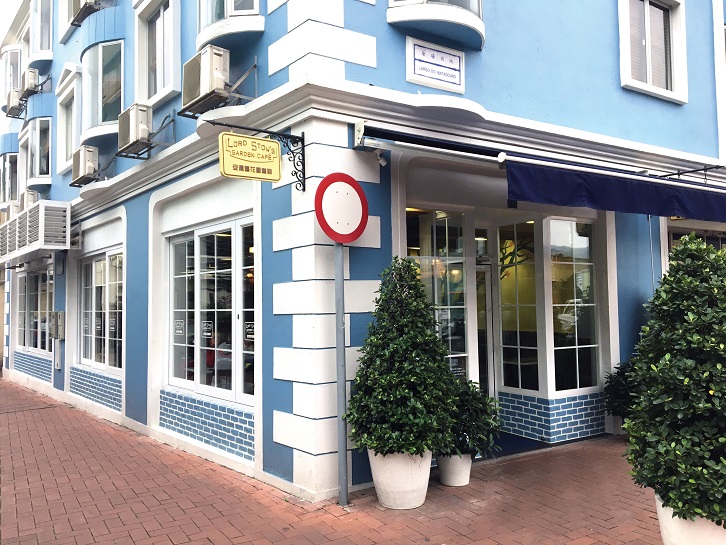 Lord Stow's Garden Café
You may have to journey far and wide for this one, but it'll definitely be worth the travel. This cafe is located behind the original Lords Stow's bakery which is famous for their luscious Portuguese egg tarts. Skip the queues and dine in their cafe where you can be surprised that it's not just about egg tarts but a whole new world. Behaved dogs are also welcome to dine with you in their front section, on the lead, and on the floor as well.
Lord Stow's Garden Café G/F C Houston Court 21 Largo do Matadouro, Coloane Village, Macau, +853 2888 1851, www.lordstow.com, www.facebook.com/Lord-Stows-Garden
Share
Tags
Related Posts