I often hear from people saying that being a vegan or even vegetarian makes it hard to eat out especially in a city where being one or the other is not as common. Luckily in Macau, we do have an option for those who make this kind of choice in life. If you are in Taipa, there's no need to feel limited! There is one local fusion organic vegetarian take-away eatery, named The Blissful Carrot, located in No.79 R. Direita Carlos Eugenio, Taipa Village, you simply cannot miss it when you are on the island. It is located in the old Taipa village, in the quiet streets that hold a unique mix of Chinese and Portuguese architecture.
The eatery offers a wide variety of vegan and vegetarian food choices such as juice smoothies, salads, sandwiches, cold wraps and pasta for you to choose from. It also sells organic, fair trade and gluten-free products.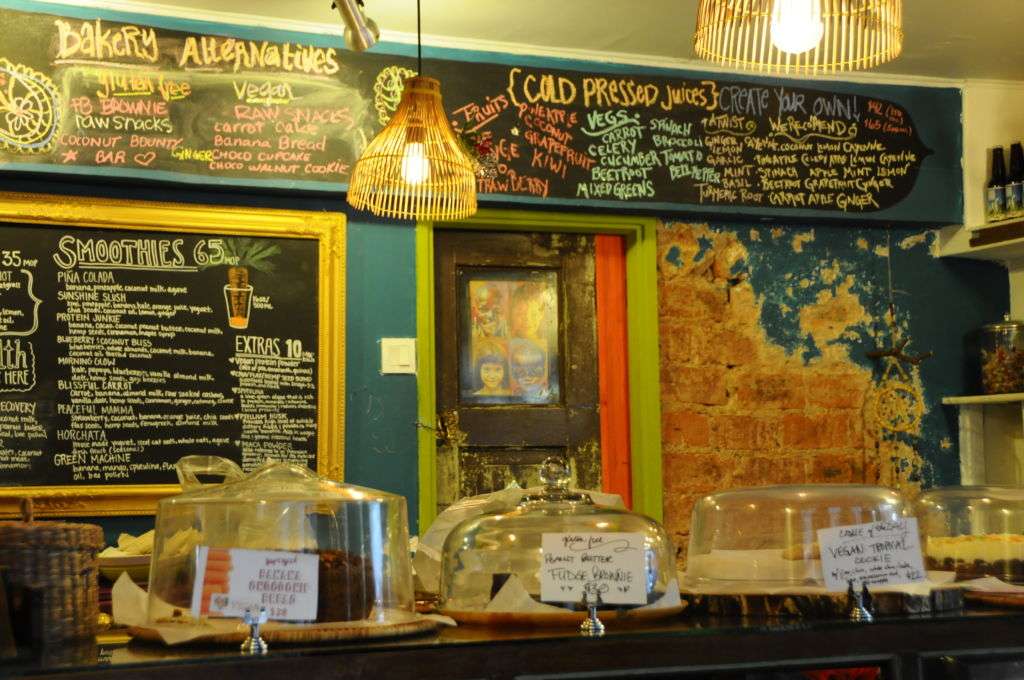 My favorite of all is the Superfruit Acai Bowl- with pomegranate, goji berries, raw nuts and coconut. It is freshly made which helps to boost your energy and is healthy for your body.
You now have one more place in Macau where you can hang out with your friends and try out the delicious food knowing your body will thank you. Don't forget what they say: "You are what you eat"!
You can take away the food and eat at the garden outside the Green Houses in Taipa or simply take a seat and table there to finish up with your food and socialize with friends. It is also a great place to take lovely photos. What a better way to spend your time and be healthy!
The shop is open daily except Wednesday from 10:00am to 8:00pm.
The Blissful Carrot No. 79 R. Direita Carlos Eugenio, Taipa Village, +853 6298 8433
Share
Tags
Related Posts