Kick-start the week with these drink choices to put a fresh spin on things! Here's our guide to the freshest drinks for when you are on the go.
Guava Juice
Guava lovers, if you're wandering around Taipa Village, head to Guava Juice to get your daily dose of vitamin C. Guavas are considered one of the queens of fruits, with a luscious mouth-feel. We like their guava and pineapple drink (featured photo above). The pineapple gives it a piquant taste while the guava brings a pleasant creamy texture to the combination. Both fruits are rich and loaded with vitamin C—what better way to fuel your getaway? There are 11 drink combinations and floral backdrops for your sipping and Instagramming pleasure.
Guava Juice GF, 49 Rua Correia da Silva, Taipa, +853 6218 8733, www.facebook.com/guavajuicemacau
3cm Juice Lab
The name derives from the store having three (3) partners striving to create the measurement (cm) and portion for the perfect healthy drink. As you enter their store, you'll feel like you're stepping into some sort of juice laboratory. We love their concept— from the creative periodic table of fruit names to where you get to order with a test tube rack and have the freedom to create your own DIY juice blend by selecting a variety of fruit juices available as if you're about to test out an experiment. You then place the rack on the counter and they'll use a slow juicer to extract every, single drop of fresh juice. If it sounds too complicated, don't worry, as instructions on the right side of the store will help you out in those four simple steps. If you can't decide or just want a nice pick me up juice, check out their top 10 features. And of course, we'd go for their top choice with pretty layers of dragon fruit, mango and orange. The genius part is when you finally get your drink, a printout of nutrition facts comes along with it listing the percentage of vitamin C, vitamin A, dietary fiber, and even the number of calories!
3cm Juice Lab GF, Hong Fok Building, 2-2C Rua Brandao, Macau, +853 6308 0659, www.facebook.com/3cmjuicelab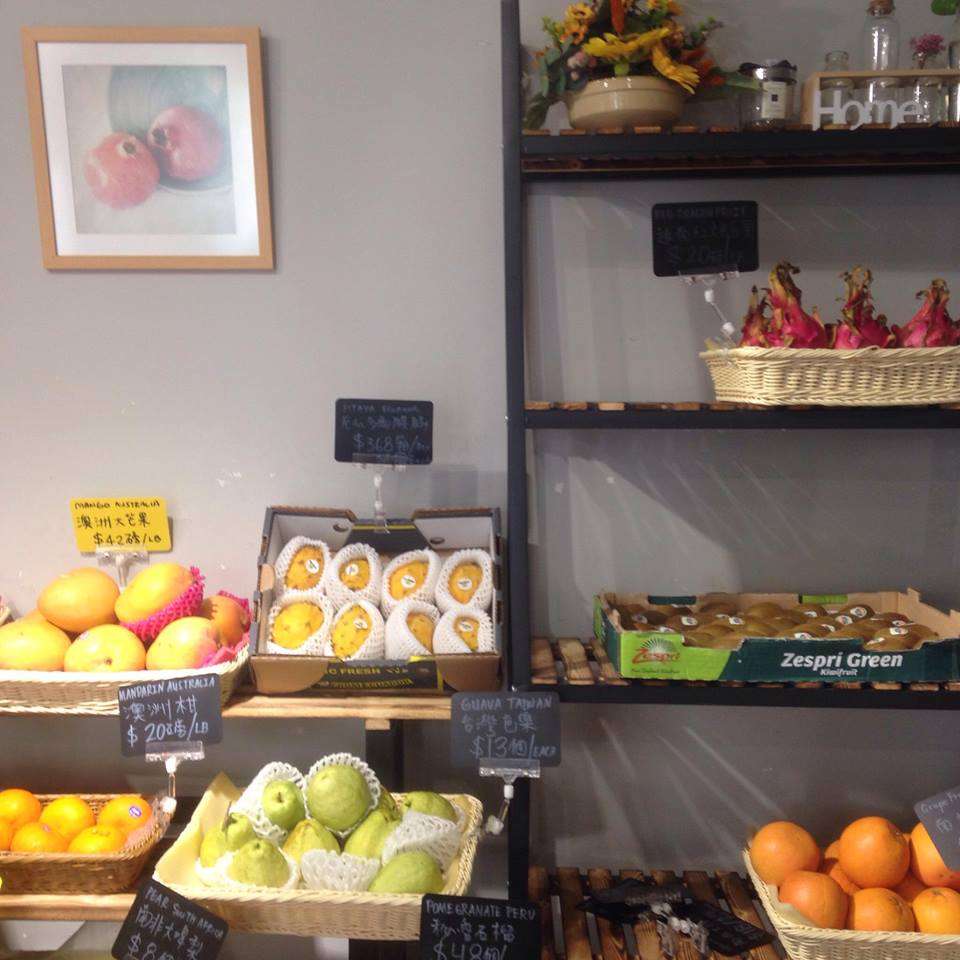 Fruiton
Located near the Kiang Wu Hospital area, if you're walking across in between Rua do Almirante Costa Cabral, don't get tempted by Mcdonalds or Pizza Hut located just opposite this lovely shop. Established in 2015, Fruiton specializes in selling premium fruits, freshly made cold-pressed juices and smoothies, corporate hampers and fruit platters. Fruiton (short for Fruit online) allows you to order fruits online where if you pre-order up to MOP $300, they offer free delivery to Macau, Taipa, and Coloane right to your doorstep.We like their bright and vibrant smoothie with a combination of papaya, mango, and orange. Smooth, creamy, and refreshing. We'd also go for their cold-pressed juice and we like to call this "The Hulk", smashing and crashing green apple, green bell pepper, and celery together. As intimidating as it sounds, the taste is relatively sweet as the green apple neutralizes the bitterness of the green bell pepper and celery. Packed with antioxidants and great for the skin too! We would also grab some of their packed dried fruits from Taiwan. No preservatives, no sugar, dehydrated and baked pink guava,  pineapple, pink pitaya, apple cuts and more. It's an ideal snack for kids too. Next year by January 2018, they'll be launching their açai bowls. What a great motive to start a healthy new year's resolution!
Fruiton GF, Si San Building, 123 Rua do Almirante Costa Cabral, Macau, +853 6627 5111, www.facebook.com/fruitonmacau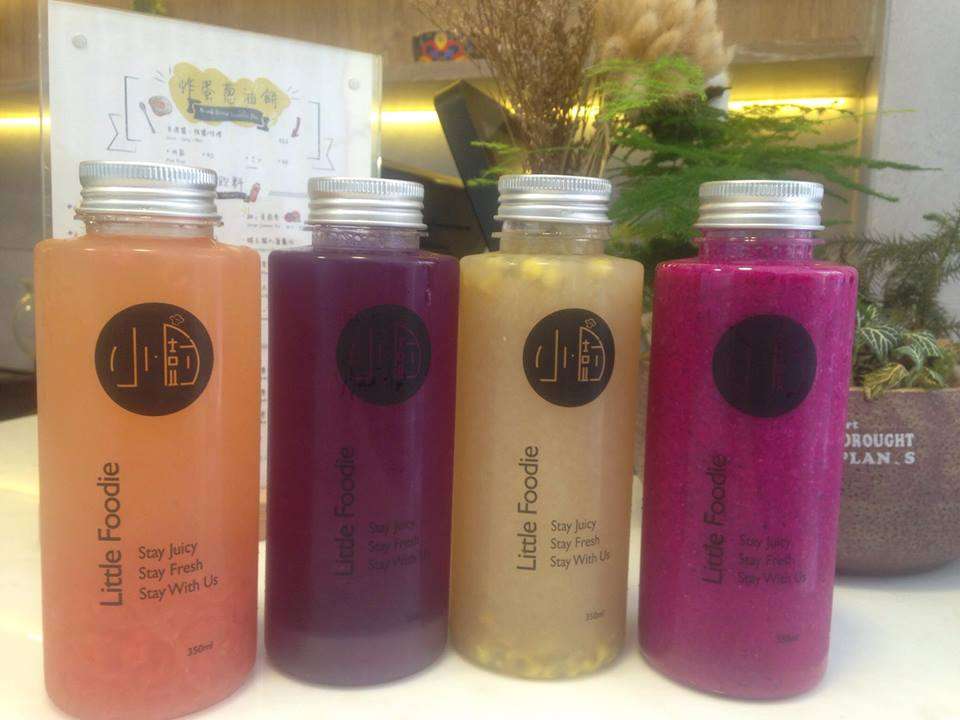 Little Foodie
Head down to the heart of the older streets of Macau located away from the Ruins of St. Paul, an area y0u may be familiar with from the scenes of Hollywood movie "Now You See Me 2", and find this delicate juice store for a feel-good drink. For a flowery side, with its wonderful aroma and delicate appearance, try their stunning and refreshing floral pink rose tea with a sweet natural taste from the rose itself or their rose milk tea sweetened with homemade rose syrup. We also like how their osmanthus tea gives a clean and light sensation. For a fruity pleasure, we like their passion pear juice or secret of red dragon having the thickest and smoothie-like texture. It is the perfect liquid treat that tastes as good as it looks on the go as you stroll around the older parts of Macau.
Little Foodie 8 Rua dos Ervanarios, Macau, +853 6525 3761, www.facebook.com/Little.Foodie.Macau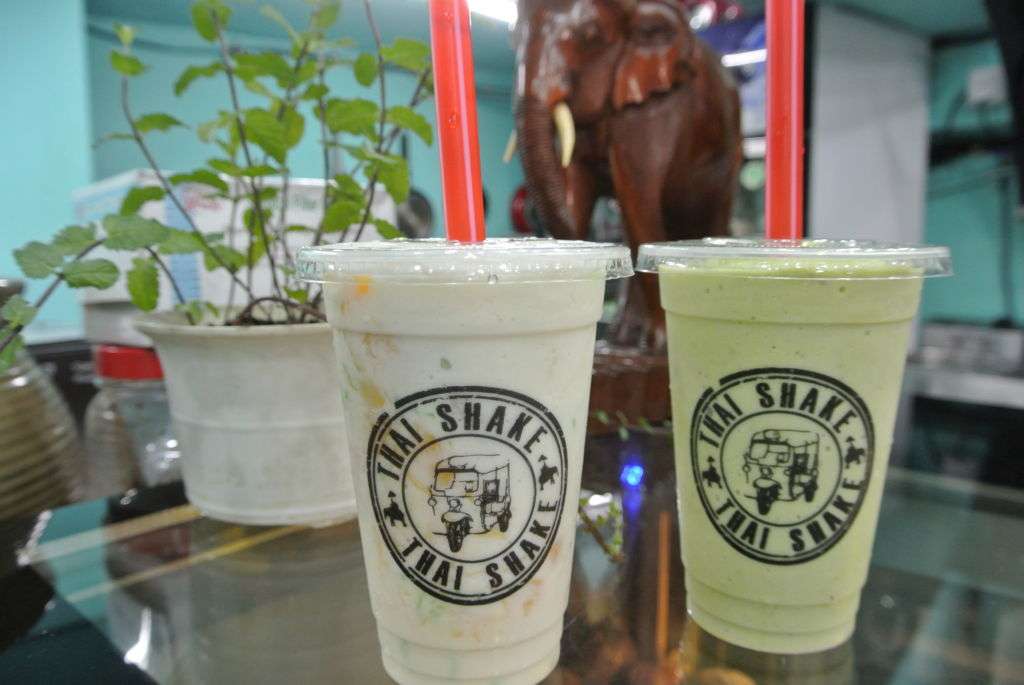 Thai Shake
If you're craving for something smooth yet chunky at the same, try Thai Shake's cendol dessert drink with mango bits and pandan jelly noodles all-in-one with coconut smoothie. We do recommend their avocado smoothie shake too. This tropical-tasting shake makes it a satisfying snack. The avocado lends an amazing amount of creaminess to the drink. They also sell snacks such as Thai-style fried fish balls, mango sticky rice, classic Thai roti, and more. Happy drinking and snacking!
Thai Shake GF, Chong Kio Building, 2B Rua de Entre-Campos, Macau, +853  6639 9467, www.facebook.com/ThaiShake
Share
Tags
Related Posts