You can't buy happiness, but you can buy a cup of ice cream, and we think that's close enough!
KIKA Japanese Gelato
KIKA provides a healthier alternative for a frozen sweet treat as they use natural ingredients to make their smooth gelato with natural coloring. With a wide range of fresh ingredients both from Japan and Macau, they provide fresh gelato every single day. Their special flavor is sakura, and green tea lovers can choose from four different matcha flavors (matcha 1, matcha 2, matcha 3 and matcha 4). We recommend their passion fruit, as you get real bits of the sweet fruit, or indulge in their matcha 3 paired with serradura.
KIKA Japanese Gelato GF-B Fok Wan Building, 11A Travessa da Se, Macau, +853 2892 0957,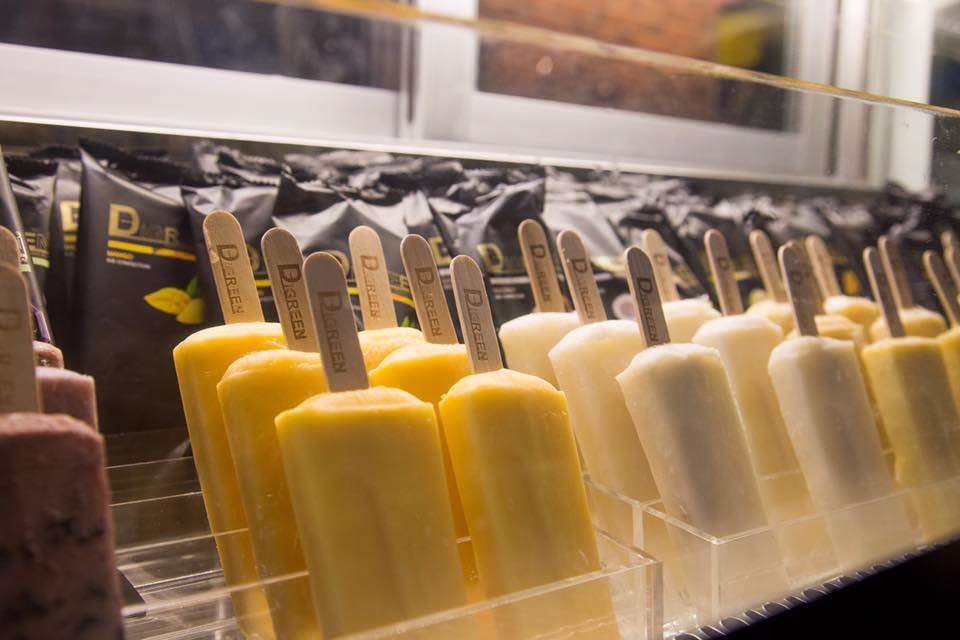 Digreen
If you're looking for a guilt-free sweet treat, head over to Digreen located in Old Taipa Village. Their low-calorie ice sticks include six signature flavors: coconut, mango, durian, white coffee, sweetcorn and black glutinous rice. Imported from Malaysia, we enjoyed their sweet corn and black glutinous rice popsicles the most. They also feature a unique ice cream dessert that we highly recommend—caramelized custard swirled in a bamboo charcoal cone served with chunks of their one of their selected popsicle. We had it with bits of black glutinous rice and enjoyed every bit of it!
Digreen Rua Correia da Silva, Old Taipa Village, +853 6881 3228, www.facebook.com/DigreenMacau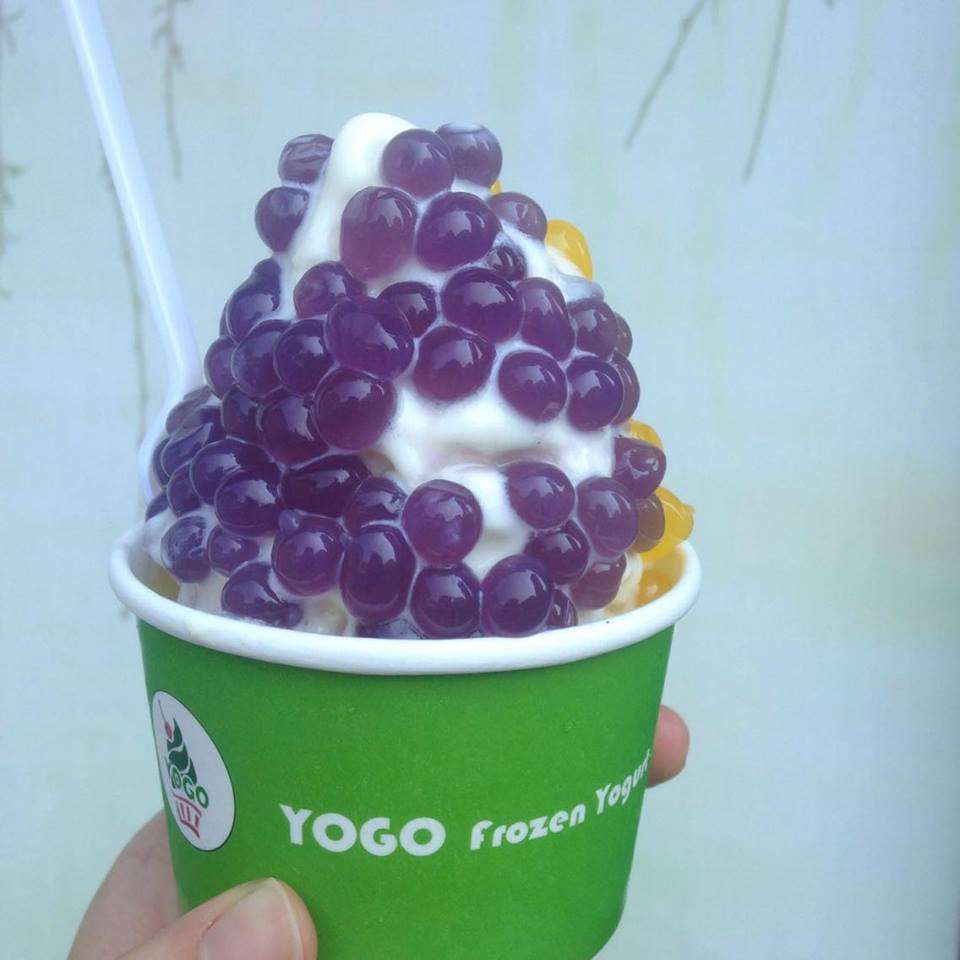 YOGO
YOGO features three–five frozen yogurt flavors daily, but has 20 flavors including original, tropical fruits, dessert flavors such as cheesecake, matcha, chocolate, caramel, red bean, honey, interesting tastes like purple sweet potato, red wine, sea salt, coffee, black sesame and more!
You can choose toppings of fresh fruit cuts, cereals, candies, jellies, nuts, cookies, chocolates, and our favorite—the popping boba. We love getting their matcha swirled in with the original topped with mango popping boba and nata de coco.
YOGO GF-C Yee Cheong Garden, 22 Estrada de Cacilhas, Macau, +853 6392 6533,
www.yogomacao.com, www.facebook.com/YOGO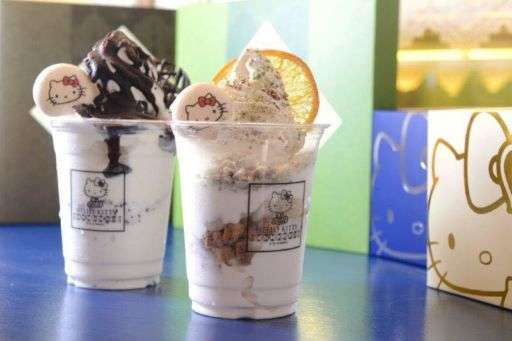 Hello Kitty Obrigado
Hello Kitty lovers, head to Senado Square for Macau's first Hello Kitty theme shop and treat yourself to their frozen yogurt parfaits. We like their butter cookie version with mochi bits. Enjoy the pleasant combination of crunchy and chewy bites. They also sell a selection of butter cookies, macaroons, Macau's favorite traditional snacks, and souvenirs—all with a Hello Kitty twist.
Hello Kitty Obrigado GF Pak Hou, 5–7A Travessa de S. Domingos, Macau +853 2835 6543, www.facebook.com/HelloKittyObrigado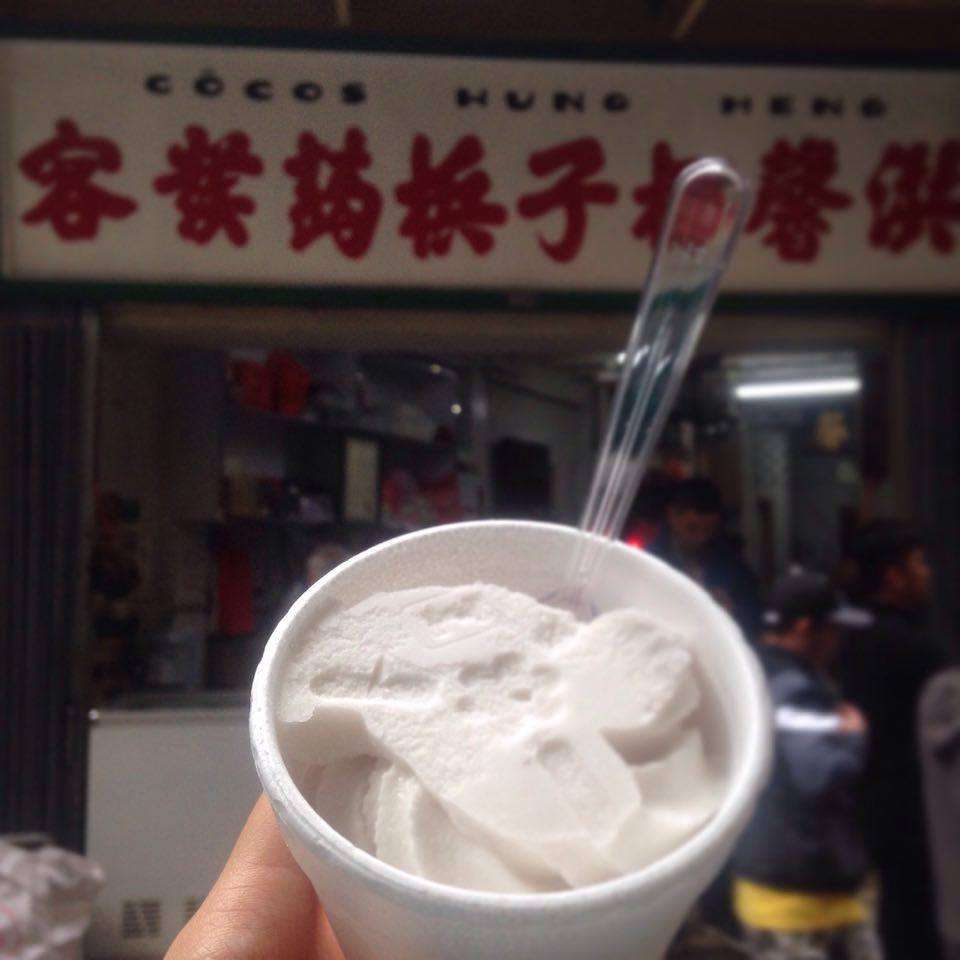 Cocos Hung Heng
A local shop famous for its coconut ice-cream. You can also find all the "by products" of the daily ice-cream production—coconut water, coconut milk, coconut flakes, coconut cuts—all fresh and ready to eat. They also sell fresh taro and mango ice cream. Natural, sugar-free, and dairy-free.
Cocos Hung Heng 14 Rua da Tercena, Macau, +853 2892 0944, www.honghengcocos
Share
Tags
Related Posts