One of the best things about the cold climate is an excuse to feast on warm hot noodles. We are certain that like us, you will be scouring the streets of Macau to try delicious bowls to fill the tummy this winter season so we've compiled some great spots to explore. Diving through a deliciously deep bowl of brothy noodles has never felt better when shared with family and friends in this festive atmosphere.
Ramen Kouji
If you want to experience an authentic and fun way of eating Japanese noodles, you can try Ramen Kouji's Dip Noodles. The main difference from the traditional ramen serving is that their hot pork with dried fish broth and noodles with toppings are served in separate bowls. Its broth is much stronger than typical noodle soups because you aren't meant to gulp it by the spoonful. Well, you can – but the flavor is typically too salty on its own. To eat, you pick up few strands of noodles with your chopsticks; dip them into the soup, then slurp away!
You can find this Japanese ramen spot by the end of Filipino Street in San Ma Lo area when you walk straight ahead from ANAK Philippine Bread. The area will remind you and illustrate the narrow streets of noodle shops in Japan which is why it creates the perfect scene.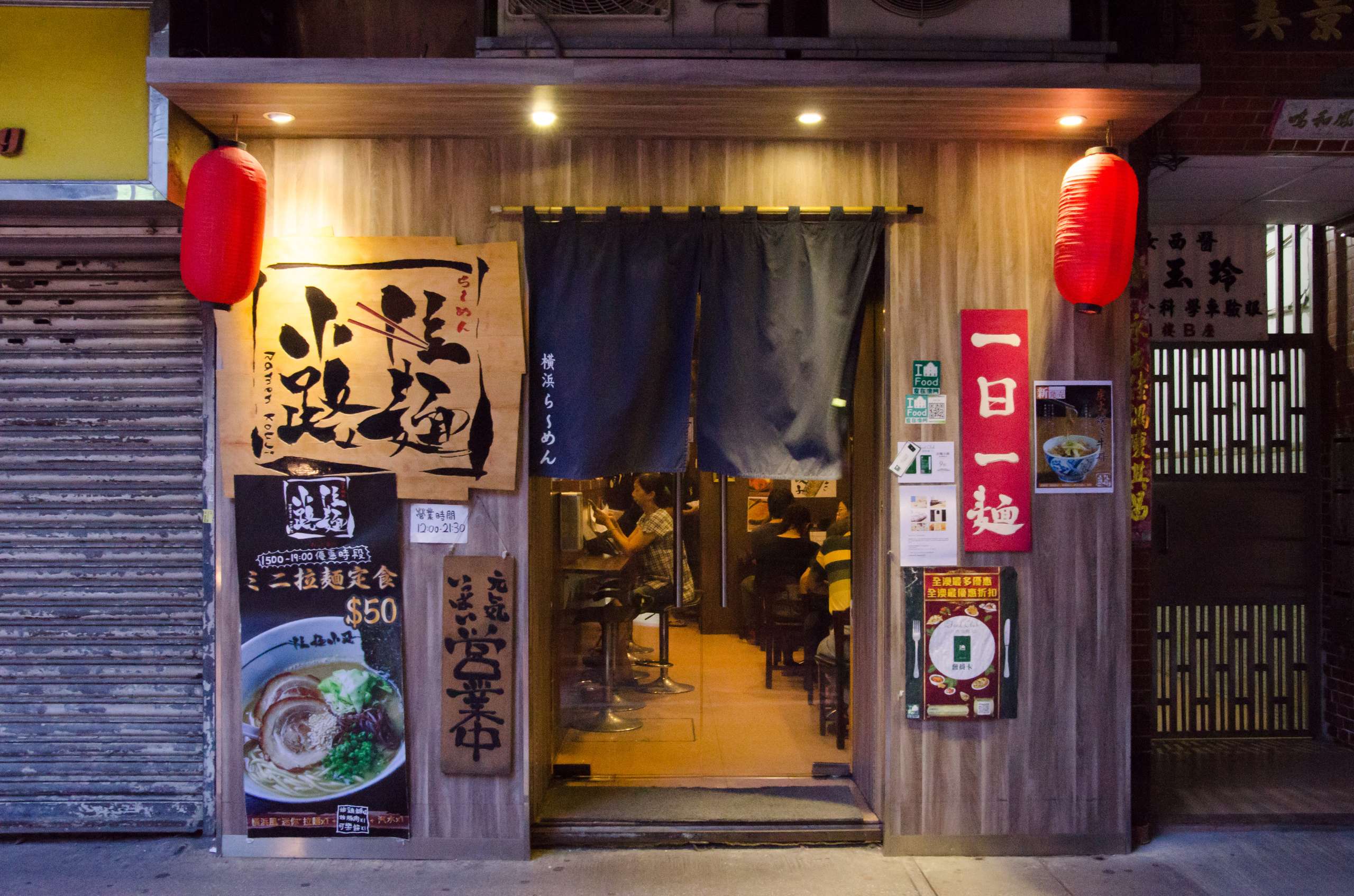 You can also try other dishes such as their Signature Deep Fried Drumsticks sprinkled with sesame seeds that sit on top of some shredded salad. It also includes two other savory bites and three sauces.
If you feel like having rice instead of noodles, I would highly recommend their BBQ Beef Charcoal Bowl which was my favorite. Kouji Ramen is the first restaurant to serve this BBQ and charcoal style rice dish. You would definitely savor the taste because they've directly transferred the beef strips from grilling it for you! They also have a second branch in Taipa area located near Cuppa Coffee.
Ramen Kouji Rua da Alfândega, No. 50, Mei Keng Building, +853 2893 8964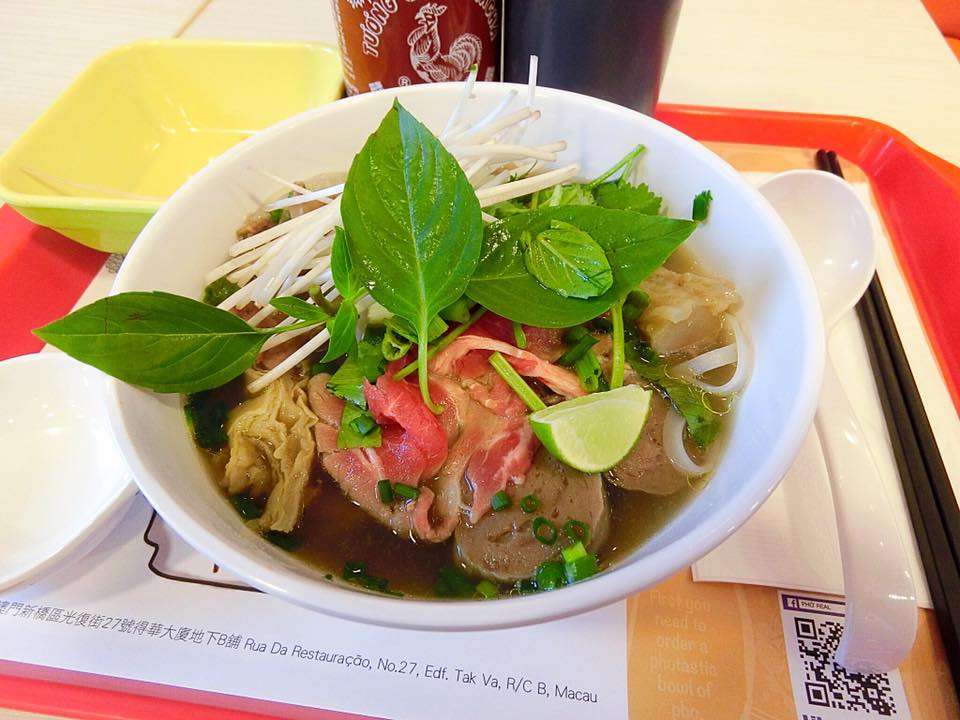 Pho Real
If you love puns as much as you love Vietnamese pho, head over to this noodle spot cause I'm Pho Real! (and yes, pun intended). From their Facebook page, you would always get posted with funny meme images and lots of love about Sriracha hot sauce. You firstly order by the counter and choose from three bowl sizes: Small, large and "locomotive" which is extra large. Then they give you a table number and bring the order to you.
If you plan to come here from 3pm to 6pm, you can have their Beef Brisket Noodles for only  MOP $29. Every spoonful of their soup is made by simmering beef bones for over 12 hours using briskets, steak, and flanks. No MSG is added so don't be shy to eat and drink up the whole bowl! Don't forget to add Sriracha hot sauce and their special sweet sauce to get a more authentic taste.
Pho Real Rua Da Restauracao, No.27, Edf. Tak Va, R/C B, Macau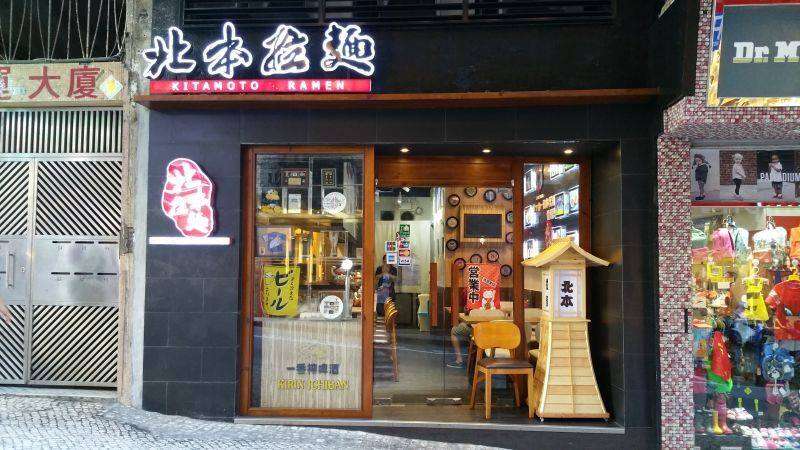 Kitamoto Ramen
With the booming exposure of ramen spots in Macau, Kitamoto Ramen opened up to share different tastes to the locals and tourists. If you're a football fan and ramen lover at heart, this spot is for you. Kitamoto, the name of the head chef serves up authentic Japanese ramen with rich Osaka flavors. And various logos of different football teams on noodle bowls scatters around the walls of the restaurant.
In a typical restaurant, the server takes your order. But in Kitamoto Ramen and a few ramen spots, you are in charge of your own order. Preference order slips are provided on the side of the table, and you just circle on however you want your noodles to be. From Black Garlic Pork Soup Base to Spicy Pork base, then you get to choose the type and texture of noodles, level of spiciness and extra toppings such as bamboo shoots, seaweed or corn.
If you want to try out their side snacks, you can add MOP $25 with your order to get the Jumbo Set and choose between their Japanese Deep Fried Chicken (4pcs), Dumplings (5pcs), Cheese Egg Roll or Tebayaki Chicken Wings (4pcs) and get 1 can of soft drink.
And for sweet lovers, they only have one choice of dessert but their cream pudding is one of the best Crème Brulee I've ever had! It wasn't too sweet and it was ultra smooth and light, you won't even feel too guilty having it!
Kitamoto Ramen Trav. do Bispo No. 6-A, Fok Wan Res-do-chao G, +853 2835 6820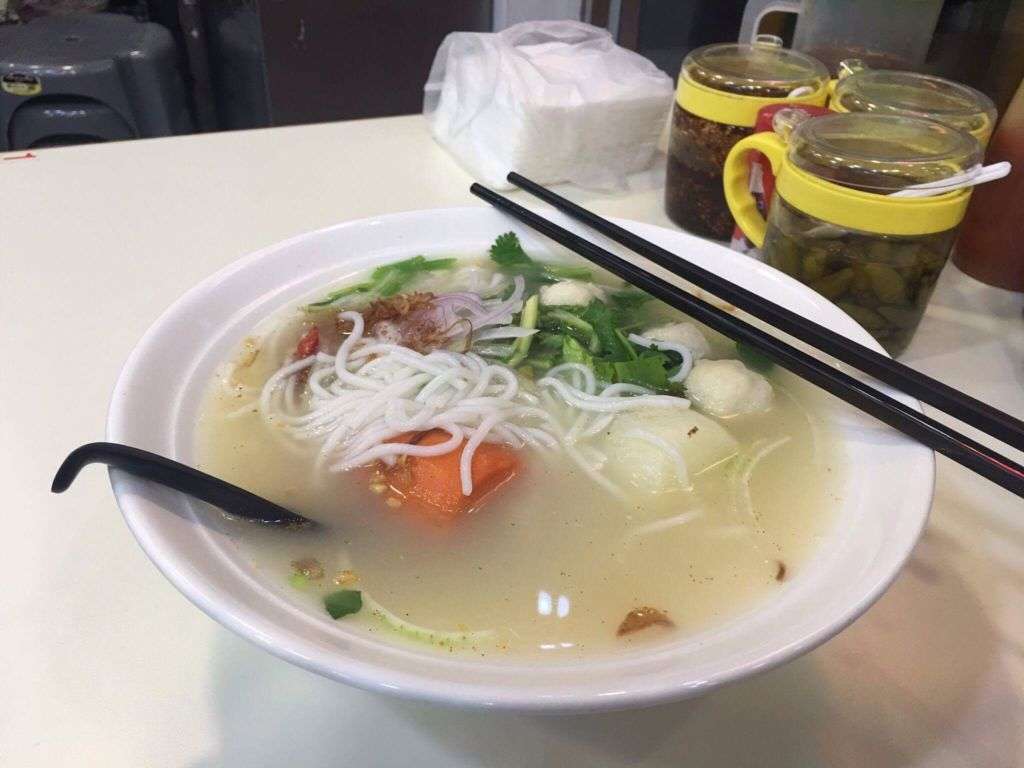 Pho Vietnam
Alongside this Thai and Vietnamese alley located away from Tap Seac Square is this local style Pho Vietnam eatery. You get to choose what type of noodles you prefer from rice noodles or vermicelli type. I've tried their tofu and cloud ear fungus and my favorite item to order here is the one with beef balls. You'll get to taste the authenticity of Vietnamese Pho noodles and also experience eating like a true local.
Pho Vietnam 10-12 R. de Abreu Nunes, Macau, +853 2853 3078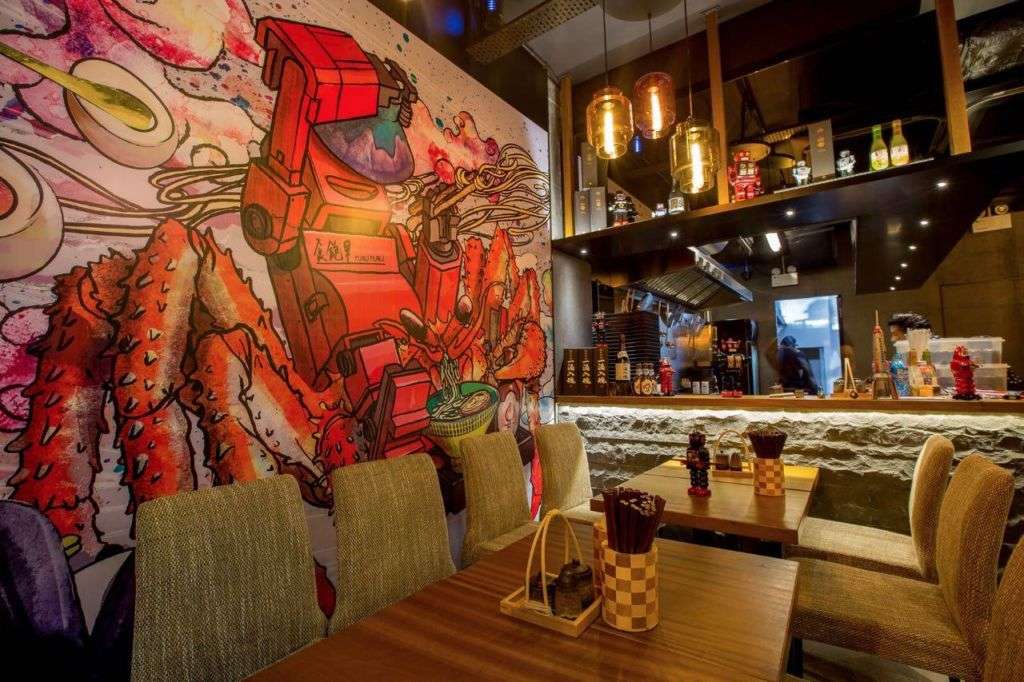 FURU FURU
Located in Patio de Chon Sau, a hidden artsy side situated in the heart of the older streets of Macau. The way to order is just like how you would do at Kitamoto Ramen. Choose your toppings from Alaskan King Crab Leg, Argentinian Red Shrimp or if you're feeling fancy – try their Furu Furu Combo which includes everything – lobster, wagyu beef, red shrimp, king crab leg and pork belly. And select a soup base between three choices: Creamy Lobster Miso Soup, Extra Thick Lobster Miso Soup or Original Pork Broth. And choose the texture between your choice of ramen or udon. You can also order side snacks from their other branches like Hencredible and beverages from One Creative Cafe that serves Yakult and soda drinks, fresh fruit and vegetable juices.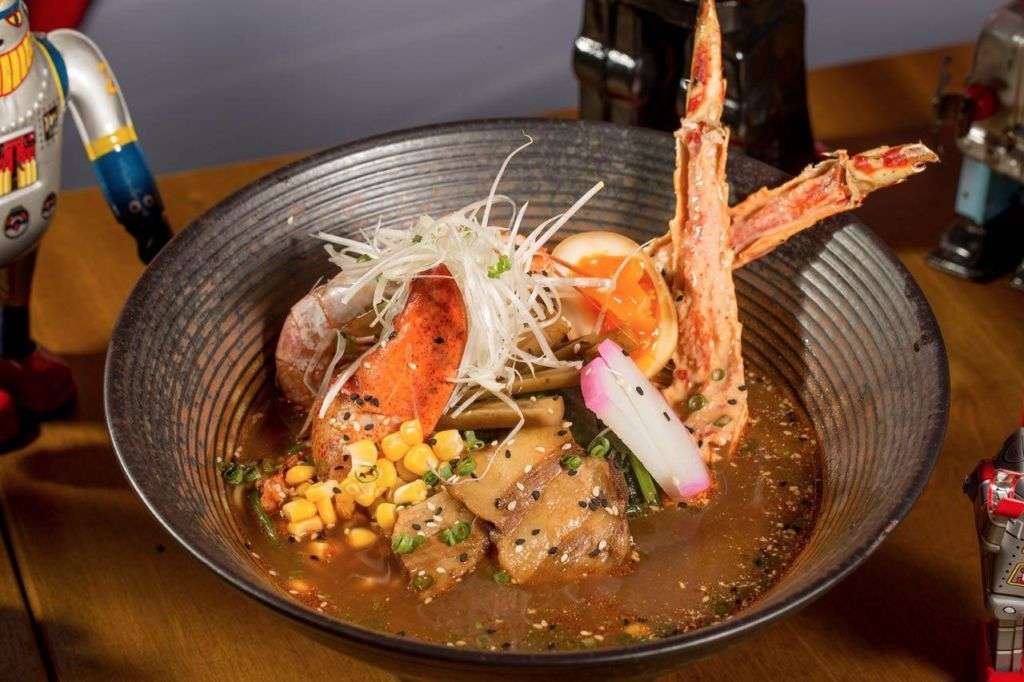 FURU FURU Patio de Chon Sau, No. 10, R/C A, +853 2821 0201
Tags
Related Posts