Let's be thankful for the various influences on Vietnamese food and culture as we bite into their baguettes and slurp away on their noodles. Discover these five amazing Vietnamese eateries made "pho" you in Macau. 
Pho Tik
An interesting try here would be their hủ tiếu nam vang. Nam vang is the Vietnamese word for Phnom Penh, the capital city of Cambodia. Also known as Phnom Phenh noodles—initially from Cambodia then resettled to Southern Vietnam and then became a staple in Vietnamese culture. Topped with minced pork, liver and a few greens on rice noodles (featured photo above), be make sure to doctor up the soup broth with a few squeezes of fresh lime juice and some chili sauce to achieve a nice mellow flavor which is both slightly salty and sweet with a nice richness to it. We also like their bò bít tết. An easy way to remember its meaning is that bò translates to "cow" or "beef" and bít tết looks and sounds like the French word bifteck, which means steak. Sizzling steak with a sunny side up egg and smear of in-house pâté served hot-off-the-stove on a cow-shaped platter with cucumber and tomato slices, carrot and daikon cuts and their homemade baguette served on the side. Here you have the freedom to eat it however you like but it's recommended to try having it with every filling and to mop every inch of sauce left on the iron cast with their toasted bread. Vietnamese-style pepper lunch, anyone?
Pho Tik A Ka Long Building, 13C Rua do Bpo. Medeiros, Macau, +853 2852 3000, www.facebook.com/photikmacau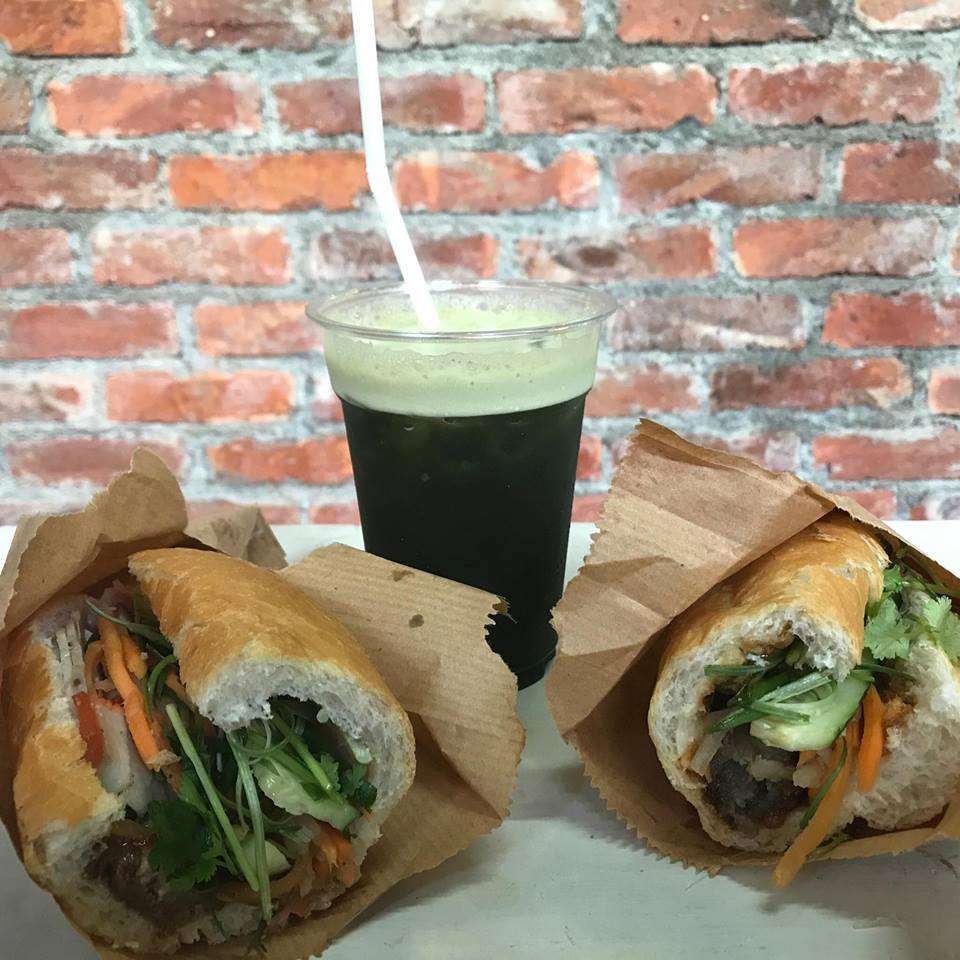 Tik Bánh Mì
A sister branch of Pho Tik located on Barra side, they focus more on their fresh homemade (bánh mì) Vietnamese baguettes on the go and desserts. We love how bánh mì was created in Vietnam during the French colonial rule and has influences from both cultures. The sandwich is typically made like a French baguette and pâté added with different variants of Vietnamese meats and ingredients as the filling.  Bánh mì thịt nướng is our absolute favorite here with marinated, grilled Vietnamese grilled pork, creamy pâté, fresh cilantro, cucumbers, chili, and tangy daikon and carrot pickles between their crusty baguette. This tasty sandwich is just the perfect combination of flavors and textures of savory, creamy, spicy, sweet and crunchy! Bánh mì õpla is a whole new different kind of breakfast if you're feeling ambitious where õpla, originally comes from the French "oeufs au plat" which means sunny side up eggs. Just a simple "egg-cellent" and delicious kind of baguette! Jumping onto desserts, they've got xôi which is a Vietnamese dish made from glutinous rice that can be a sweet or savory. They feature three special kinds: xôi ngọt ca de (custard sticky rice), xôi mặn (salty sticky rice) and our favorite, xôi nếp than, black glutinous sticky rice with shredded coconut topped with sesame seeds that has a unique and attractive color with an exotic taste drizzled with warm coconut cream, the nutty flavor of sesame seeds and sweet coconut guarantees that you will be asking for seconds… or even a third! Don't forget to "tik" these two branches off your foodie bucket list to experience true and original Vietnamese taste.
 Bánh Mì GF, Hoi Wan Building, 15 Praça de Ponte e Horta, Macau, +853 2853 0039,  www.facebook.com/Banhmitik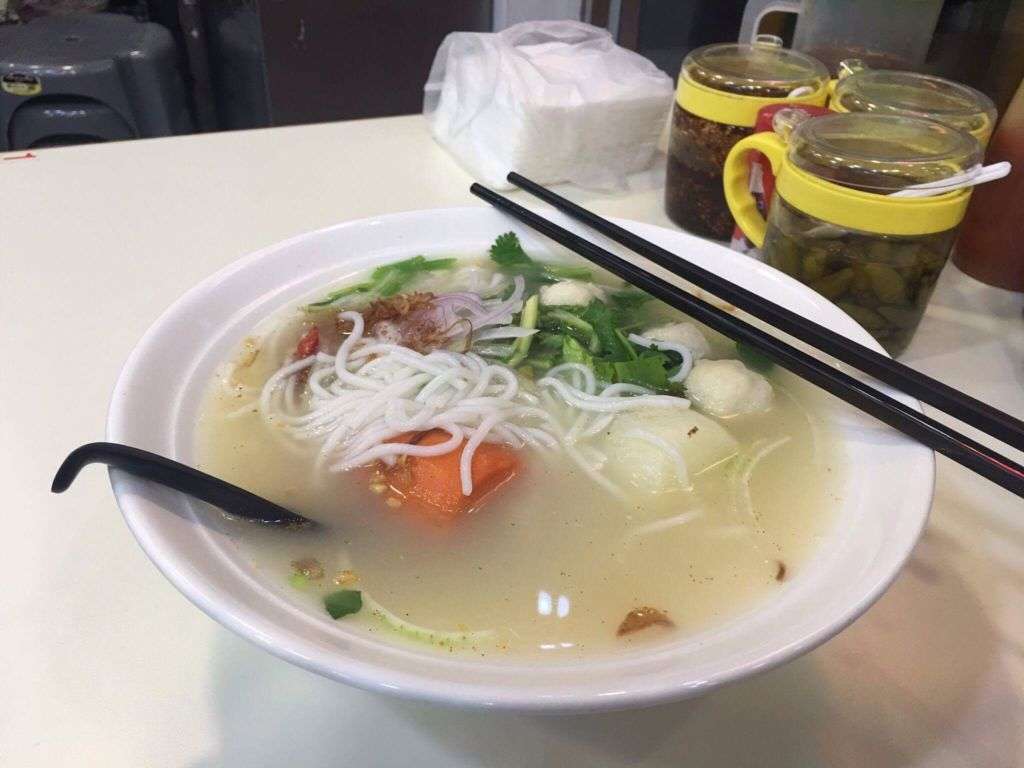 Pho Vietnam
A small and cozy restaurant serving you delicious Vietnamese food in relatively large quantities and at a fairly inexpensive price. Alongside this Thai and Vietnamese alley located away from Tap Seac Square is this local style Pho Vietnam eatery, you get to choose what type of noodles you prefer from rice noodles or vermicelli type. We've tried their tofu and cloud ear fungus and our favorite item to order here is the one with beef balls. You'll get to taste the authenticity of Vietnamese pho noodles and also experience eating like a true local.
Pho Vietnam 10-12 R. de Abreu Nunes, Macau, +853 2853 3078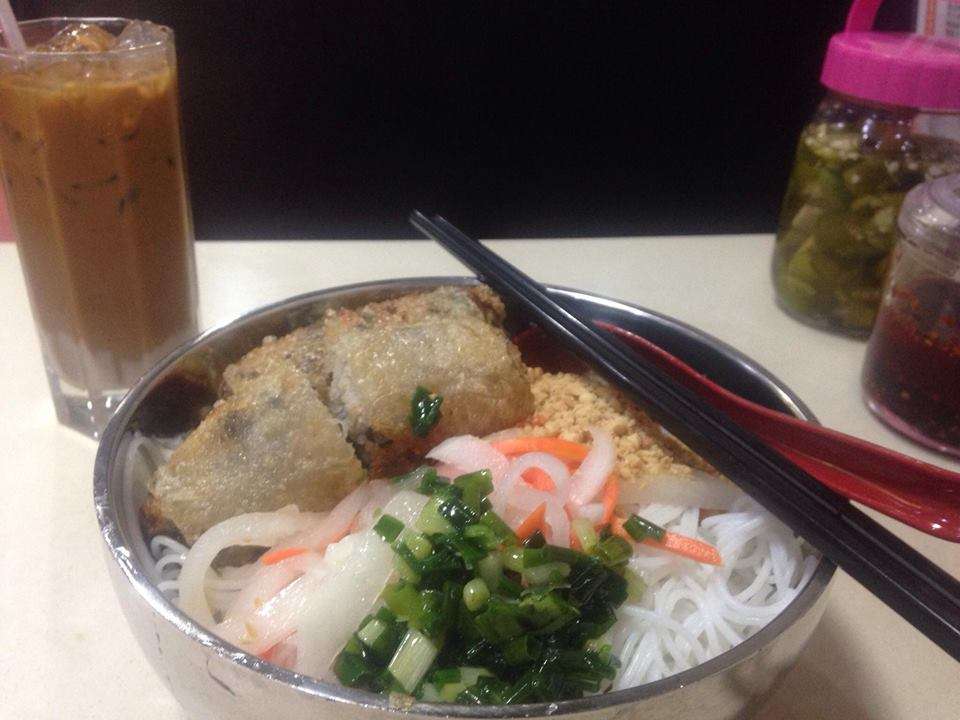 South East Asia Delicatessen Limited
Moving on to Taipa side, our all-time favorite to order are their Vietnamese spring roll noodles. A light and refreshing noodle salad bowl that consists of rice noodles, fresh veggies such as shredded cabbage, carrots, radish and the iconic Vietnamese sauce with hot chopped spring rolls and crushed peanuts added to the top for that extra crunchy texture. We'd even order an extra side dish of more Vietnamese spring rolls just because they're terribly addicting and deep-fried to crispy perfection! We like having it with their Vietnamese iced black coffee with sweetened condensed milk where it'll just hit all the right notes and once you get into it, you'll never want to go back. The end result is utterly delicious and tantalizing. Here you'll feel a more cha chan teng style with great homey service. The servers will also be more than willing to teach you a few words on how to order off the menu! So don't feel shy to ask how to say a few items for the next time you come here again.
South East Asia Delicatessen Limited Rua de Tai Lin, Taipa, +853 2883 2078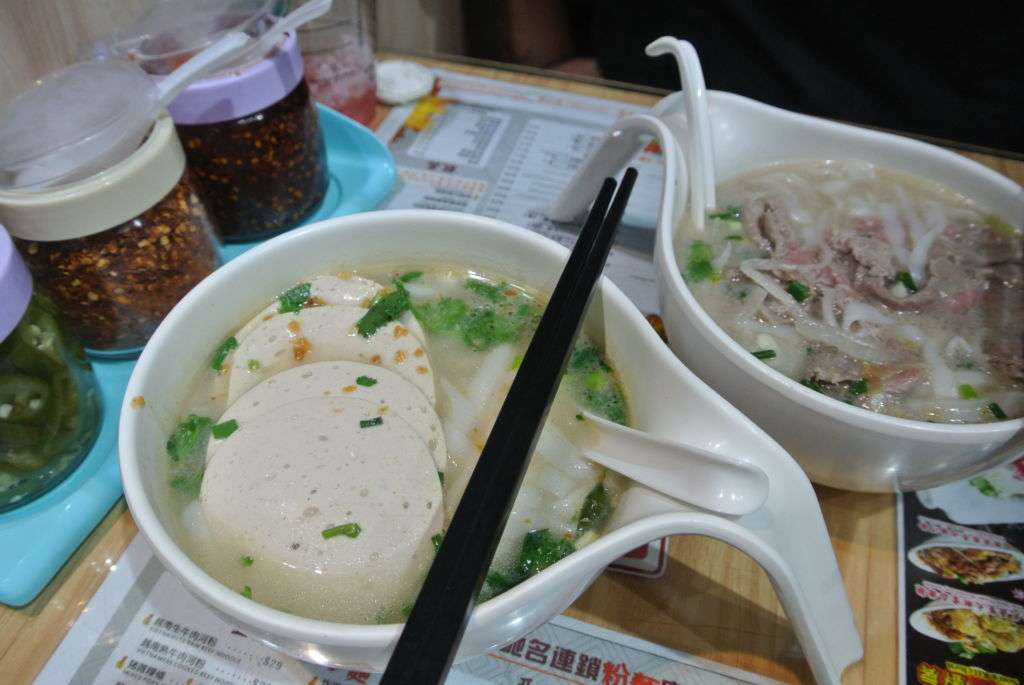 Soo's Kitchen
If you're just after something reliable and simple then Soo's Kitchen definitely is for you and they're even open 24/7! On a cold evening, on a lazy weekend afternoon, or even after a rough day at work, a bowl of never-ending hot noodles here is pretty much always a good idea. We always get their Vietnamese raw beef noodles. When your giant noodle bowl cups arrive, don't fret about having "raw" meat on top of your noodles as they are thinly sliced beef, just wait for a few minutes to cook it with your broth while it's steaming-hot as if you're having your own hot pot party in a bowl. Another favorite pick of ours is their Vietnamese leaf roll pork noodle. You may notice the sides of the meat are stained green and that's because the pork roll or ham is traditionally wrapped in banana leaves and then sliced like sausages. We also love adding a bit of jalapeño prepared on the side as an extra condiment for that extra spicy kick to beat the cold. They also serve snacks such as a variety of homemade beef balls, squid balls, fish balls, and more. Happy slurping!
Soo's Kitchen GF, 205 Av. Dr. Sun Yat Sen, Flores, Macau +853 2884 4590
Share
Tags
Related Posts