What's your plan on Sunday? Ask a local and you are likely to get a response related to Yum Cha. Yum Cha is a social gathering that usually happens every Sunday at lunch, for me, it's a great time to catch up with my extended family members over some delicious dim sum and tea.
Step one: to begin your yum cha process is to order your desired tea. PuEr, Jasmine, and Tieguanyin are some of the popular options.
Step two: Take a menu sheet from the table and begin choosing the dim sums you like. Simply put the number of servings you want and hand the sheet to any waiter that walks past your table.
Step three: Wash your dishes. It's a local thing, we usually rinse all eating utensils with hot water or tea. Back in the old times, this act was to remove the germs but nowadays it is more like a culture rather than sterilizing the dishes.
Below are some of my favorite options for Yum Cha:
The Plaza Restaurant
(See featured image)
This one is my childhood favorite. I love their beef meatball, which unlike many new restaurants, they still make it in the traditional style, with orange peel inside. I also like the feel to be inside the grand hall enjoying my Sunday lunch with many other families. Children always have a good time mingling with other kids sitting nearby.
The Plaza Restaurant Rua de Nagasaki, No 49, Edf. San Va, 1 Andar, Macau, +853 28705656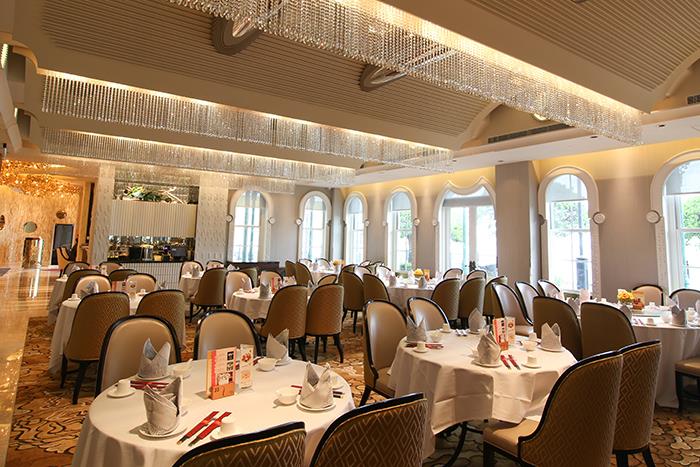 Jinyuexuan Seafood & Hotpot Restaurant
This is another popular yum cha location for the locals. With several branches in town, you are likely to find each restaurant packed on Sunday. Jinyuexuan offers high-quality dim sum in a comfortable setting. It is also awarded Macau's Best Restaurant by Hong Kong Tatler 2017.
Jinyuexuan Seafood & Hotpot Restaurant Alameda Dr. Carlos d'Assumpção, No 699-707A, Edf. Fu Chat Yuen, R/C, Macau, +853 2828 2862
1001, 1/F, Galaxy Hotel, +853 8883 2200 Instagram

Dragons Cottages Cantonese Restaurant
A truly classic yum cha destination to the Macau locals. The Dragon Cottage holds an irreplaceable place in many Macau citizen's hearts, not only because of the authentic taste of the dim sum here but also the feeling of old Macau that you can find in its atmosphere. Their pork bun is a must-try. This little white bread has some heavenly juicy honey roast pork wrapped inside, finished with a soft bread on the outside.
Dragons Cottages Cantonese Restaurant Avenida do Almirante Lacerda, No 62, 1 Andar, Macau, +853 2821 2288 Instagram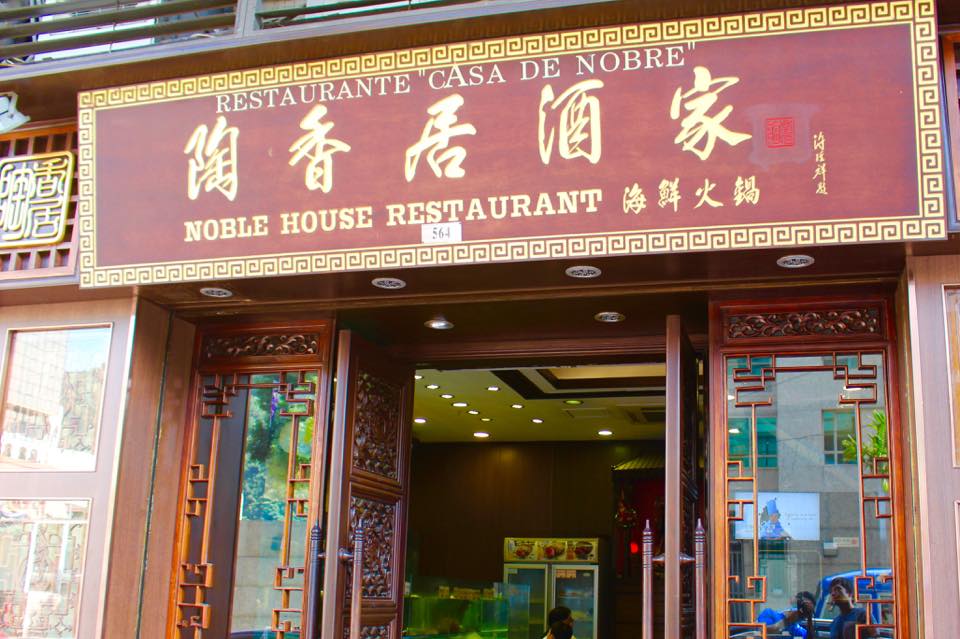 Noble House Restaurant
The Noble House is very popular amongst the locals and you should definitely come early in order to get a seat on a Sunday morning. The chef changes the menu regularly to give you a new taste every time you visit. Their dim sum list contains both traditional and modern options. If you are a fan of siumai like me, you are at the right place because it offers a variety of them according to the ingredients of the season.
Noble House Restaurant Rua de Luís Gonzaga Gomes, No 564, Edf. Hung On Torre, R/C, Macau, +853 2836 1888/+853 283 61801 Instagram

Old Shanghai Restaurant
I am a huge fan of Shanghai food! This restaurant at L'Arc is one of my favorite places to go yum cha with my grandparents. With over a hundred options to choose from, there are some signature dishes that you must try. Drunken chicken is my all time favorite, the flavor is greatly enhanced by marinating in Shaoxing spirit. Come and experience the Shanghai cuisine.
Old Shanghai Restaurant Avenida 24 de Junho, L'Arc. Macau, 3 Andar, Macau, +853 2888 6922/+853 288 86933
Share
Tags
Related Posts