Looking for that perfect expression to say when you think or see something that looks visually appealing? In French, you can say, "Oh la la!".
We don't speak French, but when it comes to French eclairs and mousse cakes at "Oh La La French Patisserie", we can finally use this fun expression.
"Oh La La" owners  Irene Malevitis Gaspar and Tina Awad thought of naming their store with this saying because they want to "wow" their customers with their eye candy patisserie.
Head over to Rua de Coelho do Amaral, and just opposite a Filipino restaurant, Umami, if you see a paint splattered logo with The Eiffel Tower on it, you've found it. And as you enter, the aroma of fresh pastries just lures you in and leads you to their eye catching cake counter. We've met Oh La La owner, Irene there.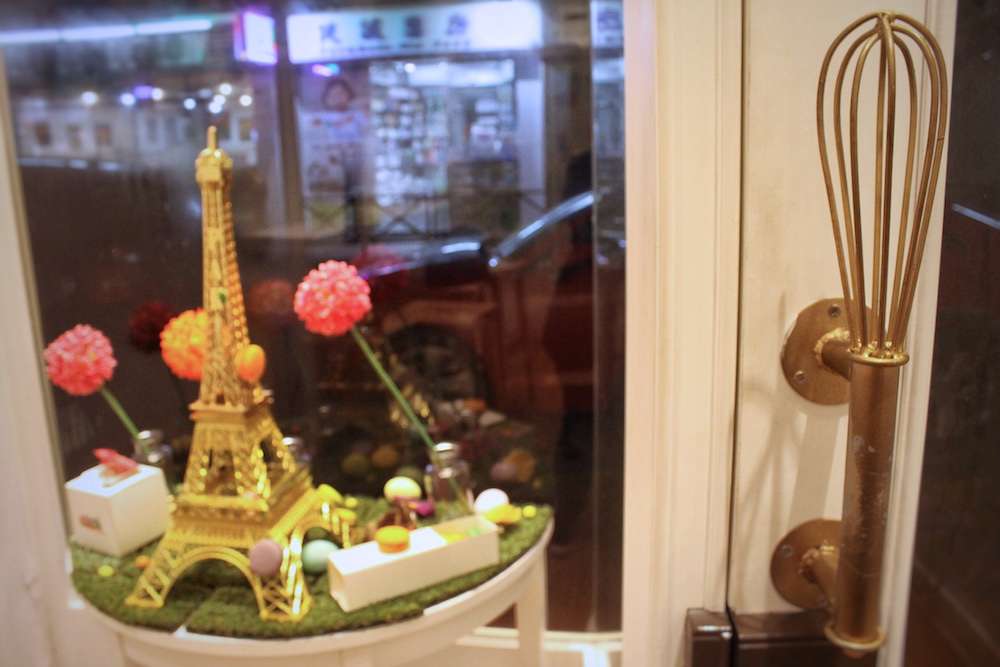 Before we go into detail about their desserts, we want to know if you ever saw the tv show "The Powerpuff Girls" during your childhood where Professor Utonium made them from "sugar, spice and everything nice"?  That's how we would describe Irene and her passion for making her specialties. This is how Oh La La stands out. And add a sprinkle of those Powerpuff Girl bubbles—she's super bubbly and fun to talk to!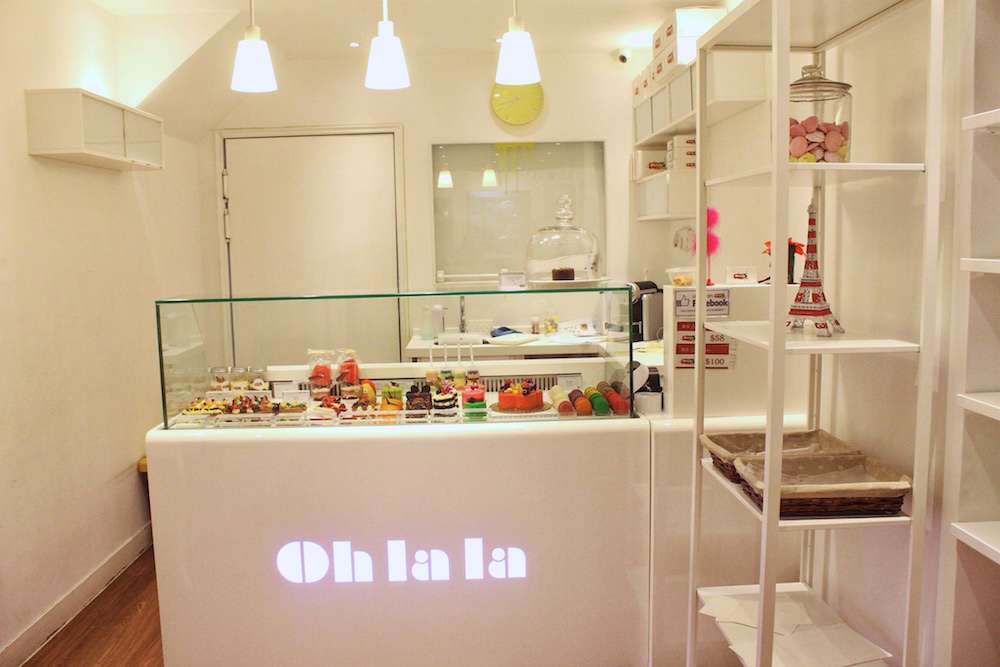 Now for the exciting part—she introduces her personal favorite éclair, tiramisu, and presents two others, berry and pistachio, both with edible flowers (yes, you eat those beautiful purple petals). Our favorite was the berry – we swear it tasted like a mixed berry smoothie but in eclair form!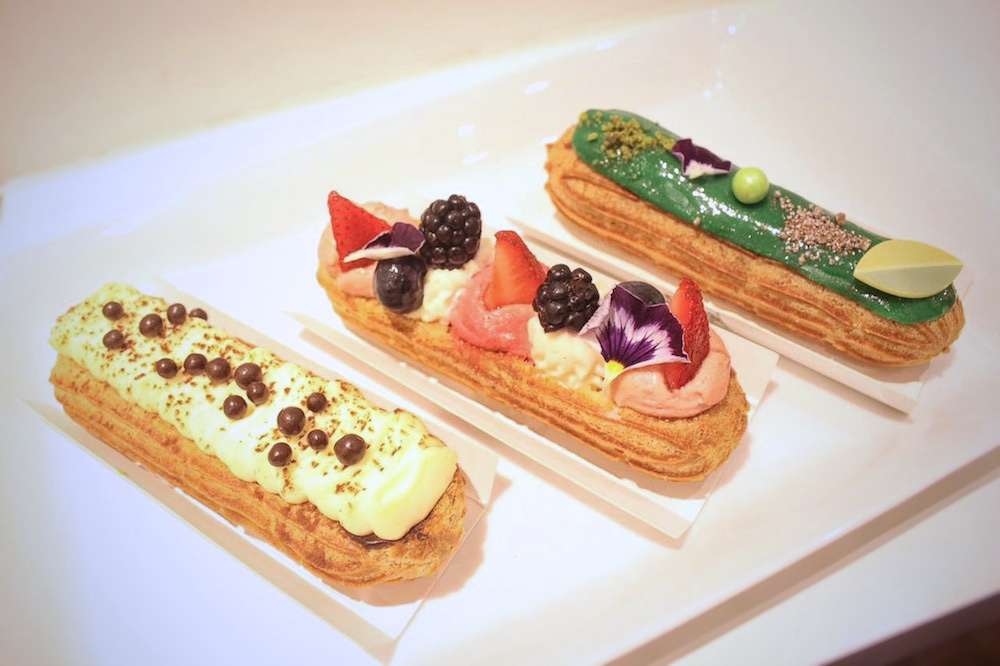 Followed up with two small cakes: the Berry Bomb with layers of their signature chocolate cake, vanilla cream, and fresh berry custard. We also like their banana, salted caramel and chocolate mousse cake.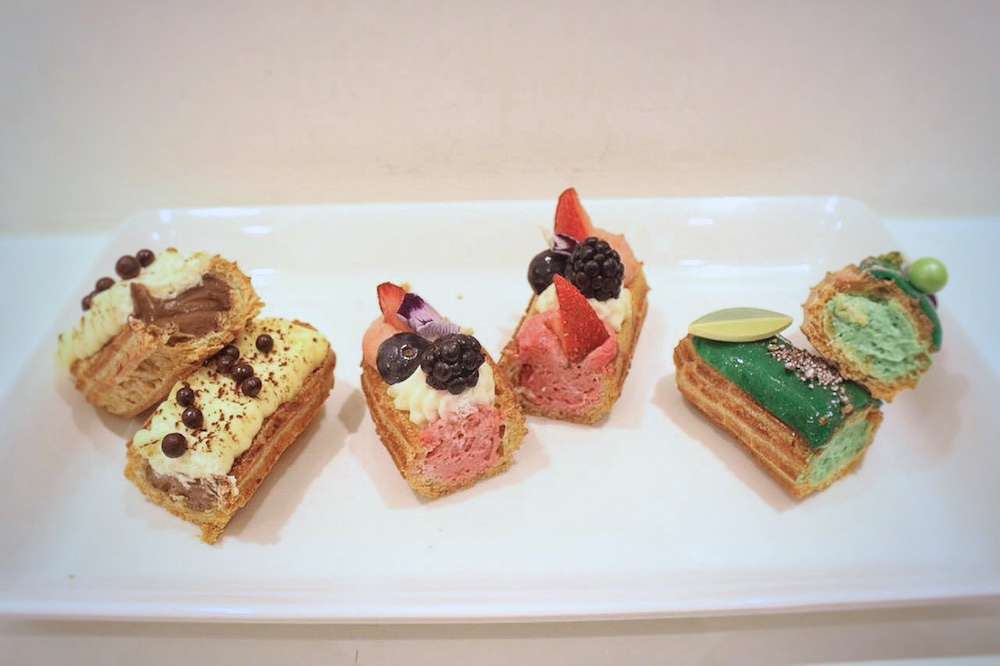 Their small cakes range between MOP $28-40 and large cakes start at MOP $198 depending on size and type of cake.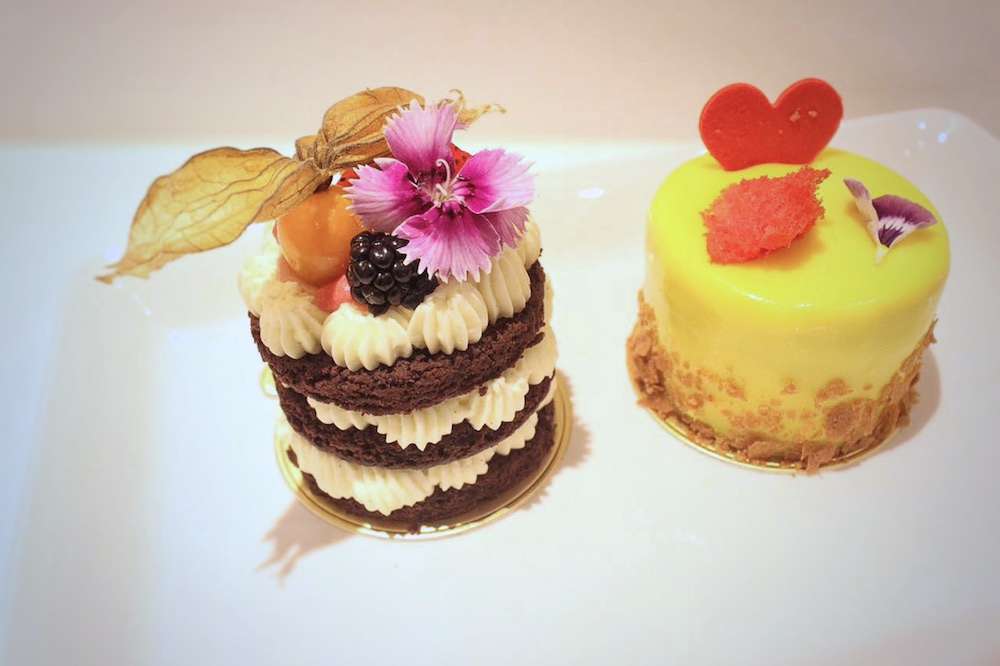 There is also a side table where you can sit and enjoy their sweets. Pay attention to their interior decor of candid people shots, and you'll spot Oh La La owner, Tina, staring into a whisk full of macaroons!
Opening hours: 12:00pm – 8:00pm
Oh La La French Patisserie Edificio Ka Pou, 55 R. de Coelho do Amaral, Macau. 
* Photos credit Rio Gonzales
Share
Tags
Related Posts