If you're after Italian-inspired pasta, find out which pasta dishes have tickled our taste buds and explore the range of creative varieties here. These are some of our favorite places around town with truly exceptional dishes.
Padre Cafe e Cucina
With the freshest ingredients cooked to bring out the most original taste of home-based cooking, Padre Cafe e Cucina aims to serve freshly made homemade pasta (shown in featured photo above) and pizza every day. They use all natural ingredients to create attractive noodles such as beetroot, spinach, and squid ink. A great appetizer to start off with would be their tomato salad topped with beautiful edible flowers and their Sorrento pizza to share while you wait for the exciting part: A must-eat here is a true carbonara dish. We discovered that the thick and heavy version we're to eating is actually not the real deal. Their classic and authentic carbonara fettuccine uses no cream at all but instead raw eggs are used to create that creamy sauce carbonara is best known for. Creamy yet not overly thick, rich and delicious. If you're more of a seafood person, go for their Sicilian seafood pasta, the flavor and the sauce derived from the seafood has just the right amount of spicy kick to it. If your sweet tooth is still bothering you for more at the end, we recommend their Black diamond, a coffee drink served with a ball of chocolate ice cream.
Padre Cafe e Cucina Lei Seng Building, 39A Rua do Padre Antonio, Macau, +853 2896 6988, www.facebook.com/Padremacau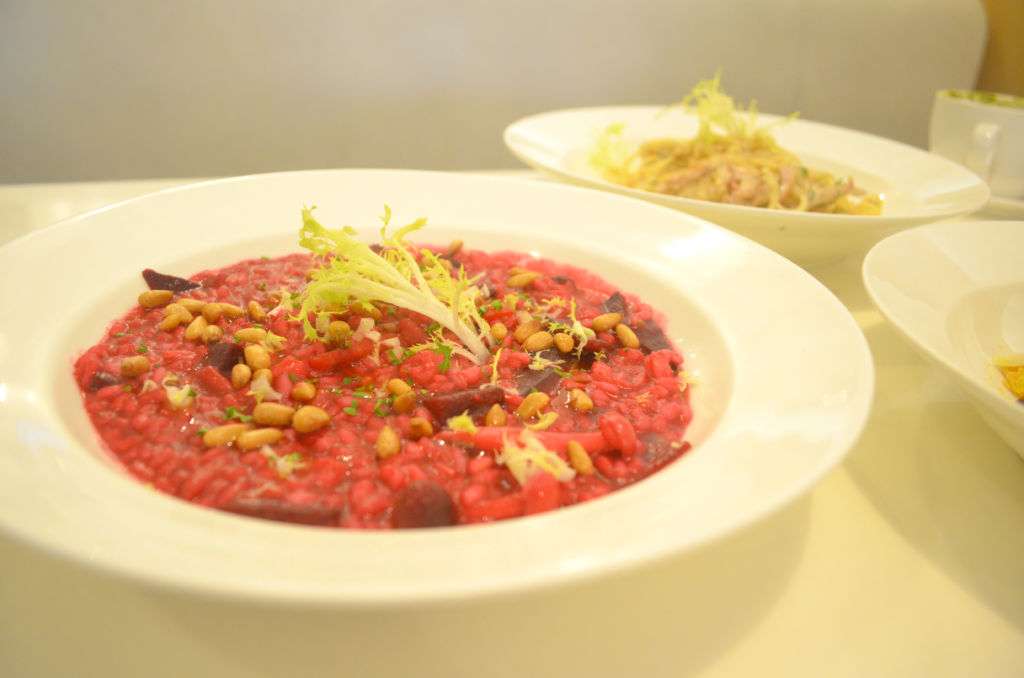 D'light Dessert Cafe
D'light's special spaghetti carbonara—an interesting Chinese version of carbonara with a pork neck and fermented bean curd creamy sauce that is surprisingly delicious! Other interesting picks would be their Mexican-style spaghetti bolognese and spaghetti with clams in lemongrass and white wine cream sauce. Vegetarians won't feel out of place—try their risotto with beetroot sauce. Beets are high in immune-boosting vitamin C, essential minerals, and fiber, plus it gives this creamy risotto stunning color and delicate sweetness. Their vegetarian risotto with creamy pesto sauce is also another recommended choice. They indeed offer a large menu featuring a range of sweet and savory options including cakes, sandwiches, pasta dishes and coffee drinks.
D'light Dessert Cafe Lei Hang Building, 90 Rua da Ribeira do Patane, +853 2855 6332, www.facebook.com/Dlightdessertcafe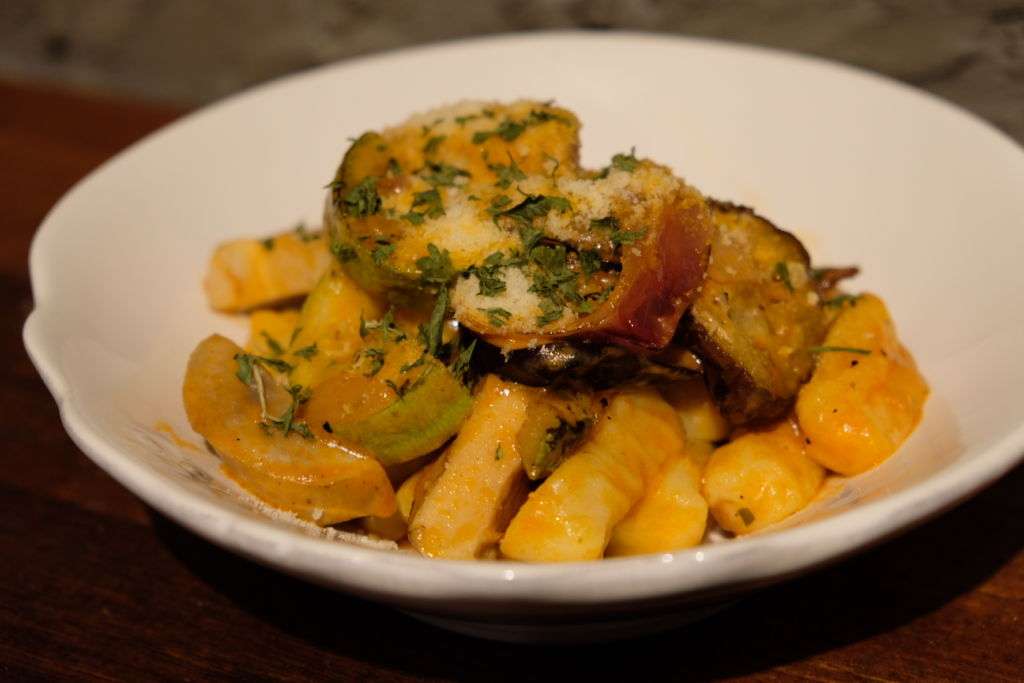 Miss M Food
Enjoy homemade food and refreshing drinks at Miss M Food; relax and appreciate the St. Lawrence church district. We like Italian-inspired bolognese pasta and gnocchi with grilled mixed vegetables. If you're not familiar with gnocchi, they are like little Italian potato dumplings or pillows that is often used in place of pasta. These satisfying choices are what we consider comfort in a bowl. Other must-tries include their cobb salad, masala curry chicken, and rosemary roasted chicken. They also offer baked goods such as English scones, daily special chiffon cakes, and more lovely pastries.
Miss M Food GF, 6E Rua de S. Lourenço, Macau, +853 6560 0232, www.facebook.com/MissMFood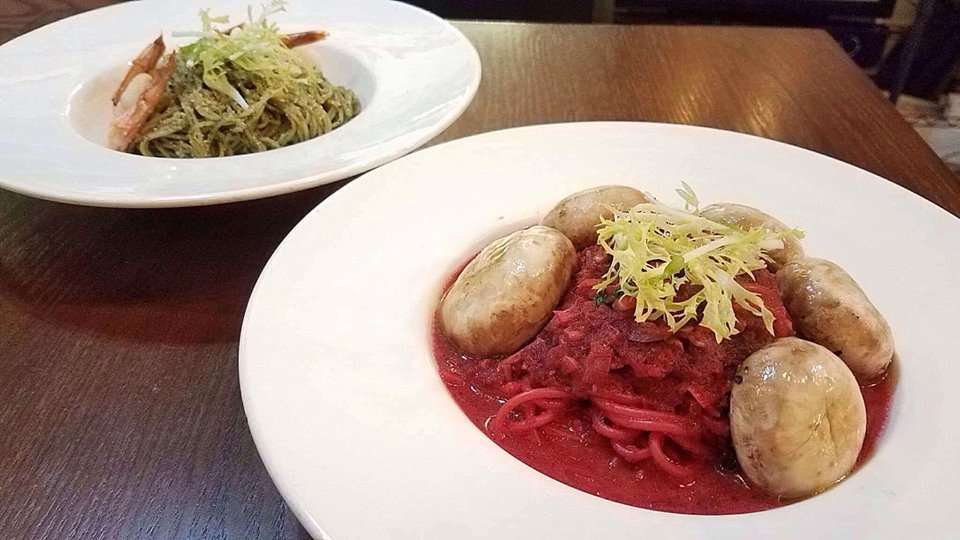 Cup of Joe
In between Kiang Wu Hospital and Three Lamp District, Cup of Joe strives for a more healthier approach to homemade food cooked with love. We like their beetroot soup and bacalhau balls on the side to share then we'd choose from their "traffic lights" pasta choices: beetroot pesto spaghetti with button mushroom, prawn capellini in basil pesto, or their seasonal pumpkin pasta. If you want something a bit lighter, go for their pesto pasta. If you enjoy more flavor, we recommend the beetroot pasta.
Cup of Joe  1 Avenida de Horta e Costa, Macau, +853 6384 0768, www.facebook.com/cupofjoemacau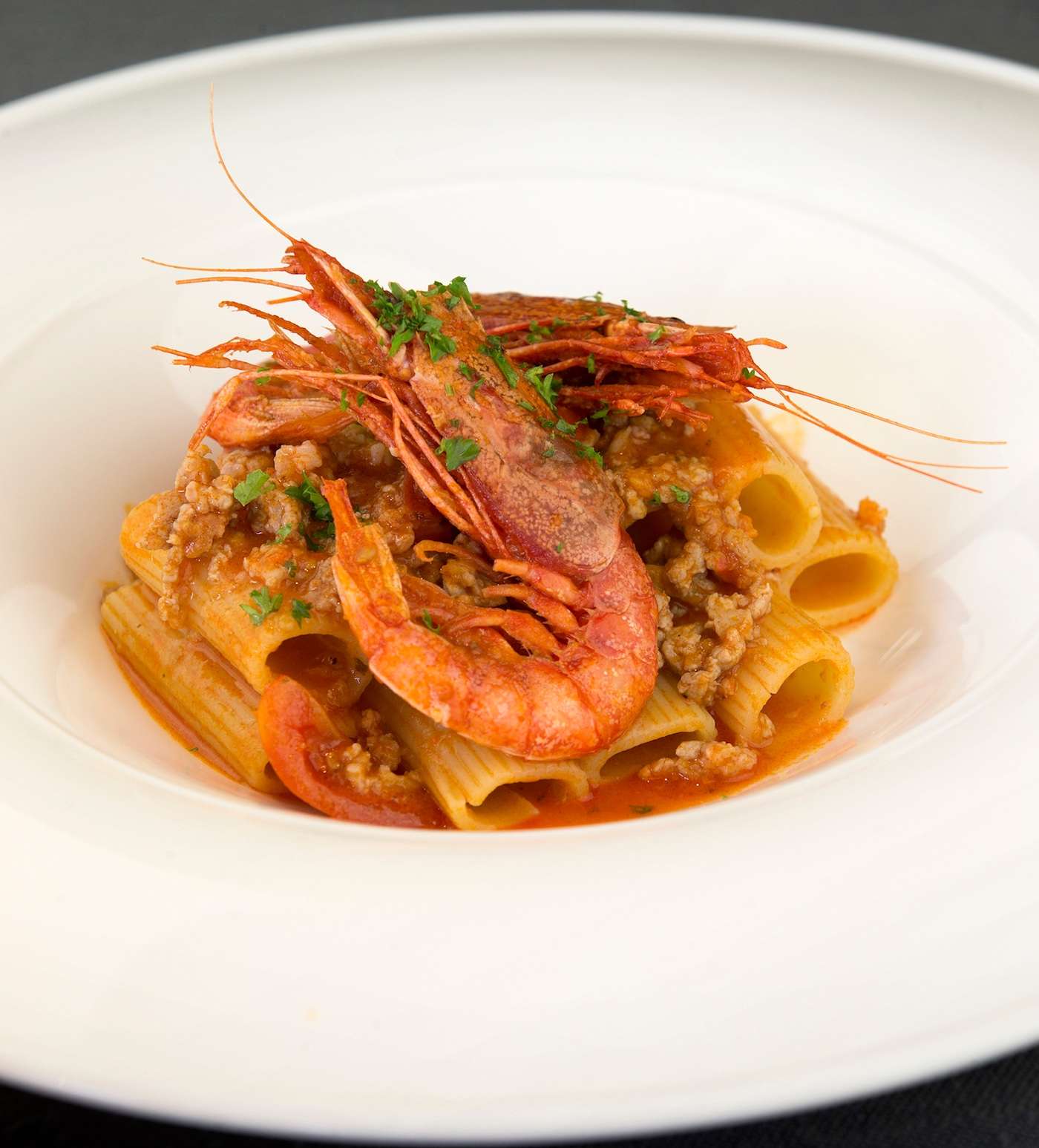 Caffé B
Looking for an authentic Italian meal for a great lunch or dinner by Nam Van lake? We love Caffé B's relaxing ambiance in this sophisticated setting. Seafood lovers will surely enjoy their spaghetti with clams but we get thrilled with their rigatoni with prawns and spicy sausage. The subtle, sweet tomatoes work brilliantly with the intense flavor of the prawns and hot sausage. Spicy bits of ground hot sausage and sweet shrimp marry well atop a bed of rigatoni for a real Italian treat.
Caffé B Lake View Mansion Block 1, 744-G-H Avenida Panoramica do Lago Nam Van, Macau, +853 2838 6886, www.facebook.com/Caffe-B
Tags
Related Posts