Snap your way to enjoy a unique dining experience all the way from the US to Macau where sister owners, Rosy and Eva Wong are bringing authentic Louisiana flavor to all seafood lovers in town.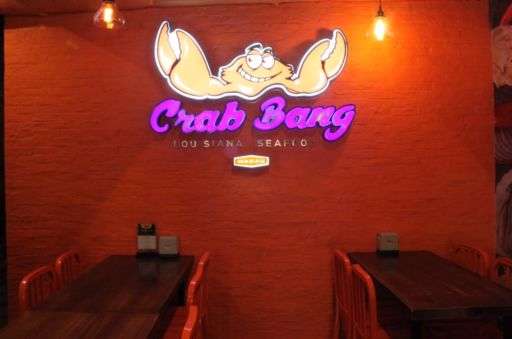 You'll come across Crab Bang located opposite Flower City Garden and next to Amaze Sushi & Bar, in shades of orange and a dash of grey. Don't worry about that strong scent inside the restaurant, that would probably be their new Raclette Cheese. Have you been seeing that cheese video from INSIDER's Facebook where they scrape off the oozing, melted part from heating the cheese barrel that is very popular in Switzerland and France? I got so excited when I actually got to see it at Crab Bang! Just think of it as if you were smelling the strong scent of durian whilst  remembering that it tastes good. A popular item is their Raclette Cheese on their Southern Style Fried Chicken with Sweet Teriyaki Sauce priced at MOP $190. Be sure to eat the dish right away, while it's sizzling hot as the cheese hardens when it cools down.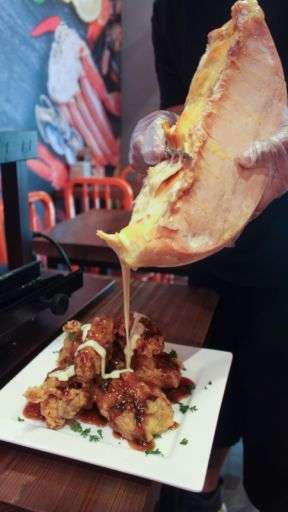 We recommended appetizers such as the Cajun Fries at MOP $25, Sweet Potato Fries at MOP $32 or their Fish & Chips at MOP $65. If you're a spicy lover, go for their Chili Cheese Fries or Buffalo Chicken Wings, both at MOP $58.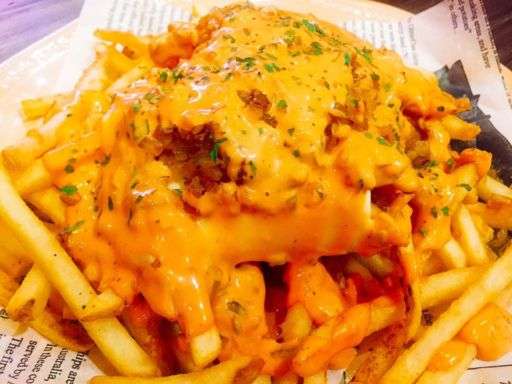 And for the exciting and main dish, you know that emotional moment when you dine in restaurants and they finally serve your dish on fancy plates? Well, at Crab Bang, you can definitely get that feeling! They start bringing in a silver bucket and huge plastic bag of Cajun sauce seafood where they lay them out right on your table. No one could even blame you for eating messy as you'll eat with your hands and — guess what?– plastic gloves!
You may select a set for one, which consists  of appetizers Fish & Chips and a side salad. Fresh shrimps, blue mussels, clams, baby octopus, corn and king lobster mushroom tossed in their signature Cajun sauce and choose the level of spiciness from mild, medium to raging hot – but how spicy is spicy you may ask? Find out when you visit Crab Bang! Oh, it also comes with a soft drink and Crème Brûlée dessert, all for MOP $168.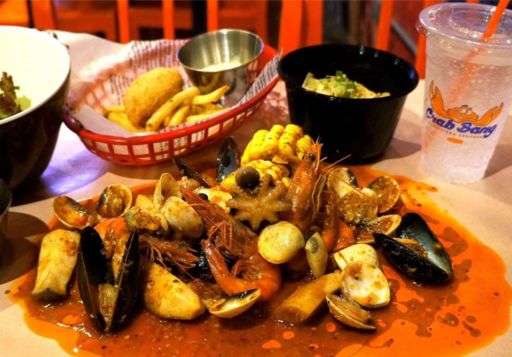 You can also get their lobster promotion for MOP $138 by sharing their page on Facebook or try their Mud Crab for MOP $188 (a set for two would be additional MOP $158). You can also check out their lunch specials if you're dropping by for an afternoon meal. They are open daily from 6pm to 11pm.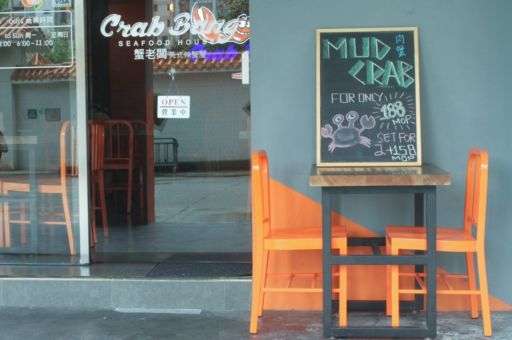 Make sure to come on your cheat day as you will get a food coma after (pun intended)! If you feel guilty afterwards and would like to opt for a healthy makeover for the next day, read my previous article 5 Places to go For a Healthy Meal in Macau.
Crab Bang Rua de Seng Tou, No. 31, Flower City Edf. Peonia, Taipa, +853 2883 2959
Photo credit: Crab Bang and Yonel Gonzales
Share
Tags
Related Posts