This site-specific installation showcases an ongoing observation of infrastructure. Being mankind's largest built structures, infrastructure comprises an international network that supersedes national borders. Inspired by harbor maps from Macau, Shenzhen, Hong Kong and connecting them to Portugal (Lisbon) and the Netherlands (Rotterdam), the project became a way to convey the overseas relationships that have existed for hundreds of years between these cities.
The author has a personal or professional relationship with the chosen territories. If infrastructure connects people, this storefront is a three-dimensional map that collides with a post-geographical affection. The spatial language of folded black harbor maps manifests uncanny views of an otherwise straightforward flat and generic typology. It proposes an imaginary transnational enterprise, in which the white voids are merely temporary gaps that are soon filled as the built environment never ceases to expand. Hypothetically, the ultimate iteration of this window would be an uneasy dense, black picture.
This work done remotely was a special collaboration between Impromptu Projects studio and Studio Frank Havermans. A study model was developed and then replicated on the other side of the world by means of computer-aided drawing to ensure the fine-tuning of the full-size installation. Laser-cut plywood of different thicknesses was applied to the designated shapes, spray painted and installed on-site by a local carpenter.
The artist is not present due to the ongoing Covid-19 pandemic; nevertheless, his work has emerged for the first time in Macau and has been commissioned specifically for the storefront. As in all of Frank's work unique in his spatial approach to form and site conditions—there is a limited time frame to experience and enjoy a glimpse of this international Dutch artist's manifest. Metaphorically speaking, the storefront is the tip of the iceberg, with his latest monograph "Transitional" made available for consultation.
When: September 9–December 31, 2021
Where: Impromptu Storefront, 14–A Travessa Inácio Baptista, Macau
How much: Free admission
For more information on the artwork, click here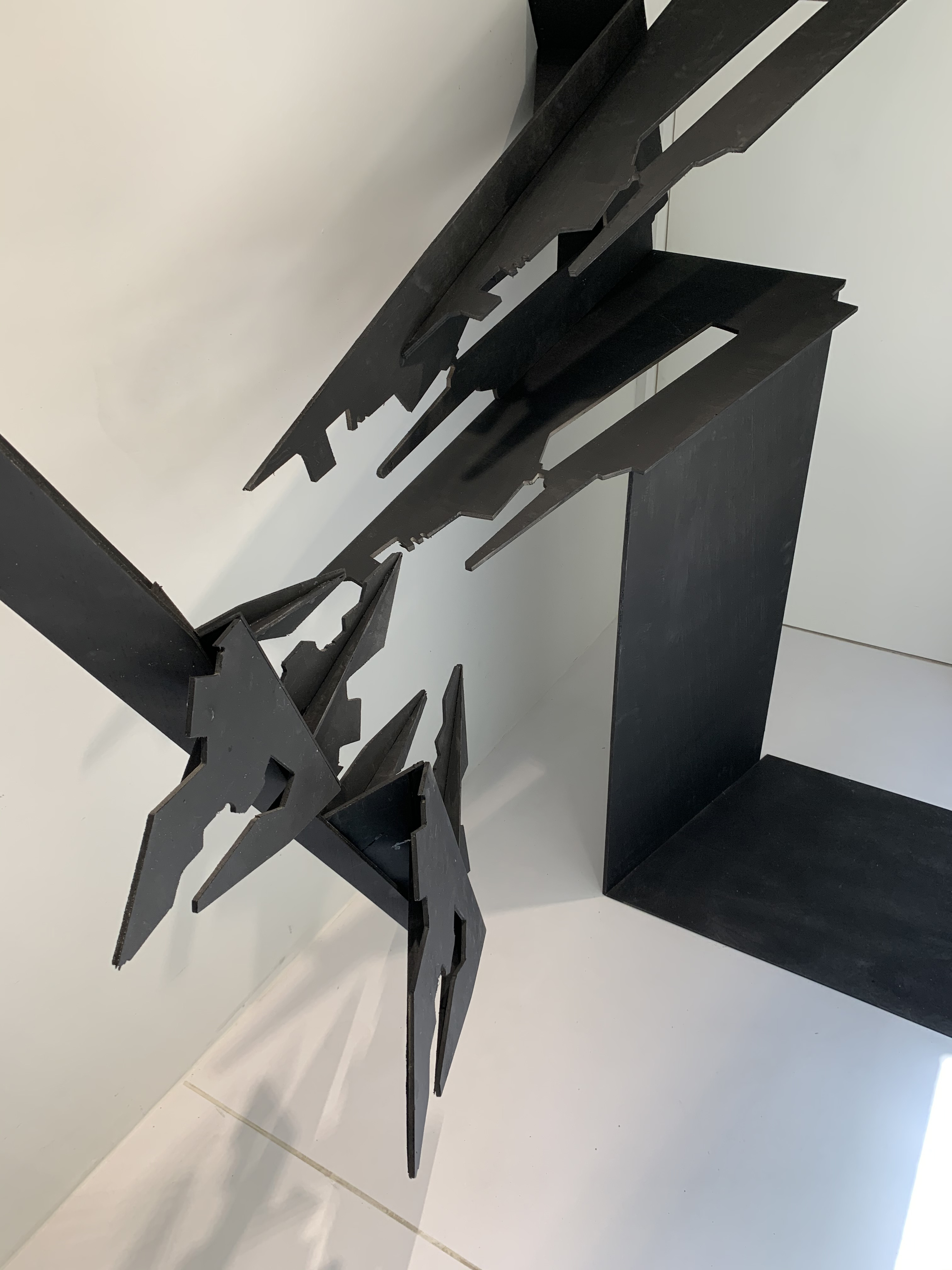 Tags
Related Posts