It's still cool and breezy in Hong Kong and we're not just referring to the weather. The charming city that never sleeps offers an array of activities and hotspots that deserve a visit even if it's just over the weekend. Mark your calendars this April for our guide on things to do in Asia's prime destination.
(Featured image above)
The Hong Kong Sevens is the world's premier international sevens event and now in its 42nd year. Celebrate the anticipated sports events with a fantastic calendar of fan engagement activities to share the excitement and entertainment of the upcoming Cathay Pacific/HSBC Hong Kong Sevens with the entire community.
When: April 7 to 9, 2017
Where: Hong Kong Stadium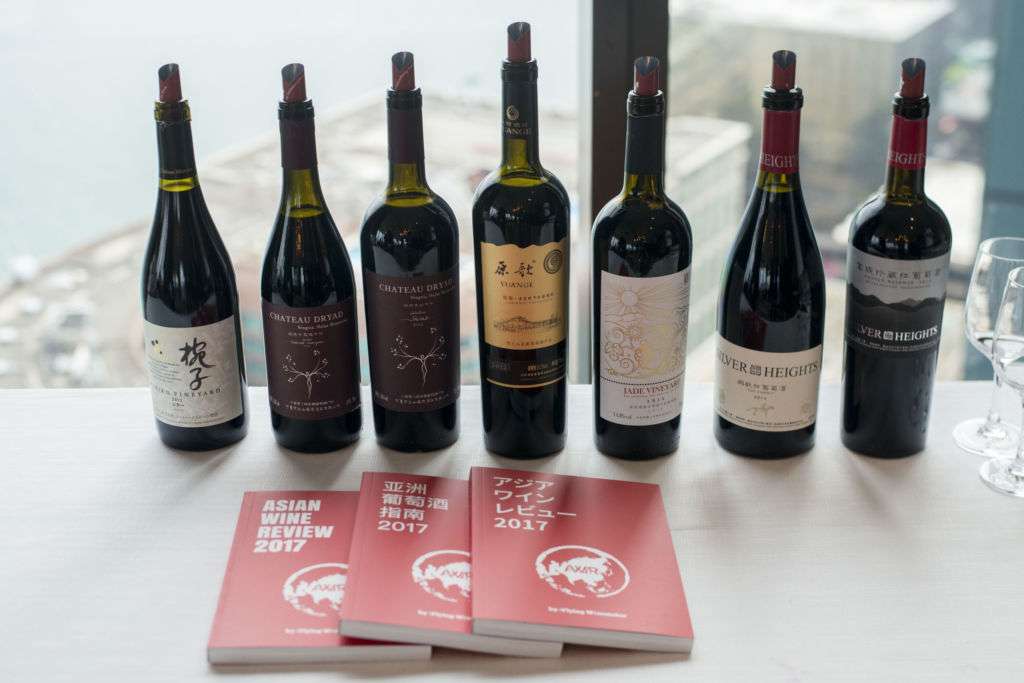 The exciting Asian Wine Festival Gala Dinner takes place on April 18 with an awards ceremony recognizing the excellence and trailblazing spirit of the Asian winemakers.  On April 19 festivities continue with wine lovers being given an excellent opportunity to try hard-to-find wines from Japan, China, Israel, and other niche upcoming countries on the Asian continent. The winemakers themselves will be conducting limited masterclasses for trade and consumers at the Vertical Tasting with Silver Heights held at 3pm, and the Best of the Best Masterclass at 6:30pm.
Asian Wine Festival Gala Dinner Details
When: 7pm, Tuesday, April 18
Where: Above & Beyond Chinese Restaurant, 28/F, 17 Science Museum Rd, Tsim Sha Tsui East
How much: MOP $888
For ticket and information, visit flyingwinemaker.com.hk
Asian Wine Festival
When: 2pm – 10pm, Wednesday, April 19
Where: Hotel ICON (17 Science Museum Rd, Tsim Sha Tsui East)
How much: Early bird: MOP $204 | Regular: MOP $240 | Master Class: MOP $350 (inclusive of festival ticket)
For ticket and information, visit  www.ticketflap.com and www.flyingwinemaker.com.hk
OUR TOP PICKS FOR DINING OUT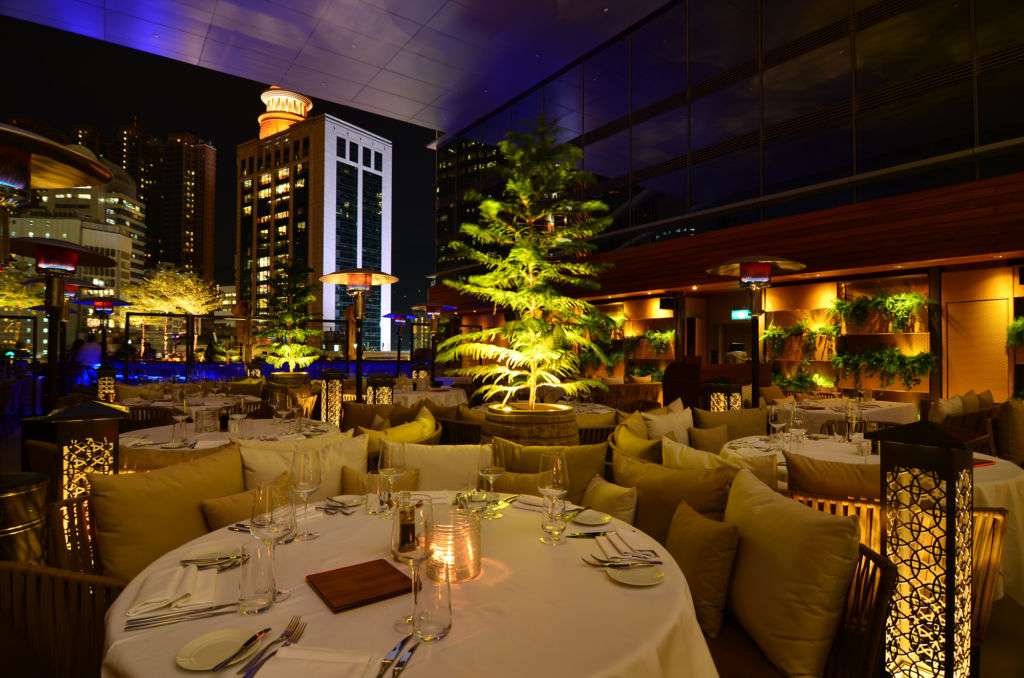 Shelter Italian Bar & Restaurant
It's a romantic day any time of the week at Shelter Italian Bar & Restaurant with magnificent views of the city. Enjoy a warm and cozy atmosphere as the dining spot focuses on incredible Italian cuisine. We tried their Spring set menu of 4 courses but they also have a great range of a la carte available.
The Antipasti to start with was a Citrus flavored crab meat and Carabinero prawn roulade with vanilla and lobster dressing. It was very fresh and was a great way to begin the meal. The Truffle and porcini mushroom cappuccino was the second dish and was absolutely delicious. The flavors were well balanced and the serving size was very generous. The main option is a choice of three, we tried their pan fried crispy risotto with seared Boston lobster, Hokkaido scallops, and confitted egg yolk and the sous vide Wagyu flank stead glazed with thyme and oxtail reduction, served with mashed potatoes and lime butter. The pan fried crispy risotto was really something unique, and to be honest, we had never tried risotto this way. We were full by this stage and could hardly fit anything else in, but when the final course dessert is homemade tiramisu, you make room.
If you aren't having the spring set menu,  don't leave without trying the vegan-friendly cheesecake, a low-fat version of the dessert prepared without any eggs or cream cheese. If you are only in the mood for drinks, they have a wonderful and spacious outdoor terrace with lots of tables and chairs. It's the perfect spot for an after work drink, a few glasses of champagne with friends or your loved one.
Shelter Italian Bar & Restaurant, 718-719, 7/F Hysan Place, 500 Hennessy Road, Causeway Bay, Hong Kong, +852 2778 8398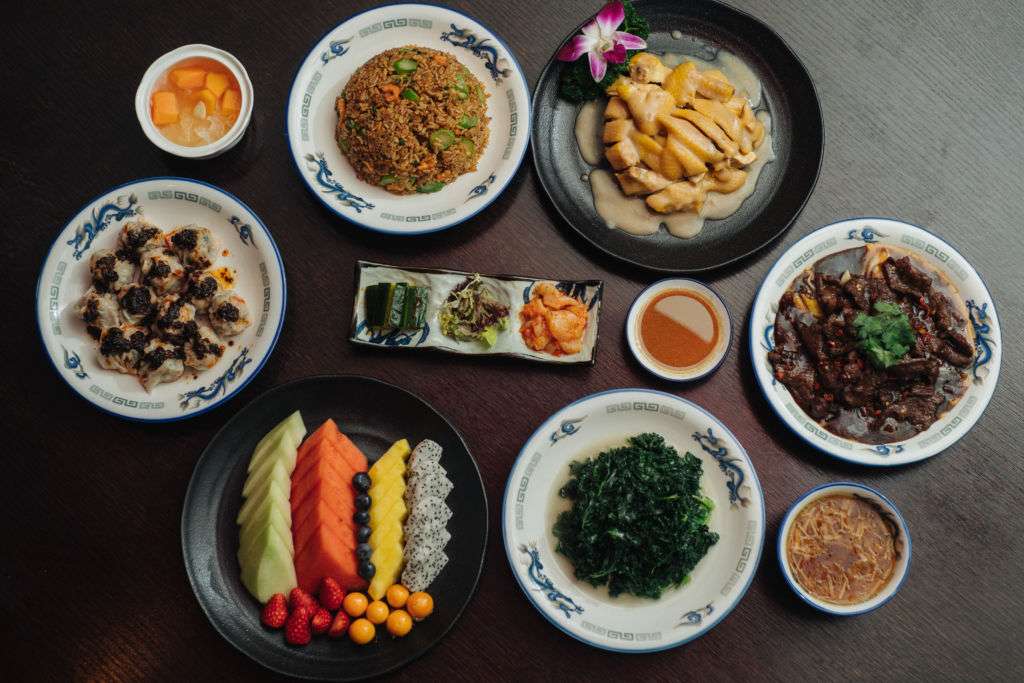 Dragon-I
Dragon-I is a hotspot favorite by Hong Kong's chic and cosmopolitan crowd. With lavish and elegant interiors combined with eclectic beats, experience premium lounge, dining and partying at this glittering location. Featuring the perfect mesh of Chinese and Japanese culture, embark on a culinary adventure and exhilarating entertainment all-in-one.
Dragon-I features a new dinner tasting menu that showcases fresh ingredients and intricate flavors. For a party of six guests, the menu is priced at MOP $1032 that includes; Cold Cucumber with Garlic Sauce and Jelly Fish with Spicy Sauce, Sun-dried Scallops and Bamboo Pith Soup, Sliced Beef in Szechuan Sauce, Pregnant Women's Fried Rice and Stir-fried Sauteed Kale with Ginger Juice. Cap off a delicious meal with Papaya & White Fungus Sweetened Soup that brings the hint of sweetness and a perfect way to end the enchanting course.
Dragon-I The Centrium, 60 Wyndham St, Central, Hong Kong, +852 3110 1222, www.dragon-i.com.hk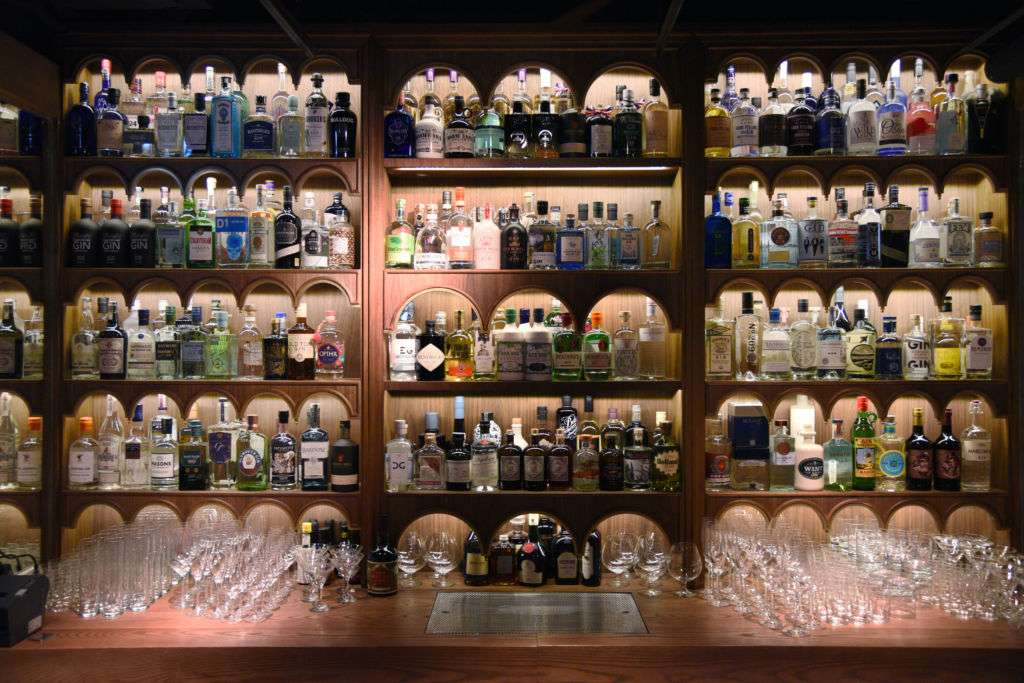 DR FERNS GIN PARLOUR
Nestled in the heart of Central is Dr. Fern's Gin Parlour, the hidden gem is housed within The Landmark, and deserves a special visit day or night.
Head to this incredibly interesting spot during the day for a business meeting or a social gathering. Gather your friends and sip on organic tea and coffee options, sustainably sourced from various parts of Australia. Boasting premium tea brands such as Providore Tea and T Totaler Tea are represented at Dr. Fern's with each cup aiding guests to relax, detox and receive an immunity boost. The rich and smooth brews at Dr. Fern's are prepared with carefully selected beans from the brand Dimattina Coffee. Foodies are in for a treat as they introduce an exquisite afternoon tea menu this month of April.
The place transforms into a sultry and luxurious setting during night-time offering exquisite cocktails, that are changed daily depending on the organic ingredients sourced. Enjoy an intimate night out combined with relaxing music to unwind from a busy day. It is the only bar in Hong Kong to carry the sought after and extremely rare Blind Tiger Gin attesting to an ultimate premium experience.
Dr. Fern's Gin Parlour  Shop B31A, First Basement Floor, Landmark Atrium, 15 Queen's Road, Central, Hong Kong, +852 2111 9449, www.drfernshk.com
Tags
Related Posts