Who says February is only for couples? Kids can get a share of some love too! Here are some cool events that not only kids will enjoy but you certainly can get a doze of fun as well.
(See featured image)
Enter a virtual reality traveling dinosaur exhibition featuring a series of up-close encounters with dinosaurs using state-of-the-art augmented reality stations. You will be flown over a virtual prehistoric landscape, and challenged to escape from a horde of pursuing dinosaurs. Together with the ultra-realistic creatures, you will be sure to have a fun and educational adventure!
When: January 10–April 15
Where: Studio City Macau
How much: Free admission
For more information please visit their website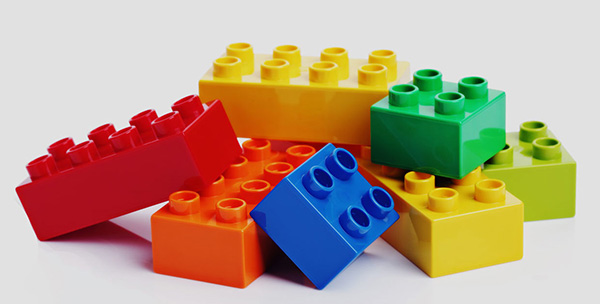 This fun exhibition aims to encourage children and young people to put their creativity to work. Cultivating their rational thinking and interest in the fields of science, technology, engineering, the arts, and mathematics. Participants can enjoy building structures with LEGO® bricks, including assembling or programming robots. There are several interactive classrooms available that allows children to learn basic principles of physics and engineering while having fun.
When: 10:00am–6:00pm, from now until February 25 (closed on Thursdays; open to public holidays)
Where: Macao Science Center
How much: MOP $25 (entrance fee)
For more information please contact +853 2888 0822 and [email protected]  or visit their website.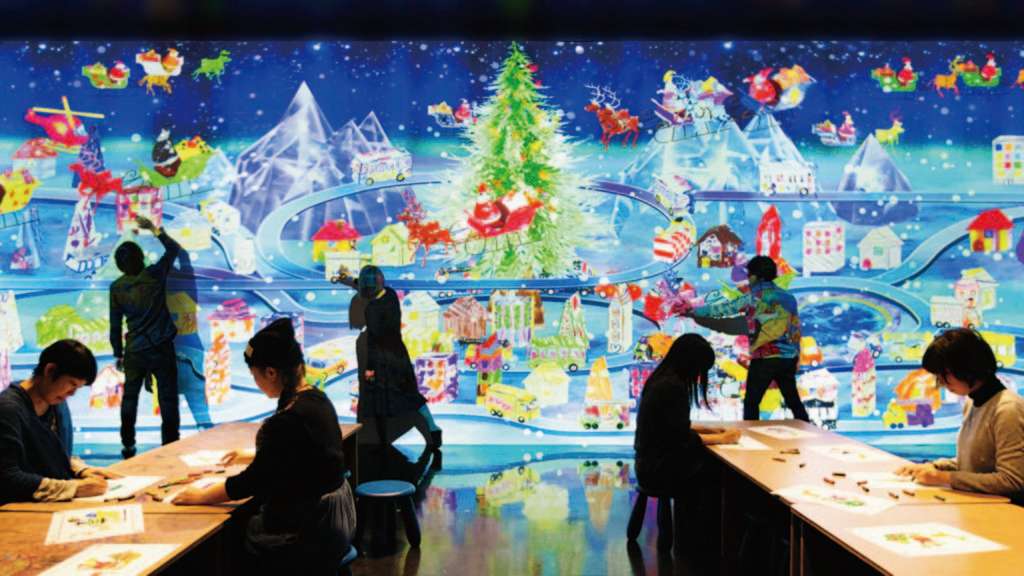 MGM presents Learn & Play! teamLab Future Park at MGM Macau's Art Space from December 1, 2017 to February 28, 2018. This innovative experience invites visitors of all ages to embark on a fun participatory creative journey. Just in time for the festive season, embark on a journey in an interactive ecosystem populated by the living colorful drawings which turn the space into an explosion of color.
Taking full advantage of the digital technology to create interactive installations that emphasize audience participation and co-creation, the experiences consists of four interactive settings. Start with the Graffiti Nature – Mountains and Valleys, Sketch Christmas, Sketch Town, Sketch Town Papercraft and Light Ball Orchestra. This experience is a prelude to an array of innovative diversified offerings to be found at MGM Cotai, where advanced technology is utilized to bring locals and tourists a whole new spectrum of fun and entertainment.
When: 1:30pm–10:00pm, Monday–Friday, December 1, 2017–February 28, 2018
Where: MGM Art Space, MGM Macau, Avenida Dr. Sun Yat Sen, Nape, Macau
How much: MOP $150 (standard tickets), MOP $120 (Macau residents)
For more information, please visit tickets.mgm.mo or call +853 8802 3833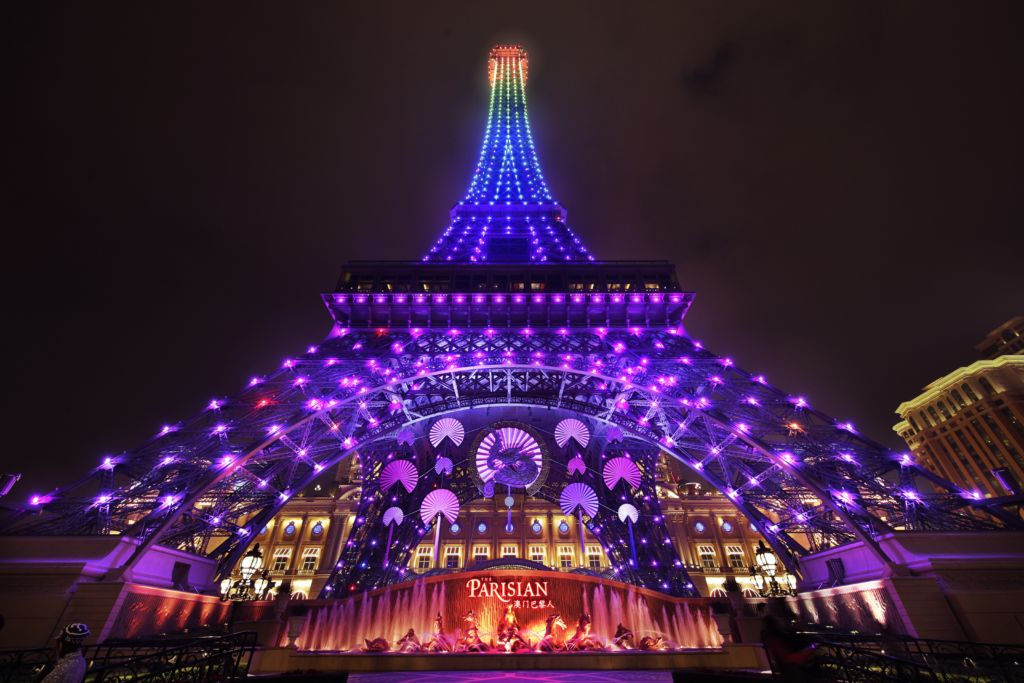 Adding to this year's festivity is Parisian's beautiful light show that will shine through the Cotai strip with Chinese New Year themed red-and-gold pink and "starshine" motifs. The 43,000 square feet tower will surely be the center of attraction on the strip.
When: 6:15pm—midnight (every 15 minutes), February 1—March 4
Where: Eiffel Tower, The Parisian Macao
How Much: Free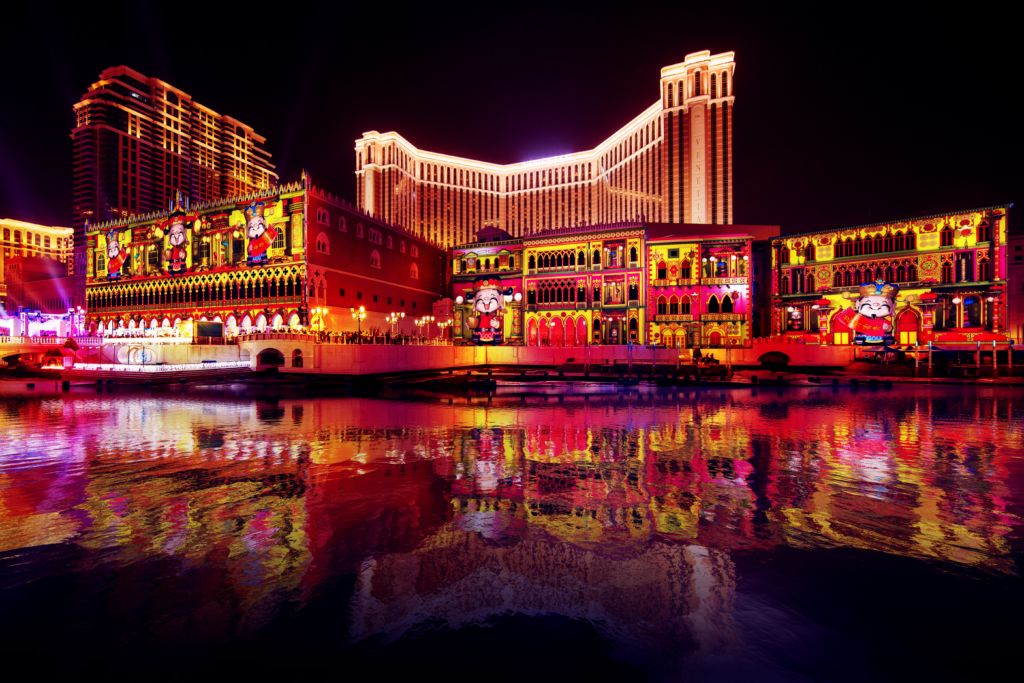 Welcoming the year of the dog in the most dramatic style with 3D lights and awesome sounds at the outdoor lobby area of Venetian with peach blossom trees, richly festooned welcome arches, corridors, pillars and lamp posts, the show will take you on a classic yet thrilling Chinese culture journey.
When: 6:30pm–10:00pm (every 3o minutes), February 1–March 4
Where: Outdoor Lagoon area, The Venetian Macao
How much: Free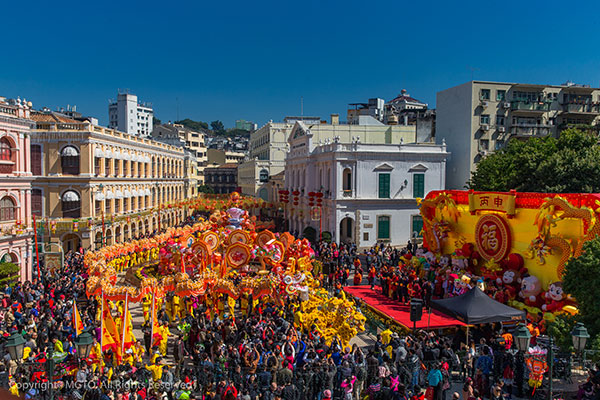 The Lunar New Year is the most important and colorful festival in the Chinese calendar. This February, are a huge number of events organized by the Macao Government Tourism Office to mark the occasion. Aside from street parades featuring a giant dragon and lion dances, there is also a parade for the celebration of the year of the dog. After that parade, are a ton of opportunities for you to take photographs of the floats that were used in their exhibition. It starts in Macao Science Center and later at Tap Seac Square.
When: February 16–March 4
Where: Different locations in Macau (visit website for programme)
How much: Free
For more inquiries please call +853 2836 6866 or visit www.macaotourism.gov.mo
Share
Tags
Related Posts