Balancing the mind, body, and spirit is never and easy task. When focusing on our overall health, we must acknowledge that we all need help and definitely good recommendations in order to get the best results. This month, we've rounded up the places and activities in Macau that should be on your list if you truly value your wellbeing above everything else.
Luxurious Spa Indulgence at The St. Regis Macao
(Featured image above)
Give yourself the gift of a staycation this month at St. Regis Macao. The fabulous Spa Indulgence package takes you on a truly indulgent experience at Iridium Spa giving you a true escape from the hustle and bustle of hectic city life. Put yourself in the care of a topnotch team of qualified specialists who will tailor the treatment that best suits your needs. The treatments are usually comprised of a 60-minute signature massage incorporating the personalized gemstone massage oil and a unique technique applied.
Enjoy a holiday without the long travel time for only HKD $2,188. The package includes accommodation for two in a deluxe room, daily breakfast or lunch for two at the hotel's signature restaurant, The Manor, plus a complimentary 60-minute Iridium Spa signature massage for one. The second guest can enjoy a special rate of HKD $928 for the same spa treatment. The Spa Indulgence hotel package is valid for stays until December 31, 2019.
Iridium Spa The St. Regis Macao, 38F, Estrada do Istmo, Cotai, +853 8113 4949, www.iridiumspamacao.com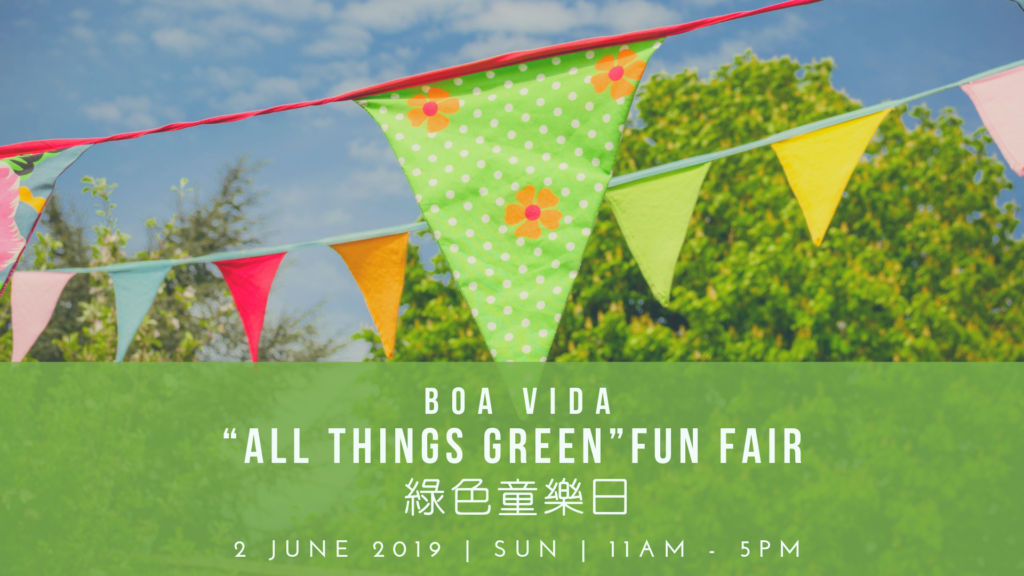 All Things Green Fun Fair at Grand Coloane Resort
Make it a fun family affair when it comes to nature and wellness. Bring the kids to the Grand Coloane Resort's Boa Vida as it unites the community at "All Things Green" Fun Fair on June 2. They have more than 30 booths from recycled arts and crafts making, green games and adventures, story-telling, book swapping, pre-loved toys trading, to green vendors from all over the city selling organic foods, eco-friendly products and much more. By partnering with the Green Environment Association of Macau, they aim to create the first major green family fair that will influence and encourage green and eco-friendly way of life to protect our next generation. It's free admission for everyone so make sure to mark your calendar for this exciting event.
Grand Coloane Resort 1918 Estrada de Hac Sa, Coloane, +853 8899 1127, www.grandcoloane.com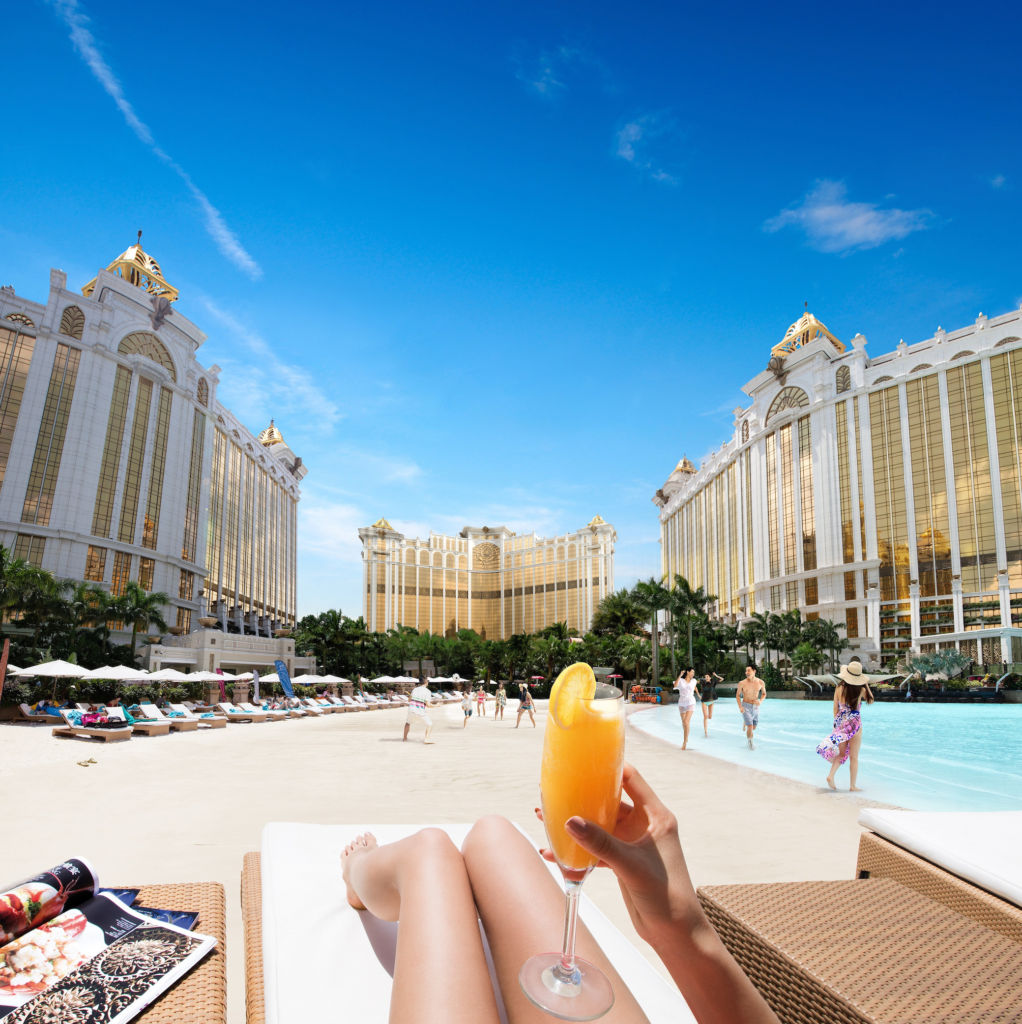 Fall in love with summer at Galaxy Macau's Grand Resort Deck Day Pass 
Take some time out of your busy schedule and splash out on something special this month. Plan a stylish day under the sun to soak away your worries. Work on your tan while giving your kids the best time at Galaxy Macau. The grand resort deck day pass is the perfect treat this summer. It's the only true resort experience in Macau taking pride in the world's largest skytop wave pool, world's longest skytop adventure rapids, pristine white sand beach, thrilling 9m high watersildes, and large kids aquatic zone. Grab the normal day pass priced at MOP $468 for one adult and one kid aged 6 years and below. The family day pass is also a great deal priced at MOP $888 for two adults and 2 kids from March 15 to December 15, 2019
You can also indulge in some suite getaways and pampering spa visits at the stunning scenery of Galaxy Macau.  The "Suite Summer Getaway" packages are offered across all six award-winning hotels including The Ritz-Carlton, Macau, Banyan Tree Macau, JW Marriott Hotel Macau, Hotel Okura Macau, Galaxy Hotel and Broadway Hotel. Guests can save up to 40% and book the summer vacation they've been dreaming of and even enjoy free access to the Grand Resort Deck. Enjoy summer to the fullest by yourself, with your girlfriends or with the entire family!
Galaxy Macau Estrada da Baía da Nossa Senhora da Esperança, s/n, Cotai, Macau,+853 8883 2221,  www.galaxymacau.com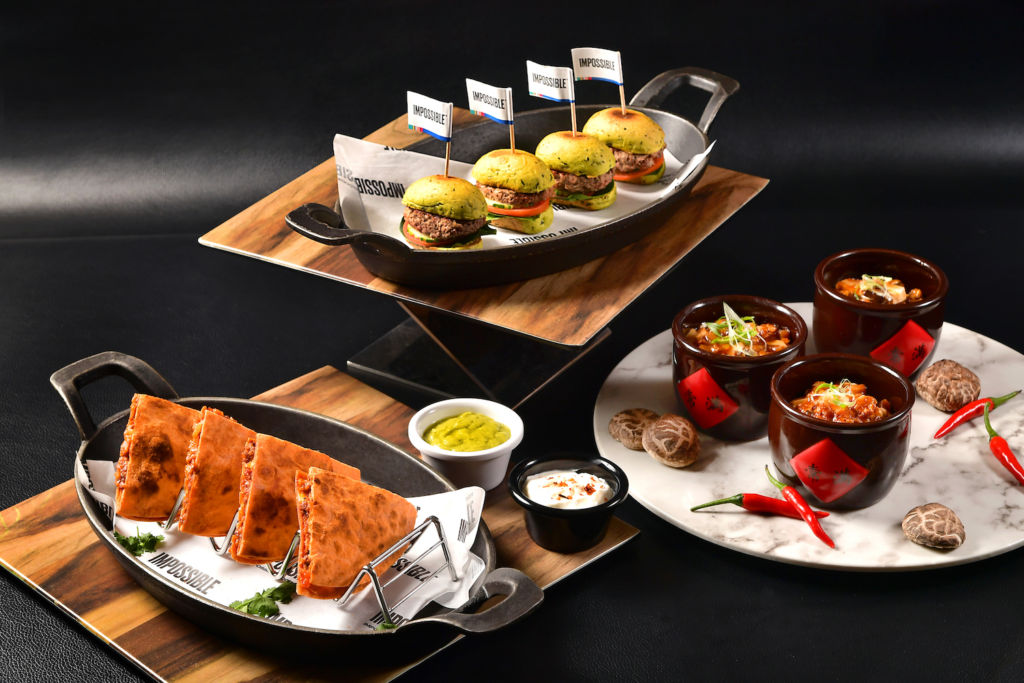 Impossible Burger 2.0 in Macau
Impossible Foods has launched the much-anticipated new recipe of the Impossible Burger in Macau and Hong Kong and it's high time you check out this groundbreaking food. The Impossible Burger 2.0 has been crafted to deliver unprecedented taste, nutrition, and versatility. It has been garnering an overwhelming demand in the market. If you love meat, you'll adore the Impossible Burger. Your first stop should be at Galaxy Macau for mouth-watering dishes that feature Impossible meats that are guaranteed animal-free. You can explore delectable menus at Cha Bei, The Apron Oyster Bar & Grill, and Yoshimori Teppanyaki. To learn more about Impossible Foods you can check out their website here.
Galaxy Macau Estrada da Baía da Nossa Senhora da Esperança, s/n, Cotai, Macau, www.galaxymacau.com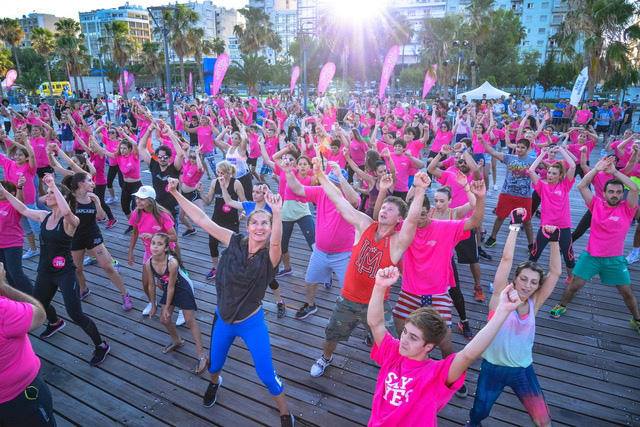 ManaVida together with St. Regis Macao and an amazing group of volunteers "Says Yes" to Global Wellness Day, a one-day event celebrating health and wellbeing! A free entrance family event, it is committed to serving you the best by offering free workout activities for adults and children such as workouts, aerial hoops, stretch, Zumba, pilates, aqua games, wellness talks and many more!
Global Wellness Day Macau 2019 stands united with hundreds of spas and wellness organizations in more than 72 countries from Turkey to Thailand to support proactive wellness. Global Wellness Day is based on the simple premise of the increasing global consciousness of living a better life, even if it's just for one day, by drawing a focus on healthier lifestyle choices. Gather your friends on June 8 from 8:00am to 6:00pm. It's free admission so everyone is welcome to join.
The St. Regis Macao, Cotai Central Estrada Do Istmo, S/N, Cotai, +853 8113 4949, check the event's Facebook page or send an email to [email protected]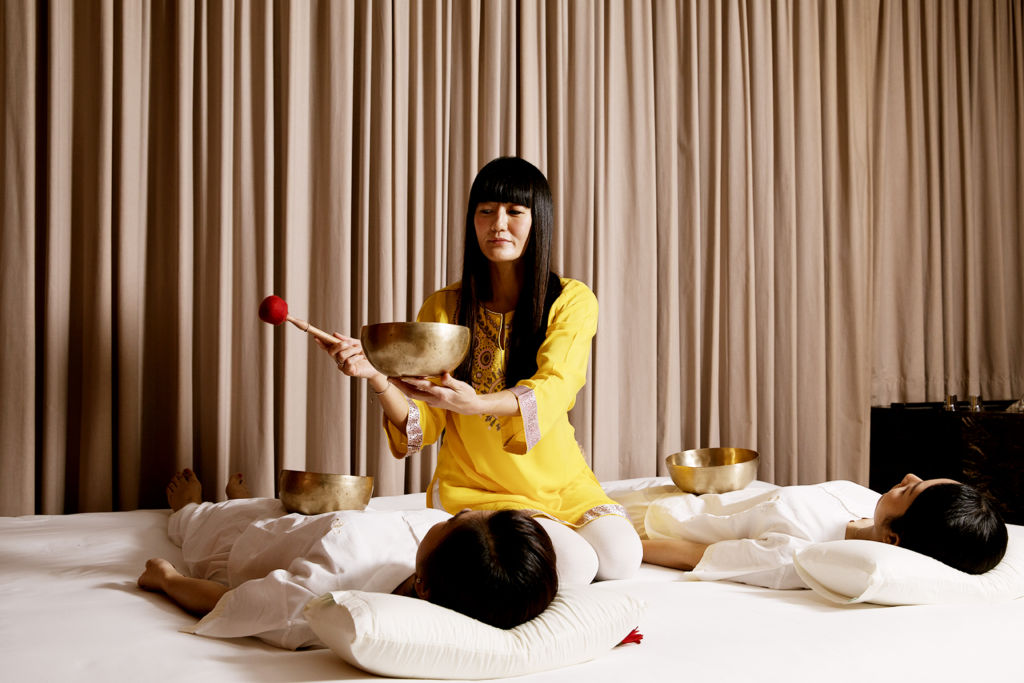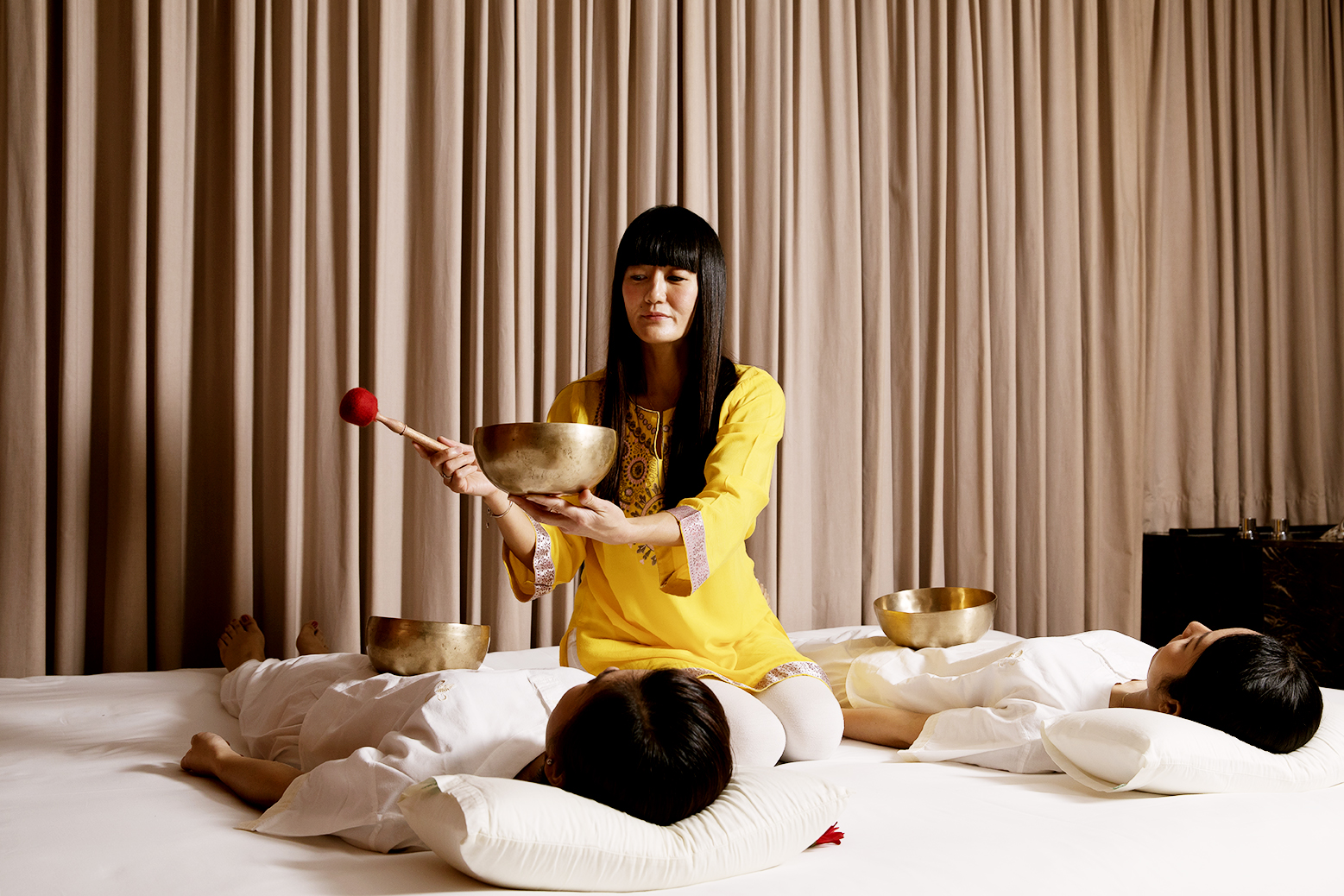 Try something different this month and embark on a sacred sound therapy at Mandarin Oriental's The Spa. Holistic Gong Sound Therapist and Reiki Master, Anne Fong Braillard, returns to Macau with exclusive workshops for your mind, body and soul. Surrender your body to a return journey to the natural radiant state. Reiki therapy is widely recognized as alternative medicine in the form of hands-on energetic healing to relieve stress and promote relaxation. Gong Sound Therapy is an ancient form of self-healing in our modern fast-paced world of stress, chronic fatigue and diseases. It's available from June 5 to 9 so make sure to book your slots.
Mandarin Oriental, Macau 945 Avenida Dr. Sun Yat Sen, NAPE, Macau, +853 8805 8888, www.mandarinoriental.com
Tags
Related Posts