Name: Patricia Bianca Gran
Age: 19
Nationality: Filipina
Instagram: @biancaribbean
Our special feature Macau Street Style to highlight Macau fashion—follow our Instagram @macaustreetstyle for daily inspiration!
What does the word "fashion" mean to you?
Fashion means dressing up to your own liking, in my opinion. It's just how you express yourself in terms of styling yourself with the clothes you wear.
How would you describe your personal style?
I don't usually follow the fashion trends. My taste does vary in clothing though,  depending on my mood or where I'm going. But I like to go for cute and chic.
How do you get your daily dose of fashion information?
I like to scroll through some bloggers' posts because I get inspiration from them, however, I don't really do it on a daily basis.
How does Macau inspire the way you dress?
Macau is a city where you can dress however you want. Yes, you'll get people looking at you, but it's very much a free city where you can pretty much go out in your pajamas. Macau has inspired me to dress however I want. No rules apply. As long you feel comfortable with whatever you're wearing, I'd say go for it.
What do you think of Macau's fashion scene? How can it be improved?
Macau's fashion scene is something I never really paid attention to. But I do see a lot of people following the fashion trends. I just think that people wear the same things when they follow the trend perhaps because of limited shops in Macau. Everyone pretty much buys from the same shops and everyone wears the same thing. I think it could be improved if we had more well-known clothing shops in Macau so that there's more variety of clothing to choose from.
What's your go-to outfit when you don't know what to wear?
Ripped jeans and a white t-shirt with my red converse and my red lipstick to add a little color.
What is your favorite place to shop in Macau?
My fashion taste is very chic, I like to go for cute clothes so I usually go check out the Korean clothing shops in Macau.
Who takes photos of your outfits?
I don't usually do OOTD's. If I like what I'm wearing I just take a mirror selfie.
How much attention do you pay to fashion in terms of trends in the way you dress?
I don't pay attention at all.
Which social media platform are you most active on? and why?
Tumblr and Instagram. Tumblr is sort of like a blog where I share my day or if I want to. It's where I reveal all my secrets. Ssshhh. And Instagram because I like to watch people's stories and I like looking at pictures that people have to share.
Which celebrities have the best style to you?
Nina Dobrev and Josefine Pettersen, a Norwegian actress.
Do you know any Macau fashion brands? Who do you like and why?
I actually do not know any Macau fashion brands.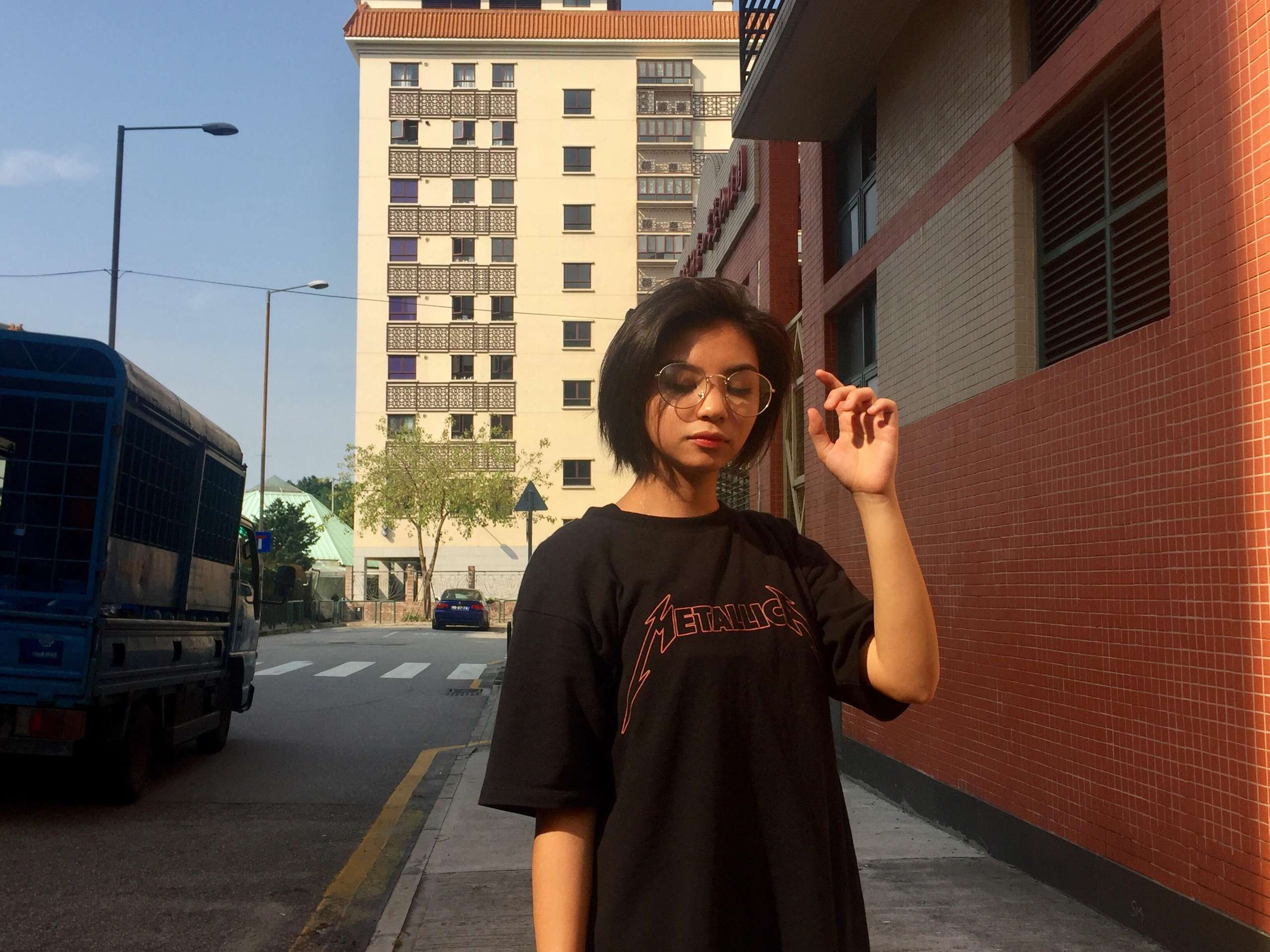 Share
Tags
Related Posts