Name: Kent Romano
Age: 25
Nationality: Filipino
Instagram: @kentromano
Our special feature Macau Street Style to highlight Macau fashion—follow our Instagram @macaustreetstyle for daily inspiration!
When you hear the word "fashion" what comes to mind?
Trending is the first word that comes to mind when talking about fashion. It's all about expressing your identity and showing someone who you are through your fashion choices.
What colors do you see yourself best in?
Black or White colors with my denim jacket on.
How would you describe your personal style?
I think wavy.
Where do you get your fashion news and inspiration from?
I usually get tips on social media like Instagram and Twitter. I have my own personal style but they give me some helpful pointers on how to twist my style and play with variations.
Who helps you take your photos?
Well, most of the time, it's my sister. But, if she's at work and busy, my friends step in.
If you had to wear one thing for the rest of your life, what would that be?
Honestly, I really had a hard time to answer this question (laughs). I was torn between a plain shirt and Yeezy boost. The plain shirt because I want to feel comfortable for the rest of my life. But, the Yeezy boost reminds me how I became fascinated just to get that zebra v2. I want to wear it for the rest of my life not because it's my most expensive pair of sneakers, but it reminds me of the discipline and hard work I gave just to purchase it.
Do you have a favorite filter app you use for your photos?
VSCO is great.
When dressing up to go out what are your 'three-must-haves'?
I am ready to run some errands with my white socks, earrings and watch that matches my outfit. I can say these are my three essentials to complete my look.
How does Macau inspire the way you dress?
Macau is just a small city but I can see they have a big heart for fashion. It has taught me to never stick to one style. Because there's a lot of fashion to discover, to wear and feel. There should be no fear in trying something new.
Where is your 'go-to-shoot' in Macau?
I used to go to the seaside to snap a photo. But now I have rapt attention in graffiti. Recently, I discovered that there's a lot of graffiti here in Macau where I can show every detail of my outfit every time I pose on the wall.
Which iconic celebrity do you look-up to?
Justin Bieber and Chris Brown are the two celebrities pop up in my mind when it comes to the latest trend. They're my ultimate fashion icon. They inspired me how to be confident and feel free how you dress up yourself.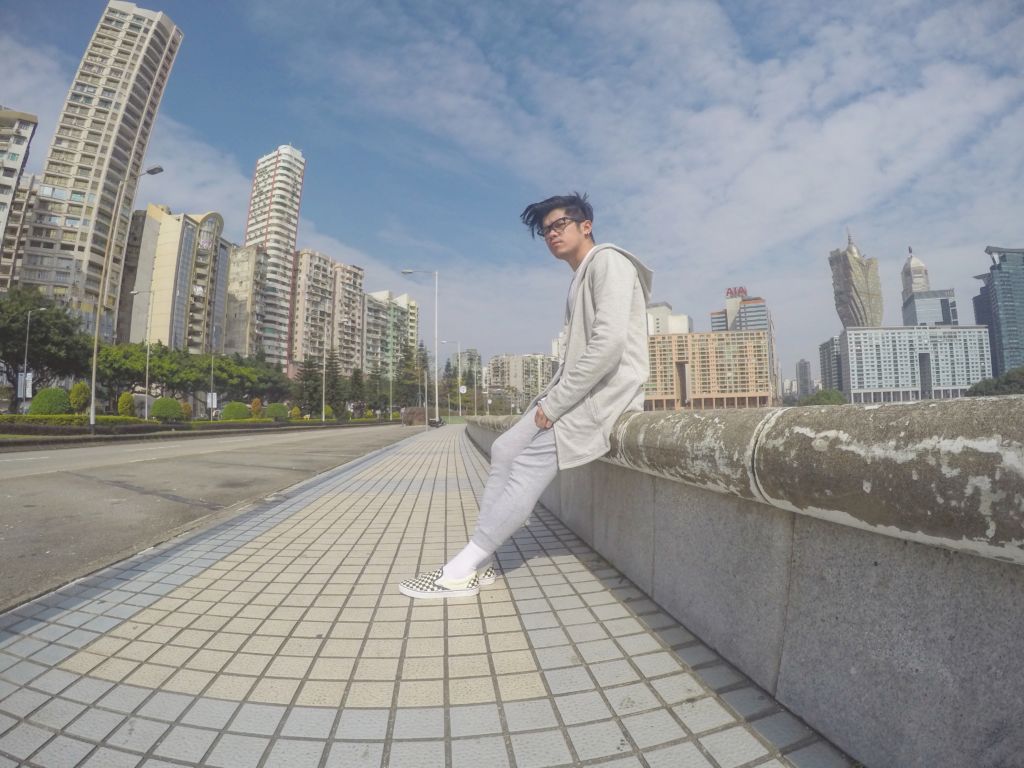 Share
Tags
Related Posts