Don't miss all the dining offers and opportunities this month in Macau! The upcoming Bene Food & Wine Mercato menu will be "Venetian Carnival" themed, while Vida Rica Bar presents a fun and tasty week dedicated to hotdogs. Lai Heen has a unique Chinese New Year menu until February 12, Fook Lam Moon brings us the first "Manchu Han Imperial Feast" in Macau! Taipa Village is in the mood for love, with special menus crafted for Valentine's night only, at António and Tapas de Portugal. Our vegetarian friends are not left out either with the 7th Vegetarian Festival taking place next 16 and 17. February is a month of celebration so why not eat your way through Macau!
(See featured image above)
Bene Food & Wine Mercato will treat diners to the wonders of the Venetian Carnival. The much-anticipated Venetian Carnival held every February is known for its intricate masks and annual masquerade festival. To celebrate, Bene Food & Wine Mercato has curated an authentic Venetian-themed menu with a particular emphasis on the region's acclaimed seafood and cheese dishes on February 15 and 16, 2019.
Designed by Chef Luca Pecorari, Bene's Executive Sous Chef, the menu aims to amaze diners with seafood-rich dishes such as moeche—deep fried soft shell crab with fresh pickled vegetable salsa, zuppa di pesce alla cipriani—seafood chowder with cod, shrimps and saffron, vongole al vino—sautéed fresh clams with white wine and garlic, and sarde in saor—fried Italian sardine marinated with vinegar, onion, sultana and pine seeds. Other must-try specialties are costole di manzo e funghi trifolati—slow cooked prime beef ribs and fegato di vitello alla Veneziana—Venetian style pan fried veal liver with onion confit. Iconic desserts including chiacchiere e struffoli—classic Venetian carnival sweet fritters, as well as their signature tiramisu to end the feast!
When: Friday and Saturday, 6:00pm–11:00pm, February 15 and 16, 2019
Where: Bene, Level 1, Sheraton Grand Macao Hotel, Cotai Central, Estrada do Istmo. s/n, Cotai
How much: MOP $488 per adult and MOP $200 per child (aged 6–12 years)
Prices include entry ticket, unlimited food, wine and drinks. Retail items will be charged accordingly.
For bookings, click here. For further information, call +853 8113 1200, email [email protected] or click here.

"Time Out! Top Dogs in Town" is an event inspired by classic flavor pairings from around the world. The hotdogs are influenced by flavors from the east to the west. Hafudog, a gourmet fusion hotdog outfit, stands proud behind their use of high quality ingredients and strong culinary standards. Their humble hotdogs with a fusion twist are sure to impress!
When: 6:00pm–11:30pm, February 27–March 5, 2019
Where: Vida Rica Bar, Mandarin Oriental, Macau, 945 Avenida Dr. Sun Yat Sen, NAPE, Macau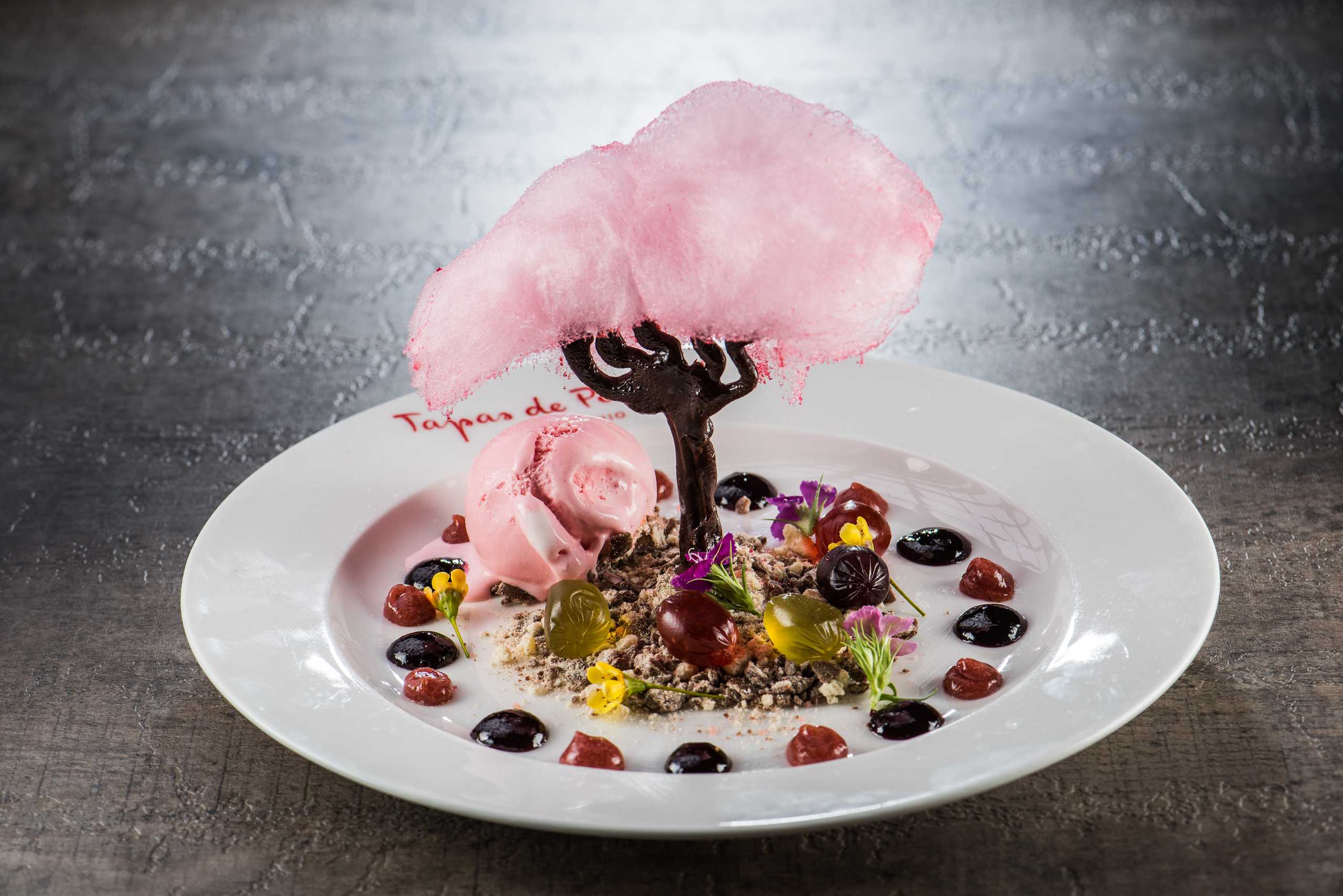 Valentine's Day is coming up, so why not invite your other half for a romantic Portuguese night at Old Taipa Village? António and Tapas de Portugal have crafted delightful menus for this special occasion that includes exclusive dishes, celebratory cake and cocktails!
António's menu will include chicken ballotine, potato and parma ham tart, sous-vide codfish, chorizo and basil broth, white bean puree and fennel, "passionate" goat cheese and raspberries and a red velvet cake.  On this day dedicated to love, Tapas de Portugal presents an exquisite list of dishes, including creamy baby tomato soup, beef carpaccio with lime and lemon jelly, barbecued jumbo prawns with seafood paella, among others.
When: Thursday, February 14, 2019
Where: António, 7 Rua dos Clérigos, Taipa Village
Tapas de Portugal, 9 Rua dos Clérigos, Taipa Village
How much: António Valentine's Menu – MOP $1,314 for two people (6 courses); MOP $520 per person (5 courses)
Tapas de Portugal Valentine's Menu – MOP $988 for two (5 courses)
For more information, check Taipa Village's Facebook page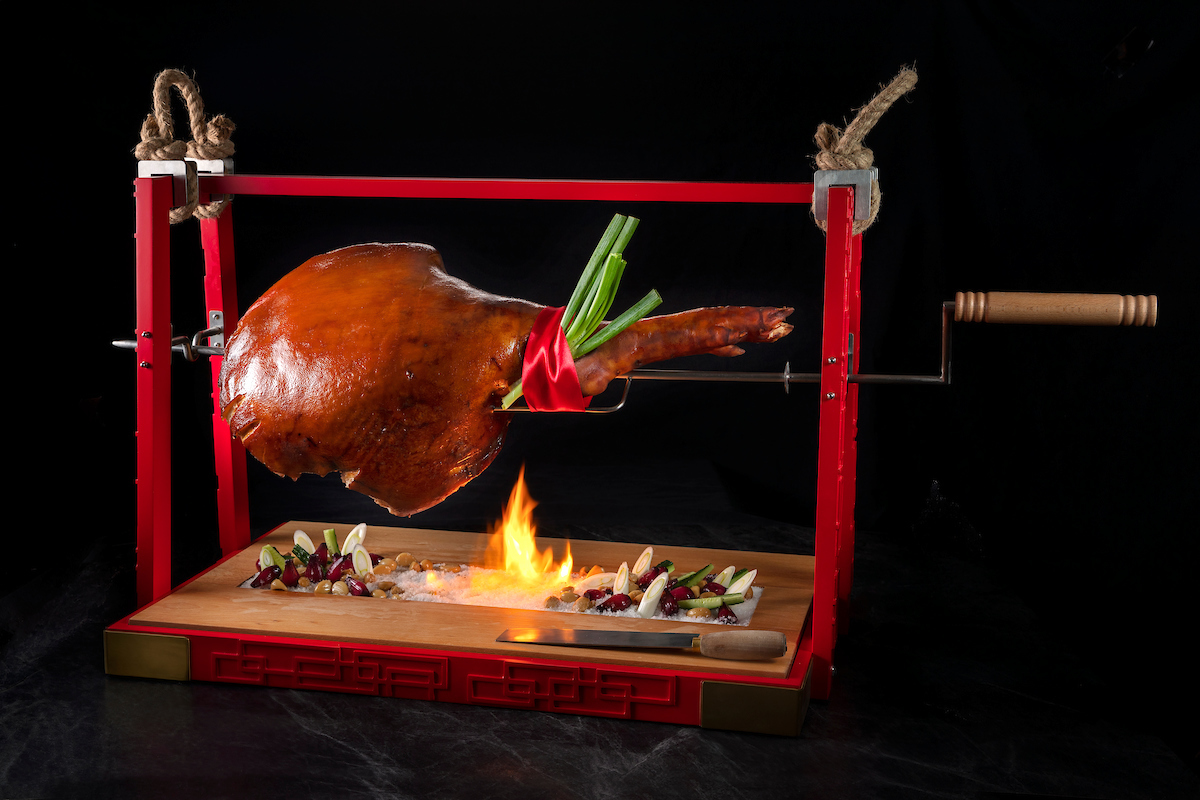 MACAU'S FIRST MANCHU HAN IMPERIAL FEAST AT FOOK LAM MOON
Galaxy's Fook Lam Moon restaurant now has Macau's first Manchu Han Imperial Feast—a dining experience worthy of an emperor! The first Imperial Feast took place at Qing Emperor Kangxi's 66th birthday. It encapsulates over 5,000 years of Chinese history, drawing from culinary traditions of different ethnic groups, especially those of the Manchu and Han people. This illustrious feast introduces the essence of the Manchu Han Imperial Feast through 15 exquisite dishes selected from the two most important banquets—Longmen Banquet and Luming Banquet—and reinterpreted into a modern set menu fit for gourmands. Galaxy Macau chefs use the region's most precious ingredients and replaces original culinary components with modern and eco-friendly substitutes as needed.
Notable ingredients include water turtle leg, Yoshihama abalone, deluxe fish maw, French quail, sea cucumber, giant grouper fish maw and wild goose. Highlights include marinated goose with white asparagus, black truffle, lobster and assorted mushrooms, a dish presented like a poetic picture bringing blessings and success; braised water turtle leg with French quail, conpoy and pigeon egg, featuring a leg of a giant turtle weighing over 25 kilograms; and Manchurian roasted pork leg, sensationally served by two chefs carrying the pork leg on their shoulders, as music plays in the background.
When: February, 2019–onwards
Where: Fook Lam Moon, Galaxy Macau, Estrada da Baía de Nossa Senhora da Esperança, Galaxy Macau, Cotai
For more information, click here.
14 days advanced booking is required. To reserve a table, call +853 8883 2221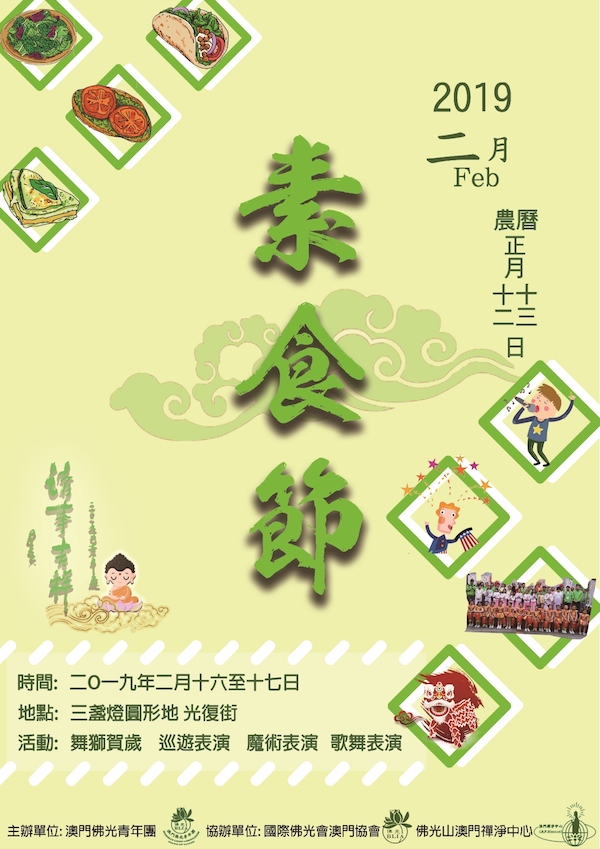 The 7th Vegetarian Festival—coinciding with the city's Lantern Festival—will be held at Rotunda de Carlos da Maia and Rua da Restauração. The two-day event presented by Buddha's Light Association Youth of Macau, includes stalls with vegetarian food, lion dances, parades, magic shows and dance performances. It aims to promote the concept of vegetarianism and Buddhism—inspired by the theory of Humanistic Buddhism advocated by Venerable Master Hsing Yun.
When: 2:00pm—9:00pm, February 16, 2019
12:00pm—8:00pm, February 17, 2019
Where: Rotunda de Carlos da Maia and Rua da Restauração, Three Lamps District, Macau
How much: Free admission
For more details, check their website or call +853 2852 7693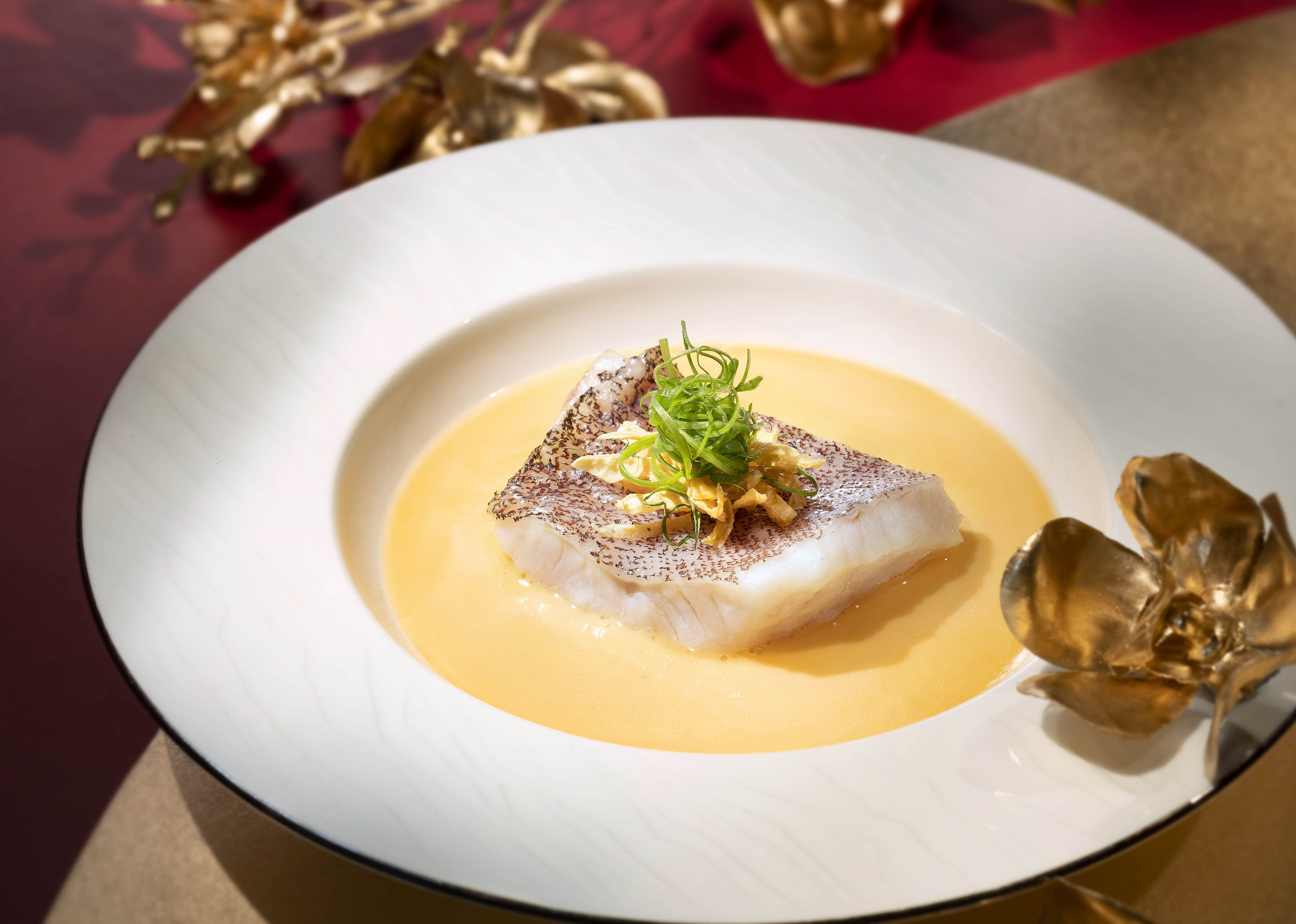 Celebrate the Year of the Pig at Michelin-starred Chinese restaurant, Lai Heen! Its chefs are bringing every guest a lucky Lunar New Year with some piping hot prosperity! A series of gourmet, limited-time-only lunch and dinner menus will be available during this period. The menus will highlight seasonal ingredients and meticulous preparation techniques. Sommelier-selected Italian wine pairings are also available.
The lunch menu includes luxurious steamed crabmeat dumpling with egg white and salmon roe, steamed pork tongue dumpling with hairy mousse, and deep-fried Iberico pork dumpling with shrimp and egg yolk. Chinese New Year wouldn't be the same without some savory soups like the double-boiled bamboo pith soup with conpoy (dried scallop) and Shiitake mushroom. There's more in the lunch menu and it's definitely going to leave you satisfied!
When: Lunch menu: February 4—10, 2019
Dinner menu: February 4—12, 2019
Where: Lai Heen, 51F, The Ritz-Carlton Macau, Galaxy Macau, Estrada da Baía de Nossa Senhora da Esperança, Cotai
How much: Lunch menu — MOP $688 per person (add $128 to enjoy a glass of Italian white and red wine)
Dinner menu — MOP $2,388 per person (includes a glass of sommelier-selected red wine)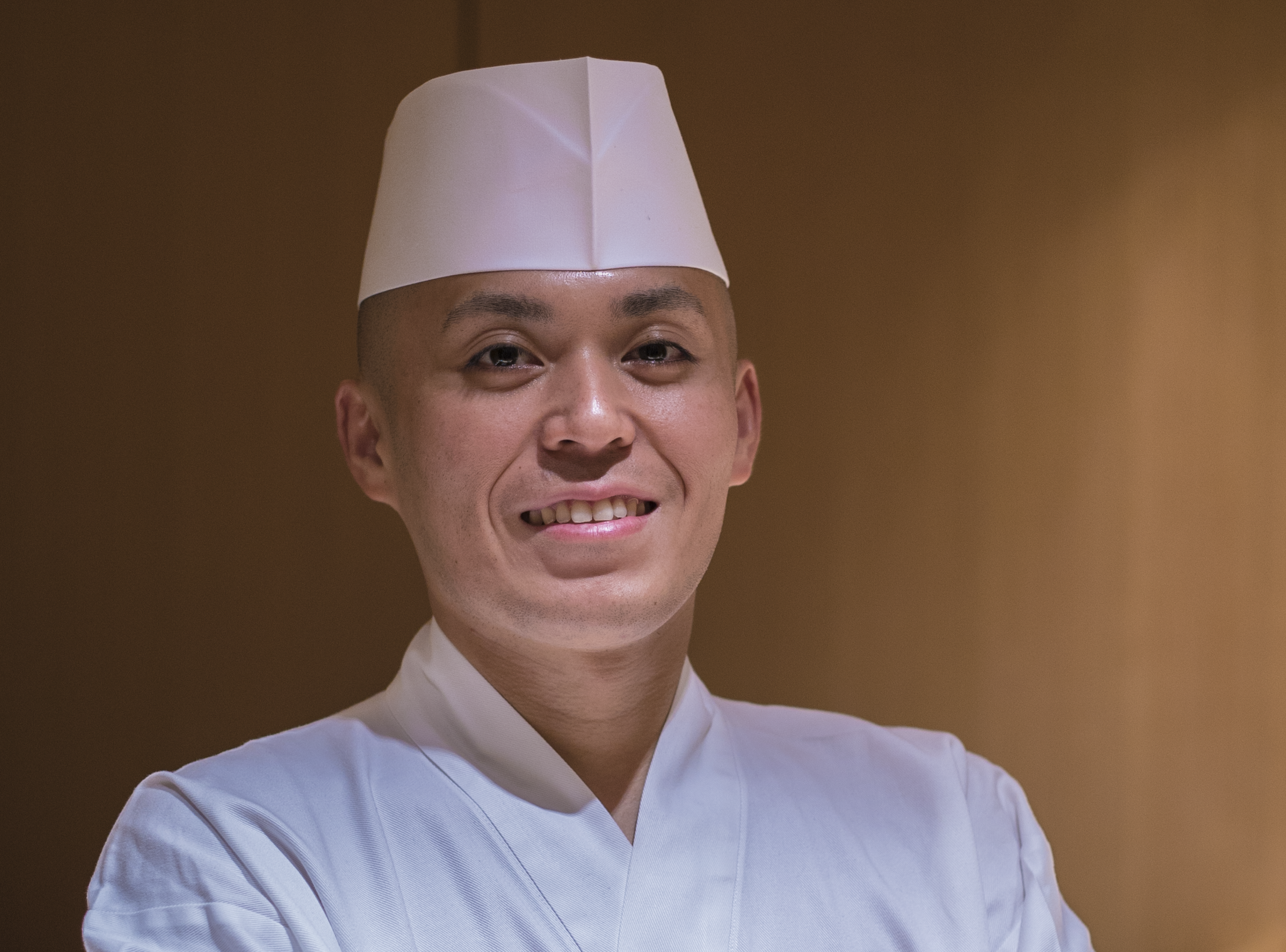 For nine consecutive years, Sushi Saito has received three Michelin stars from the Michelin Guide Tokyo and in 2018, was ranked #27 on the Asia's 50 Best Restaurants list! The chefs at Sushi Saito go to extraordinary lengths to source the best ingredients to create sushi that balances texture, temperature and flavor. Sous Chef Shunji Hashiba, of Sushi Saito will be stationed at Sushi Mizumi at Wynn Palace, where he will present a variety of expertly sliced sashimi and Edo style hand-held sushi for guests to savor.
When: Saturday and Sunday, February 23 and 24, 2019
Where: Sushi Mizumi, Wynn Palace, Av. da Nave Desportiva, Macau
For more information, visit Wynn Palace's website or call +853 8889 8889
Share
Tags
Related Posts