Macau might be notable for glittering casinos but it proudly holds 25 of the coveted Michelin stars this year, with a diverse and exceptional dining scene. It's understandable how competitive and challenging the culinary arena is in the small SAR— to uphold a ranking demands gripping precision and perfection.
A hidden gem in the truest sense, 8½ Otto e Mezzo BOMBANA has long been a dining retreat for locals and city-weary guests in need of an extraordinary taste of Italian classics. For three years in a row, the prominent restaurant at Galaxy Macau has been bestowed a one-starred Michelin Restaurant with great aplomb and real gourmands can attest to the dining star. While it comes as no surprise especially when you refer to Chef Umberto Bombana at the helm of the prestigious brand, it's quite interesting to break down the recipe for success and how the well-loved Italian fare battled it out in the Chinese culinary court.
Chef Bombana is known as the Best Italian Chef in Asia and also "Worldwide Ambassador of the White Truffle" by the Piedmontese Regional Enoteca Cavour and it seems to collect stars come naturally for the brilliant chef and entrepreneur. An abundance of style and substance rooted deep from traditional methods while also acknowledging the permutation of palates, Chef Bombana synthesizes the right balance of new and old with his masterpiece menu in Macau.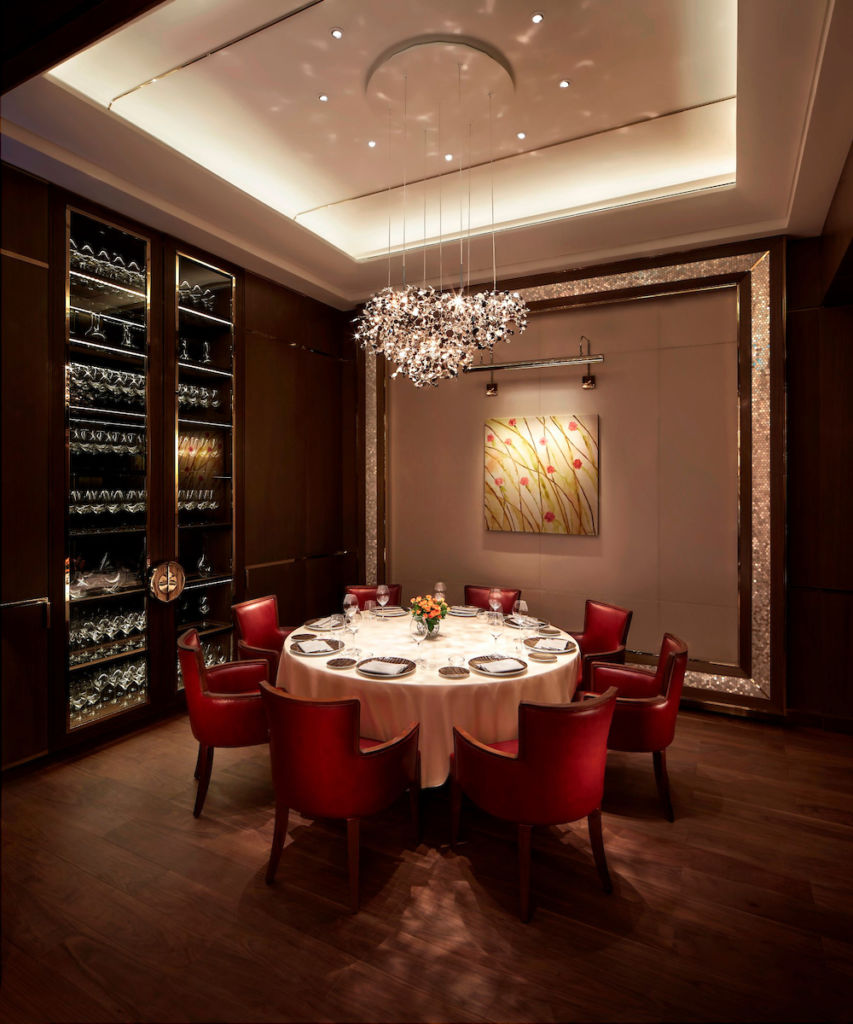 The Atmosphere
It seems just a few years ago in June 2015 when Chef Bombana opened the doors of  8 ½ Otto e Mezzo BOMBANA at the stunning location of Galaxy Macau. And we're not going lie and say it's an ordinary Italian hang-out spot because everything at this location is steeped in something special that makes you want to be at your best. Art deco interiors, luxurious carpets, light oak accents and dark wood furniture mixed with urban metal and an eye-catching chandelier to make first impressions count and every experience memorable. Every detail of the restaurant has been designed to evoke elegance, romance, intimacy, and appreciation. It still, however, ensures the much-loved Italian charm and nostalgia associated with the serving—refined Italian cuisine with the finest seasonal ingredients sourced from around the world.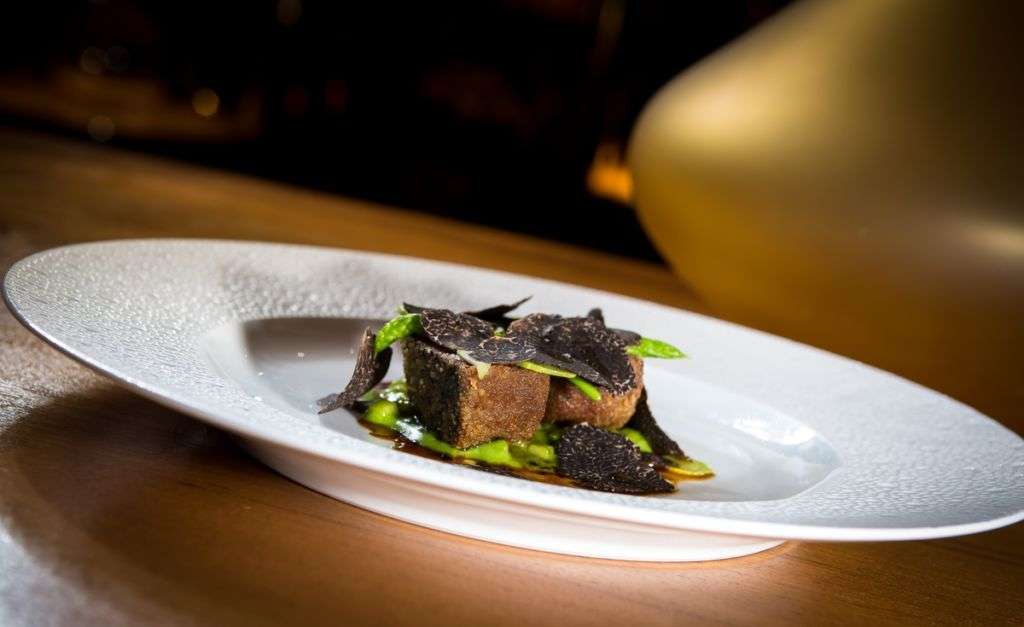 The Menu
Small plates of super-rich and captivating flavors that will leave you wanting for more. 8½ Otto e Mezzo BOMBANA caters to all kinds of guests with a degustation, lunch or a la carte menu that simply seduces the taste buds. The homemade Tagliolini with butter, parmesan, and Alba white truffle takes the spotlight but every dish shines on its own. The Scampi Carpaccio and Hokkaido King Crab with fennel emulsion, Amalfi lemon and River Beluga Caviar perched on it is a delightful starter that's refreshing and delicious. Meat lovers can find fulfillment in the M9 Sirloin & Short Rib with charred artichokes, red wine, and plum sauce or the Aveyron Lamb with eggplant roll, bell pepper, and natural jus. An array of dreamy dessert selection showcasing the vibrant taste of Italy puts a perfect finish to a magical meal. Sicilian Pistachio and Chocolate or Limoncello Soufflé, nothing beats a decadent dessert. An Italian gastronomy is never complete without a wine pairing. It's essential to the delicacy of every dish and 8½ Otto e Mezzo BOMBANA boasts a wide range of wine to choose from.
A chic ambiance yet not overbearingly so making sure you feel comfortable, the eponymous Italian restaurant certainly hits all the right notes. And, if we were to summarize a dining experience in one word—it would be Bellissimo!
---
8½ Otto e Mezzo BOMBANA 1031, 1F, Galaxy Macau , Estrada da Bai de Senhora de Esperanca, Cotai,+853 8886 2169, www.galaxymacau.com
Share
Tags
Related Posts