The area we now call Tap Seac Square resulted from land reclamation that happened back in 1905. Today, Tap Seac Square is one of the most important landmarks in the city, and, with its 13,000 m² area, it is the largest square in Macau so far. Prior to the land reclamation, the space was occupied by a swamp surrounded by three large rocks which were also destroyed during the construction. The name, Tap Seac, which translates to stacked or piled rocks may come from  the configuration of the rocks, as can be seen in George Chinnery's painting below.
After that, during the 1920s, several neoclassical buildings started being built as well as the football field.
In 2007, the field gave way to what is now the square, designed by architects Carlos Marreiros and José Maneiras and civil engineer Chui Sai Peng. It is surrounded by important historic buildings such as the Cultural Affairs Bureau, Macao Central Library, Archives of Macao, Tap Seac Gallery, Tap Seac Health Centre, this last one also designed by Carlos Marreiros, a contemporary interpretation of Macau neoclassical buildings featuring wavy glass suggestive of windblown cheongsams (Chinese traditional female dress) as well as the Glass House, another building designed by the same architect.
One of the intentions of the construction of the Tap Seac Square was to move the center of Macau a little away from the Senado Square to this new place. These days the square has become a popular place for holding grand events due to its size and events such as the Lunar New Year Fair and Tap Seac Art Fair are held here and attract a huge crowd.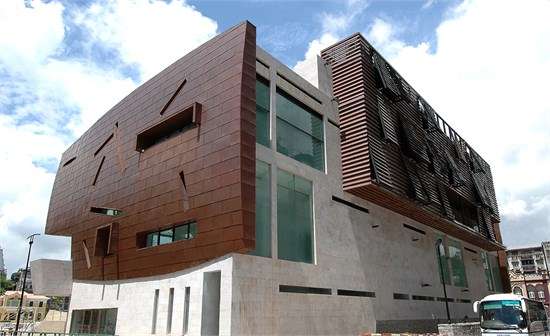 Marreiros was born in Macau in 1957. He studied in Macau, Portugal, Western Germany, and Sweden, having returned to his homeland in 1983 where he founded his own studio. He is an architect but also an artist, a poet and a cultural conservationist. Carlos Marreiros always had an active role in the local society, having participated since a young age in several public positions and representing several different areas.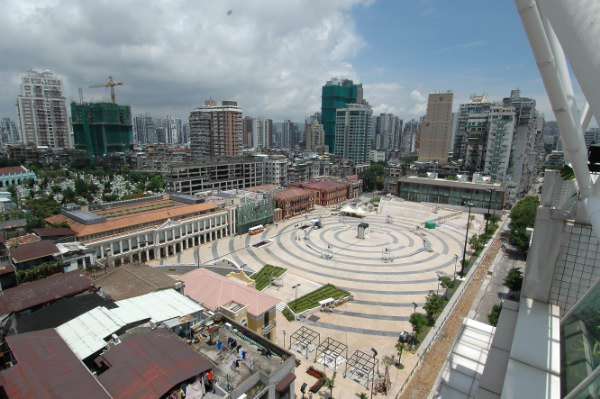 He founded and was a Director of a Cultural Magazine "RC-Revista de Cultura", was President of the Cultural Institute, of Macau Architects Association just to name a few. He was a teacher at the State University of Shanghai, University of Hong Kong, and the University of Macau, a speaker and guest teacher at Lisbon Technical University, California University, Milan University and in many others in Asia, Europe and America.
As an architect, he designed and built approximately 200 projects, many of those iconic ones in Macau, Hong Kong, China, Portugal and Australia and he was responsible for the design of Macau Pavillion at Shanghai World Expo 2010 which was inspired by the traditional rabbit lanterns, popular during the mid-autumn festival.
Also read: Carlos Marreiros and Art to Elevate the Spirit
Tap Seac Square Av. Do Consolheiro Ferreira De Almeida
---
For any inquiries about interior design or fit-out works, don't hesitate to contact Rui Barbosa:
KPM Project Management Ltd. 14-02 Si Toi Commercial Bldg, 619 Av da Praia Grande, Macau, +853 6675 2499, [email protected]
*All views expressed are the author's alone
Tags
Related Posts