Coco Chanel said "the best things in life are free. The second best things are very, very expensive". Macau has one of the highest GDP's per capita in the entire world, but that doesn't mean you can't afford to visit and explore the city without spending half your salary. There are many affordable things to see, do and eat around town!
Although Macau is known as "Asia's mini Las Vegas", it doesn't mean that it's a place just for gamblers to come and try their luck. This former Portuguese territory is actually full of free of charge attractions where families, couples, locals, friends or just yourself can appreciate the exotic fusion of the Portuguese and Chinese cultures. Read here to know our bucket list of things to do if you're on a low budget.
explore a luxurious lifestyle for a day
(See featured image above)
You can explore the interiors of a lot of casinos and hotels such as The Venetian Macao, City Of Dreams, Studio City or The St. Regis Macao, and many more located in Cotai Strip. One of the best parts if that you don't even have to worry about transportation because these large-scale properties offer free shuttle services to and from ferry terminals, airport, border crossings and the city centre!
Also read: The Heart of Macau Entertainment: A-Z of Cotai Strip
If you're a fan of modern architecture, it's paramount that you visit the exterior and interiors of world-renowned architect Zaha Hadid, Morpheus Hotel. Staying there is a bit pricey, but hey, a tour of the property and checking out its shops and artworks is still free! Venetian Macao is a classic when it comes to luxury; very similar to the first one–built in Las Vegas–it even features a reproduction of Venice's water channel that include Italian-like gondolas you can ride in! Singers and entertainers frequently do shows throughout the shopping mall area. Its lobby is decorated with a beautiful and majestic golden fountain. On the other hand, Wynn Palace offers free cable car rides, which allows for cool panoramic views of Cotai from above. It fits several people and it's air-conditioned. Both Wynn Macau and Wynn Palace put up wonderful shows of water, lights and music at their big exterior fountains and that allows for cool photos and videos.
The Venetian Macao Estrada da Baía de Nossa Senhora da Esperança, Cotai
Morpheus Hotel Estr. do Istmo, Macau
Wynn Palace Av. da Nave Desportiva, Macau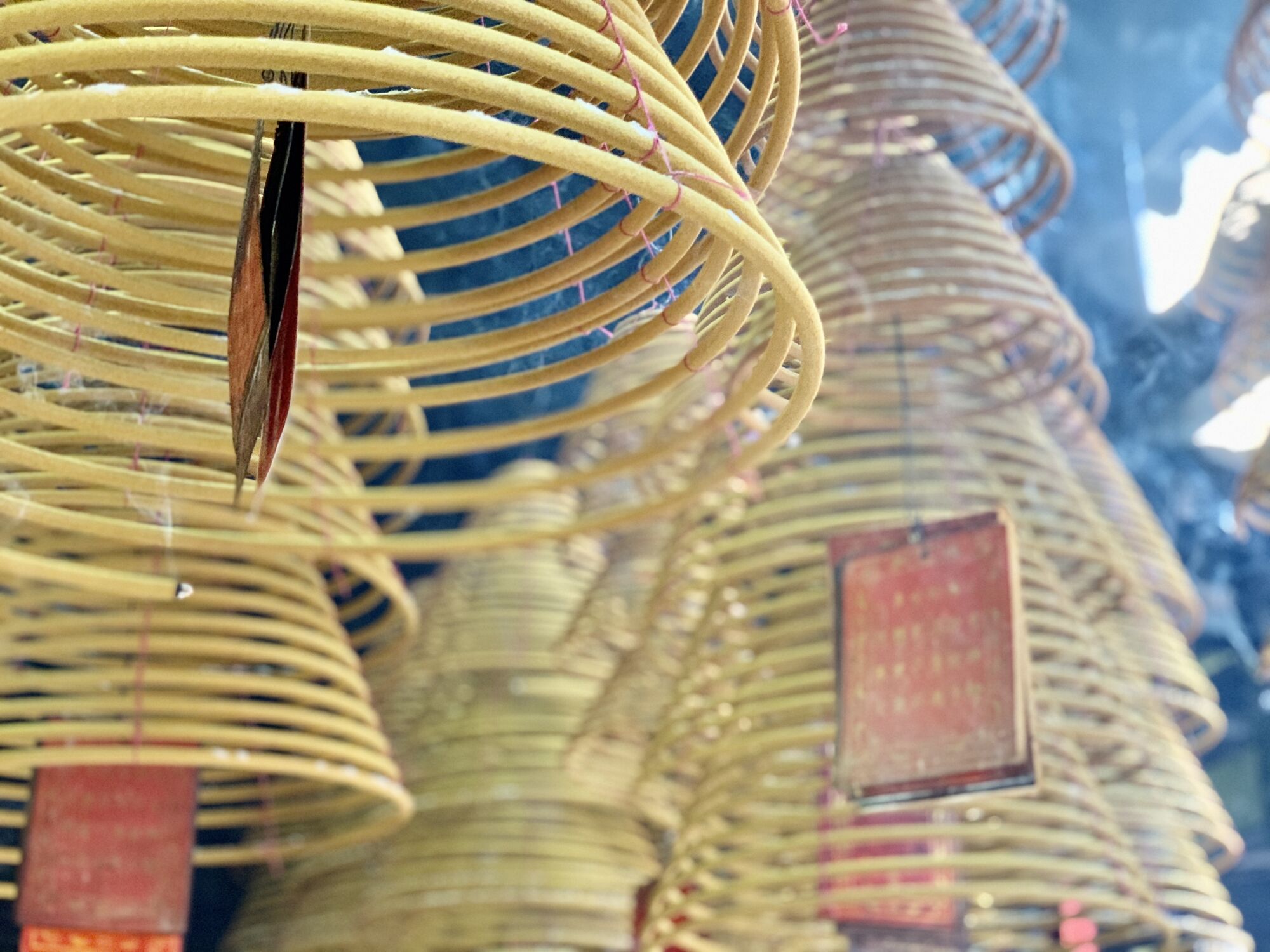 Take a tour Through Macau's Coolest Churches & Temples
There are many churches and temples spread around Macau that are all free to visit and some are amongst the most popular attractions in the city. These include St. Dominic's Church located near Senado Square, Chapel of Our Lady of Penha. Other iconic churches include the Macau Cathedral (also close to Senado), St. Lawrence Church and St. Augustine Church.
Also read: Explore Heritage and Architecture in São Lourenço
The most popular temple is the A-Má Temple, in Barra. There are, in fact, an array of religious sites worth visiting, even if you're not into religion. We also recommend visiting Kun Iam Temple: besides being set in a huge site with several different details to pay attention to, it's history is related to the Second World War. Curious? Well, head here and find more!
Also read: Kun Iam Temple: A Tale of Love and War
Also read: A-Ma Temple: Where it All Began
At the temples, you can even try your luck with the golden basin found inside. Locals believe it can bring you good fortune and blessings if you are able to create a unique sound and ripples on the water or make the water jump/dance when rubbing both of your hands against its handles.
A-Má Temple Barra Square, Macau
Kun Iam Temple 2 Avenida do Coronel Mesquita, Macau
St. Dominic's Church St. Dominic's Square, Macau
Chapel of Our Lady of Penha Hilltop of Penha Hill, Macau
Macau Cathedral 1 Largo da Sé, Macau
St. Lawrence Church Rua de São Lourenço, Macau
St. Augustine Church Largo de Santo Agostinho, Macau
Be surrounded by nature
You can head down to Guia Fortress and visit its chapel and lighthouse. If you go in through the Flora Garden Gate (Avenida Sidónio Pais), you will find a cable car, which will help to go up, besides offering you a panoramic view over the hill. Cable car ticket prices are not that expensive: MOP $2 for one way, MOP $3 for return, so we'd say it's quite affordable.
Also read: Guia Hill: An Urban UNESCO Heritage Spot & Hiking Haven
Or maybe you plan a picnic out with friends? Take your favorite snacks and set up an outing at Hac-Sá beach or head to Coloane's reservoir for some walking and sightseeing. Hiking around Coloane can be enjoyable as well, and we recommend experiencing the Long Chao Kok trail, an amazing route connecting both island's beaches. If you're looking for an urban escapade–even with little kids or babies on strollers–choose Taipa Hill, with easy accesses and routes for all kinds of people and ages.
Also read: Guide to Coloane's Hiking Trails
Also read: Must Visit Gardens in Macau
You can also visit some Macau gardens, parks and squares for free. We like Lou Lim Iok Garden–found northeast of Tap Seac Square–where you can find a lot of people walking their dogs or doing tai chi. If you love doing yoga outdoors, Nam Van Lake would be a perfect place to do some yoga poses and stretches while you enjoy the scenery. Just take your own yoga mat and camera!
Also read: Lou Lim Ieoc: The Garden With a Troubled History
Also read: A Breath of Fresh Air at Flower City Garden and Taipa Central Park
Hac Sá Beach Estrada de Hac Sá, Coloane
Hac Sá Reservoir Park 1918 Estrada de Hac Sa, Coloane
Guia Hill Rampa Da Guia, Macau
Taipa Hill Estrada de Sete Tanques, Taipa
Lou Lim Ioc Garden 10 Estrada de Adolfo Loureiro, Macau
Sun Yat Sen Park Avenida Comendador Ho Yin, Macau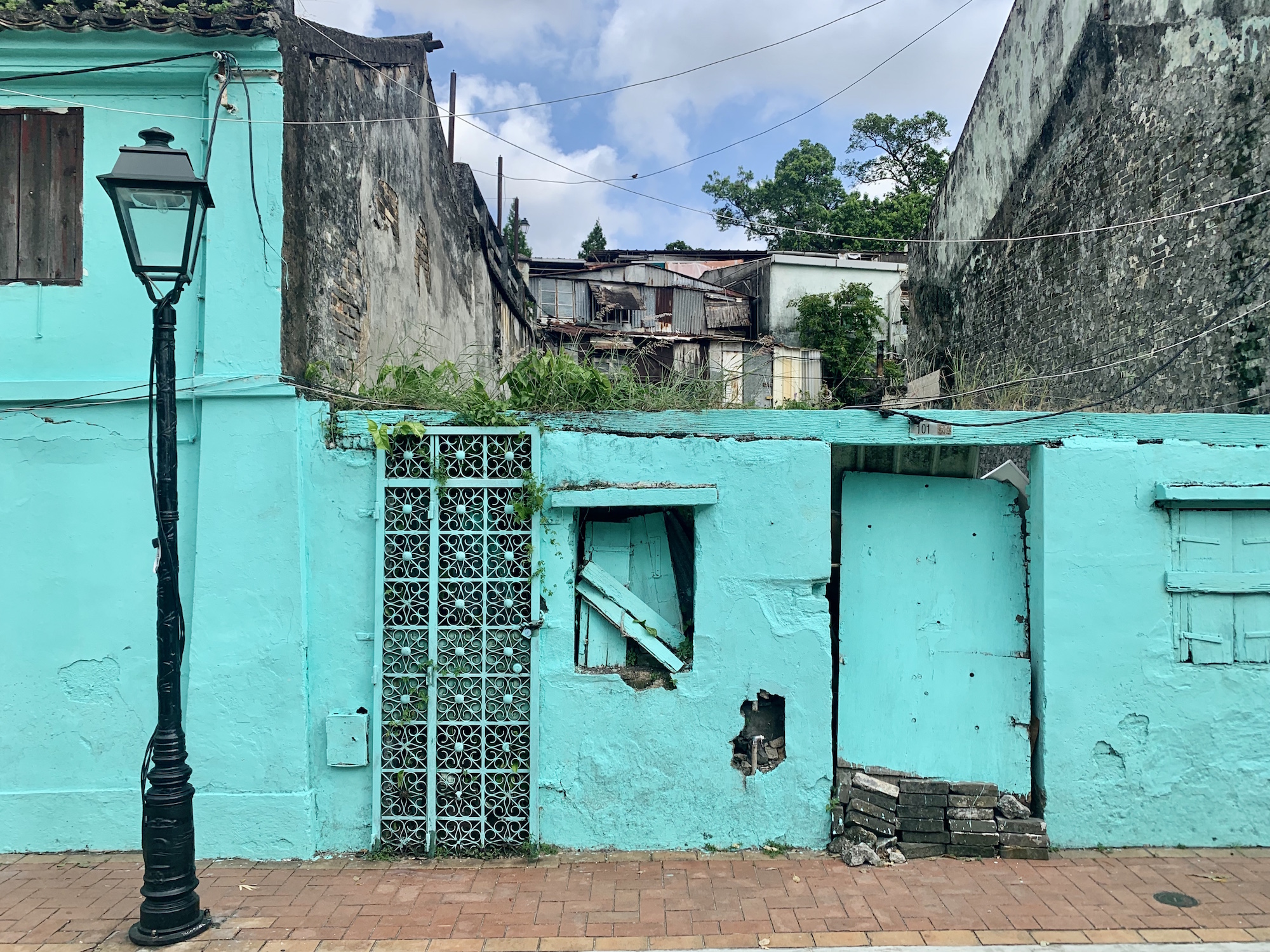 Become a Sightseeing & Restaurants Instagram Master
Sure, you might have to order a drink or something to eat, but you'll have to gain some energy soon anyways! Macau is as Instagrammable as any other city and if you have a falcon eye for photography, you will not want to miss all there's on offer to shoot for free. From out of the ordinary buildings to colorful walls and tiny houses, beat your friends' social media game with some tips of ours.
Also read: Instagram-Worthy Spots in Macau You Have to Visit
Also read: Most Instagrammable Buildings in Macau
Cha Bei, in Galaxy Macau, or Vong Kei–in Taipa Village–are two beautiful restaurants to shoot both on the outside and the inside. You'll have to order something, but it won't be hard to do so, as these two have amazing choices when it comes to food and there are more affordable items at both. By the way, Taipa Village really is an essential site to visit when on the look for cool camera shots. With lots of hidden alleys and nice little houses, small buildings and other secrets, there's an array to explore. Also, don't miss some cool urban art pieces along this area but another ones in Macau.
Also read: Colorful Macau: Best Street Art Hotspots
Also read: Most Instagrammable Restaurants & Bars in Macau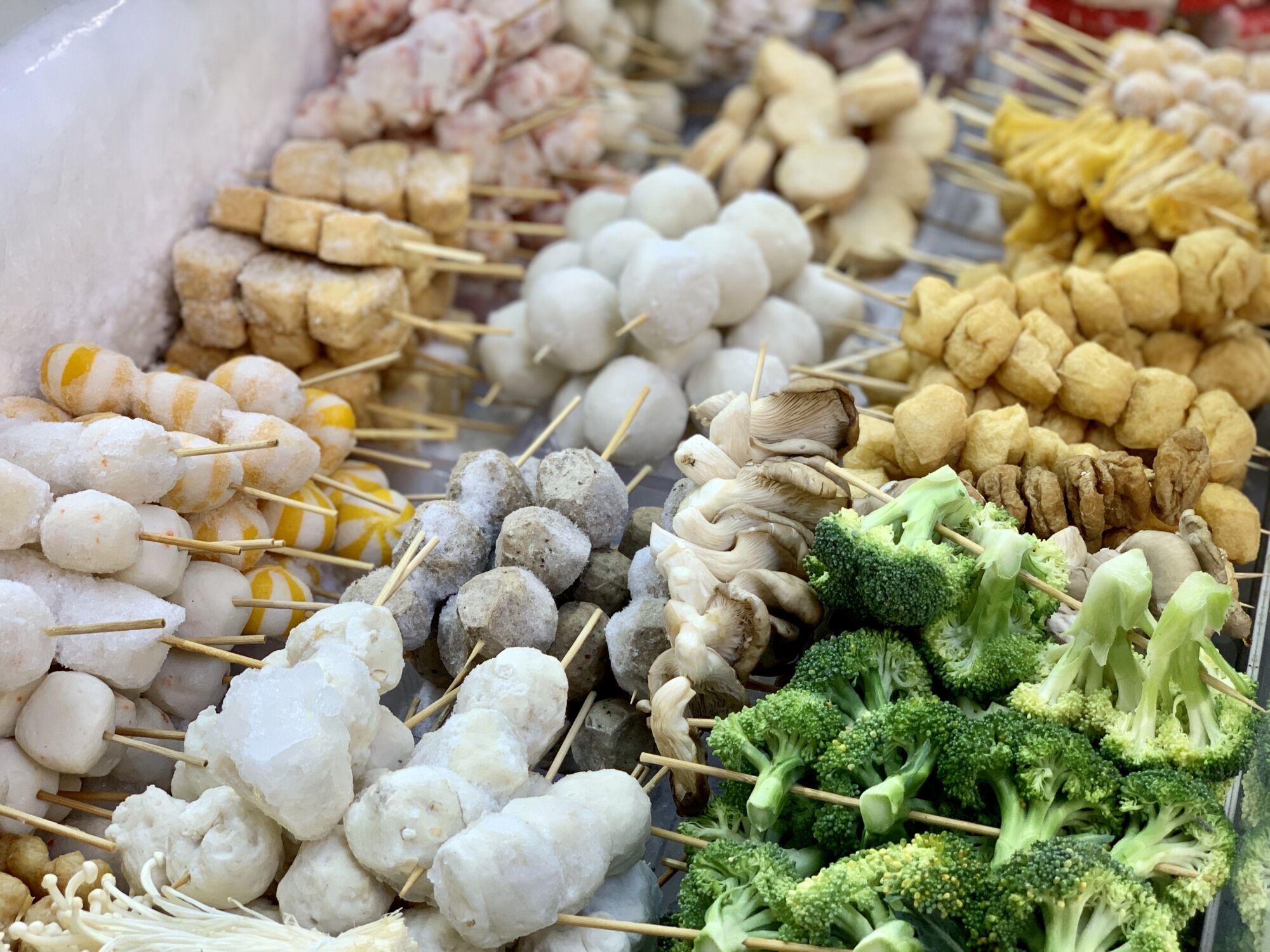 Welcome to a foodie's paradise
Any fans of street food out there? Well, Macau is a paradise when it comes to this kind of cuisines. We also love trying some super affordable full-on meals! From soup noodles to stir-fried ones, different kinds of meats and cooked foods, signature local sandwiches and more, there's an array to try at some of Macau's most famous and popular local restaurants.
Also read: 10 Must-Eat Macau Dishes
These are commonly called "cha chaa tengs" and feature a simple yet extensive menu filled with items like sandwiches, French toasts in Hong Kong and Macau-style, noodles and omelettes, rice-based dishes, among others. These usually costs between MOP $25 (for a sandwich) and MOP $60 (for a hot bowl of wonton noodles or a rice with meat dish). They also offer free warm tea or water. Soft drinks aren't expensive either, as well as a glass of iced or hot ice lemon tea, a pretty popular drink over here.
Also read: Cha Chaan Teng: Macau's Authentic Coffee Shops
Also read: Macau's Best Wonton Noodles for Under MOP $50
If you're more into roaming through local neighbourhoods and get something to eat while strolling, check out some food stalls around the Ruins of St. Paul's, Senado Square–with some famous freshly made cookies and surrounding areas. Almond cookies, egg rolls and meat jerky are some very popular snacks to have around the city, including in Rua do Cunha, Taipa Village.
Also read: Macau's Best Street Food
Also read: Macau's Best Cheap Eats
We also like the foods served at the upper floor of São Domingos Market; cheap and delicious, these make the day for anyone looking for simple yet flavoured food. Tip: try the eel pot rice or one of Macau's best milk teas. Yet another classic one has to try when visiting is Macau egg tarts. Inspired in the Portuguese sweet with the same name, here they costs between MOP $10 and MOP $20 a piece, depending on the shop you head to.
Also read: Where to Find the Best Portuguese Egg Tarts in Macau
Also read: Macau's Must Try Snacks
Also read: Street Snacks in the Red Market & Horta e Costa Area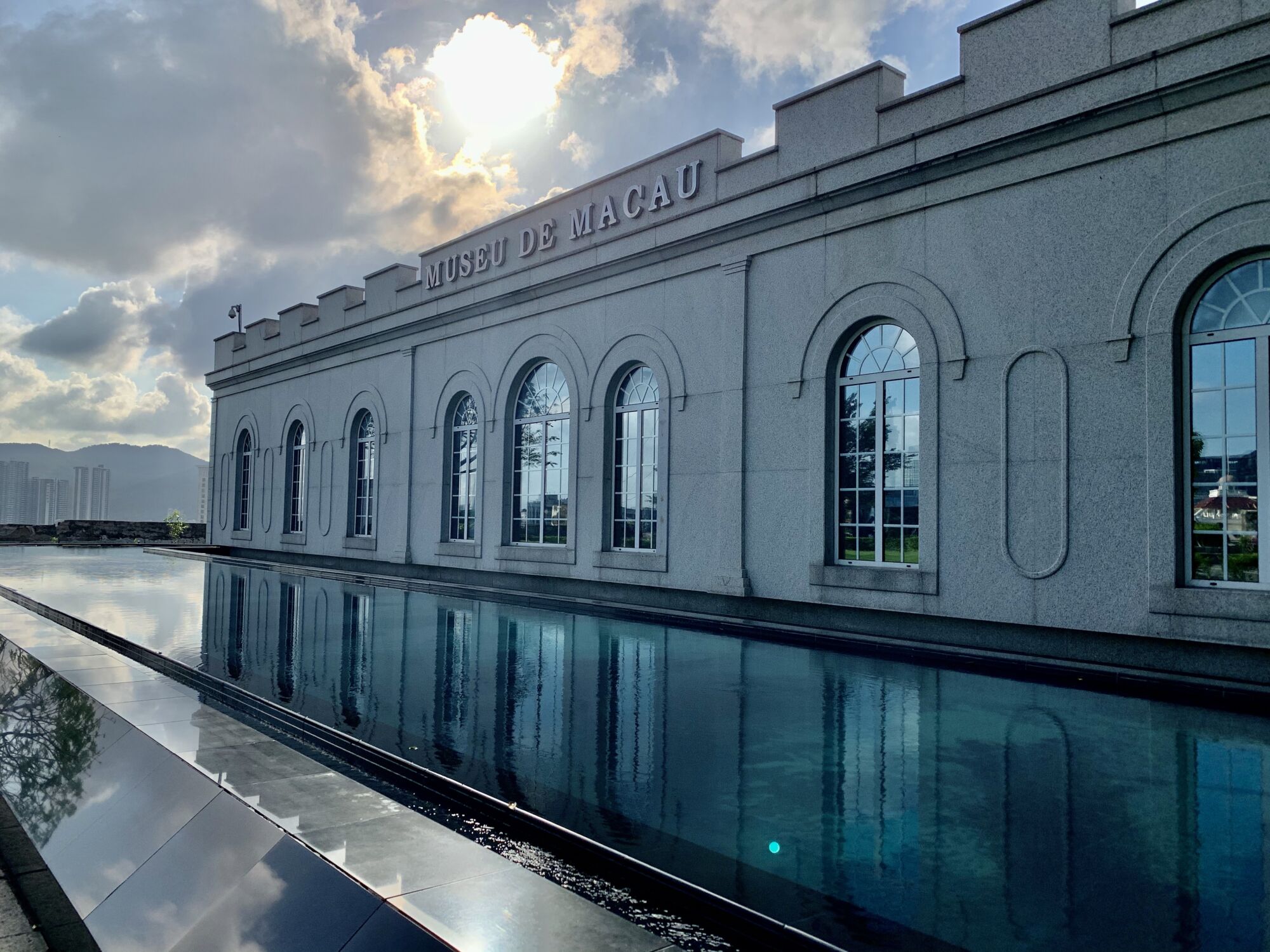 Culture Score: Visit some of Macau's Coolest Museums
Visiting museums in some cities can be an expensive activity, but that's not the case in Macau. Besides a bunch of free admission venues, the remaining cool ones have a residual fee, always less than MOP $30 per person. FYI, free museums include the Macao Museum of Art–with frequent exhibitions featuring world artworks and artists–the Museum of Taipa and Coloane History, the Taipa Houses-Museum and more.
Also read: The Best Free Museums in Macau
Also read: 5 Original Museums in Macau
Also read: 5 Things to Do at Macau Giant Panda Pavilion & Seac Pai Van Park
Two other interesting museums are the Tak Seng On Pawnshop, in the city centre, and the Communications Museum, where you'll know about the history of post office and telephone system in Macau. Their photography and old documents archives are amazing!
Also read: 5 Museums in Macau the Whole Family Can Enjoy
When looking for museums with affordable tickets, check one of the most complete and educational museums when it comes to learning on Macau's History, the Macao Museum. Visiting Macao Giant Panda Pavilion only costs MOP $10 per person with free admission for certain groups such as the elderly and children under 12 years old.
Macao Museum of Art Avenida Xian Xing Hai, NAPE, Macau, +853 8791 9814
Museum of Taipa and Coloane History Rua de Correia da Silva, Taipa Village, +853 2882 5631
Taipa Houses-Museum Avenida da Praia, Carmo, Taipa, +853 8988 4000, +853 2882 7527
Tak Seng On Pawnshop 396 Avenida Almeida Ribeiro, Macau, +853 8988 4025
Communications Museum 7 Estrada de D. Maria II, Macau, +853 2871 8063
Macao Museum 112 Praceta do Museu de Macau, Macau, +853 2835 7911
Macao Giant Panda Pavilion Avenida de Seac Pai Van, Coloane, +853 2833 7676
Have a nice afternoon by the pool
Too hot outside to be roaming around the city on a summer's day? There are several options of wonderful swimming pools around Macau to freshen up at! One of the best ones on the peninsula is the Estoril Swimming Pool, located opposite to Tap Seac Square. In Cheoc Van beach there's also a cool one, while Hac-Sá features a large, sun bathed olympic style one in front of the beach. Although not free, entry at these venues cost MOP $15 per adult and even less for kids and the elderly.
Also read: Cheoc Van Beach: Sun, Sand & Sea
Also read: 5 Best Public Pools in Macau
This article was originally written by Bel Faustino in 2016 and updated in November, 2020 by Leonor Sá Machado
Tags
Related Posts