Macau is a small but immensely interesting place with plenty of things to see and do. With the many modes of transport available, getting around Macau has never been simpler. Whether you want to explore the many UNESCO World Heritage Sites in the Peninsula or spend the day at a beach in Coloane, we've got you covered. We've put together a guide, including a few handy apps, to help you explore Macau with ease.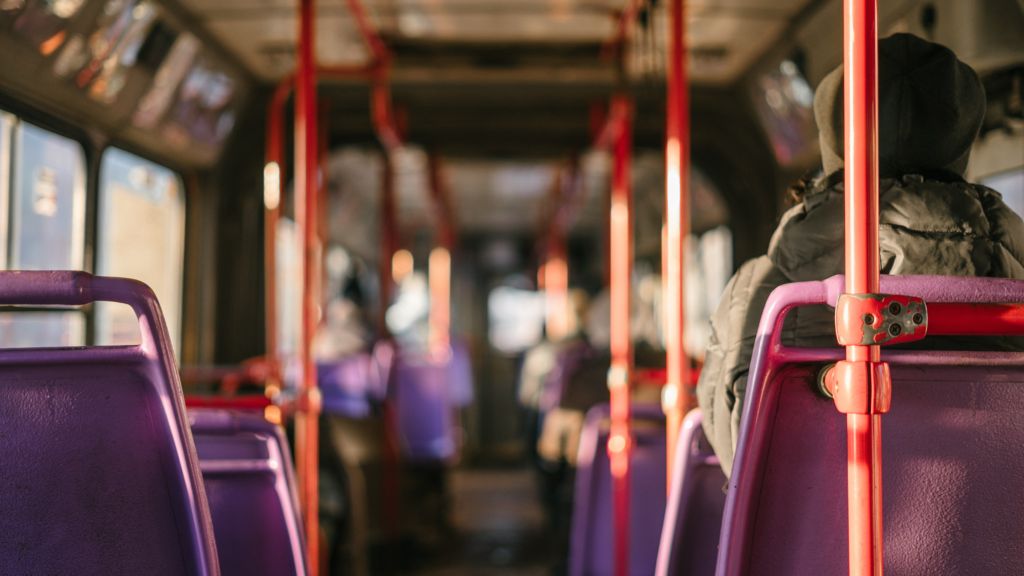 PUBLIC BUS
Macau is very well connected with regular buses stopping at Macau Peninsula, Taipa and Coloane 24 hours a day. All buses display the destination name and number at the front to help you flag down the correct bus. The standardized bus fare is MOP $6 which you can pay into the money box when entering the bus. Please note that no change will be given. Macau buses can be chaotic during peak times so a handy thing to remember is to enter the bus through the front door and exit through the back door.
For more information on public buses in Macau visit the www.dsat.gov.mo website.
Macau Pass
The Macau Pass is a contactless card which grants you discounted bus travel. You can also use it to pay for shopping in participating supermarkets including Royal and 7-Eleven. The Macau Pass is a good option if you are staying in Macau long term or intend to travel often.
The card costs MOP $130 which includes MOP $100 value and a MOP $30 refundable deposit. Using the card reduces your fare to MOP $3 per journey and MOP $4 for trips on express buses (bus numbers ending with an X). You can purchase, and top up, a card from a Royal supermarket or 7-Eleven. At the Macau Pass Service Center, you can purchase a card and also reclaim your deposit.
For more information visit the www.macaupass.com website.
Macau Pass Service Center Block A, 13th Floor, World Trade Center, 918 Damascus Road, Macau, +853 2875 2132
Useful apps
The Bus Travelling System is a fantastic local transit app which can help you save time when planning your journey. This app offers information on all routes and gives you real-time traffic conditions.
Available for free on iOS.
Moovit is a free real time journey planner which details the length of your journey and the bus arrival time. The app generates multiple suggested routes to your destination and offers live directions from your location to a suggested bus stop.
Available for free on iOS and Android.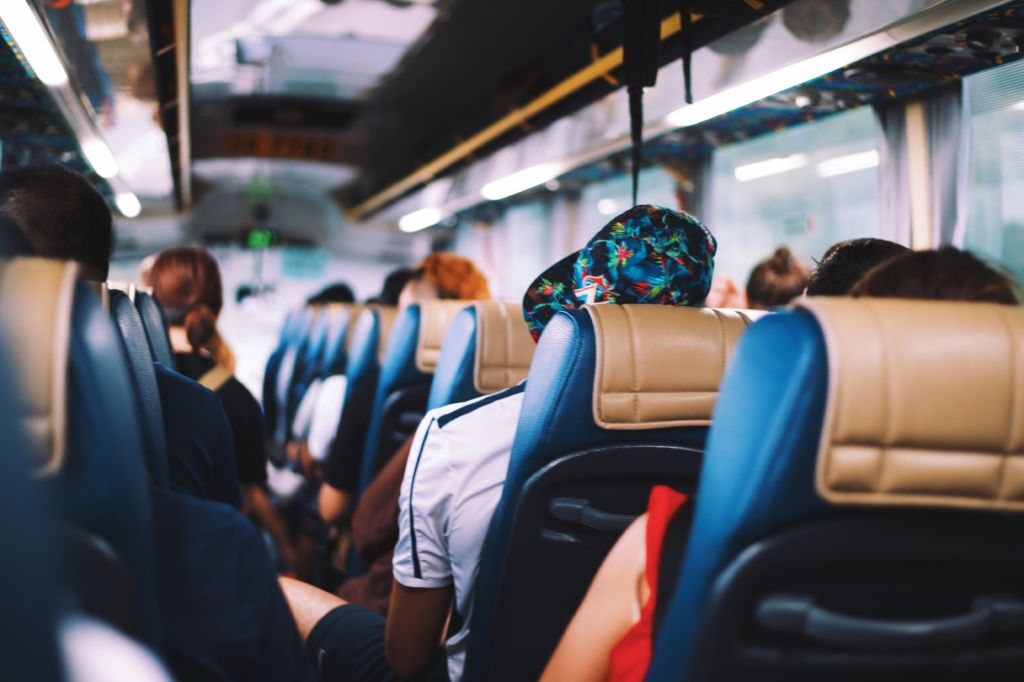 FREE HOTEL SHUTTLE BUS
If you are travelling through Macau Peninsula and Cotai then hop aboard a hotel shuttle bus. The major hotels offer a complimentary shuttle service for their customers and the public. Furthermore, the buses are air conditioned and have space for large luggage. You can catch a free bus at the entrance of the hotel, border gate to Zhuhai, Macau Ferry Terminal, Taipa Ferry Terminal and Macau International Airport.
Notable pick up areas
At all ports of entry to Macau you can find shuttle buses to take you to the Macau Peninsula city center area including the Grand Emperor Hotel and Wynn Macau buses. There are many buses to Cotai including the Venetian and Studio City and if you are going to West Macau, you can get a shuttle bus to Sofitel at Ponte 16. To go to East Macau take the Fisherman's Wharf bus.
From the city center in Macau Peninsula you can alight at Starworld which will take you to Cotai. This bus will also take you to Galaxy Macau which is a five minute walk to Taipa Village. Other central hotels with a free shuttle service include the Grand Emperor Hotel and Wynn Macau, these buses will take you to the different ports of entry.
Sofitel at Ponte 16 is at the Western side of Macau and here, you can catch the bus to the border gate and to Macau Ferry Terminal. Over on the Eastern side of Macau, you can take the Fisherman's Wharf bus to these locations also.
Galaxy Macau is the closest hotel to Taipa Village. You can take a bus from Galaxy Macau to all ports of entry, Broadway and Starworld Macau (city center).
Cotai Connection
In addition to the own branded hotel shuttle buses, you can take the Cotai Connection which ferries passengers between Galaxy Macau, Studio City, City of Dreams, Venetian Macau Sands Cotai Central, and Wynn Palace. There is also an express bus which connects Studio City, Venetian Macau and Galaxy Macau.
Click on the corresponding hotels for bus schedules:
Grand Emperor Hotel, 288 Av. Comercial de Macau, Macau 澳門商業大馬路288號
Wynn Macau, Rua Cidade de Sintra, NAPE, Macau 澳門外港填海區仙德麗街永利永利澳門
The Venetian, Estrada da Baia de Nossa Senhora da Esperanca, Cotai 路氹金光大道澳門望德聖母灣大馬路澳門威尼斯人
Studio City Macau, Estrada do Istmo, Cotai 路氹連貫公路澳門新濠影滙
Sofitel Macau at Ponte 16, Rua das Lorchas e Rua do Visconde Paço de Arcos, Macau 澳門內港巴素打爾古街澳門十六浦索菲特酒店
Fisherman's Wharf, Avenida da Amizade e Avenida Dr. Sun Yat-Sen, Macau 友谊大马路及孙逸仙大马路渔人码头
StarWorld Hotel, Avenida da Amizade, Macau 澳門友誼大馬路星際酒店
Galaxy Macau, Estrada da Baía de Nossa Senhora da Esperança, Cotai 路氹城综合渡假城澳門銀河

BIKE RENTAL
A scenic way to see Taipa and Coloane is to pedal through the islands on bike. At Travessa Das Bruxas Bike Rental you can hire a bike for as little as MOP $20 per hour. If you are travelling as a couple, hiring a tandem bike (MOP $40–50) is a sweet way to make your Macau trip even more memorable.
The Travessa Das Bruxas Bike Rental shop also sell second hand bikes and can help you out with any bike repair needs.
Contact the shop at +853 6661 9111 or visit their Facebook page.
TAXI
For those strapped for time, taking a taxi is a good option. Taxis in Macau run by meter with the initial rate of MOP $19 for the first 1.6km and an additional MOP $2 for every 240m thereafter. Most taxi drivers speak Cantonese and Mandarin so it's a good idea to have an address ready for the taxi driver.
Surcharges
If your journey is between Macau Peninsula to Coloane, or if you catch a taxi at Taipa Ferry Terminal, Macau International Airport or the University of Macau there is a surcharge of MOP $5. A journey from Taipa to Coloane incurs an additional MOP $2. There's also a surcharge of MOP $3 added for every item of luggage kept in the boot.
To reserve a taxi you can call +853 8500 0000 or +853 2828 3283.
The Macao Taxi app allows you to book a taxi straight from your phone. Simply enter your location and the destination you want to go to then press the 'call now' button. If there is a taxi available in your area you will receive a call back to confirm your location. There is a MOP $5 surcharge per journey when booking a taxi through this app.
Available for free on iOS.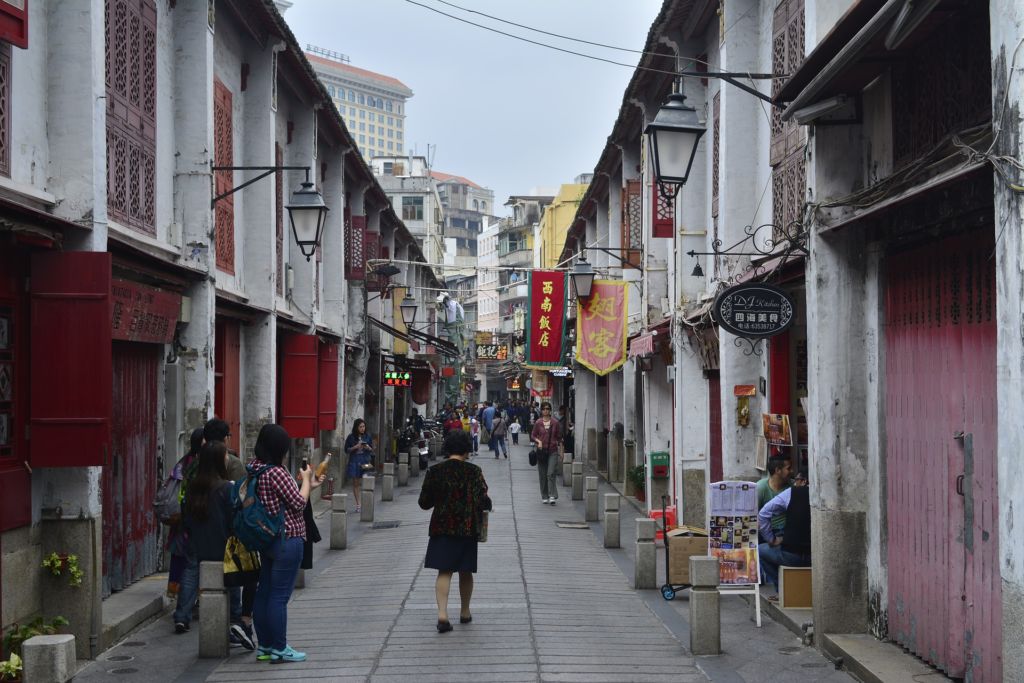 ON FOOT
Finally, the compact size of Macau makes it easy to explore on foot. With so many winding roads and back alleys, you can discover a lot more by walking than if you use any other mode of transport.
Hours can be spent in the Macau Peninsula ambling around the famous sites and taking in the popular landmarks. Step Out, Macao offers various walking tour routes, the app is fantastic for learning more about specific monuments and gaining a deeper insight into the streets around you.
To read more about must-have apps, click here.
Photo credit: J_Llanos on Visual hunt / CC BY-ND
Tags
Related Posts