As a city with a rich history and diverse cultural background, Macau has plenty of museums to explore and dive deeper into the city's secrets. When art and history collections are inspected through and through, and your inner nerd is craving more peculiarities and incredible artifacts, it is time to visit lesser-known cool museums of Macau and learn things that even the locals might not know. Read on to plan a visit to Macau's quirkiest museums!
Sound of the Century – The Museum of Vintage Sound Machines
(See featured image above)
Hands down, the Museum of Vintage Sound Machines has one of Macau's most remarkable private collections. It is also the hardest to find and the most complicated to visit. Located on the second floor of Tai Peng Electronics & Appliances, a household appliances store, it is like a speakeasy of the city's museum scene–you do need to know where it is and how to get inside. Visitors can't walk in, as a prior appointment is a must. When you schedule one and pass by washing machines and microwaves to go up the stairs towards the museum entrance, get ready to be amused. For MOP $50 you will get a guided tour to the most extensive gramophone collection in Asia. 
In the 90s, Henry Chen, the electronic shop and museum owner emigrated to Canada, where his fascination with antique sound machines began. Since then, he has accumulated over 300 collectibles purchased on fairs, auctions, and from private sellers. Impressively, most of them, even the oldest ones, are fully functional. 
The first floor is the smaller one, with radios, jukeboxes, cash registers, and old laundry machines. The main exposition on the second floor showcases vintage phonographs, gramophones, and music boxes. Here you will see why self-guided tours here are not allowed. The guide will gladly tell visitors their stories and reveal peculiar facts. You can even listen to the antique sound machines as the museum also stores old cylinders with music, including the records from the beginning of the 20th century. 
How much: MOP $50
Opening hours: Open by appointment, closed on Saturday and Sunday
Museum of Vintage Sound Machines 13-15 Rua das Estalagens, 2.o andar, Macau (Tai Peng Electronics & Appliances), +853 2892 1389, www.tai-peng.com
Also read: Sound of Century, Macau: Asia's Largest Private Collection of Musical Antiques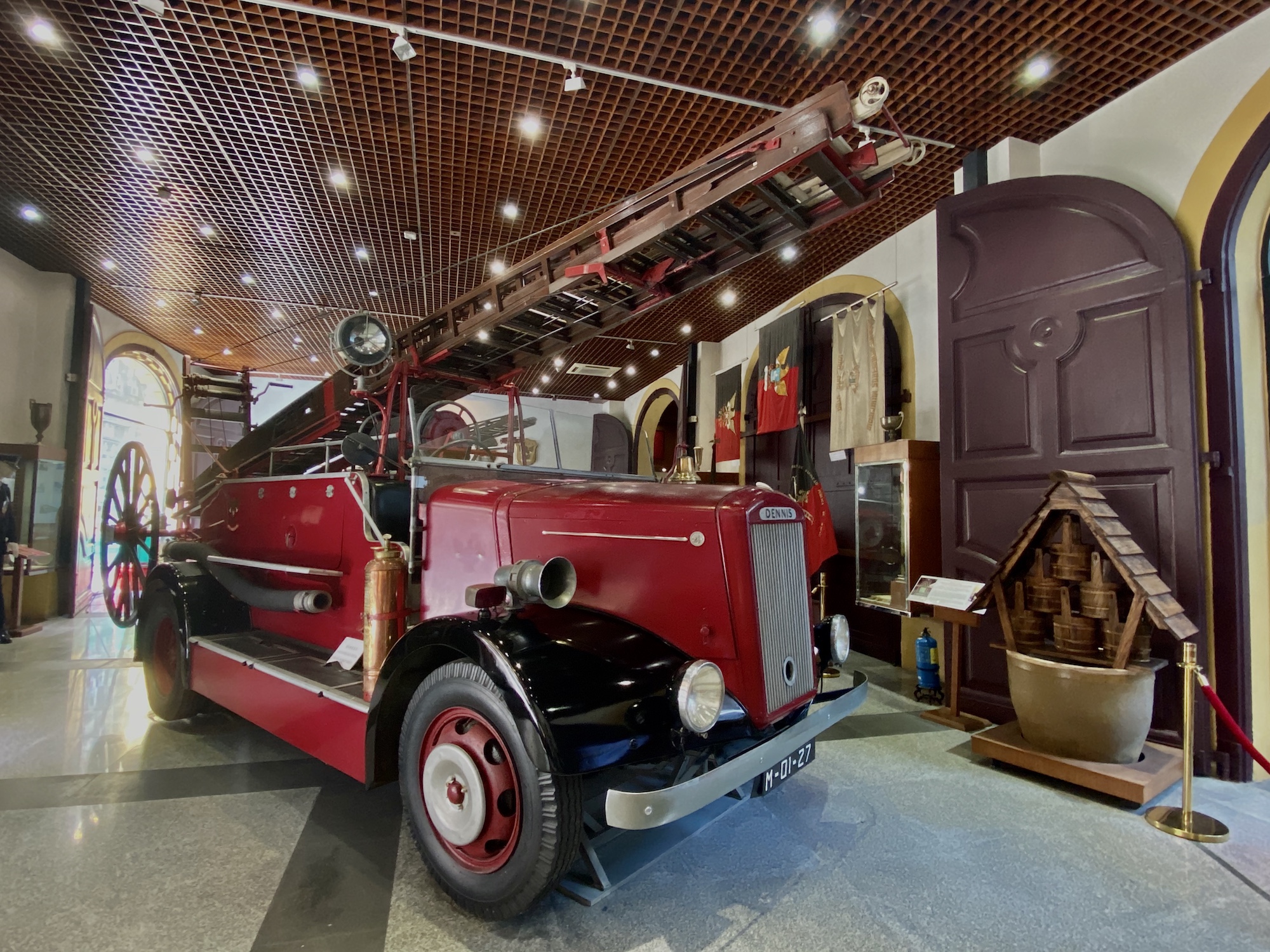 Fire services museum
Opened in 1999, the Fire Services Museum found its home at the former Fire Services Building, an architectural landmark constructed in 1920. The bright yellow structure used to serve as the Fire Services Operation and Command Centre, the headquarters of the city's firefighters for almost a century. Today it hosts a 350 square meter exhibition that tells a story of the courageous men confronting the blaze. The numerous historical photos and museum objects describe when, what with, how, and how successful Fire Services did that.
The museum contains over 700 pieces. Among the most monumental ones is the gorgeous red fire track in the middle of the hall. Ancient wooden vats, 19th century Chinese and British manual pumps, and mid-20th century fire engines showcase how the equipment evolved and what it took to save a house from the fire back in the days. A significant part of the collection is a myriad of medals, flags, badges, and other compelling memorabilia. 
Kids would love the installation of firefighters sliding down a pole and mannequins wearing 1940s ceremony uniforms. A retrospective of Fire Services milestones and horrendous fires would help parents teach their little ones why is it important to know fire safety basics.
How much: Free admission
Opening hours: Daily, 10:00am–6:00pm
Fire Services Museum 2-6, Estrada Coelho do Amaral, Macau, www.macaotourism.gov.mo

Macau Timepiece museum
Every tourist or a new resident in Macau usually notices the overwhelming amount of watch boutiques all over the city. From shopping malls to main streets, there are all kinds of watch brands. Chinese horological history began in 1582 when Matteo Ricci gifted two chiming clocks to Emperor Wanli. That diplomatic gesture motived the development of the trading relationship between Europe and China. Since then, mechanical timepieces have been in high demand among the emperors, resulting in a prosperous trade. 
Thus, it's only logical there is also a museum dedicated to a luxurious accessories. Established in 2018, Timepiece Museum stands in the heart of the historic area, right beside The Ruins of St. Paul's. The collection is privately owned and consists of several types–contemporary wristwatch collection, Panerai exhibition, antique timepieces, and other timepieces. The oldest one is the Ming Dynasty Dragon Fire Timer crafted circa 17th century, during the Ming Dynasty. The most expensive piece is the 18th-century musical mantel clock with a spherical moon phase. 
On the second floor, there is a small workshop where Mr. Huo Feile, an antique watch restorer, works his magic. If you are lucky, you can witness the master at work. 
How much: Free admission
Opening hours: Daily, 10:30am-5:00pm
Macau Timepiece Museum 1 Travessa de S. Paulo, Macau, +853 6291 4732, www.macautimemuseum.com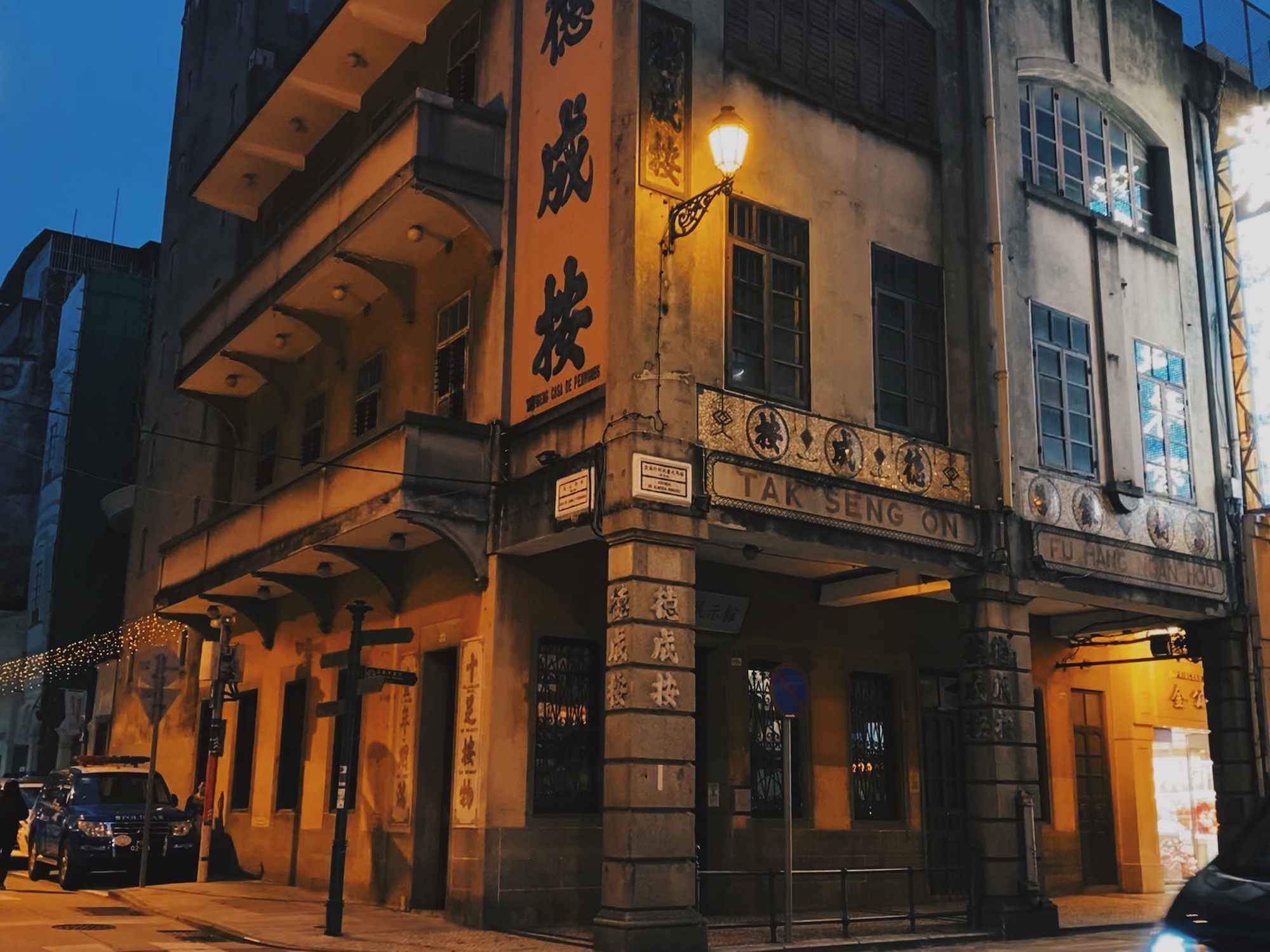 Tak Seng On Pawnshop
Crowds of people pass by this historical treasure because of its central location on Almeida Ribeiro. Very few stop by to enter what is one of the most peculiar representations of old Macau. Tak Seng On Pawnshop opened in 1917 and belonged to a wealthy merchant, Mr. Kou Ho Ning. Notably, it was among the first ones to open. Today, it is the last remaining pawnshop of its kind. In 2003 the Macao SAR government restored its original design to present it to the public.
You can't say there are countless artifacts at the museum. Instead, it is meant to preserve the look of a typical pawnshop in Macau and Mainland China. However, the exhibition does feature some vintage objects that merchants used at the shop, such as an old abacus, measuring instruments, old accounting books, safe wooden boxes. If you visit, go up the staircase to see how the pledged articles were stored at the shop, and don't forget to take a stamped pawn ticket home as a souvenir.
How much: Free admission
Opening hours: 10:30am–7:00pm (Closed on the first Monday of every month)
Tak Seng On Pawnshop 396 Avenida Almeida Ribeiro, Macau, +853 8988 4025, www.macaotourism.gov.mo/heritage-exhibition-of-a-traditional-pawnshop-business
Also read: The Best Free Museums in Macau

The Handover Gifts Museum of Macau
In 1999, China's colonial history came to an end when its last territory, Macau returned to the motherland. The People's Republic of China flags changed the Portuguese ones, and Macau has become Macao SAR with the "One Country, Two Systems" policy. To commemorate the memorable moment, a celebratory ceremony took place. Five years later, precisely at the ceremony's location, the government established the Handover Gifts Museum as a part of the Macao Cultural Centre. 
China's 56 ethnic groups presented the gifts exhibited at the museum to congratulate Macau on the new milestone and welcome it back as a part of China. From Hong Kong's panoramic tapestry to brass elephants from Yunnan and Quinghai's jade sculpture, every gift represents a unique culture and style of a region where it came from. Altogether, they symbolize Macau's prosperity and the immense diversity of China's culture.  
How much: Free admission
Opening hours: Tuesday–Sunday, 10:00am–7:00pm
Handover Gifts Museum of Macao Avenida Xiang Xin Hai, Macau, +853 8504 1800, www.icm.gov.mo/handovermuseum
Tags
Related Posts