Macau seeks to be the best in many fields and often succeeds in many areas. To be clear, we are not just talking about being the best in the gambling industry. While there are certainly hundreds of reasons to put Macau on your travel wish list, here we describe some features that are not as commonly known. Read on to find 10 things that you can only experience in Macau and turn them into reasons to visit!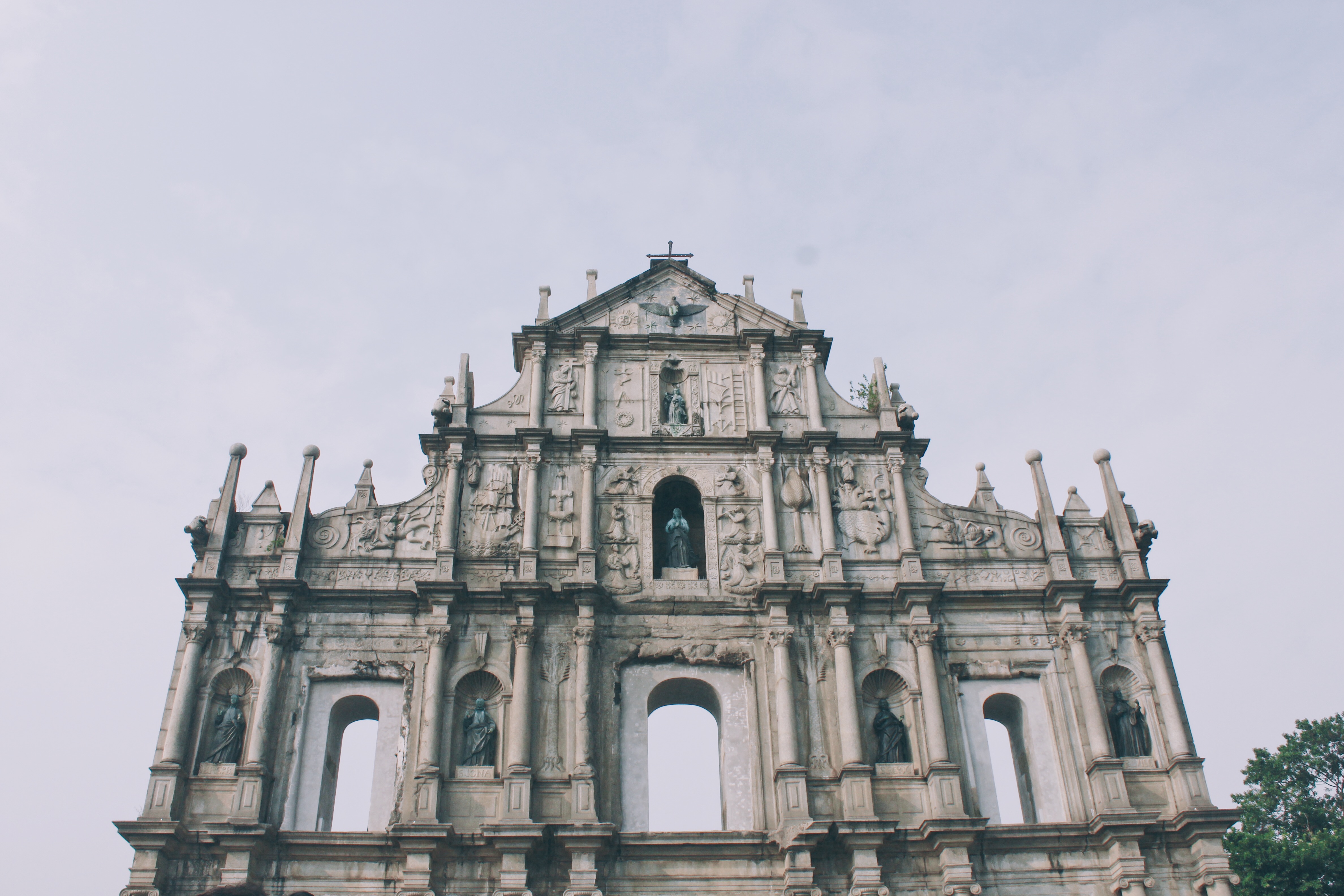 Unique Culture 
What makes Macanese culture so special? Most likely, it is the beautiful symbiosis of different cultures. Settling on the land of fishermen in the 16th century, Portugal steadily became a major contributor to the local traditions. This influence is still strong and recognizable, in elements such as UNESCO heritage objects, azulejo (glazed colored tile traditionally used in Portuguese buildings), and delicious cuisine. 
The blend of ancient Chinese temples, majestic Catholic churches, and modern monumental architecture forms the distinctive face of the city. Countless international restaurants, local Asian eateries, and Portuguese family-style dining spots give Macau its unique flavor. Newcomers from different corners of the world always bring something new to the table, making Macau more diverse and even more culturally rich.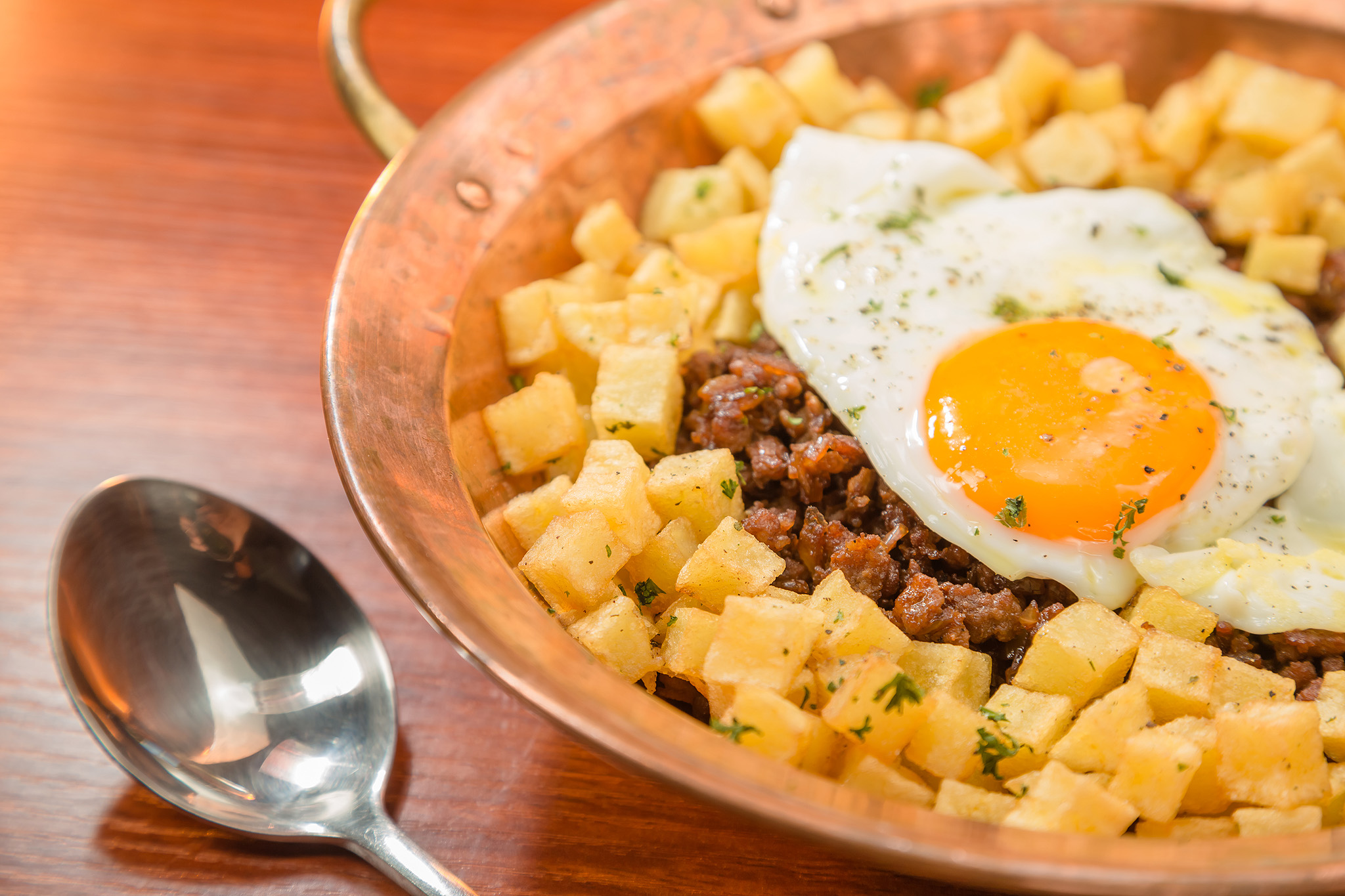 Macanese cuisine
Macanese cuisine is believed to be the first fusion cuisine ever. Moreover, the city now proudly holds the status of Creative City of Gastronomy awarded by UNESCO. It is a cuisine that is not that well-known abroad with dishes like minchi and African chicken not easy to be found somewhere else but Macau. So if you are a foodie and enjoy adding flavors to your palate, Macanese cuisine should be the top reason to visit Macau. Absorbing culinary traditions of China, Portugal and its former colonies throughout centuries, Macanese food has become an integral part of the local heritage. Not to mention, it is absolutely delicious and goes perfectly with some Portuguese wine which you can be found aplenty in Macau. 
Also read: The History of Macanese Cuisine in Macau

World's Highest Bungee Jump Facility
This attraction is not for the faint-hearted but if adrenaline is your drug, pack your bags and head to the Macau Tower where this 233-meter bungee jump spot is. Notably, AJ Hackett Macau Tower holds the Guinness World Record as the highest bungee jump commercial facility! The drop is at the speed of up to 120 kilometers per hour so this is definitely for the brave and committed. This plunge sounds more extreme than gambling your yearly salary in one of the casinos, right? If it doesn't make your heart beat fast, we don't know what will!
AJ Hackett Macau Tower, Limited Level T2, Adventure Zone, Macau Tower, Macau, +853 8988 8656, www.ajhackett.com

The Largest Casino in the World
Las Vegas might have the original Venetian casino, however, the one in Macau is the largest in the world. Opened in 2007, The Venetian Macao resort has a casino floor of more than 51 thousand square meters, with 3,400 slot machines and 870 gambling tables. Of course, Macau is not just about casinos, but one simply doesn't travel here and avoid them. So if you are thinking about trying your luck, might as well go big or go home! 
The Venetian Macao Estrada da Baía de N. Senhora da Esperança, s/n, Cotai, +853 2882 8818, www.venetianmacao.com
World's Highest Resolution Planetarium
For space lovers, Macau has something for them too. Situated in the Macau Science Center, this planetarium offers 3D films covering infinity and beyond in the best quality possible (confirmed by Guinness World Records). You might not be the astronaut you once dreamed you would be, but this theater will make you feel like you are in outer space. It's also a fun place to bring your kids or to be a big kid yourself! 
Macao Science Center Avenida Dr. Sun Yat-Sen, Macau, +853 2888 0822, www.msc.org.mo

The Longest Sea Bridge
Inaugurated only recently, the bridge that connects Hong Kong, Macau and Zhuhai created a huge buzz even before its construction was finished. The system of bridges, tunnels, and artificial islands makes it the longest sea-crossing and the longest fixed link in the world. Among other statements, some consider it a sign of China strengthening ties between the two special administrative regions and the PRC, therefore making a political statement. Nonetheless, this wonder of advanced engineering is worth taking the time to see. Besides, riding a 55-kilometer mega-bridge through turquoise waters is a striking adventure that can also make your commute from Macau to Hong Kong International Airport much faster.
Also read: Things You Didn't Know About HZMB and How to Experience It

Morpheus by Zaha Hadid
Anyone who appreciates architecture and aspires to see as many outstanding architectural masterworks should have Macau on their bucket list. Morpheus hotel is a gem of modern architecture that is a relatively new, but already momentous element of Macau skyline. It features the first free-form exoskeleton exterior on a high-rise structure.
Looking like an extraterrestrial object just landed on Cotai strip among the casinos, Morpheus not only offers luxurious hotel rooms and restaurants (including two by world-famous chef Alain Ducasse), but it also exhibits outstanding art by famous contemporary artists from Japan, France, and the USA. Just passing by this monumental hotel or strolling inside is already an experience to remember. 
Morpheus City of Dreams, Estrada do Istmo, Cotai, +853 8868 6688, www.cityofdreamsmacau.com

The Biggest Wave Pool and the Longest Lazy River
If your ideal vacation includes staying in a luxury hotel and spending afternoons by the pool, Macau is the place to consider. Galaxy Macau, one of the city's largest casinos, made their Grand Resort Deck the ideal relaxation area with pools, waterslides, bars, and restaurants. Forgetting you are not at a tropical resort by the sea is easy when there are waves of the world's largest wave pool splashing right beside you.
Galaxy Macau Estrada da Baía da Nossa Senhora da Esperança, s/n, Cotai, www.galaxymacau.com

The Biggest Water Show
Written and directed by Franco Dragone, "The House of Dancing Water" has all the tricks to awe even the pickiest of spectators. Acrobatics, aerial and water stunts are performed by world-class artists supported by a technical crew of more than a hundred professionals with years of experience. The stage becomes a pool and turns dry again within seconds during the show. It's especially incredible if you know how much water is there–enough for five Olympic swimming pools!
The show has been running since 2010 hosting over six million spectators. It is the biggest water-based show on the planet and definitely one of the most spectacular ones. We went to see it and here's what we thought about the show!
City of Dreams Estrada do Istmo, Cotai, +853 8868 6688, www.cityofdreamsmacau.com

Soon to Become The Richest Place on Earth 
The International Monetary fund has predicted that Macau will become the richest place on the planet, knocking Qatar from the top spot. The fast economic growth has resulted in one of the largest GDP per capita and rapid city development. Appearing like mushrooms after rain, the speed of the development of new astonishing buildings in Macau impresses and awes. Anyone who visited Macau years ago will be mindblown by how much it has changed even in a short period of time. The changes are mesmerizing to observe and they make Macau a place to come back to time and time again, finding something new to discover each time!
This article was originally written by Ksenia Kuzmina in January 2019 and updated in June 2020.
Tags
Related Posts