Do you love those secret spots where you can find the most amazing second-hand things? Vintage stuff is trendy in Macau, and although the number of shops selling antiques has declined, there are more and more vintage clothing and accessories stores popping up around town. Here, we let you know some of the best ones in Macau where you can shop unique and original pieces from renowned brands! Take a walk through the past and discover a world of old things worth your money. From shirts to oversized jackets, earrings and necklaces, party shoes, and luxury brand purses find your next statement vintage piece at these well-hidden corners in Macau.
Vintage Around
(See featured image above)
Right in front of Lou Lim Ieoc Garden rests Vintage Around, a paradise of second-hand clothes and accessories for both men and women. Amongst all the apparel and cool stuff are some gems like old photo cameras and other knickknacks of sorts. It's a small shop but its contents will surely take some time to see. From 1960s-style midi-dresses to full-on explorer vests, there's a world of used clothing to try out and fall in love with. Some clothes are hanging outside, so it's easy to spot the entrance. Also, the shop's name in neon letters–we love it!
Opening hours: Daily, 1:00pm–9:00pm
Vintage Around 44 Avenida do Conselheiro Ferreira de Almeida, Macau, [email protected], www.facebook.com/vintagearoundmo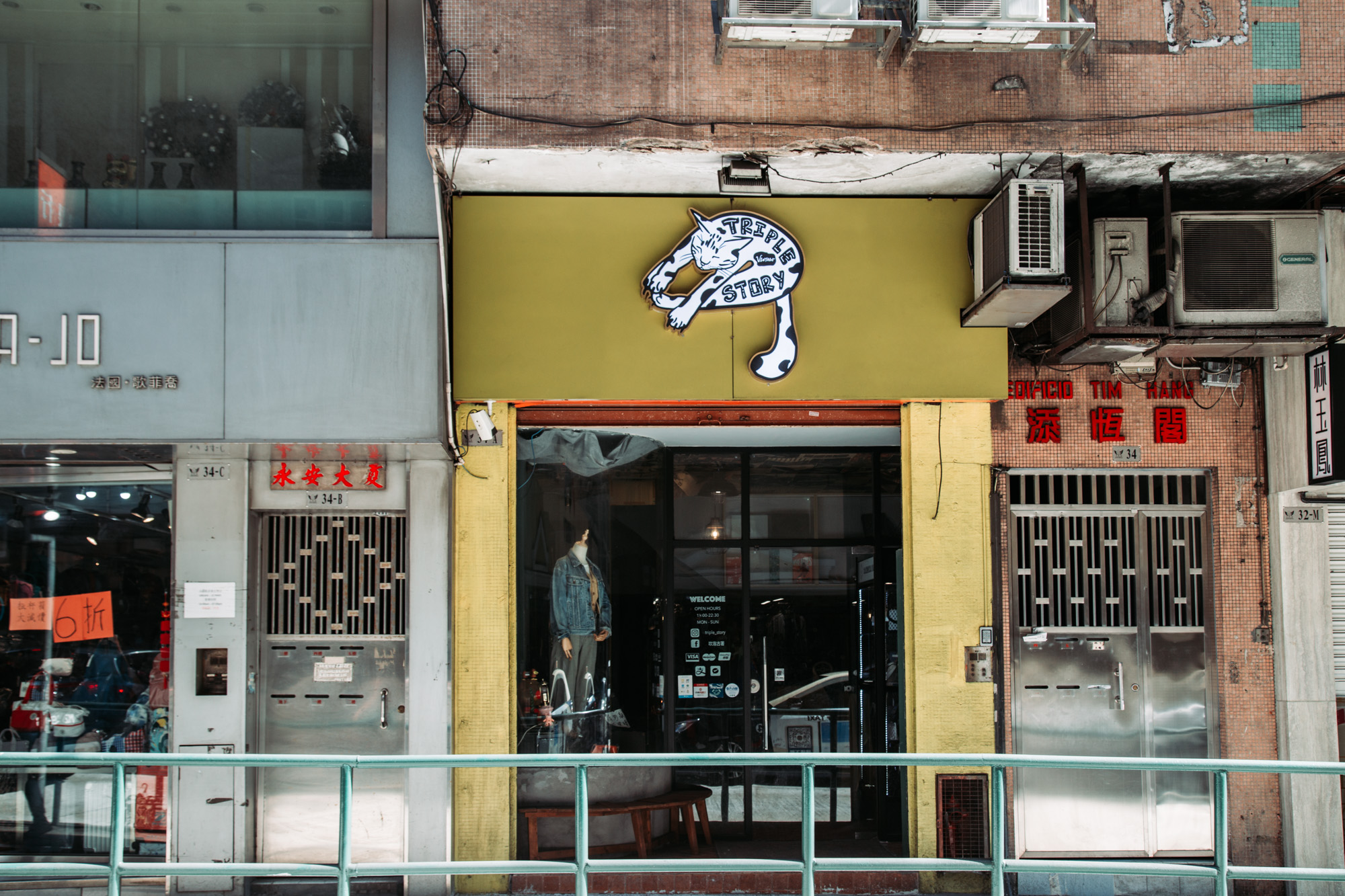 Triple Story
Located in the same avenue as Vintage Around–close to Lai Kei ice creams–this is also a tiny store mainly selling stuff you won't see anywhere else, at least not in your everyday boutique. Oversized shirts for men and women, denim overalls, and big jackets are just the items starring at this joint. One can easily pass by Triple Story without noticing it, as there is no obvious signage outside. However, it's a pity if you don't visit to find some of the best there is in Macau when it comes to vintage and used clothing. Some people like brand new shiny stuff while others prefer to wear things with a story.
Opening hours: Weekdays, 3:00pm–8:00pm, Weekends, 1:00pm–8:00pm
Triple Story 34 Avenida do Conselheiro Ferreira de Almeida, Macau, +853 6300 1201, [email protected], www.facebook.com/triplestory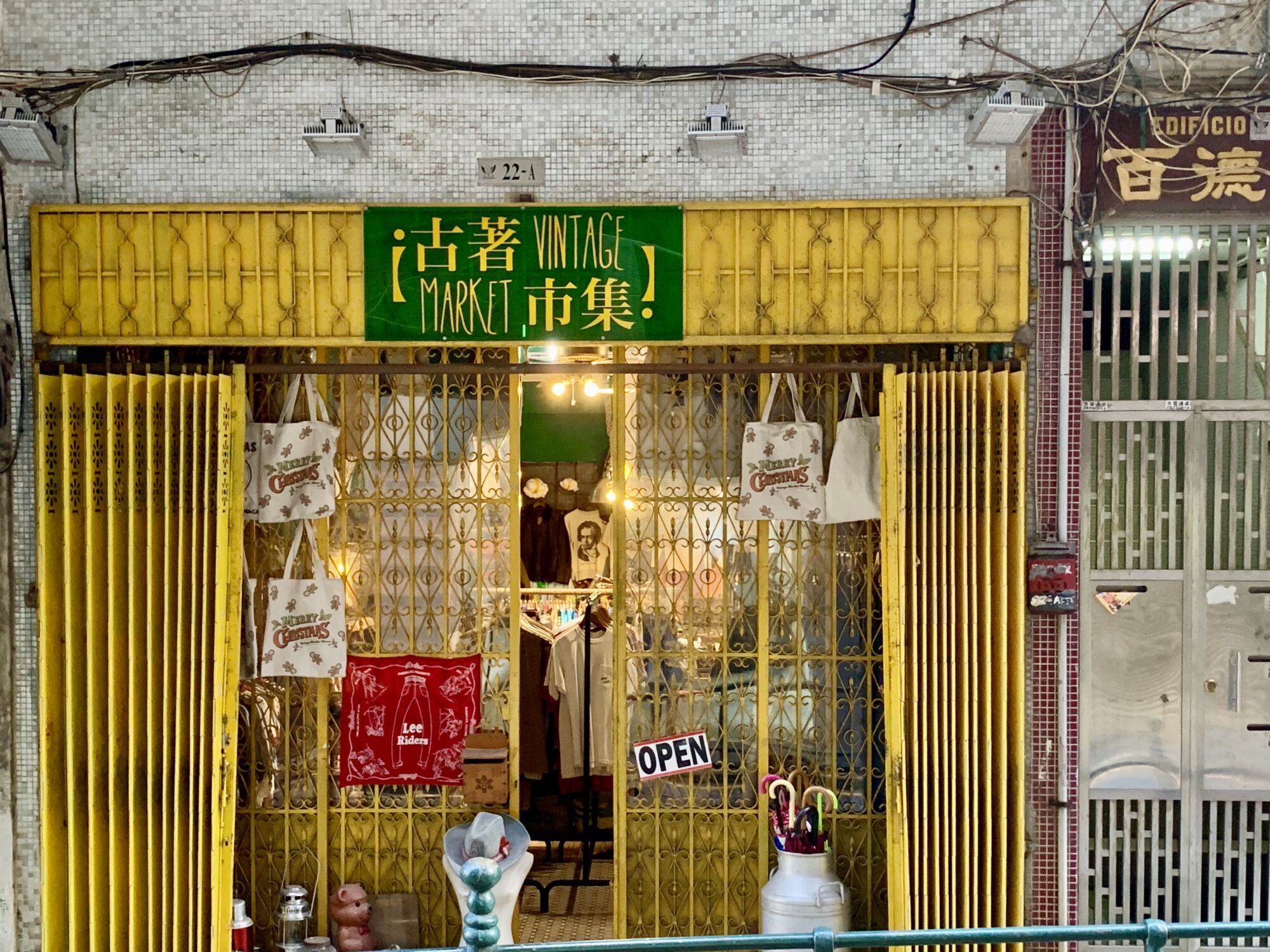 Vintage Market
Tucked in the St. Lazarus neighborhood, this two-story kitsch shop sells mostly clothes, but also includes a wide selection of shoes, women's accessories–we love their bracelets, pearl earrings, and art deco-inspired items–sunglasses, purses and wallets, and so on. Owned by a local couple with vast knowledge on all things vintage, the shop is filled with second-hand treasures they've curated a bit from everywhere, focusing on Hong Kong, South Korea but also Australia, the US, and so European countries. If you love dressing in a Coronel Tapioca style, this is the ideal spot to find camel and military green vests, jackets, pants, and more, especially for men. Those who love shiny trinkets can browse the beautiful accessories corner or simply wander around finding the last shirt of its kind or a special sequin skirt.
Opening hours: Monday–Friday, 3:00pm–9:00pm, Weekends, 2:00pm–9:00pm
Vintage Market 22 Rua de S. Roque, GF-A Pak Tak Building, Macau, +853 6233 3900, +853 6677 7527, www.facebook.com/vintagemarketmacau
Also read: Macau Vintage Market: Unravelling Old School Clothing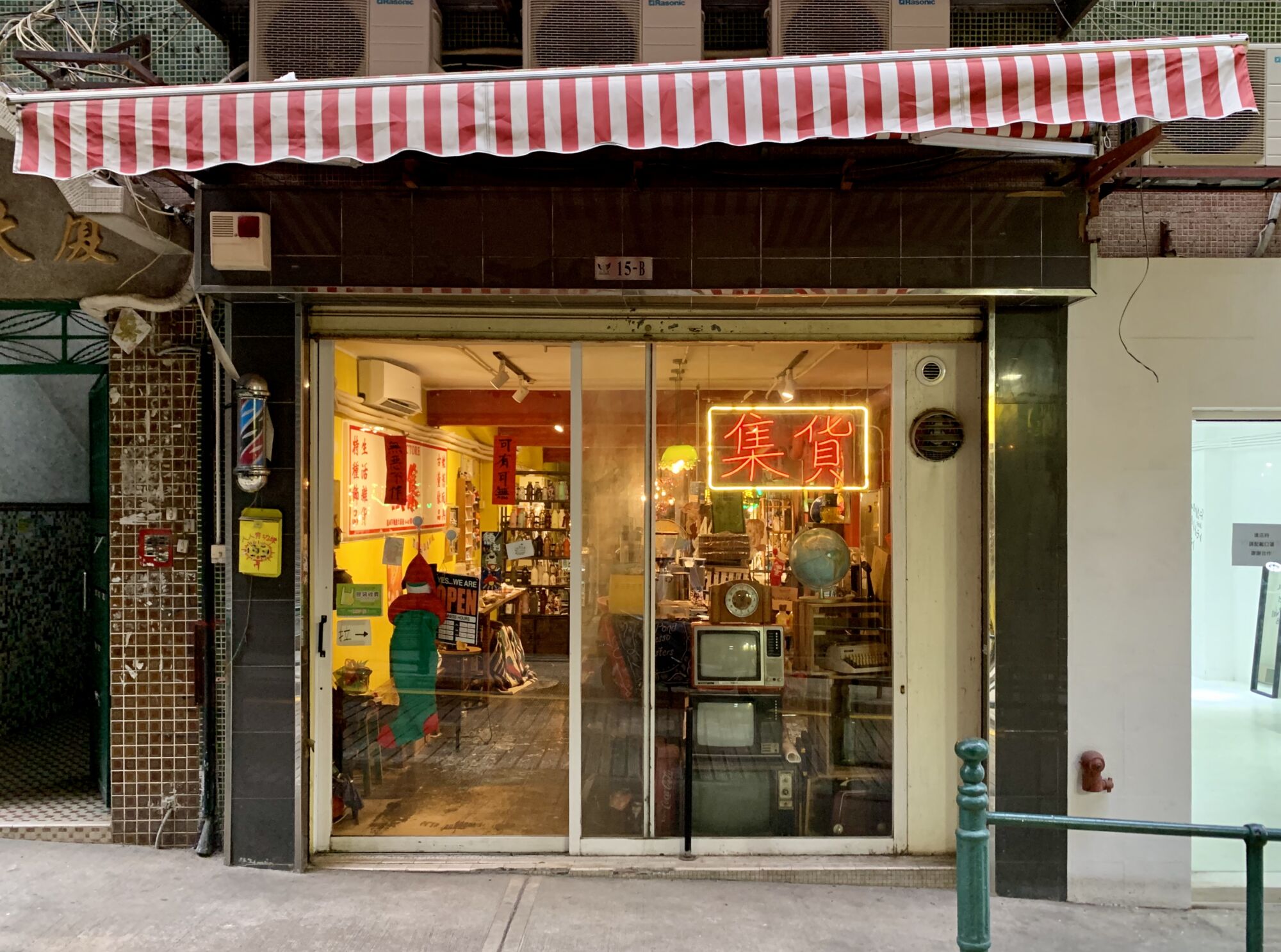 Collectore
The couple that owns Vintage Market decided to take the next step. Besides clothing and accessories, they also have a shop–right in front–where you can find the most amazing things! From huge neon signs to record players and vinyl, there's a world to explore in the middle of all these knickknacks. Old televisions decorated the storefront, while a neon sign in Chinese characters lets you know you're in the right place.
Collectore is, as the name indicates, a place where you can find collector's items such as old editions of Happy Meal toys, several limited edition items from Coca-Cola, and other surprises. The space also includes a coffee and snacks shop where you'll find delicious hotdogs, crafted coffee, and cold drinks like lemonade or iced lemon tea.
Opening hours: Monday–Friday, 3:00pm–9:00pm, Saturday–Sunday, 2:00pm–9:00pm
Collectore 15B Rua de S. Roque, Macau, +853 6677 7527, www.facebook.com/macauCollectore
Also read: Collectore: Macau's Ultimate Vintage Shop
Also read: Where to Find the Best Hot Dogs in Macau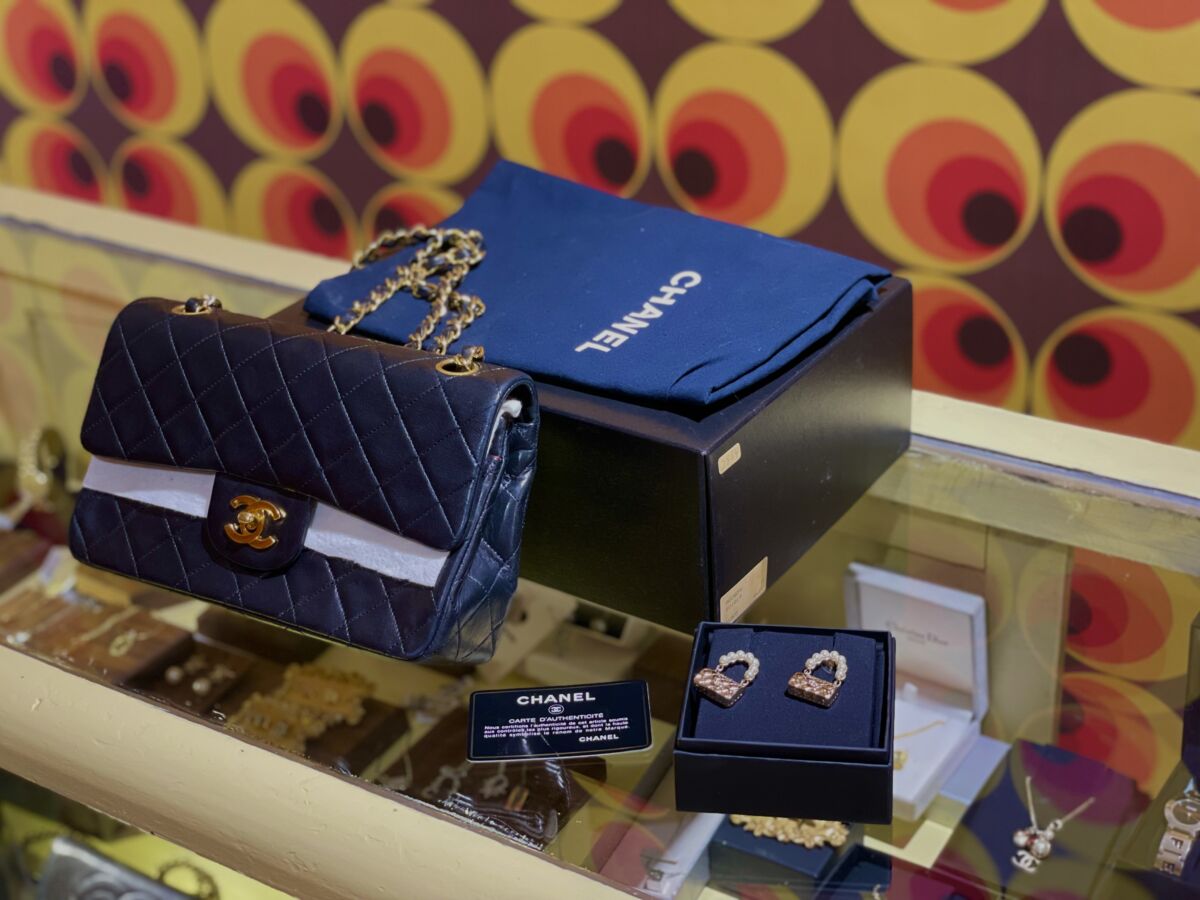 Dois Vintage
Nestled in Taipa Village's quirkiest street, Calçada do Quartel, only a few steps from Seng Pan Tea Shop, Dois Vintage is the ultimate designer handbag wonderland. In addition to a thoughtfully curated selection of preloved designer handbags and small leather goods, the beautiful shop offers scarves, jewellery and watches too. The founder Debbie sources most of the items from Japan, where field experts certify their authenticity and impeccable condition before shipping them to Macau. Top-grade brands like Chanel, Louis Vuitton and Dior are among the most sought-after by clientele, but the exceptionally wide selection of preloved luxury items goes beyond to include Hermès, Prada, Céline and more. From vintage relics that have been discontinued to the latest in fashion, there's a world to discover at Dois Vintage.
Opening hours: Daily, 12:00pm–8:00pm
Dois Vintage Calçada do Quartel, Taipa Village, +853 6655 2539, www.instagram.com/dois.vintage.macau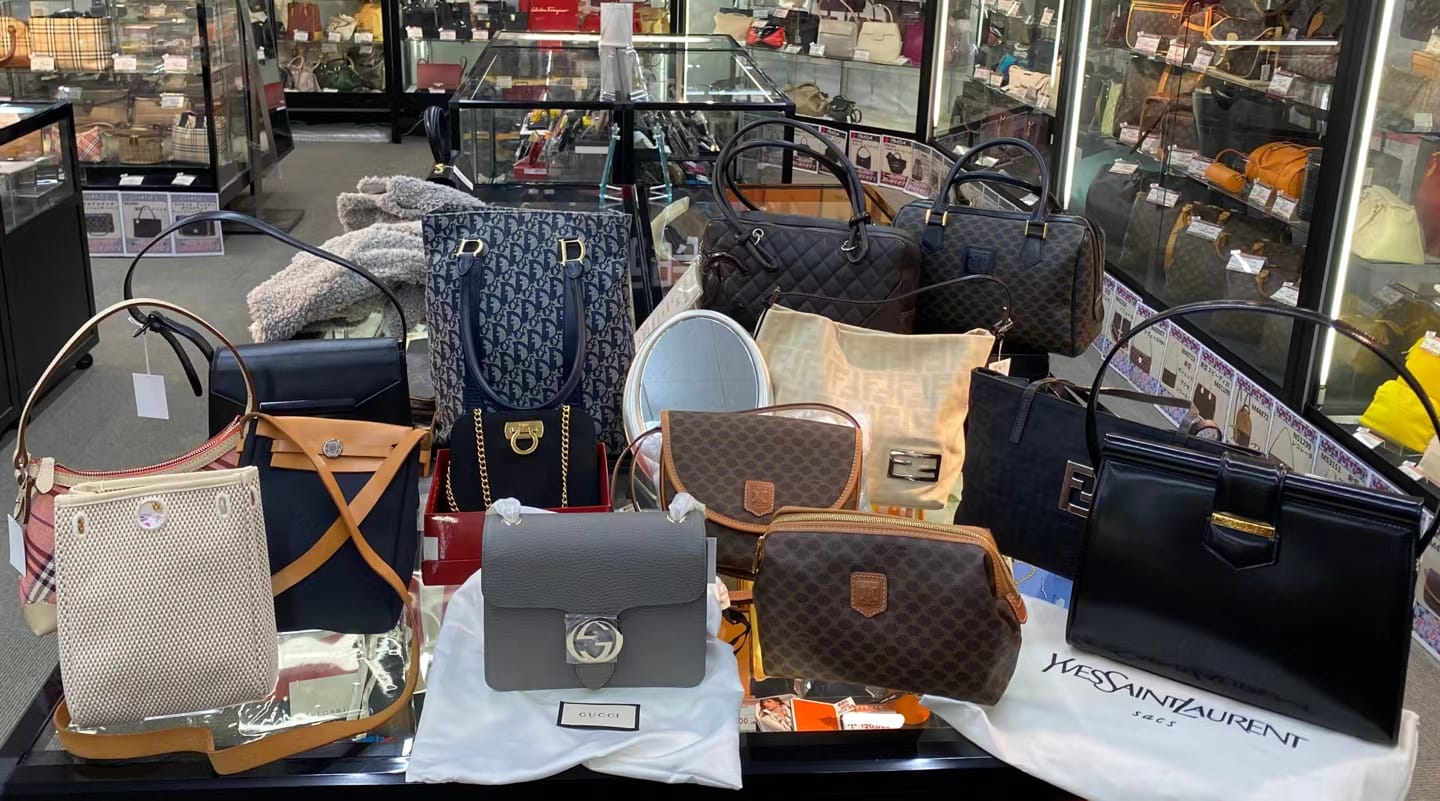 Lis Vintage Shop
With a wide selection of high-quality leather items from luxury brands like Louis Vuitton, Céline, Chanel, and more, this is definitely one of the go-to spots to buy yourself–or your partner–the next incredible piece in your closet. Prices can be a bit tricky, but an accessories lover will always find some to buy a luxury brand unique product. Head there and find out some of the coolest designs–most aren't sold in stores anymore–from your favorite brands.
Lis Vintage Shop www.facebook.com/Lisvintageshopmacau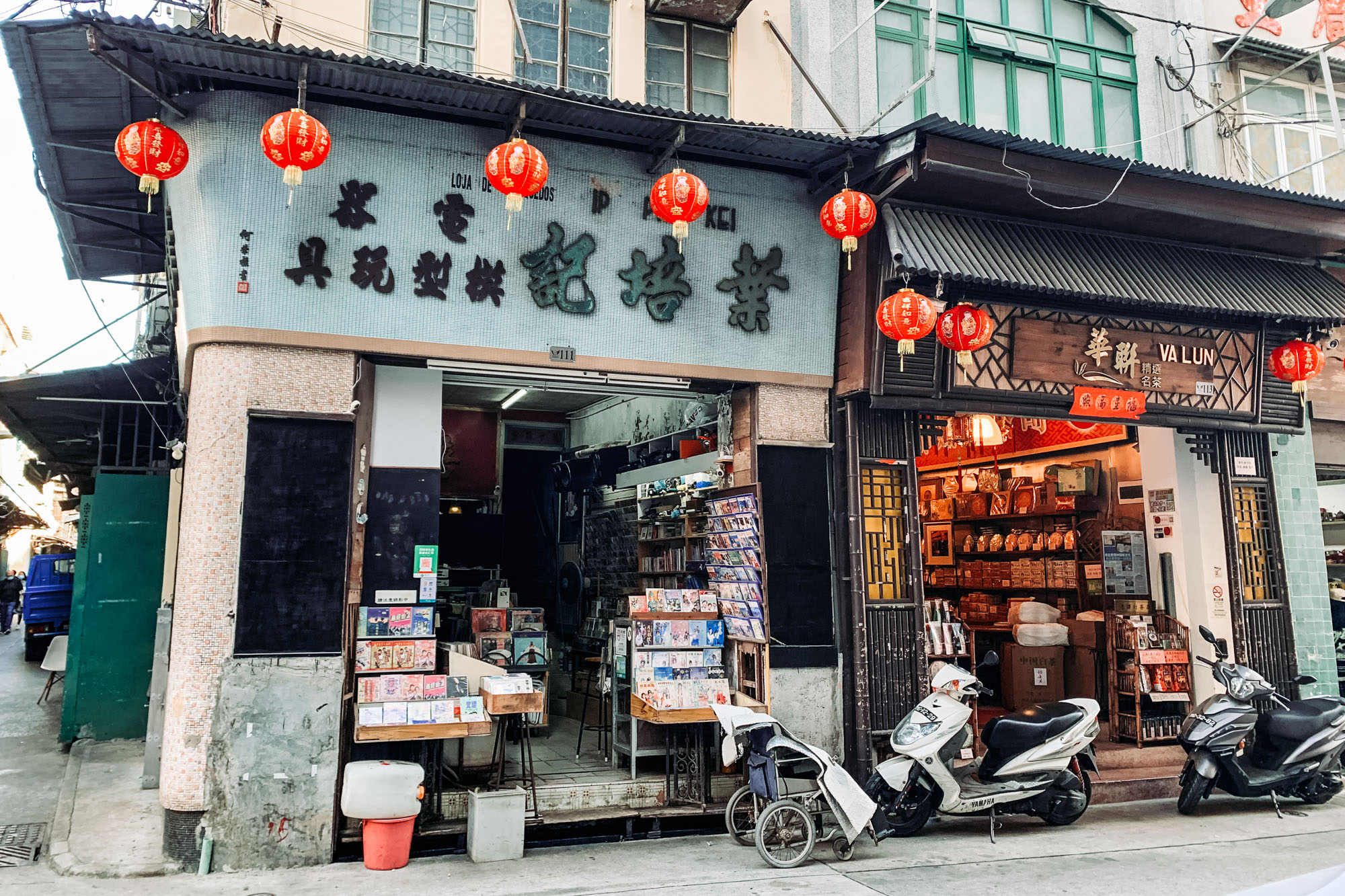 Ip Pei Kei Vinyl Shop
This shop is best explained by its location: situated a minute away from one of Macau's most famous teashops, it's in fact an old store selling old records and some other items. Although most of them are from Chinese artists and bands, a deeper search will allow beautiful finds! From AC/DC to Roxette, there are some well-hidden gems at this spot. Great to visit when in the mood to explore local finds and grab some new purchases for that record player of yours. Also cool to gift to a friend, as Macau doesn't really have a dedicated vinyl shop.
Ip Pei Kei Vinyl Shop 111 Rua de Cinco de Outubro, Macau
1854 Lost and Found
This is one of Macau's coolest hidden gem! Tucked away on quaint and traditional Rua dos Ervanários is 1854 Lost & Found, a café and shop dedicated to show and sell all kinds of vintage items. From vinyl recorders to clothing, original luxury brands' purses and bags to jewelry, there's a bunch to get in love with and buy! 1854 Lost & Found has a colorful entrance, making it difficult to miss. This is also a nice café to relax at, including its secret terrace upstairs. Decorated with, well, vintage items all around, there's a cuteness to it all. Lost & Found is where you'll find many things to love and buy.
1854 Lost & Found 54 Rua dos Ervanários, www.facebook.com/1854_Lost-Found
Tags
Related Posts