Cheong Kei Noodle Factory is a family-owned noodle-making business that has been around for 25 years. Not only are they a staple for residents living in the Areia Preta neighborhood and for numerous restaurants around Macau, but they are also a common household purchase for many locals since their products can be found in supermarkets. Chances are, you've had their noodles before. They boast a selection of products: shrimp roe noodles, vegetable noodles, dumpling wrappers, wonton wrappers, and so on. Cheong Kei began with the help and support of Mr. Cheong Sr's relatives and is now slowly handed over to 35-year-old Mr. Cheong, his son. With Mr. Cheong's guidance, the business is now slowly branching out of Macau and becoming a brand that champions a passionate commitment to family and health. We sat down with the friendly Mr. Cheong and got to know all about the history of Cheong Kei, the inspiration behind their products, and their vision for Cheong Kei's future.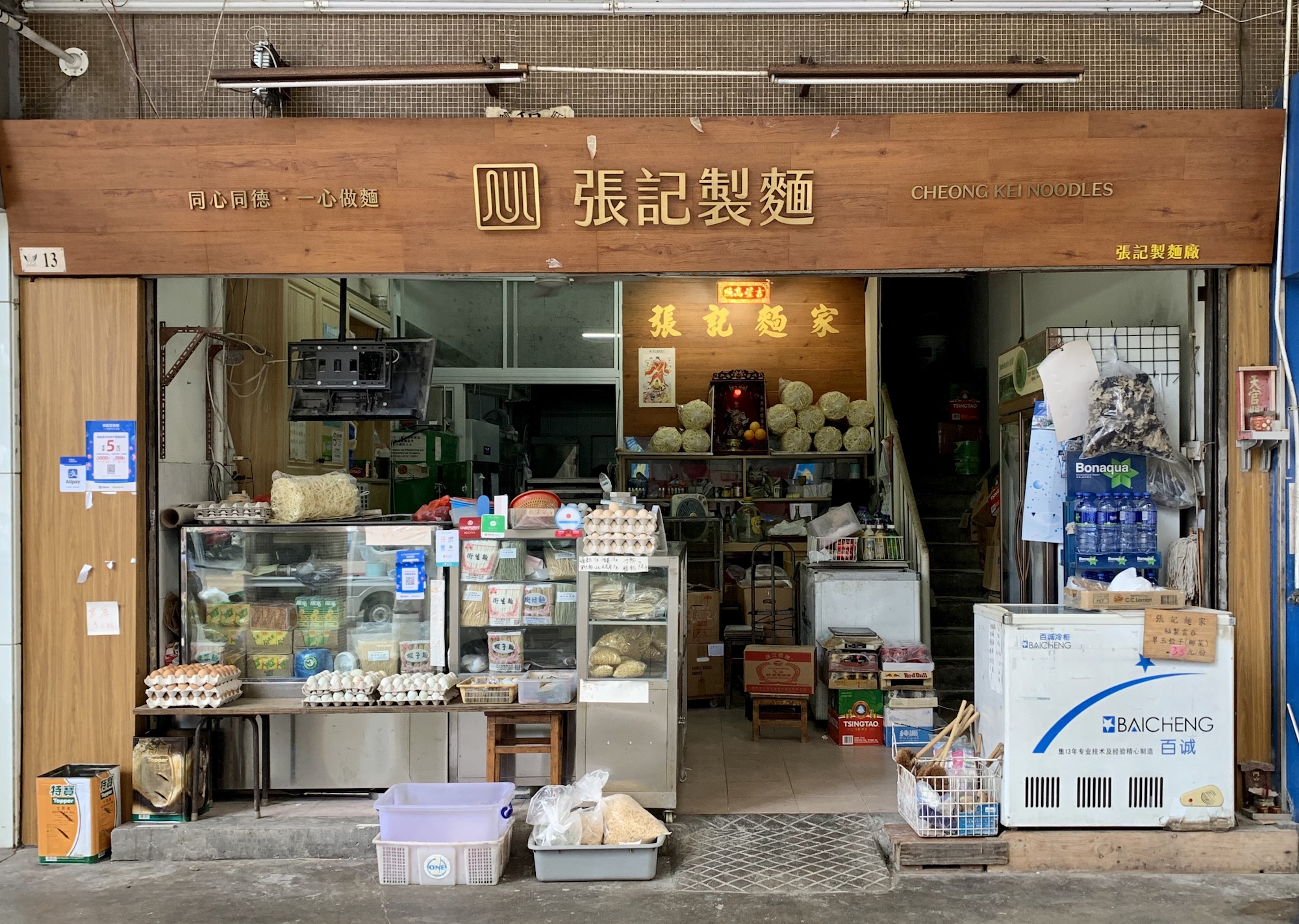 Cheong Kei is a family-owned business that has been around for 25 years now. Tell us about how Cheong Kei first started.
My parents moved to Macau in the 70s because we already had some relatives living here. They invited my parents to work for their noodle shop where they made their own noodles. My father worked for them for over ten years and he became familiar with the skills and the trade of the business. Our relatives and some customers were supportive of the idea of my father starting up his own noodle business since my father was young at the time. He was probably in this thirties or forties. So even before Cheong Kei began, we already had potential customers.
Cheong Kei first began in Fai Chi Kei in 1995. My father decided to give it a try–at that point, he had already been saving up for a decade. He wanted to give our family a shot at better financial prospects. We used to live in a wooden house and there were multiple families living in the same house! I don't remember much because I was only a child then. Our family slept in one bed. After my father started Cheong Kei, we were able to move into a council house which was the result of our improving financial situation.
Ultimately, Cheong Kei began because of the abundance of support from our family and from the desire to better our financial and living conditions. Obviously, I was just a child then so I didn't play much of a role in this (laughs) but the family's wholehearted support and commitment to the business was crucial to its beginnings and its later success.
Why did you take over the business?
This actually links back to the first question. For me, it was because of the sentimental connection that I developed for the business during the time I spent with my family there. From a young age, I watched my parents work and I've also helped them with noodles as well. I had an interest in the process of noodle-making because it seemed really fun. But, it's not as easy and fun as it looks when you actually do it (laughs). It is a very rewarding process from making the product from scratch to a returning customer telling you that your noodles are delicious or even to the extent of claiming that you are the best brand of noodles in Macau that they have tasted! Being shown this appreciation for what you do was one factor for me.
The other more practical factor is the potential I saw in the business to branch out into the market. Macau has more to offer than almond cookies and pork jerky, you know? We are a city of tourism. As tourists, we don't want to just buy the most famous and well-known things in that city. We also want to try local products and interesting things that just catch our eye on the street. We want our products to be something that tourists try on a whim but also something that they would come back for more of. Since tourists from mainland China come more frequently to Macau, my goal is to build a reputation for Cheong Kei in the mainland and ultimately branch out there.
Lastly, a more realistic factor is that my parents have worked the business for a long time. If I didn't come back the business would eventually end since they are getting older. My parents actually did not encourage my sister and I to carry on the business nor did they put any pressure on us to do so. They think it's very hard work.
Regardless, I've been back working for Cheong Kei for about three to four years now.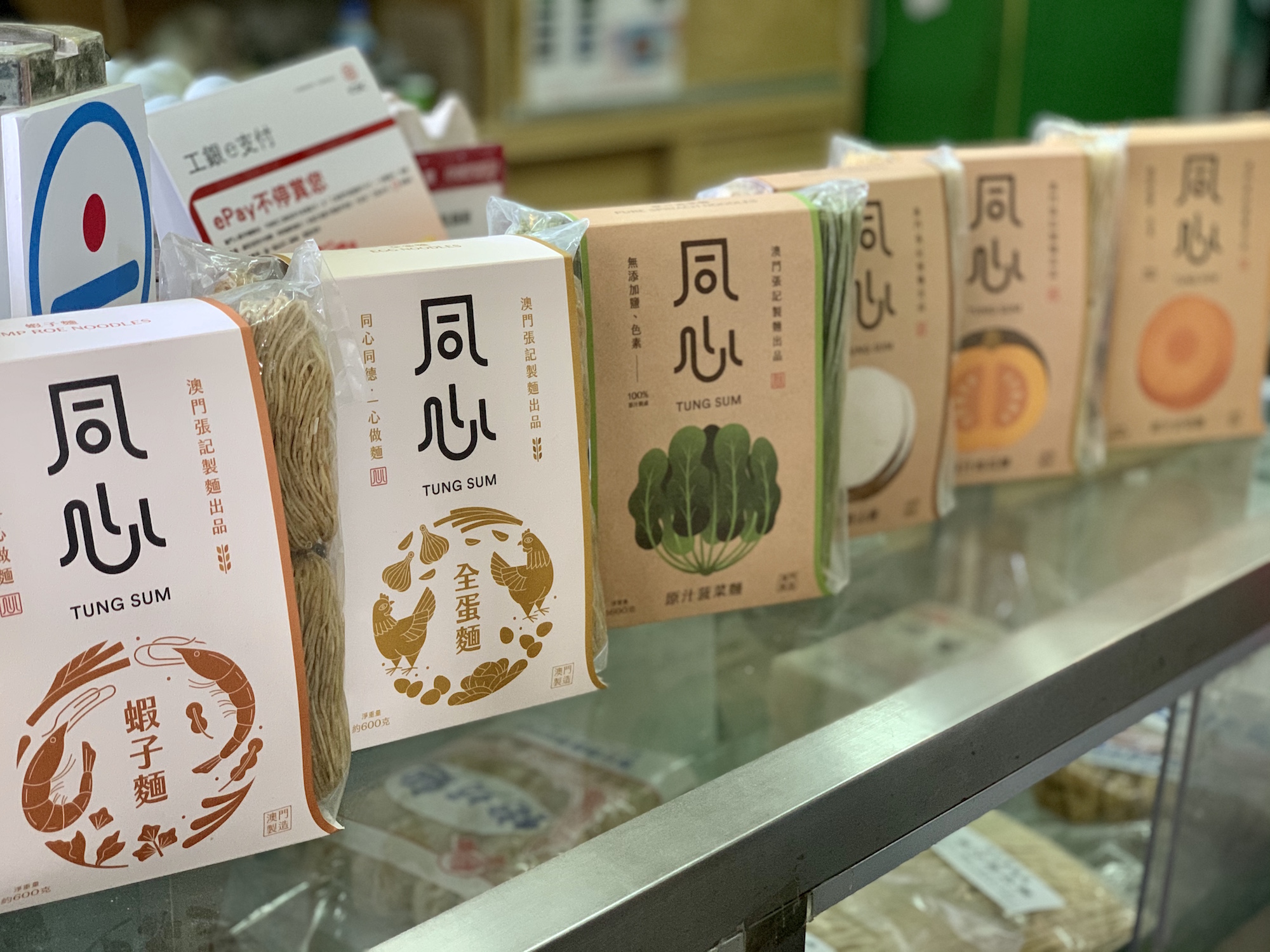 You recently rebranded! Can you tell us more about this change?
There are a few reasons. The first is that we hope that our products will reach a bigger range of customers. At the moment, we do everything in the shop including delivering and taking orders and so forth. We are able to pocket most of the profits, but time is one of our major costs.
If we want to branch out, more money will need to be spent. The price of our noodles will go up accordingly but the issue is whether people will accept the presentation of your noodles. The reality is that first impressions really matter. It's hard for potential partners overseas to sell our products if the packaging is not attractive. Their interest diminishes immediately, to the extent that they would not even take the time to try it.
The second reason is that with our old packaging you can see what the product is, but you don't really notice who made it because our brand is not at the center of the packaging. In order to build the image of the brand, I want our consumers to know who the products are by before they actually know what the products are. "Together as One/One Heart" features on our new packaging, which reflects the family values that our business is built upon.
How do you make them? Run us through the process, please!
We mix flour, eggs, and edible alkaline water together. We don't put pigments into most of our noodles anymore, but there is still a small amount in which we do. We weigh all the materials, mix them, and turn them into balls of dough. We have machines that cut them to their desired thickness. We then squish them into flat circles and cut those up to make the noodles. For fresh noodles, we put them in the fridge. To make dried noodles, we put them aside to be steamed.
A lot of this requires experience. For example, the weather can affect the amount of water we add into our products. An easy example would be that we would add more water when the weather is dry. But that is obviously oversimplified, it is way more complicated than that. What I'm trying to say is that it is not a straightforward step-by-step process.
Apart from its rich history, what makes your noodles special and stand out from other noodle brands?
Intimacy? There is a certain level of intimacy between what we make and the people that buy it. These people tend to be loyal customers. Obviously, this quality does not necessarily manifest in the noodles themselves, but rather in the experience of the shop. For example, many customers around our neighborhood like to have friendly and constructive exchanges with us about the best way to have the noodles. Some of them even bring us noodles that they have cooked and share their recipes with us, so they actually teach us different ways to make our noodles! We end up sharing their recipes with other customers as well.
We get quick feedback from our customers, from conventions that we participate in, and from restaurants that we provide noodles to. Obviously other noodle factories also get feedback from their customers, but it may be more business-oriented since their feedback mostly comes from restaurants. On the other hand, we have a more direct and personal connection with the people who buy and eat our products.
What is your favorite way to have these noodles?
My favorite way to cook the noodles is to just boil them and add soy sauce. I don't really know how to cook so this is the quickest and a delicious way to have them. I also have it with spicy sauce sometimes. Oh, by the way, (laughs) I don't just add soy sauce straight from the bottle. I also add onion to the soy sauce so it's a premixed sauce.
I admit that I can be quite boring. At the last job I was at, I had steamed rolls every morning for three years. Other people might be like "What's wrong with you?" (laughs). I was perfectly content with that.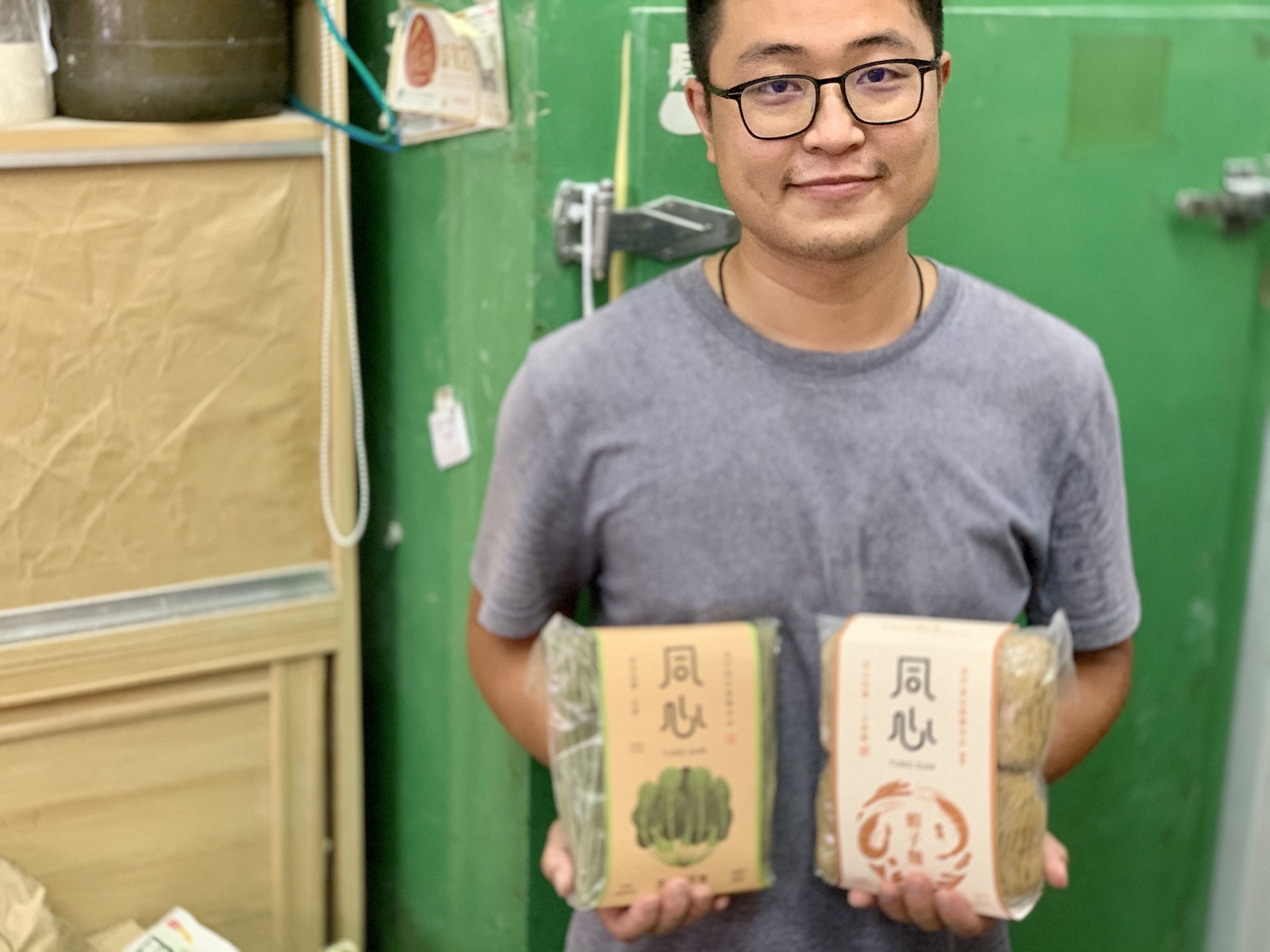 Are you planning on coming out with new products?
Yes, it depends on the market and it varies with our mindset at the time. We are trying out new products. If they work, we'll have them out in the near future, if not we'll put it away and pretend it never happened (laughs) At the moment we are trying out new flavors.
For example, with our vegetable noodles we only use flour and vegetable extract. We don't use salt, color pigments or preservatives and we are not planning on adding any of these to our products in the near future. We are trying to make our products more healthy. I personally don't like the color pigments. I'm quite protective of my daughter's health. I think most parents would agree that it's best to have less contact with those things.
In fact, we don't even add salt to our noodles. After all, everyone's taste is different so this way you can adjust the salt levels to your own liking.
What do you think Cheong Kei will be like in five years?
Five years later? I wonder if we would still be open. (laughs) In all seriousness, it is very hard work. Especially with the pandemic, it has affected our business a lot. Our primary goal at the moment is to survive. As mentioned before, we are moving towards branching out into the mainland and getting into the Greater Bay Area.
Apart from your shop here, where can we find your products?
You can find our products in some supermarkets like Royal, San Miu and online websites like Macau Shibao Online Mall.
When you aren't working, how do you spend your free time?
Looking after my daughter (laughs) yeah, basically just looking after her. I'll take her to parks, take her swimming, and go to the beach.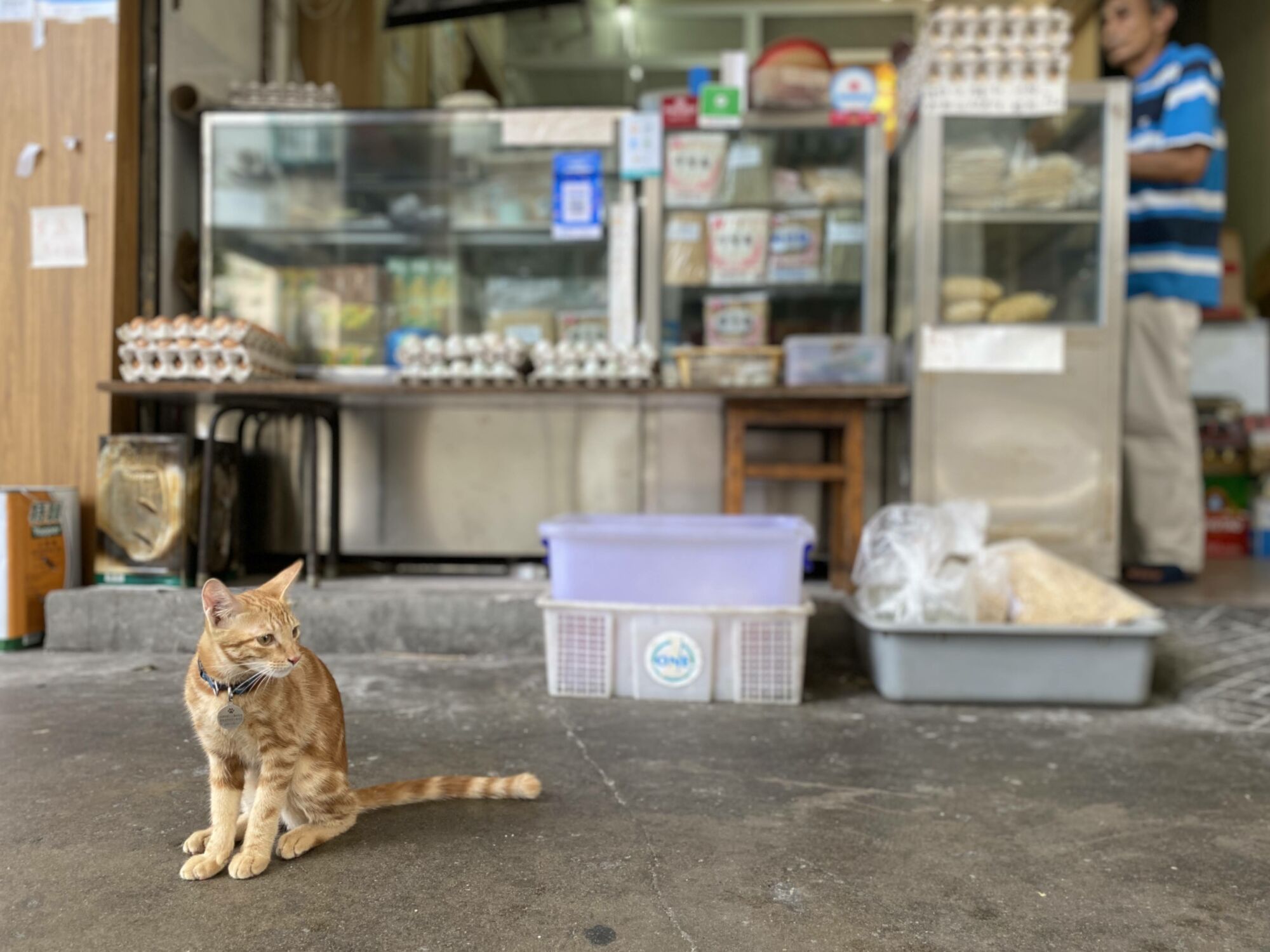 When you have visitors to Macau, how do you show them the real Macau?
Well, there are some places that you have to go to like the Ruins of St Paul's. It has to be done. (laughs) You can't come to Macau and not go to the Ruins you know? I would take them to Fai Chi Kei because it was where I would play when I was younger. I would want them to try the vendors there and have some food–just walk around the neighborhood, around supermarkets and markets. Why supermarkets and markets? First, it can satisfy their need to shop, you know, you can get cheap souvenirs there. With markets, they can compare it with their markets at home and see what the locals eat.
I wouldn't really consider going to casinos or five-star-hotels. The more authentic, local experience would be eating at cha chan tengs (Hong Kong-style cafes) and dai pai dongs (open-air food stalls). I would also take them to places where they can enjoy the nature in Macau like Hac Sa Beach, the Hac Sa Reservoir, Guia Hill, Hac Sá Long Chao Kok Coastal Trail. I personally like going to those places to exercise.
I would also take them to see the pandas! Ultimately, it does depend on how old they are.
Also read: Macau's Best Wonton Noodles for Under MOP $50
---
Cheong Kei Noodle Factory (張記製麵廠) 13E Rua Graciosa Areia Preta, Macau, +853 2822 2672, www.facebook.com/張記製麵廠-澳門
Tags
Related Posts