Anyone can have an idea but only a few are able to actually grow them into businesses. We scoured Macau and found some really great local brands born in these past two years or so that will surely amaze you! From macrame to essential oils, Colombian-style craft bags to ice creams, there's a realm of new small businesses to check out in Macau. The COVID-19 pandemic might have stirred the whole world, Macau included, but these new businesses are proof that success can be born in the face of adversity. Read on and discover some cool things, ideal to surprise someone and even make it your favorite local brand.
Wayuu Macau
(See featured image above)
Wayuu Macau was born in the middle of the COVID-19 pandemic, in August 2021. Wayuu bags are originally from Colombia, traditionally handcrafted by an ethnic group with the same name. This is Wayuu Macau's main product. The global situation forced everyone to slow down, which in the case of Mi and Lawrence Ma had a positive outcome, as they were able to create the Wayuu bags. Colorful and trendy, they became a reality after their first exhibition in the Sands Shopping Carnival at The Venetian Macao.
According to the business founders, "Mi has been always enchanted with colorful Wayuu bags when she was young", which prompted them to start trying. Lawrence took care of the POS system and graphic design, while Mi selected and sold the goods. The exhibition earned them "many customers" and gave them the confidence they needed to keep developing the business. Besides showing the Macau population a trendy and beautiful accessory, the founders also help Colombian artisans, since they're the ones making these bags.
Where to find Wayuu Macau bags: www.facebook.com/wayuu.macau, www.instagram.com/wayuumacau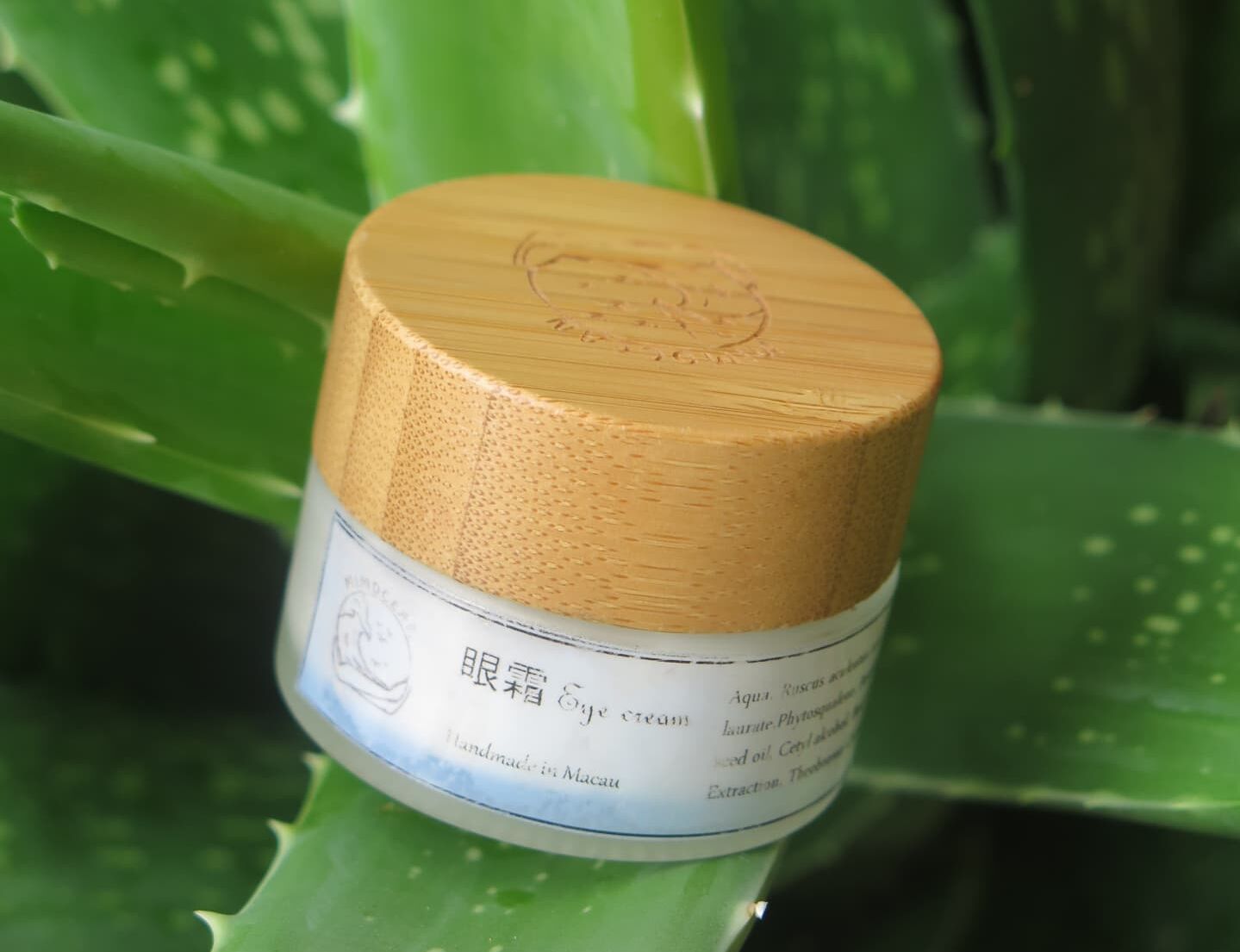 Mimocean
Mimocean is a Macau-based brand focusing on toxic-free and vegan skincare products. Andreia Ramos has a degree in Marine Science and has always been eager to promote sustainability and help protect the environment. The idea to create the beauty and skincare brand Mimocean might have started when Andreia started her Ph.D. "The first topic I was working on was endocrine disruptors. I was shocked about all the toxic chemicals that different daily life products contain. Not only cosmetics or personal care products, but cleaning products, food, drinks, and more," she told us. According to the brand's founder, these cause serious damage to the environment, wildlife, water system, soil, and many other aspects, including the one she focuses on: the systems in our body. After that, Andreia started taking workshops and courses, participating in webinars to learn how to create natural products from scratch. She's got almost 20 courses from certified schools in skincare! "I started offering my first products to my friends to try, or on special occasions," he added. Then, she was challenged to produce these on a larger scale, thus converting what started as a hobby into a real business. Isn't this great?
However, the environmental protection doesn't stop in the products' creation itself: Andreia encourages her customers to return the empty packages to get a discount on the next purchase to "to reduce waste and footprint production and transportation of packages". She's also the one behind the production wheel, at a home lab with all the necessary tools. The brand uses different raw ingredients, including essential and carrier oils, surfactants, humectants, antioxidants, herbal powders, preservatives, different kinds of butter, extracts, and more. Mimocean's is for everyone, and people can find the products online. If you're looking for something special, you can even contact Andreia and get a personalized product.
Where to find Mimocean skincare products: www.mimocean.org, www.facebook.com/Mimocean, www.instagram.com/mimocean.organic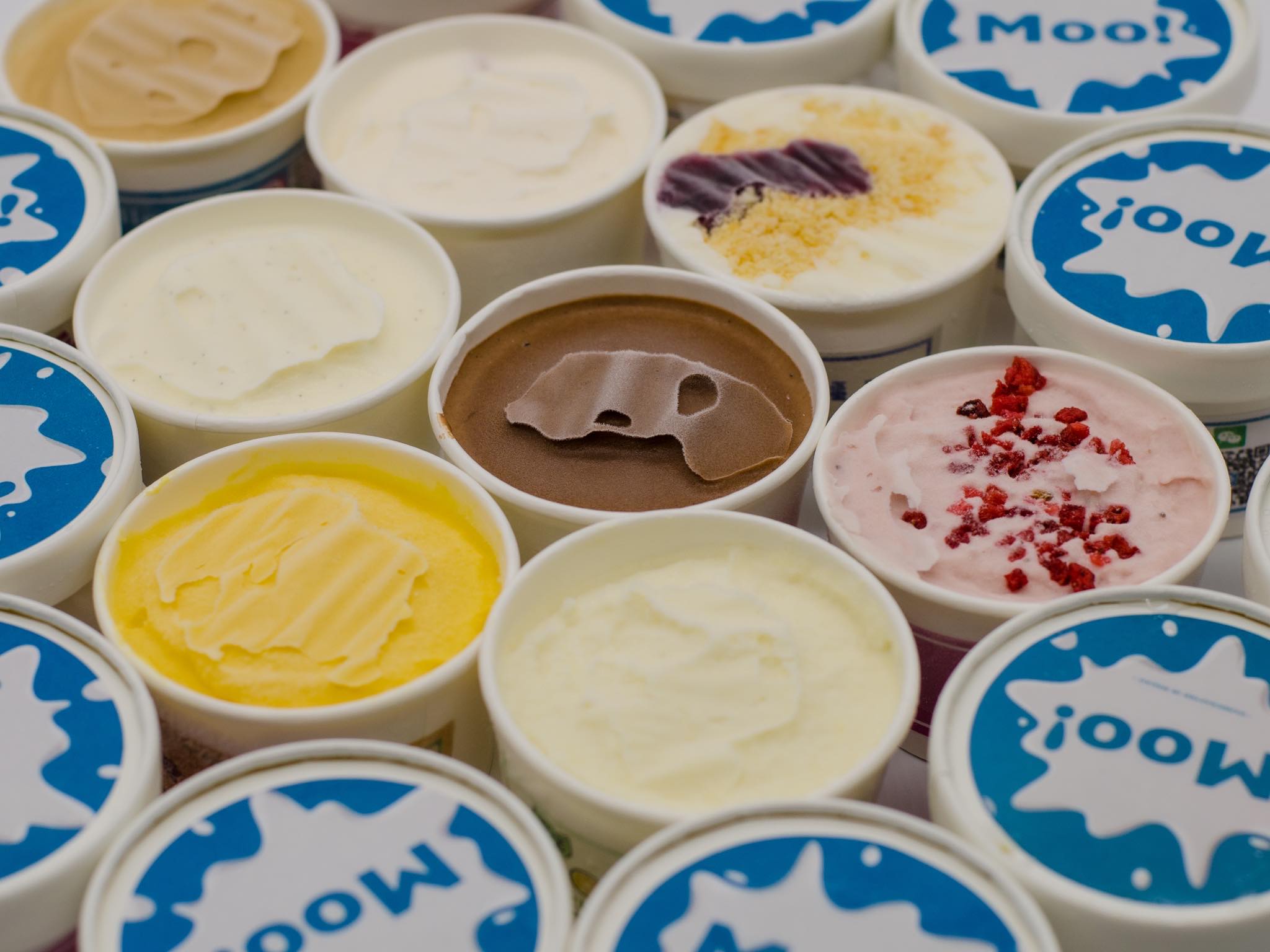 Moo Creamery
Liin Hanifah and Winsy Un started by selling ice cream online–including vegan and lactose-free options–in August 2020. Their retail shop officially opened in September 2021, much due to the pandemic as well. "We love cooking and baking and wanted to create a small business. We did a lot of research back then on deciding what product category do we do. At the time home baking was very popular and competition was fierce, and we did not have any formal training so we decided that wasn't the smartest thing to do," the founders confess. After thinking about what people love, they finally agreed ice cream was the way to go. But what makes Moo Creamery special? "It may sound counterintuitive to a lot of people–especially those from a western background–but our secret of success is to lower the amount of sugar we use, and to use more genuine ingredients," the founders explain.
It may seem easy to make ice cream, but it's an art, indeed. "Sugar in a way is like MSG, the magic ingredient makes every dessert taste better!" they start saying. The brand's creators were shocked to know how much sugar went in commercial ice creams, so they took on the challenge of reducing the sugar level on their products to a minimum while preserving quality. Everything is made in-house, including pasteurizing, homogenizing, aging, churning, cupping, marketing, and all the other processes involved in the business. "It's a team effort between two families as founding members". Moo Creamery ice creams' main ingredients are milk and cream, but also coconut milk (for the vegan products). They also sell keto ice cream, made with almond milk. The brand uses mostly raw ingredients to enable more control over the flavor and quality. Young parents are their target audience as they are believed to be very conscious about what their kids eat. However, they hope everyone gets interested in their products: "Ice cream is a well-loved dessert among people of all backgrounds and ages. We even have a few very loyal customers who are in their 60s and 70s!"
Where to find Mimocean skincare products: Moo Creamery, 14 A-B, Tv. De Ho Cong Loi. Edificio Vang Kwong, Macau (including pick-up service in Hac Sa Van and Taipa areas)
Stardust
Jovinia is the Stardust group's co-founder and chief designer, a Macau-based company with a history that started in 2016. Jovinia now runs both Stardust Journey and Stardustudio. Until 2018, the store was only online. According to the founder, Stardust Journey is a "lifestyle brand for pattern lovers" producing illustrated home decor, loungewear, and also accessories. The other company is, in a way, the brand's studio, where they craft all their beautiful designs. The brand also provides DIY workshops for customers who are looking to experience how to marble fabrics, shoes, and lampshades. "The Stardustudio is aiming to promote textiles and surface design in Macau", Jovinia adds.
Where to find Stardust products: (Online) www.stardustjourney.com,
(Shops) The Gift Shop at Wynn Palace, Av. da Nave Desportiva, Macau
Noble Mart, Shop 517a, Avenue Montaigne, Macau
Level 5, The Parisian Macao, Estrada do Istmo, Lote 3, Cotai
Vintage Pepperland, 3 Calçada do Poço, Edifício Fong Cheong, Macau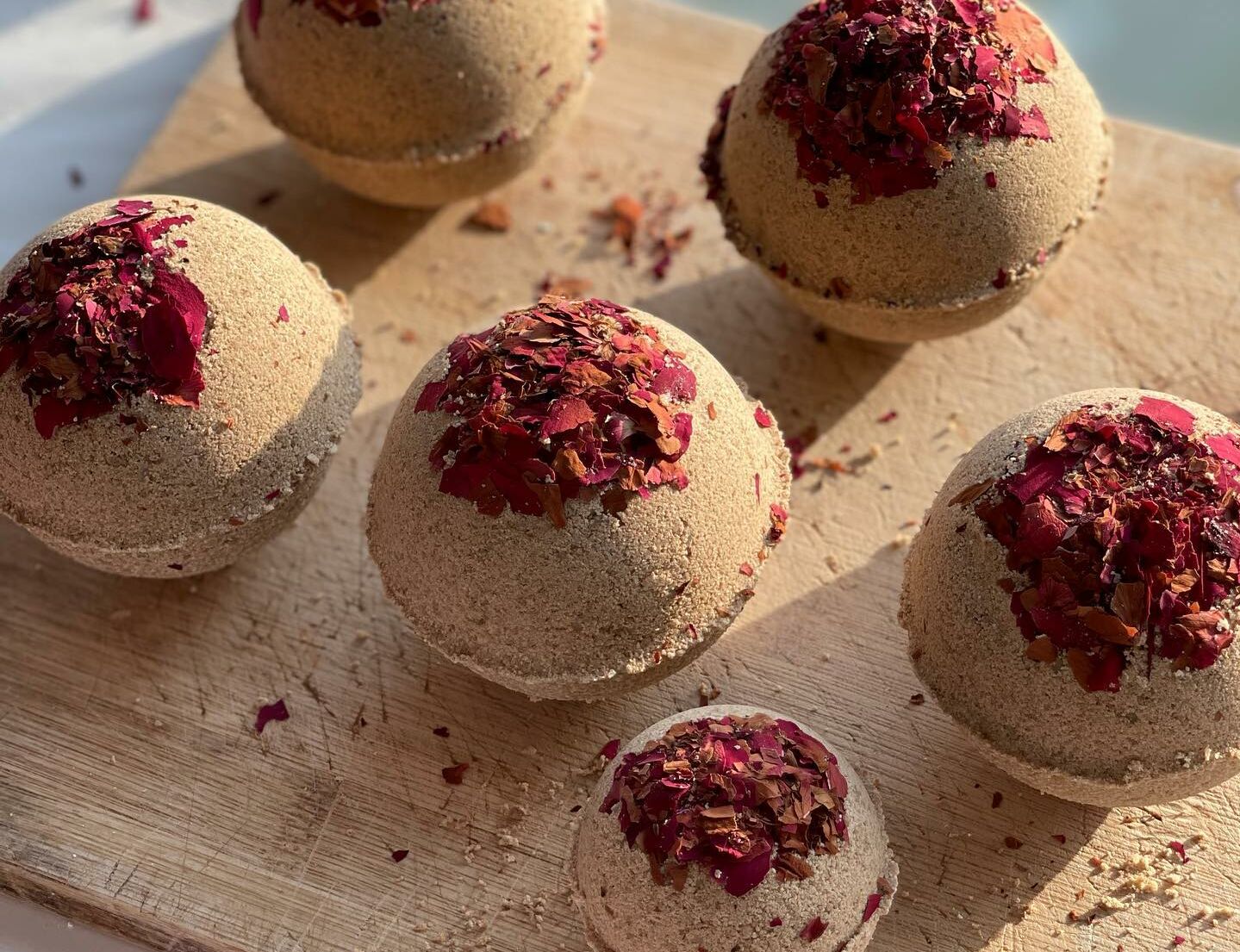 Free Spirit Oils
Macau-based Sandi Manhão started roaming the realm of essential oils in 2016. However, she's always pursued a healthy and nature-driven lifestyle because she believes "We should look for balance and benefit from what nature offers". When she encountered essential oils–and started learning about all their properties–the founder of Free Spirit Oils found something amazing: "I was fascinated with these because they were an excellent complement to what I wanted–to have a greener, toxic-free, and more sustainable home." Establishing this project was something that came "naturally", with Sandi using essential oils to better her family's lifestyle and well-being. These then started being an important part of their lives. Sandi now does her own home cleaning products, personal hygiene, and even home remedies with her oils.
"We're (the population) more and more conscious of issues like environmental pollution, food pesticides, and more," the businesswoman adds. She believes it's important to not overload our bodies with chemicals and synthetic products, arguing organic and natural ones enable us a better quality of life. Sandi tried and tested several products before taking the next step: becoming Young Living's brand partner, a name she trusts completely. Toxin-free and made from plants extracts, these oils have, according to Sandi, countless possibilities: helping with anxiety and stress, but also skin and respiratory problems, among others. Young Living is an American company in the market for more than 25 years and that specializes in essential oils, featuring more than 600 products. From organic to kosher, combinations, to cosmetics, and personal hygiene, the brand has it all and Sandi makes them available in Macau. Her target audience is mostly women between 30 and 60 years old and most products can be found online. "If a small change allows us to protect our family and control what we consume, why not?" Sandi concludes.
Where to find Free Spirit Oils products: www.facebook.com/freespiritoils, www.instagram.com/freespiritoils, myfreespiritworld.com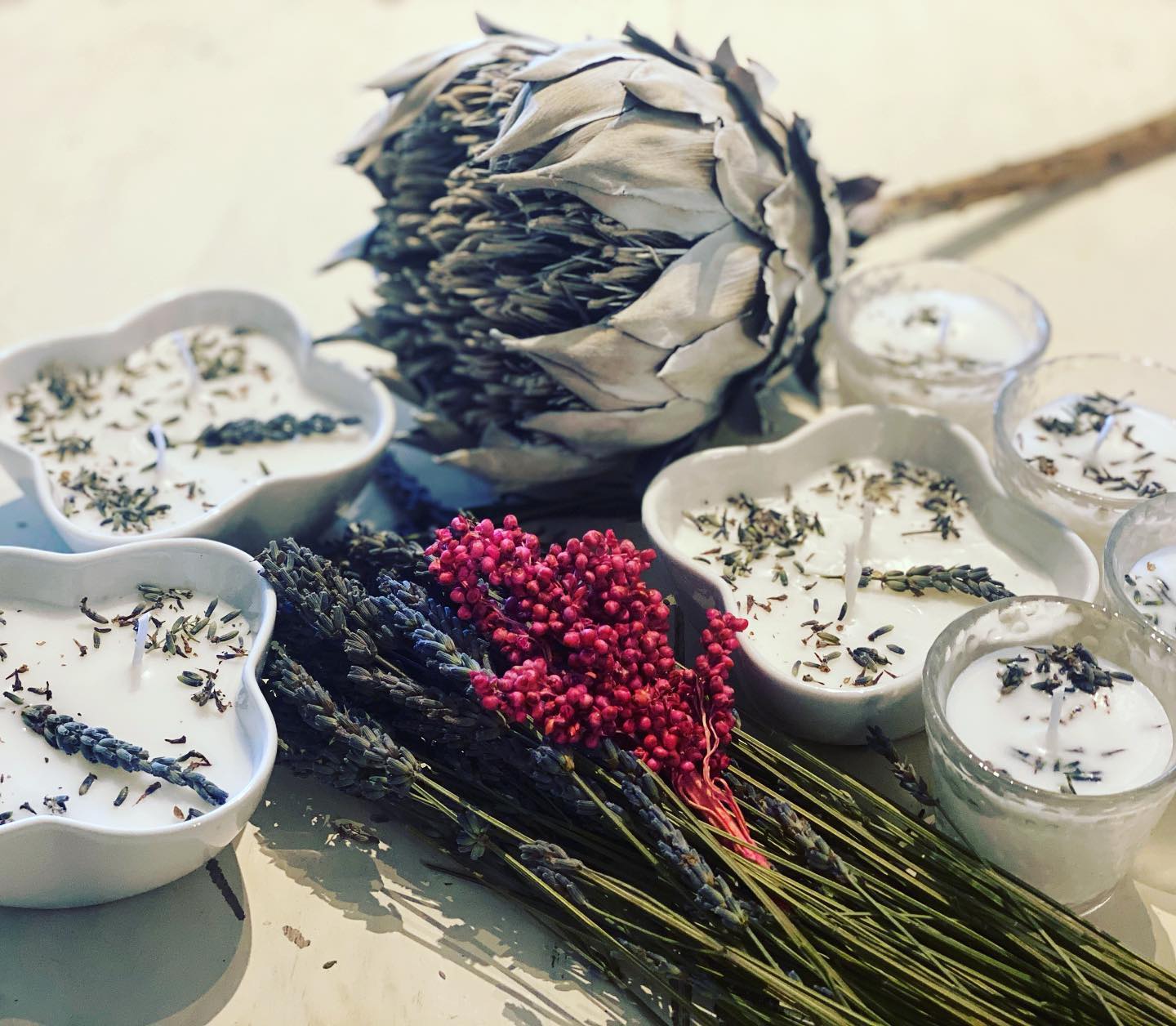 Imbali Essentials
Who doesn't love the soft scent of candles throughout a room? Perfect for any occasion, really, you can now buy scented (and unscented) handcrafted candles in Macau! Angela started Imbali Essentials in October 2020 as a hobby. Since then, the brand has been present at some local markets and other venues. Each candle made by Angela is handcrafted and unique, from start to finish. However, this isn't the only thing different about Angela's products: her candles are made with all-natural materials, including coconut wax and Young Living essential oils so the fragrances aren't synthetic. Eco-friendly, sustainable, and vegan, these candles are a must for anyone with an environmental conscience.
We also love the containers where the candles come in: each one is unique and perfectly suitable as a home decor piece–as it can be seen in the picture above–so be sure to check these candles out. They're also great to gift someone on a special occasion. You can request your own personalized candle with the scents you like most, as Angela has countless essential oils available.
Where to find Imbali Essentials products: www.facebook.com/imbaliessentials, www.instagram.com/imbaliessentials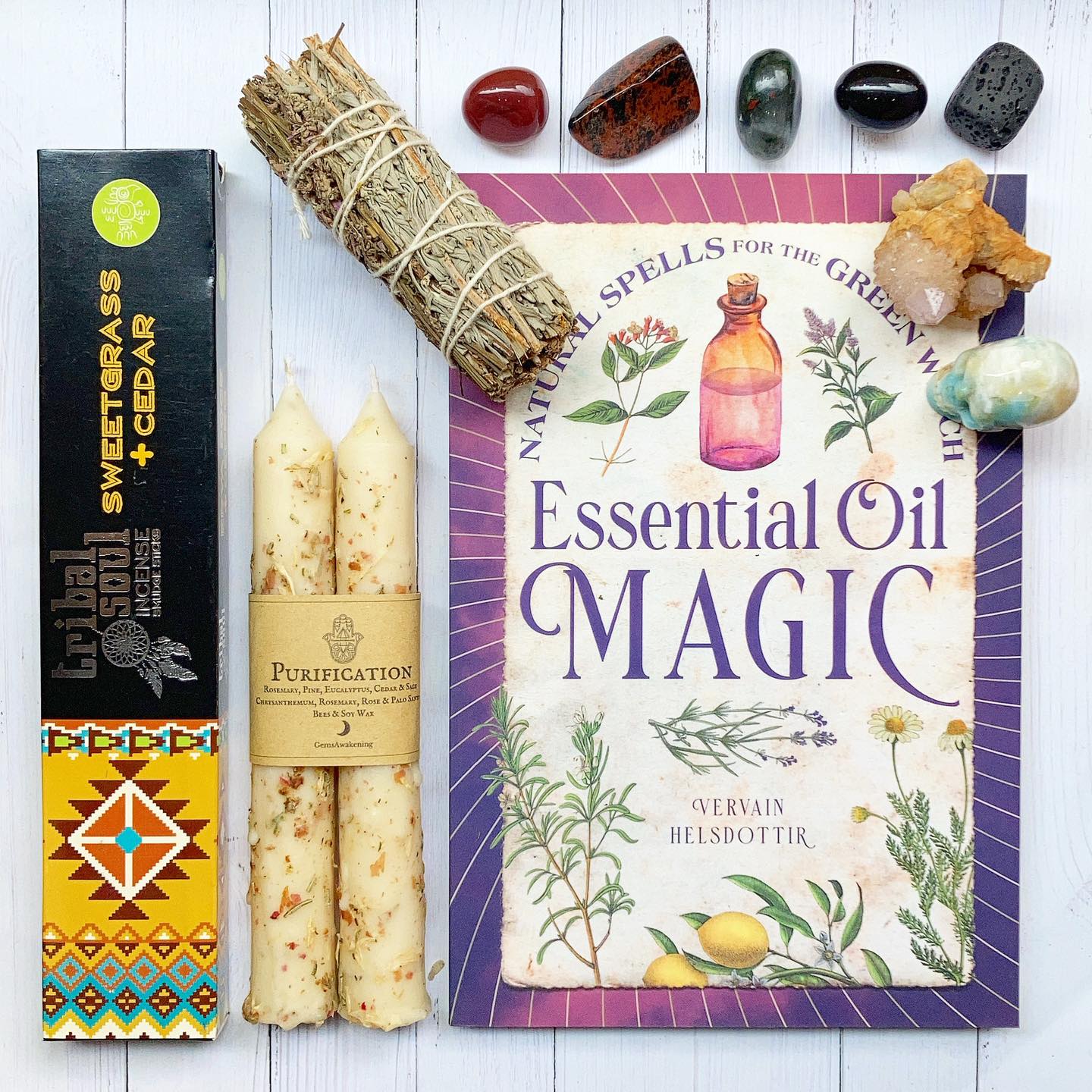 Gems Awakening
In November 2018, founders Carol and Arthur started selling handmade bracelets using specific crystals which healing properties, weaved together to work on a specific intention. They now have a physical shop in the city center, where they still sell their famous bracelets and many other products. Interestingly enough and according to Carol, "There were no big plans for Gems Awakening" back in 2018, but things seem to have taken a great turn. "It was initially created as a side business as a way to cope with the everyday stresses of our 'normal' day job. Since we were both crystal enthusiasts and collectors, we thought that this was the common ground we could both work together in a subject we both loved," the founder explained to us. At the beginning of 2020, the pandemic brought them the misfortune of unemployment but prompted the couple to open their crystal healing shop at the end of the same year. "Motivation and determination" were key elements for the project's growth. Carol also hosts private crystal healing sessions for everyone interested in knowing exactly what works for them.
But where did the fascination and interest for crystals come from? Well, Carol seems to have always been connected to their energy since her teen years: "my mom wore jade rings and earrings daily, and my real fascination for crystals began during my mid-teens, when I landed a part-time job in a mystical new age shop called Terra Mater back in Maia, Portugal." The shop–selling products such as angels, voodoo tools, candles and, crystals–made Carol fall in love with the world of mysticism and it's where she learned about this craft and created a "deep connection to the mysterious world of the minerals." Despite losing touch with crystals and their power, Carol found herself passionate about this once again when she was gifted a Kunzite crystal bracelet by her husband back in 2018. The crystal seemed to really work as she experienced its healing power first-hand. Carol then pursued this passion and started learning about it. She enrolled on the Hibiscus Moon Crystal Academy Crystal practitioner course, a US-based online course that allowed her to understand "the in-depth relationship between crystals and the human, how crystals formed and how chakras played an important role in the optimal functioning of our energetic body."
Gems Awakening's main goal is to inspire and encourage their customers based on the idea that crystals work together with one's energy and the power of intention. Asides from Arthur's handmade bracelets and necklaces, and Carol's ritual candles, the other shop's products–stones, incense, oracle cards, and more–come from different parts of the world. These are made with eco-friendly materials such as elastic, cotton, wax threads, and crystals. The candles are made of 100% beeswax and soy wax, natural essential oils, and herbs. Their target audience ranges from 18 to 45 years old, most people who are interested and curious about these matters.
Where to find Gems Awakening products: 7 Rua de Nossa Senhora do Amparo, Macau, +853 6847 6688, gemsawakening.com, www.facebook.com/gemsawakening, www.instagram.com/gemsawakening
Crystal healing sessions (with Carol): 271-273 Avenida Olimpica, MU Art Beauty, G/F Flower City, Edifício Peónia, Taipa Village, +853 6566 1820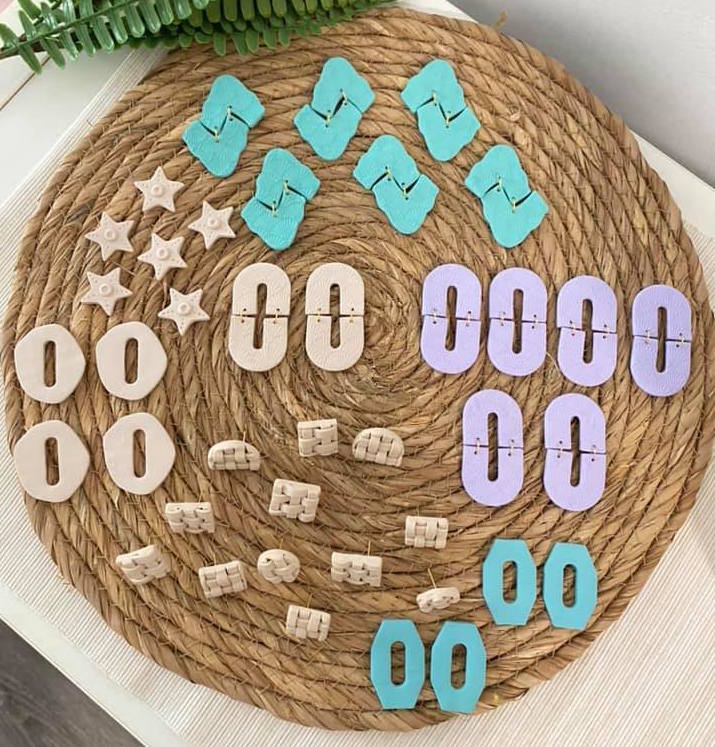 Miden Designs
Joana Peregrino is the name behind Miden Designs, a recent local brand created in 2020, right in the middle of the pandemic. It may have started out as a hobby–Joana remembers being mesmerized by the polymer clay jewelry her auntie did when she was young–but it has evolved pretty quickly into a real business. "I really enjoy it. It's like a stress reliever," the founder tells us. At Miden Designs, you'll find beautiful handmade earrings and other pieces made of polymer clay. The attractive bright colors and patterns attract a lot of attention and people love them. Joana's even thinking of starting her own patterns! Main materials include polymer clay, resin, and paint. "I'm still in the learning process, I think that we never stop learning, and I believe I have things for every taste," Joana explains. Unfortunately, Miden Designs still doesn't have a physical shop, but you can buy Joana's creations through their Instagram or Facebook. The brand is also present at several craft markets throughout the year.
Where to buy Miden Designs products: www.facebook.com/MidenDesigns, www.instagram.com/miden_designs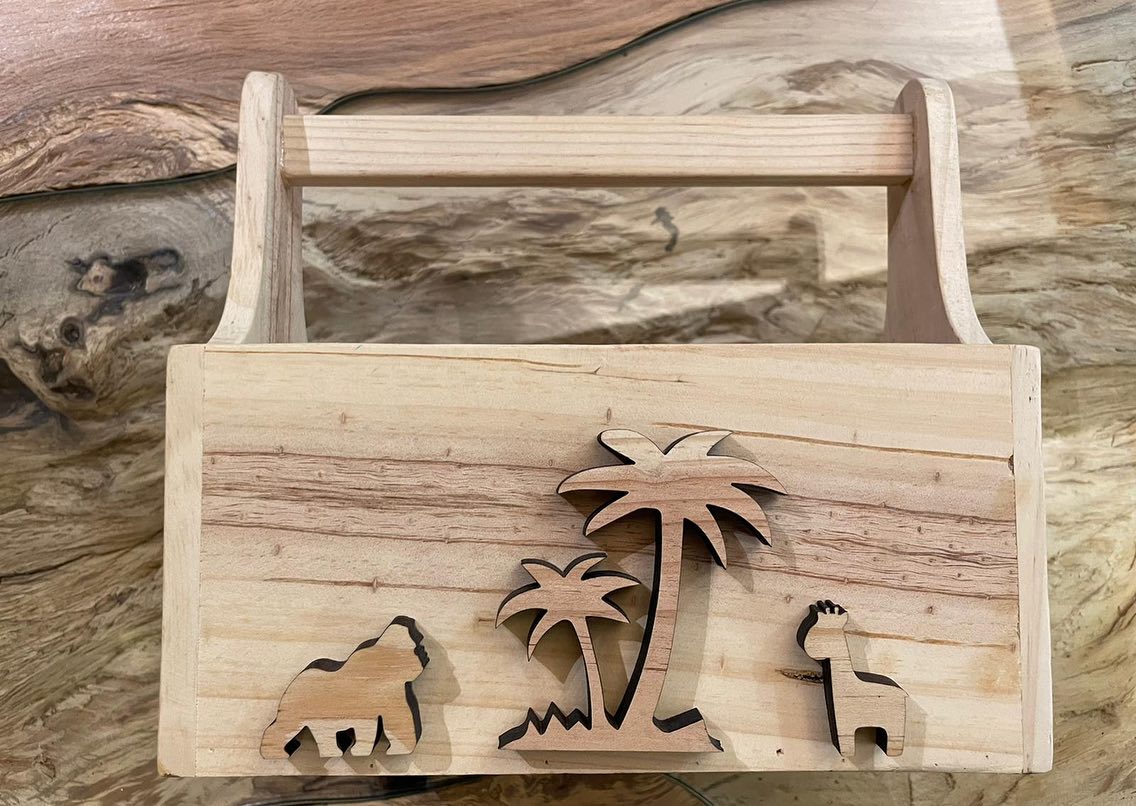 Kind Krafts Macau
Founded in 2020, Kind Krafts is an art workshop welcoming kids and adults. They offer a wide range of activities and workshops where participants work on different kinds of materials, including wood, but also painting on vases, canvases, and more. "We wanted to provide an unusual experience for people in Macau. Our art jamming workshops are a relaxing and social way to escape while enjoying some drinks, bopping along to some music, and exercising your creativity," the team tells us.
Kind Krafts doesn't have a studio of its own, but they partner up with other venues in Macau to provide art enthusiasts and creative people a wonderful way to let go and have some fun. The activity's payment includes acrylic paints brushes, canvases, easels, and any other materials required. They usually go to restaurants in idyllic locations, having done workshops at D'Ouro Portuguese Restaurant, Sofitel's outdoor area, and Tromba Rija, in Macau Tower. "Our partner restaurants provide snacks and drinks while we provide the art workshops," the team adds. If you're looking to take some time off chilling with friends–and new people as well–while painting, snacking, drinking, and listening to music, this might just be it!
How to book Kind Krafts workshops: www.instagram.com/kindkraftsmacau
Tags
Related Posts