Cha Bei is no newbie on the dining scene – they have been the go-to restaurant for delicious afternoon tea, epic Instagram shots, and yummy lunch food for a long time now. However, now they've taken it up a notch further with a selection of delightful new items added to their already awesome and diverse health-conscious menu. Now there is more to love about this place. Here's our pick of their best new items to enjoy this summer.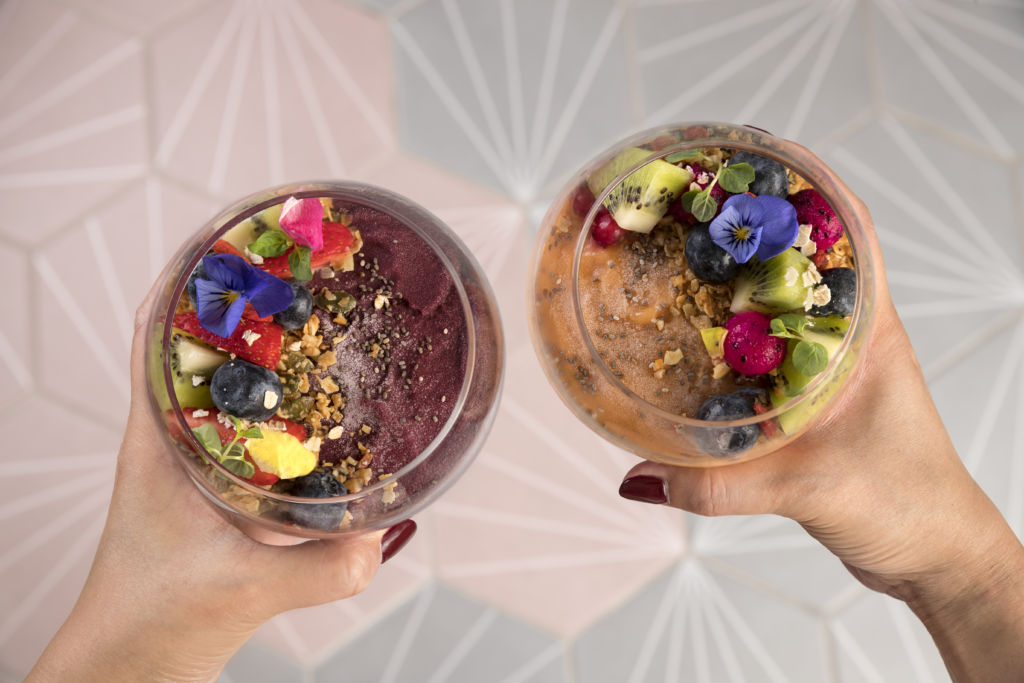 Acai Bowl
We all know it's almost impossible to find a decent Acai bowl in Macau! They are either too sweet, not made from real Acai pulp or just made from Acai powder and are a mess! Finally though, it seems we have a winner. Cha Bei's take on the iconic breakfast item is hands down the best we have tried in Macau – it's even as good as the ones in Australia. It comes in a decent serving size, it's not too sweet and comes topped with fresh healthy fruit and chia seeds – yum! Acai not your thing? They also have a carrot bowl smoothie as well packed full of flavor blended with carrot, pineapple, apple, lemon, mint, honey and topped with granola, fresh fruits, and goji berries. A forest in a bowl!
Avocado Bun Burger
At first I wasn't quite sure what to expect – an Avocado Bun Burger? Even in Avocado-crazed Sydney I never came across this, but I was pleasantly surprised to find it was almost too cute to eat. It is a 'healthy burger' – essentially an avocado split in half, filled with grilled chicken, tomato, onion and some signature sauce. The chicken is tender and the salad is crunchy and biting into an avocado is something quite different. While it is a slight challenge to eat, it's delicious and a great option for those wanting something lighter for lunch as it's on the smaller side. It's served with cute-as-a-button potato bites and is so tasty you will want to keep it all to yourself!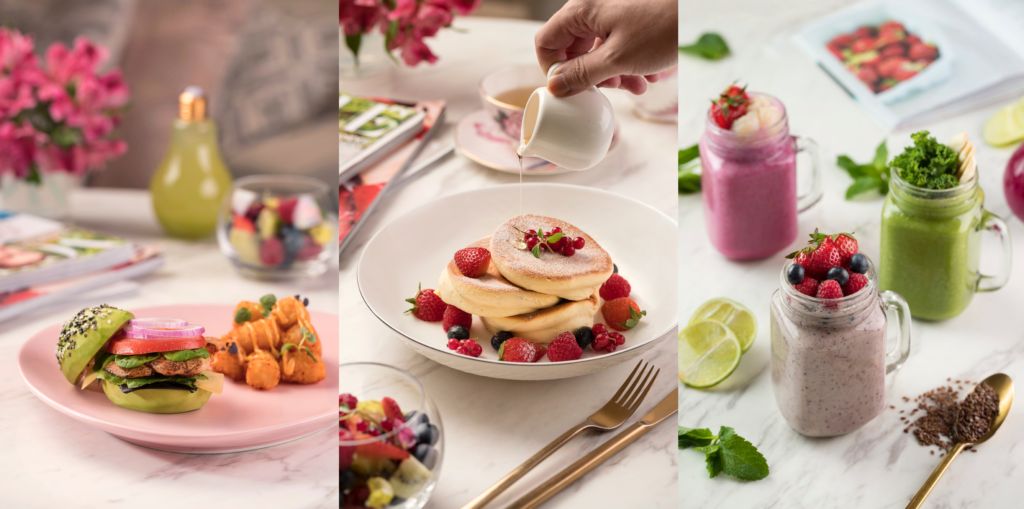 Soufflé Pancakes
If you haven't had soufflé pancakes then you really are missing out. What is surprising is how fluffy and light they are – not heavy and filling like traditional pancakes. My first thought when I saw the serving here (it comes with three generously sized soufflé pancakes surrounded by fresh fruit) was how am I even going to finish this? But they are so airy and light that they are perfect to round up a breakfast or brunch – good for sharing too. Not too sweet, not too heavy – they are just right!
Smoothies
The smoothies here remind me of what I like to make at home (or what we all wish we could make at home). They are healthy, nutritious, delicious, and packed full of vitamins, fruits, vegetables, and superfoods. These are perfect for a morning start or afternoon pick me up. Cha Bei also serves nice cold-pressed juices and fresh teas from TabooChah. I loved the ginger-goji flavored one – so tasty and good for you! Who said a healthy diet has to be boring and tasteless?
---
Cha Bei is located on 1047, 1F, Galaxy Macau, +853 8883 2221
Tags
Related Posts