Connectivities: Living beyond the boundaries – Macao and the Greater Bay Area, the 17th International Architecture Exhibition, La Biennale di Venezia – Works of the Collateral Event of Macao, is an exhibition that can be visited at the Taipa Houses. The exhibition team comprises the curator, Carlos Marreiros–a renowned Macau architect–and young local architects and urban planners Ho Ting Fong, Che Chi Hong, Lao Man Si, and Chan Ka Tat.
The four exhibits, titled "Connected", "Connectivity is from point to point!", "Boundary Verticalisation – the Collision of Two Different Urban System" and "Coexistence", present the relationship between architecture, land reclamations, collective memory, and urban life from multiple perspectives, offering visitors a picture of the cross-border life in the Guangdong-Hong Kong-Macau Greater Bay Area.
The 17th International Architecture Exhibition, La Biennale di Venezia – Exhibits from Macao was opened to the public on May 22 in Venice, Italy. Considering the epidemic prevention and safety, the physical works are exhibited in Macau and the related works are presented at the Macao-China Pavilion in Venice through electronic media, showcasing the concept of the works, the assembly process, and interviews with the exhibition team, allowing visitors from both places to view the exhibition "simultaneously", breaking the limitations of space and distance, and expanding the possibilities of "connectivity" through technology.
When: June 18–September 24, 2021
Where: Taipa Houses-Museum, Avenida da Praia, Carmo, Taipa
How much: Free admission
For more information, check here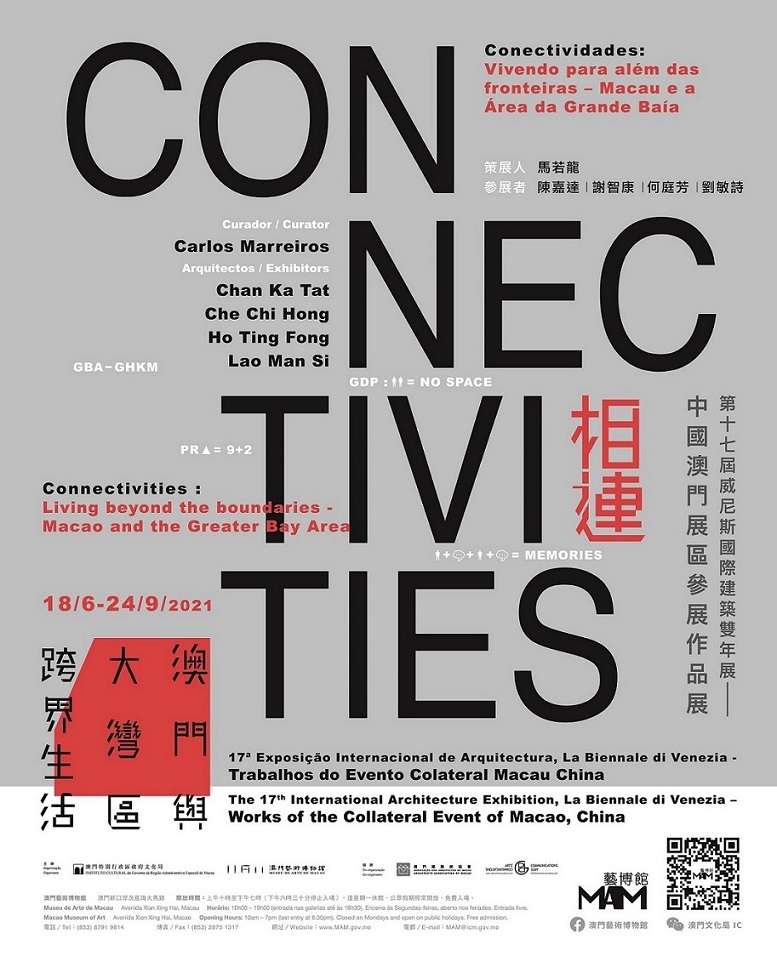 Tags
Related Posts