Macau artist Alice Kok showcases her solo exhibition "A Way to Exist, Away to Exist" – Works by Alice Kok in AFA Macau on November 21. In A Way to Exist, Away to Exist, Alice Kok presents a body of work whose expression is intrinsic in its subject, one that explores exchanges between spiritual practice and community using image making, objects, interviews and print. The new works in this exhibition take a recursive and imaginative approach so as to reposition the artist's relationship experiences of identity, writing and landscape—both those personal to the artist and those shared with others. The results of these experiential moments as shared by Kok are personal and direct invitations, but they also invite a wider community to contemplate her activities.
The artist's photographs of Macau and Tibet consider the production of cultural and cross-cultural identities. As we rethink these subjects in the wake of a global pandemic, Kok's partially distorted images invite us to consider anew our relationships with movement, communication and far-off places. These broad terms—abstractions to many of us—have direct personal significance for the artist, whose own family unit is currently separated between these two places.
Alice Kok's solo exhibition organized by the Macau Art For All Society is part of the "Perpetual Impermanence" – Established Artists Exhibitions Series. Alice is the President of General Assembly of Art For All Society. Alice Kok left for France in 1998. She has graduated with the National Master Degree of Fine Arts (DNSEP) in Ecole Supérieure des Beaux Arts de Toulouse in France in 2004.
When: November 21–December 18, 2020
Where: AFA, 4F Art Garden, 265 Avenida Dr. Rodrigo Rodrigues, Macau
How much: Free admission
For more information, call +853 2836 6064 or send an email to [email protected]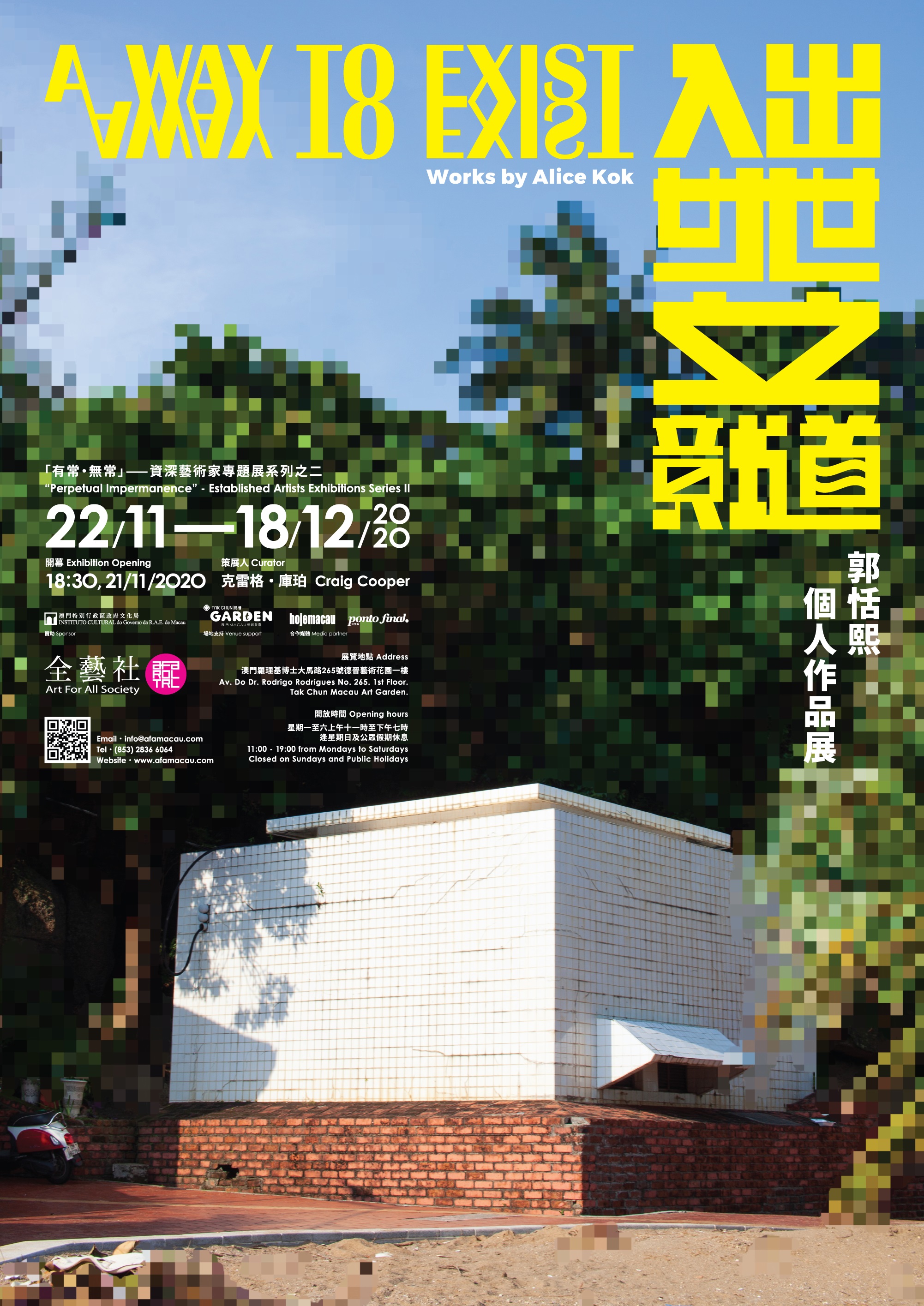 Tags
Related Posts