Christmas is upon us and Sofitel Macau At Ponte 16 has crafted a series of incredible offers for all to dine lavishly this season! From a seafood feast to specialty dishes from New Zealand, there is an array of cuisines to explore, so read on and find where to celebrate this festive occasion at Sofitel Macau At Ponte 16!
Christmas Gets Social – Christmas Social Seafood Dining
(See featured image above)
After a successful debut, Privé is elevating the highly popular Social Seafood Night in December with a surprising festive menu. The innovative culinary event adds a touch of gastronomic flair while keeping its "sharing" theme. Exquisite seafood treasures and traditional Christmas staples are freshly prepared in sharing portions for you and your loved ones to taste and to talk about.
To add a touch of festivity during Christmas Eve, Christmas Day and New Year's Eve, the "Insta-ready" seafood platter on ice will surprise you with a new item, French caviar! The delicate taste of caviar is best complemented by other exquisite seafood namely Boston lobsters, blue crabs, Malaysian king prawns, clams, mussels, and French oysters. The Christmas Social Seafood Night is also presenting roasted turkey with chestnut stuffing and roasted Wagyu prime rib at the carving station, alongside whole roasted fish of the day and Spanish red prawns with garlic butter.
While indulging in all these traditional seasonal delicacies, leave some space for Christmas dessert to end the evening on a sweet note. Don't forget to have your camera ready for the dramatic visual effects created by dry ice to make your Christmas even more memorable. Take a boomerang on Instagram, share it on social media and wish everyone a very Merry Christmas!
When: 6:30pm–10:00pm, Tuesday–Saturday, December, 2019
Where: Privé, 6/F Sofitel Macau at Ponte 16 Rua do Visconde Paço de Arcos, Macau
How much: MOP $488 per person (plus taxes), MOP $588 per person with free-flow wines and beers (plus taxes)
December 24, 25 and 31, 2019 – MOP $888 per person (plus taxes)
For more information, check their official page or book by calling +853 8861 7213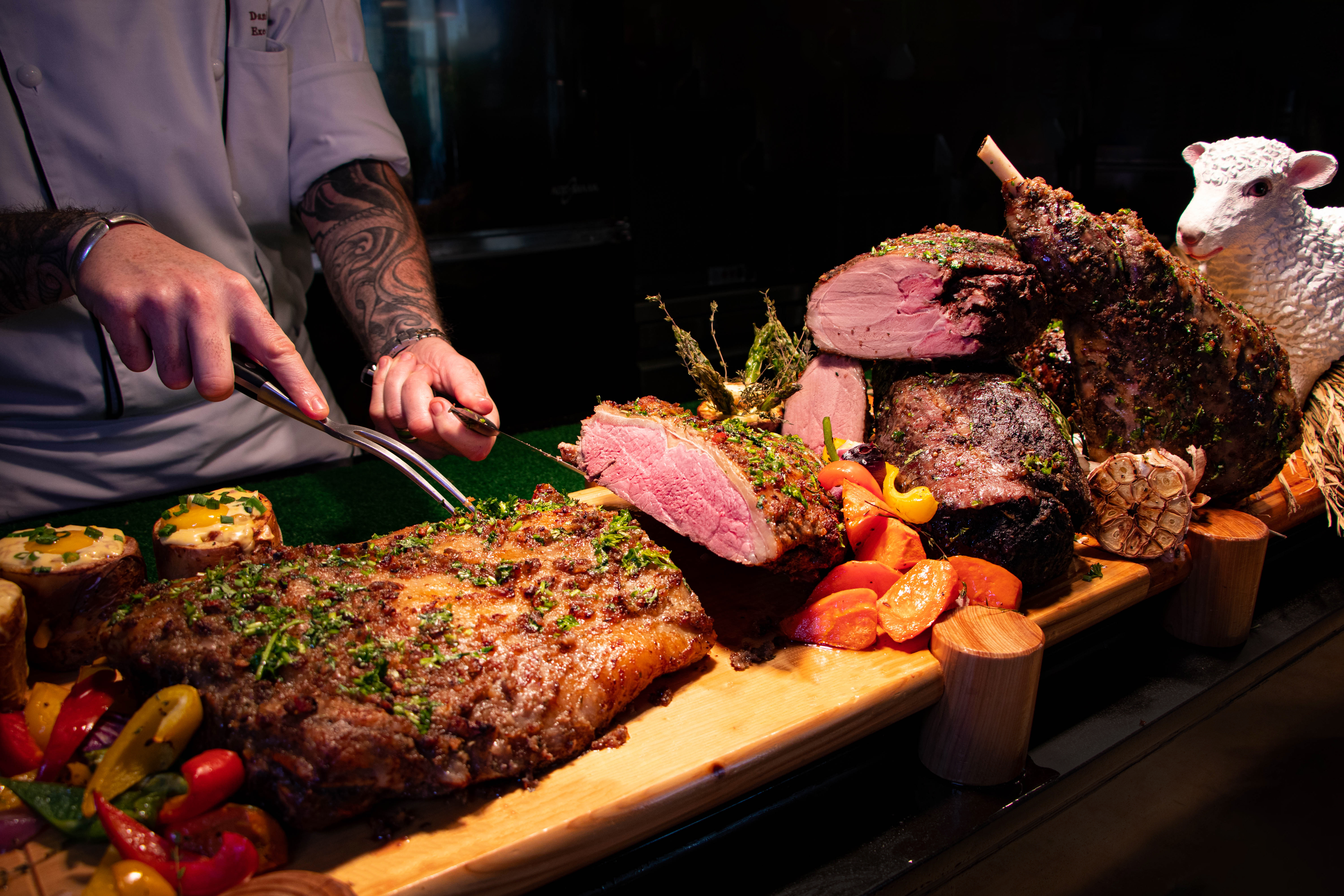 Christmas Feast with a Kiwi Twist
Shake up your Christmas culinary experience! Mistral Restaurant has prepared a series of festive feasts with the freshest tastes from New Zealand for its well-known seafood buffet. As an expert of Kiwi food culture, Chef Daniel is proud to present New Zealand's finest cuts of grass-fed meat including sirloin, rib eye, lamb leg and rack of lamb, which will be grilled to perfection at the carving station.
In addition, slow-roasted short ribs will be freshly-prepared and passed around for your tasting pleasure. Meanwhile, the buffet will be elevated with the ocean gems including the oyster, lobster, prawn and many more. With over 14,000 km of coastline, New Zealand is home to some amazing seafood. Without a doubt, fish and chips is a bonafide Kiwi favorite, and you can savor this delicacy at Mistral Restaurant's live cooking station. Also, don't miss the freshly cooked New Zealand steamed seafood platter that will be passed around for your indulgence.
New Zealanders also love their pavlova during Christmas–a meringue-based cake that's topped with cream and all kinds of fresh fruits. Mistral Restaurant presents an oversized pavlova cake to offer guests an authentic Kiwi Christmas flavor. On Christmas Eve, Christmas Day and New Year's Eve, enjoy whole tuna, roast turkey as well as various special Christmassy drinks for additional surprises.
When: 6:30pm–9:30pm, December, 2019
Where: Mistral Restaurant, Sofitel Macau At Ponte 16, Rua do Visconde Paço de Arcos, Macau
How much: MOP $428 per person (plus taxes)
December 24, 25 and 31, 2019 – MOP $588 per person (plus taxes)
(Exclusive price on children under 12 years old)
For more information and bookings, call +853 8861 7210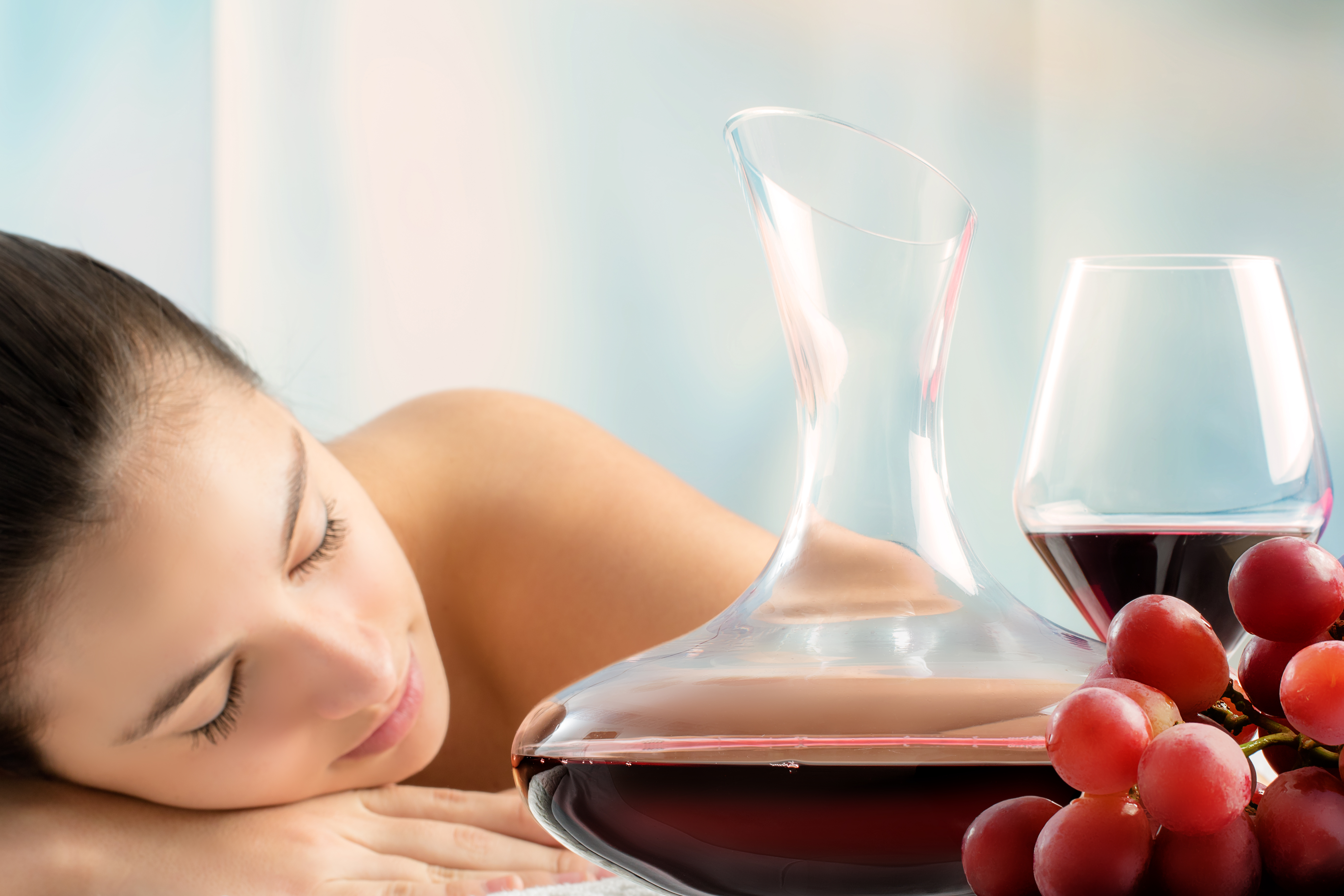 A Celebratory Vinotherapy
To celebrate the Christmas season, So SPA is offering a Vinotherapy package to tune up your festive mood. Here's a toast to the holiday season! The 90-minute Vinotherapy package includes a red wine rejuvenation body wrap which uses grape seeds, skins and stems to rejuvenate your body.
These essences of red grapes are rich in antioxidants that help to slow down aging, spur new cell growth and firm up the skin. Then, enjoy an aromatherapy massage to relax your body and mind.
When: 10:00am–11:00pm, December, 2019–January 5, 2020
Where: So Spa, 6/F, Sofitel Macau At Ponte 16, Rua do Visconde Paço de Arcos, Macau
How much: MOP $888 per person (plus taxes)
For more information and bookings, call +853 8861 7801
Tags
Related Posts