8 ½ Otto e Mezzo Bombana is bringing together two great chefs, who will each present flavors inspired by modern Filipino cuisine. One is Chef Jordy Navarra, a guest chef, and the other is Executive Chef at 8 ½ Otto e Mezzo Bombana. The unique collaboration will take the form of a delectably unforgettable eight-course set dinner menu and balance tradition and innovation.
Born in Napoli, Chef Antimo Merone's passion for cooking lured him away from a career in finance, and he gained his experience in restaurants in some of Europe's most prestigious culinary institutions. In 2014 triple Michelin starred Chef Umberto Bombana recruited him and now he spends his time as Executive Chef at 8 ½ Otto e Mezzo Bombana.
Chef Jordy Navarra, meanwhile, is passionate about Filipino cuisine but is equally talented and trained. He honed his skills at Heston Blumenthal's The Fat Duck in the UK. He then took these further at Bo Innovation in Hong Kong. In 2014, he moved back to the Philippines to launch Black Sheep, focusing on modern Filipino fare. Two years later, he opened Toyo Eatery to critical acclaim. Chef Jordy continues to bring the flavors of the Philippines to a global audience.
Together, these two hot talents have created an eight-course menu. To further delight diners, Chef Jordy will also present another eight-course menu from Toyo Eatery (recipient of the Miele 'One To Watch' Award by Asia's 50 Best Restaurants 2018) at Glasshouse, a pop-up restaurant at Terrazza Italian Restaurant at Galaxy Macau™. For two wonderful evenings, you can savor modern Filipino cuisine featuring seasonal ingredients and inventive flavor combinations.
When: 
7:00pm, Thursday, September 6 (8½ Otto e Mezzo Bombana eight-course set dinner)
8:30pm–11:00pm, Friday, September 7 (Terrazza's Glasshouse eight-course set dinner)
6:00pm–8:00pm, Saturday, September 8 (Terrazza's Glasshouse five-courses set dinner)
8:30pm–11:00pm, Saturday, September 8 (Terrazza's Glasshouse eight-course set dinner)
Where: 8½ Otto e Mezzo Bombana (1031, 1/F) & Terrazza's Glasshouse (201, 2/F), Galaxy Hotel™, Estrada da Baía de Nossa Senhora da Esperança, Cotai
How much: 
8½ Otto e Mezzo Bombana eight-course set dinner: MOP $1,380 per person (add MOP $700 for wine pairing)
Terrazza's Glasshouse eight-course set dinner menu: MOP $988 per person (wine pairing included)
Terrazza's Glasshouse five-courses set dinner menu: MOP $688 per person (wine pairing included)
For more information, please call +853 8883 2221, or visit their website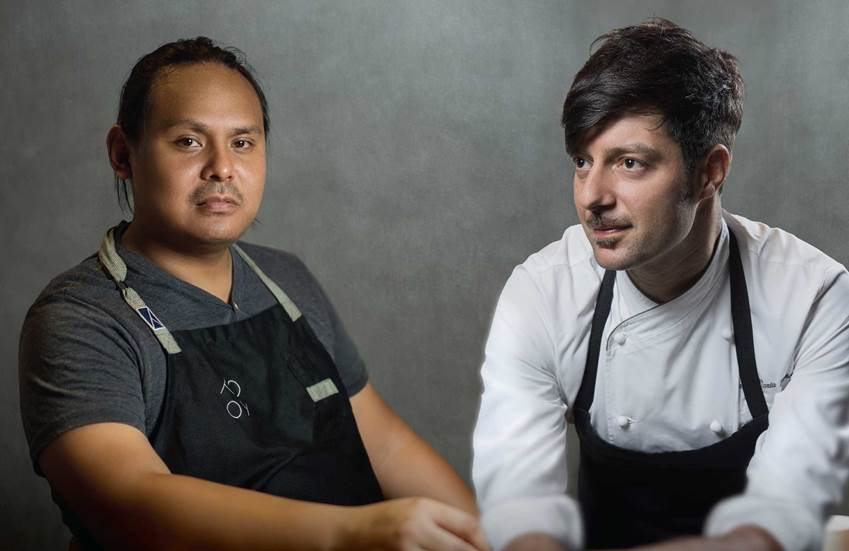 Tags
Related Posts