A sensational dining experience of historical and theatrical Kyoto cuisine comes to Macau this August. Chef Kazuo Takagi, of two Michelin-starred Kyoto Cuisine Takagi in Ashiya, Japan has been invited on behalf of the Michelin guide Hong Kong Macau Dining Series as the latest guest chef in their International Chef Showcase.
Chef Kazuo Takagi has created a unique five-course lunch and eight-course dinner menu exclusively for the Dining Series which will be available at Tenmasa, a Michelin guide-recommended Japanese restaurant at Altira Macau. Chef Takagi's eponymous restaurant is an internationally regarded custodian for Kyoto cuisine which is known for its rich culture and history. According to Chef Takagi, "Kyoto cuisine reflects the beauty of our seasons and is always prepared with the utmost respect, harmony, and care." Through his cooking, he hopes to bring these traditions to a wider audience as he relates, "true Kyoto cuisine is rare even in Japan today as it has very complicated preparation; I want it to continue its long history".
An expression of the colorful and floral four seasons of Kyoto is reflected in his appetizer which is an elaborately presented dish of Kegani crab, sea urchin, caviar, local seasonal vegetables and herbs, dashi jelly. Also on the menu is one of Chef Takagi's most well-known dishes, his soup. Complex and highly technical in preparation, he will be serving his abalone, asparagus, onsen egg, green peas and black truffle soup with signature dashi broth. Traditional ingredients of Japanese red tea and matcha are interpreted in the innovative dessert, which balances the zest of mango and pineapple purée with creamy milk sorbet.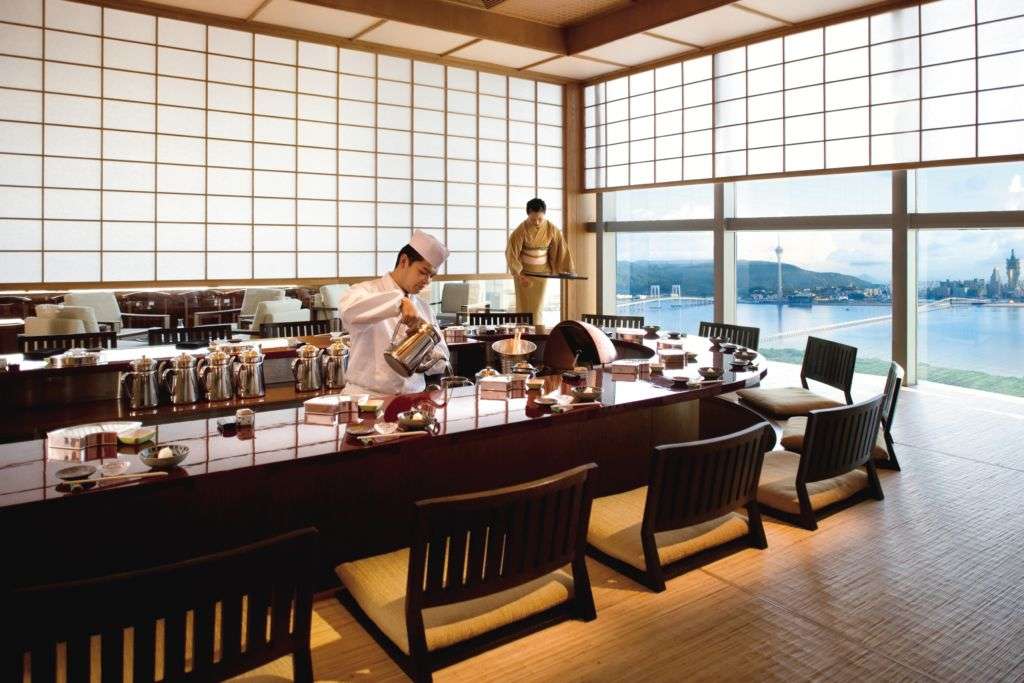 When: August 11–12, 2017
Where: Tenmasa, Altira Macau, Avenida de Kwong Tung, Taipa
How much: Lunch starts at MOP $800 and Dinner at MOP $1,888
For more details, visit www.guide.michelin.com.hk
Tags
Related Posts