Several restaurants at Sofitel Macau At Ponte 16 are in for the celebrations of Le French GourMay, a gastronomy feast spread around the world to welcome food, traditions and costumes for France! Organised under the Le French May Arts Festival, the 11th edition of Le French GourMay is an annual celebration of gastronomy à la française, dedicated to a distinct French region and its special delicacies. Sofitel Macau At Ponte 16 comes together to showcase the cuisine of Loire Valley.
Gastronomy à la Française at Privé
As an advocate of French "art de vivre", Privé is celebrating Le French May this year with an enticing Loire Valley set menu. The meal starts off with pan seared foie gras toasts and two main appetisers, namely chicken puff pastry in white wine bechamel and salmon tartare with avocado, capers, and mustard. As for main course, guests can choose from seafood and meat delicacies that include pan fried scallops with cauliflower puree and homemade sun-dried tomatoes, and beef Talleyrand with pan seared foie gras, truffles, mashed potatoes and fresh long beans.
When: Tuesday–Saturday, 6:00pm–10:00pm, May 1–31, 2019
Where: Privé, 6/F Sofitel Macau At Ponte 16, Rua do Visconde Paço de Arcos, Macau
How much: MOP $488 per person (minimum of two persons, including one main course), MOP $588 (including two main courses)
With a Loire Valley wine – MOP $1,188 (one main course) or MOP $1,388 (two main courses)
For reservations, call Privé at +853 8861 7213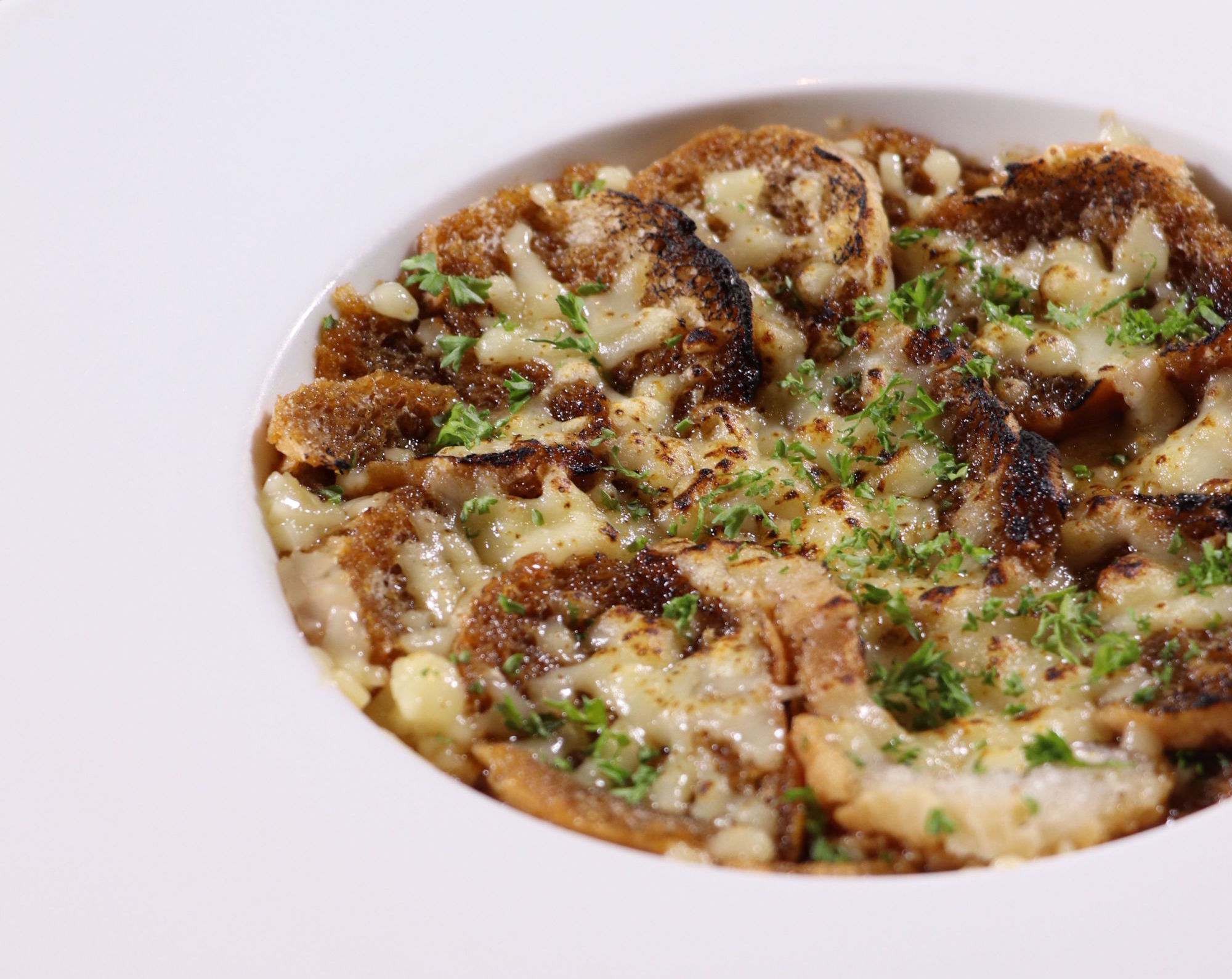 The Tale of Loire Valley Gastronomy at Mistral
In celebration of the annual Le French GourMay, Mistral Restaurant is introducing a Loire Valley dinner buffet menu in May, serving an assortment of Ligérien specialties in rotation. Being one of the best regions for cheese, Loire Valley is well-known for its goat cheese and the cheese station features goat cheese of different flavours and textures, namely Selles-sur-Cher, Sainte Maure, Valençay, and Crottin de Chavignol. Charcuterie and Terrine are staples in French cuisine and guests can savour a selection of cold cut and sausages from Loire Valley paired with the local Fouace bread. The Loire is the longest river in France and home to an abundance of fresh water fishes. The buffet menu offers European fish specialties in rotation and guests can enjoy rare fish that includes zander, perch, pike, or bleak, which is simply grilled to preserve its original taste.
Surrounded by forests and vineyards, Loire Valley has a rich production of mushrooms and wine, which serve as the main ingredients for delicacies that include sautéed porcini with truffle, French bistro classic beef Bourguignon, and challans duck confit prepared in Loire Valley Muscadet. In addition, guests can treat themselves to the country flavour of Pork Stew, which is simmered in a variety of vegetables. To finish this culinary journey to Loire Valley, millefeuille, lemon meringue tart, assorted macaroons, and crème brûlée are on the offer as desserts.
When: Tuesday–Saturday, 6:00pm–9:30pm, May 1–31, 2019
Where: Mistral,  Sofitel Macau At Ponte 16, Rua do Visconde Paço de Arcos, Macau
How much: MOP $368 per person
For reservations, call Mistral at +853 8861 7210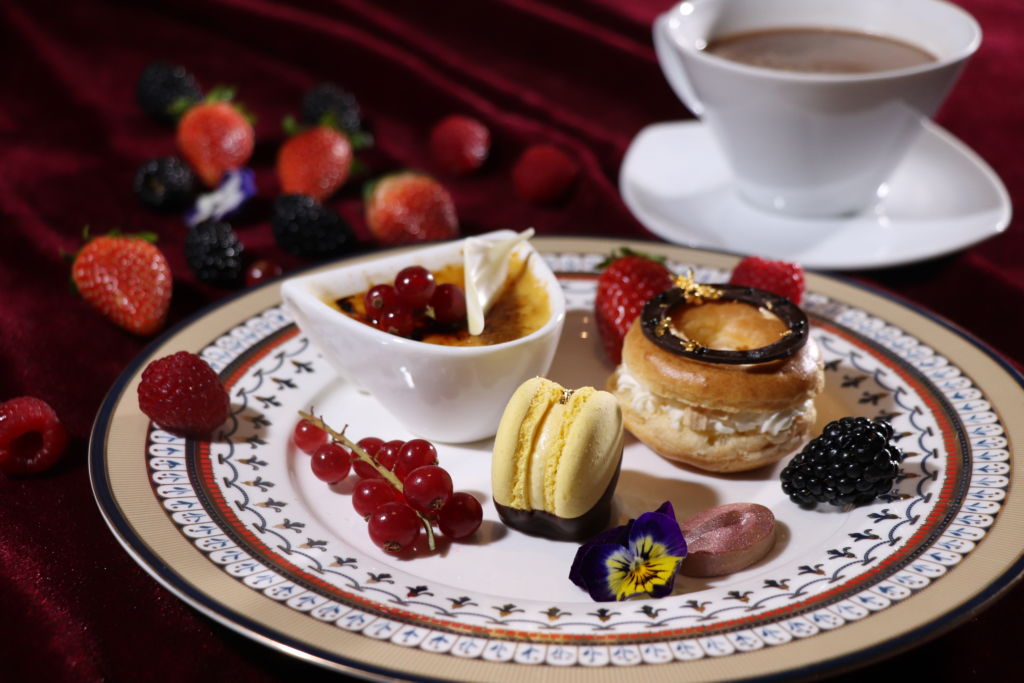 The Revival of Le Goûter at Rendezvous Lobby Bar
Afternoon tea is a popular routine in both the United Kingdom and France. While the British like to enjoy sweet and savoury snacks with a cup of black tea, the French prefer cakes and sweet pastries with coffee during "Le Goûter", which represents the essence of their lifestyle and the way to "avoir la pêche"! As celebration of Le French GourMay, RendezVous Lobby Bar is promoting the art and culture of French afternoon tea with three classic French desserts, namely crème brûlée, Paris-Brest, and macaron. Paris-Brest was created by pâtissier Louis Durand in 1891 to commemorate the Paris–Brest–Paris bicycle race.
Filled with fine silky cream, Paris-Brest has a circular shape that represents a wheel and the round pastry is now a favourite all over France. As for Crème Brûlée, the earliest known recipe was found in royal chef François Massialot's 1691 cookbook Cuisinier royal et bourgeois. Literally meaning "burnt cream", crème brûlée consists of a soft custard base topped with a fragrant layer of hardened caramelized sugar.
With roots in Italian monasteries, macaron was brought to France during the 16th century and was transformed by Parisian pâtissier Pierre Hermé during the early 20th century to include crispy colourful shells and a soft and moist filling. The three classic French desserts have a limited offer at RendezVous Lobby Bar in May and come with a cup of coffee or tea, allowing guests to fully enjoy the elegance of French art de vivre.
When: Tuesday–Saturday, 2:30pm–5:00pm, May 1–31, 2019
Where: RendezVous Lobby Bar, Sofitel Macau At Ponte 16 Rua do Visconde Paço de Arcos, Macau
How much: MOP $88 per person
For reservations, call RendezVous Lobby Bar at +853 8861 7213
Tags
Related Posts