Young artist Célia Rosário opens her solo exhibition "Native Colors – Works by Célia Rosário" in AFA Macau at 6:30 pm on April 21. As a new member of AFA, Celia marks her second solo exhibition in Macau. With 14 acrylic works that will be showcased, the artist creates strong primitivism in the totem images on monumental poles and the detached, deformed presentations as subjects of her work by using striking color contrasts. These are all about primitivism.
Against a sharp, vermilion background in 'Untitled 6' are poles standing in a circle with men sitting on top in grassland, conjuring up the image of a clan performing a sacrificial rite. As the major part of the work, the totem image looks dark and mysterious in the vivid, orange-red backdrop, with its centre resembling a black hole especially with the radiating red colour, ready to draw in its viewers. It is the very representation of strong totem worship.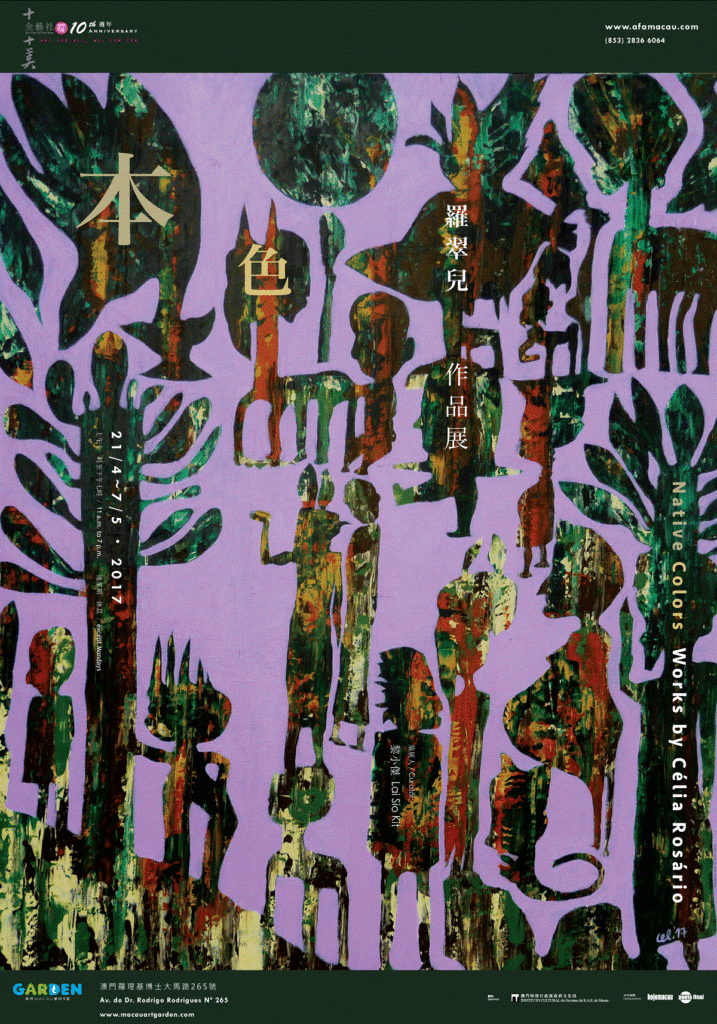 "Native Colors – Works by Célia Rosário" is partly sponsored by the Cultural Affairs Bureau, Macao SAR Government.
When: April 21 – May 7
Where: AFA Macau, 4th Floor, Art Garden, Avenida Dr. Rodrigo Rodrigues N. 265, Macau.
How much: Free Admissions
The gallery is on the Ground Floor, open from Tuesdays to Sundays (12:00pm to 7:00pm) and closed on Mondays and public holidays.
For more information, contact +853 2836 6064 during office hours or email to [email protected]. For more information, please visit www.afamacau.com.
Tags
Related Posts