Macau artist Cai Guo Jie will have his solo exhibition "Overlook the Macau City – Works by Cai Guo Jie" in AFA Macau at 6:30pm on April 3. It has been three years since his last solo exhibition in AFA Beijing. This time Cai will have his latest watercolor series, showing the Macau sceneries in a perspective of looking down.
Cai's exhibition 'Overlook the Macau City' displays a total of 14 landscape paintings of Macao scenery – Mong Ha Hill, the Inner Harbour, Ruins of St. Paul's, St. Lawrence's Church, Coloane Alto among others and even a panorama of the Macao Peninsula – all are familiar to the eyes of both locals and visitors. These paintings are different from his previous creations: in most of them the horizon is elevated to a considerably high level, and it even disappears completely in some of them, as in the painting named 'Camões Looking East'. The viewer seems to have been lifted up in the air and placed at a high vantage point overlooking the subject. In addition, it is worth noting that the dimension of the paintings has been enlarged to a full sheet, the maximum size for watercolor paintings. The same as usual, the painter's aggressive autography hovers at the top of each and every painting, as if sitting atop, looking down and describing the ever-changing cityscapes, where the painter has indulged himself in unharnessed imagination.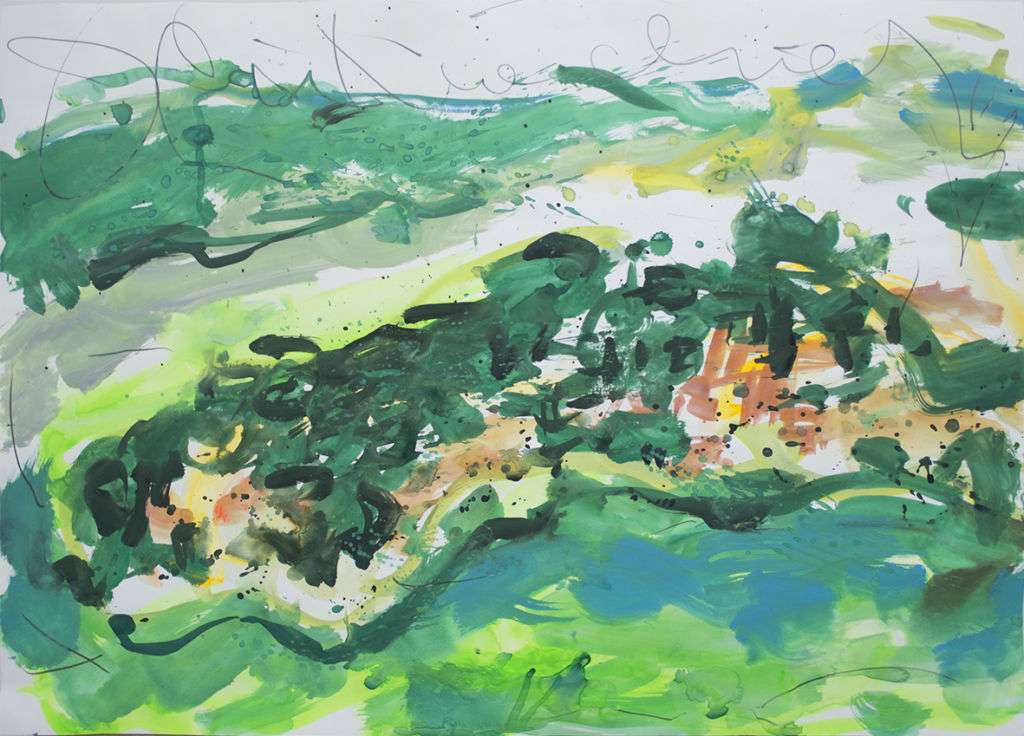 "Overlook the Macau City – Works by Cai Guo Jie" is partly sponsored by the Cultural Affairs Bureau, Macao SAR Government. Media partners include Hoje Macau and Ponto Final.
When: April 4 to 23
Where: AFA Macau, 4th Floor, Art Garden, Avenida Dr. Rodrigo Rodrigues N. 265, Macau.
The gallery is on the Ground Floor, open from Tuesdays to Sundays (12:00pm to 7:00pm) and closed on Mondays and public holidays.
For more information, contact +853 2836 6064 during office hours or email to [email protected]. For more information, please visit www.afamacau.com.
Tags
Related Posts