Enjoy as much delicious Malaysian food to your heart's desire! We've specially invited guest chefs from Penang, Ipoh, Kuala Lumpur, Malacca and Johor Bahru to bring you the authentic flavors of their hometown. Their list of recommendations include char kuey teow and assam laksa from the foodie paradise–Penang.
The signature dish of Ipoh, bean sprout chicken, and the wildly popular bak kut teh and nasi lemak from the capital Kuala Lumpur are also not to be missed. Malacca is known for its Nyonya cuisine that fuses Chinese and Malay flavors–and you can taste the different influences in assam fish and beef rendang. Lovers of seafood can explore the explosion of flavors in white pepper crab and seafood curry laksa–two famous dishes of Johor Bahru. Not only will there be famous Malaysian desserts such as pandan chiffon cake and chendol, the array of durian desserts at the buffet will sweep any durian lover off their feet.
Start the journey from up north in Penang with Chef Lee Chun Hean–back by very popular demand with his legendary Penang famous roasted chicken wings–crispy skin and tender, juicy meat marinated with a secret sauce that is so simple yet is as moreish as a snack can be. Chef Chua Lean Sim, who inherited the recipe for her father's char kuey teow, a beloved street food of rice noodles stir-fried with plump prawns, has been running her stall for more than a decade and comes highly recommended by many travelers and food bloggers, while Chef Gan Siok Hian has been serving her delicious fried oyster–an umami mix of fresh oyster, egg, potato starch topped with a secret chilli sauce–for more than 20 years. Ipoh is home to many representative Malaysian-Chinese cuisines, and Chef Mah Chi Seng has been cooking Ipoh bean sprouts chicken for more than two decades in Ipoh town. Chef Ong Chin Yuan has also been serving Penang Hokkien prawn noodle for many years, and his noodle dish with shrimp, pork slices and water spinach is served with a broth bursting with umami made with shrimp shells and chilli spices.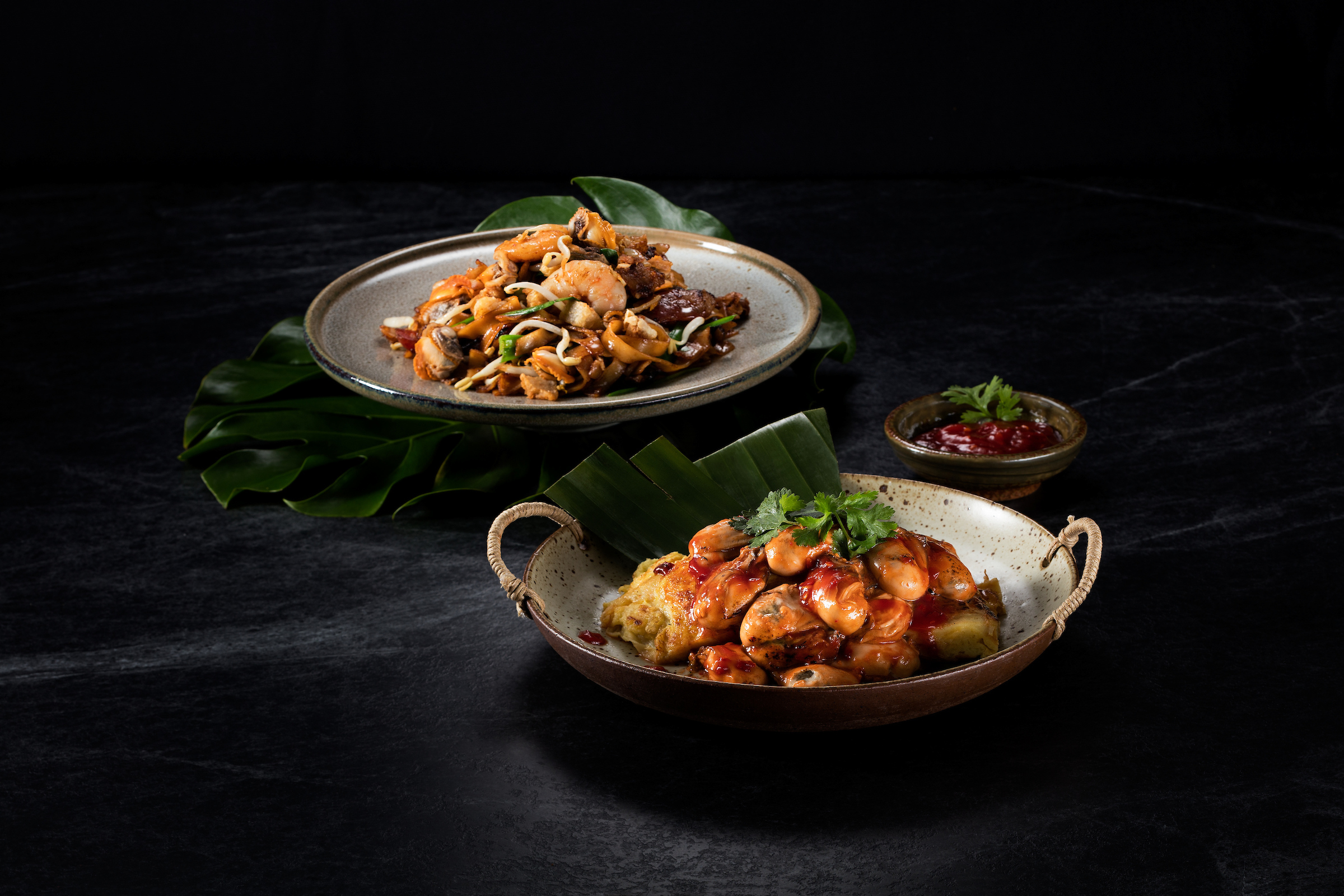 Chef Puan Siti Mardriana has been running her nasi lemak business in Jln Sg Pinang for more than a decade. This signature dish is made with rice steamed in coconut milk paired with sambal chili sauce, sliced cucumber, boiled eggs, crispy peanut and fried ikan bilis wrapped in banana leaves. Additionally, Chef Mydin behind Nasi Kandar's secret curry is full of colorful mutton, chicken, fish and vegetables and is the perfect accompaniment to his delicious roti canai. Chew Soon Hock is a celebrated Peranakan pastry chef hailing from Melaka, and he has been invited abroad many times over the last 20 years to promote famous traditional Peranakan Nyonya cakes. These can be either savory or sweet and are mostly made of rice, milk and glutinous rice, fresh coconut milk, with bright colors dyed by natural plants such as pandan leaves, butterfly pea flower, coconut sugar and coconut milk.
Finally, representing the southernmost state of Johor, culinary teacher and columnist Chef Jazz Chee is a third-generation chef with his signature Johor laksa. This is a must-try dish with a richer than usual laksa broth made with a stir-fried paste of shallots, garlic, dried chilli, citronella, dried wax fruit, yellow ginger, dried chilli, excellent dried shrimp, ground and stir-fried and topped with tofu puff, fresh fish ball, sliced fish cake, fried bean skin and fresh clams. Chef Lee Sheng York, who has more than 30 years of experience in five-star hotels, has also perfected Singapore's iconic white pepper crab from across the causeway, with the sweet crab meat enhanced by a creamy and delicately peppery sauce. The enticing Malaysian Food Festival menu will also feature an appetizing array of Malaysian snacks, desserts and seasonal tropical fruits.
When: 5:30pm–11:00pm, August 23–29, 2019
Where: Festiva, G/F, Galaxy Macau, Estrada da Baía de Nossa Senhora da Esperança, Galaxy Macau, Cotai
How much: Monday to Friday – MOP $488 per person
Saturday to Sunday – MOP $528 per person
Macau ID holders can enjoy an early bird discount of 20% off,
50% discount for children of three to 11 years old and seniors of 65 years old or above
Children under 3 years old free of charge
For reservations and more information, call +853 8883 2221 or check the event's official website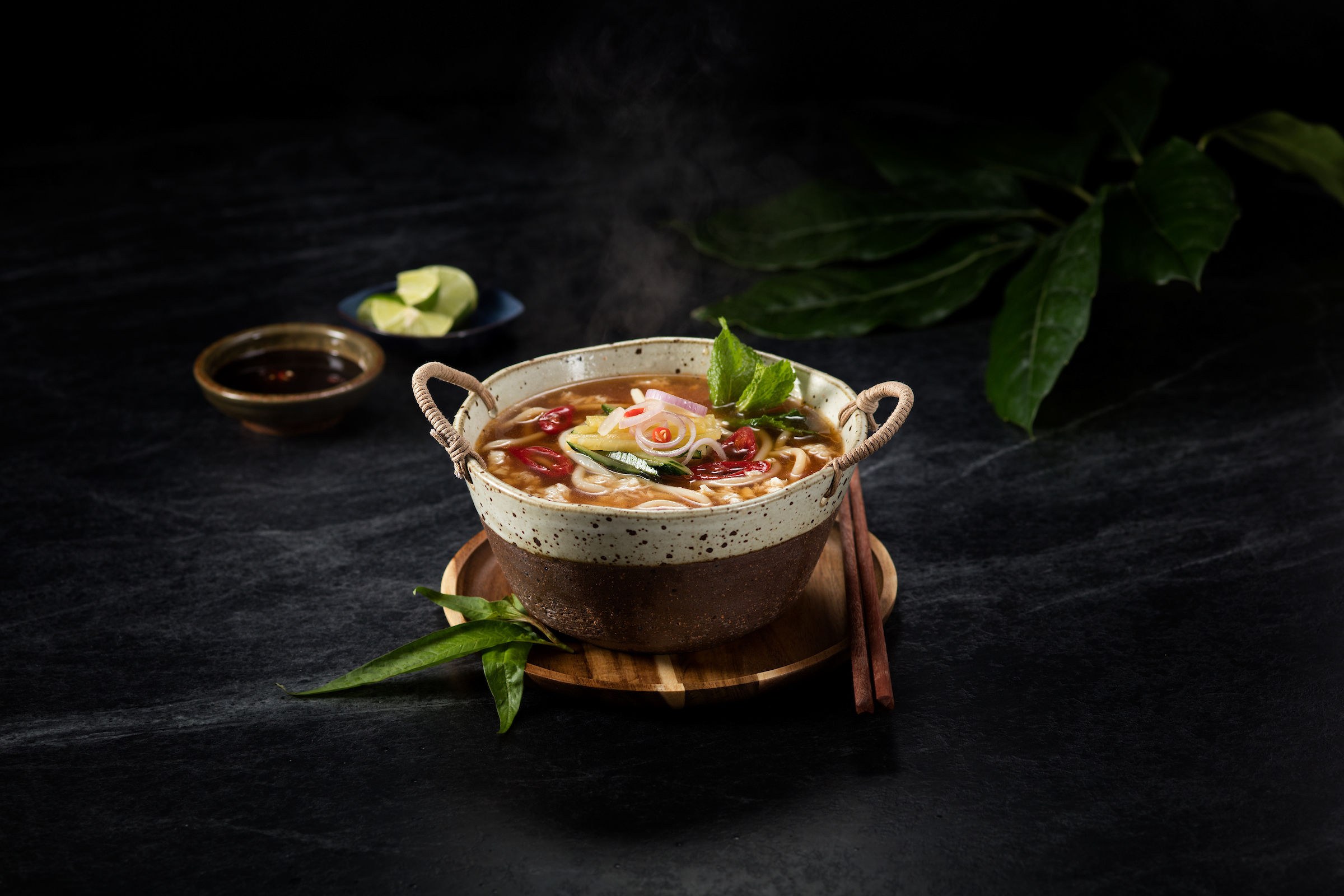 Tags
Related Posts