During the weekend of January 19 and 20, 2019, Anim'Arte Nam Van will welcome over 30 chefs from 20 Creative Cities of Gastronomy, including Macau, in addition to two more candidate cities from China. The chefs will take turns to go on stage to prepare starters, main courses and desserts live, sharing along with the public their passion about cooking, and on how they integrate their culture and innovations into their recipes. Creative Cities of Gastronomy will bring in some of their most talented young chefs, in reply to MGTO's request of inviting professionals with ages ranging between 18 and 40, in order to display the new generations of culinary arts from different geographies and inspire those in Macau.
As the host city, Macau will conduct five special cooking performances during the two days. The public will have the chance to see three local celebrity chefs prepare their culinary creations and share their experience on site: Jacky Lam (honored by the Macau SAR with the Medal of Merit for Tourism in 2017), Joseph Tse (executive chef of three Michelin star restaurant, The 8) and Tam Kwok Fung (executive chef of Wing Lei Palace restaurant). Culinary arts students and one teacher from Institute for Tourism Studies and Macau University of Science and Technology will also conduct special performances to present their modern recipes of traditional Macanese dishes.
Aside from Macau, the stage at Anim'Arte Nam Van will welcome performances from chefs coming from the following Creative Cities of Gastronomy: Bergen (Norway), Buenaventura and Popayán (Colombia), Burgos and Dénia (Spain), Chengdu and Shunde (China), Ensenada (Mexico), Gaziantep and Hatay (Turkey), Jeonju (Korea), Östersund (Sweden), Panama City (Panama), Paraty (Brazil), Parma (Italy), Phuket (Thailand), San Antonio and Tucson (USA), and Tsuruoka (Japan). Two China candidate cities (Huai'an and Yangzhou) will join the cooking show as well.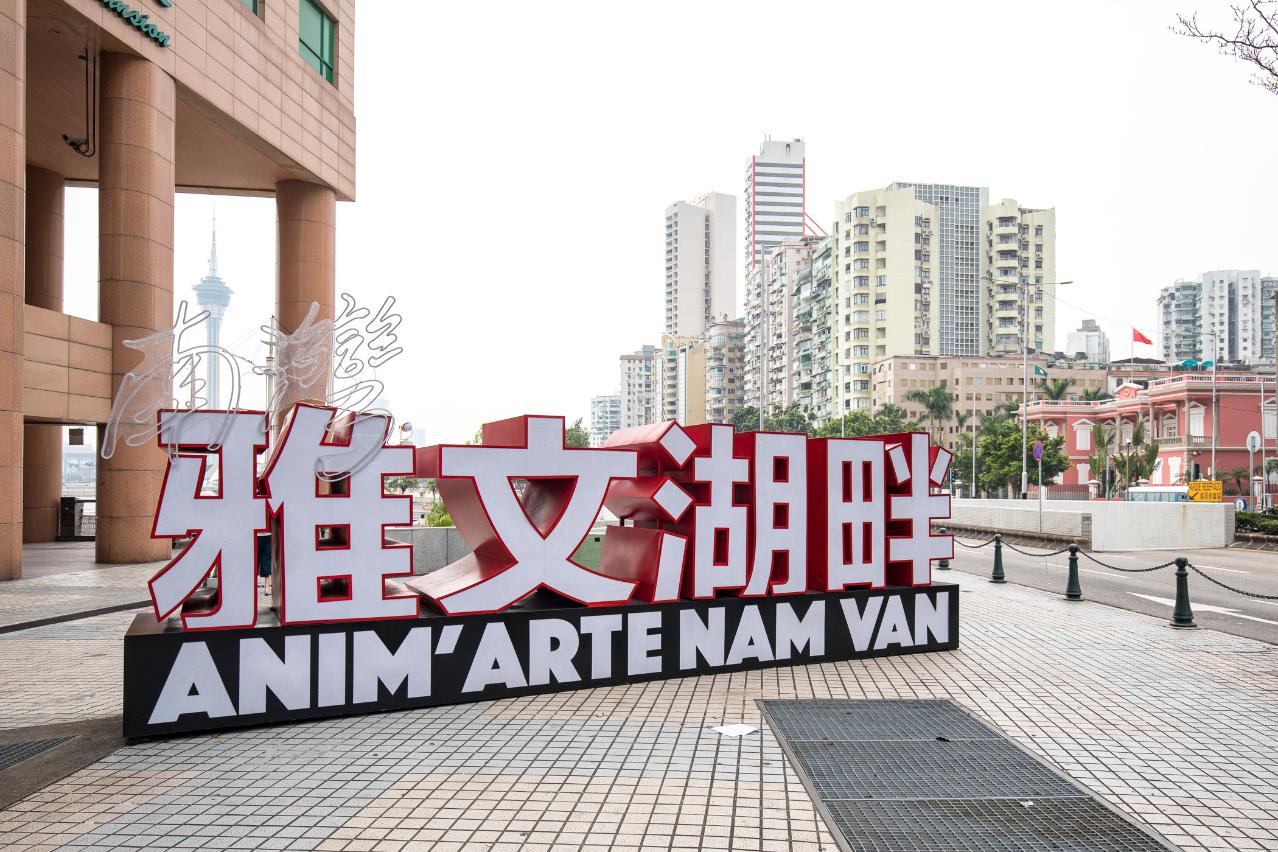 On site, there will be also 10 gastronomy booths, four booths with drinks and three eateries located at Anim'Arte Nam Van, presenting Macao dishes, drinks and more, brought by local food and beverage industry operators. In addition, there will be information available about UNESCO Creative Cities Network and the participating chefs, along with games and more entertainment. The tableware used by the organization to distribute the foods is recycled and visitors to the cooking show are encouraged to bring their own.
All food will be free of charge, but while the food prepared by the chefs from Creative Cities of Gastronomy will be distributed in limited portions, on first come first serve basis, for the local gastronomy booths, residents and visitors will have to accomplish a few challenges in order to get gastronomy coupons to be exchanged for foods and drinks.
The cooking show is a main activity open to the participation of the public of "International Gastronomy Forum, Macao 2019". In addition to UNESCO Creative Cities of Gastronomy plus China Creative Cities internal meetings, delegates will also have the opportunity to tour the city, including local markets, visit some of the new developments and events in Macao for an in-depth experience of the city.
When: Saturday and Sunday, January 19 and 20, 2019
Saturday: 1:00pm–8:00pm
Sunday: 11:00am–4:00pm
Where: Anim'Arte Nam Van, 744B Avenida Panoramica do Lago Nam Van, Macau
How much: Free admission
For more information, check the event's website
Tags
Related Posts