Taste of Hong Kong is back with 20 restaurants and over 60 mouth-watering dishes to try. It will run from Thursday, 22 March to Sunday, 25 March and we just can't wait. Four days of food indulgence and your chance to try out dishes at the cities' best restaurants.
This year, food lovers will have the chance to sample cuisine from BlackSalt, Haku, Forbidden Duck, and New Punjab Club, as well as other Hong Kong legends including One Harbour Road, Chachawan, Zuma, Yardbird and Duddell's just to name a few. We've put together our picks for the must-try dishes. In no particular order, these are our five favs, you ought not to miss.
I'm not even sure I have the right words to describe this restaurant. It is phenomenal. If you have been, you don't need to keep reading, if you haven't, you need to book. If you aren't sure about 'Swedish' food, then come down to Taste of Hong Kong and try any of their four dishes available. Their smoked ice cream and French toast are my personal favorites but their Taste of Hong Kong exclusive dish is worth trying also, a homage to a taste of home. Beautiful flavors, presentation, and the Chef is super friendly. Perfect winning combination.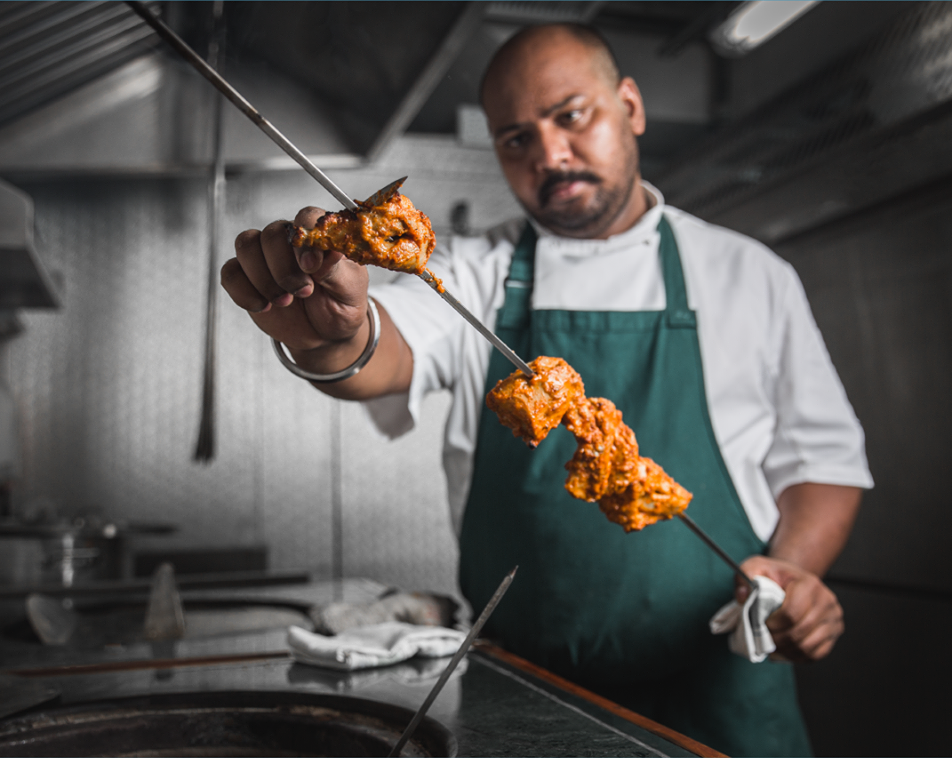 New Punjab Club
Think you know Indian food? How about Indian food from the Punjab region? Punjab is the Pakistani and Indian province that is united through rich food heritage and this boisterous tandoor grill house brings you authentic flavors and dishes from Michelin-starred chef Palash Mitra (formerly of Gymkhana, London). The New Punjab Club is currently only open for dinner and seats around 40 people so if you haven't had a chance to get in yet, come by Taste and try their dishes on offer–Amritsari Machli and Chicken Biryani. Both are lightly spiced but packs a powerful taste. Their take on the traditional Biryani is delicious too. The pomegranate seeds were a surprisingly tasty add-on to an already delicious dish.
Little Bao
Who knew pork meat on a little-steamed bun could be so heavenly. Asia's best female chef of 2017 May Chow of Little Bao has managed to maintain a steady stream of fans to her diner at Staunton street ( I'm a regular myself). She is bringing her best sellers over to Taste of Hong Kong. If you only try one, it has to be the Pork Belly bun- this is pure happiness in a bun. I dare you to just have one!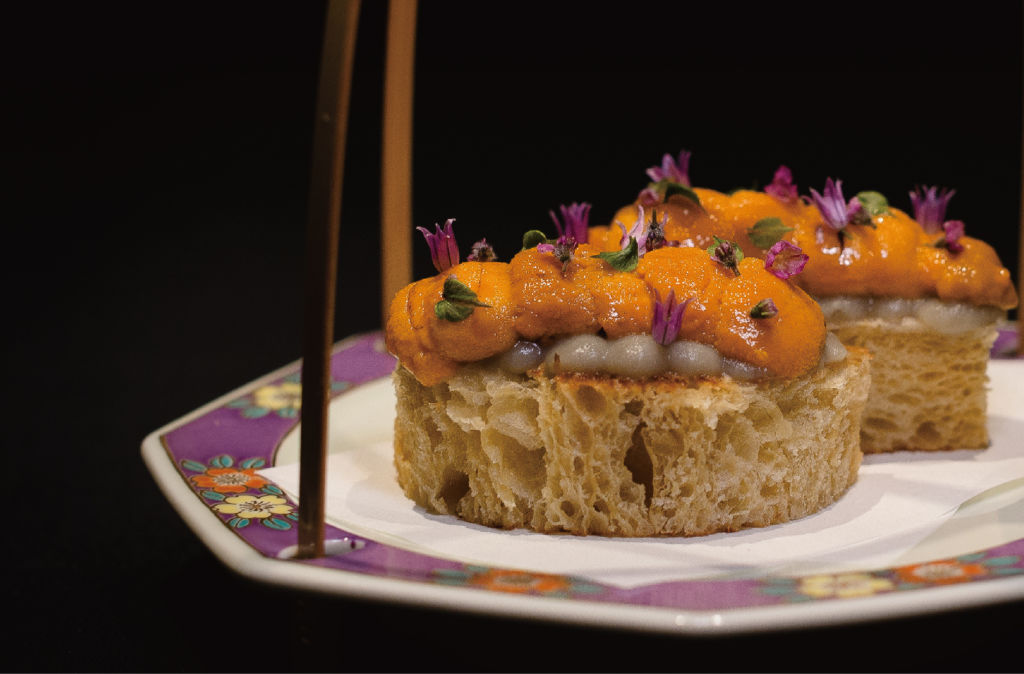 Haku
Haku is making its Taste debut with two delicious offerings. The first being their signature Hokkaido Uni Toasted Brioche and Shisho Flowers and the second being a sweet dessert option 'Japanese Orange'- yogurt foam and Granita. Argentinian Born chef Agustin Balbi is at the helm of these Japanese-European dishes made from fresh ingredients brought in straight from Japan. Both have been designed with the diner in mind and comes in an easy to grab-and-go option.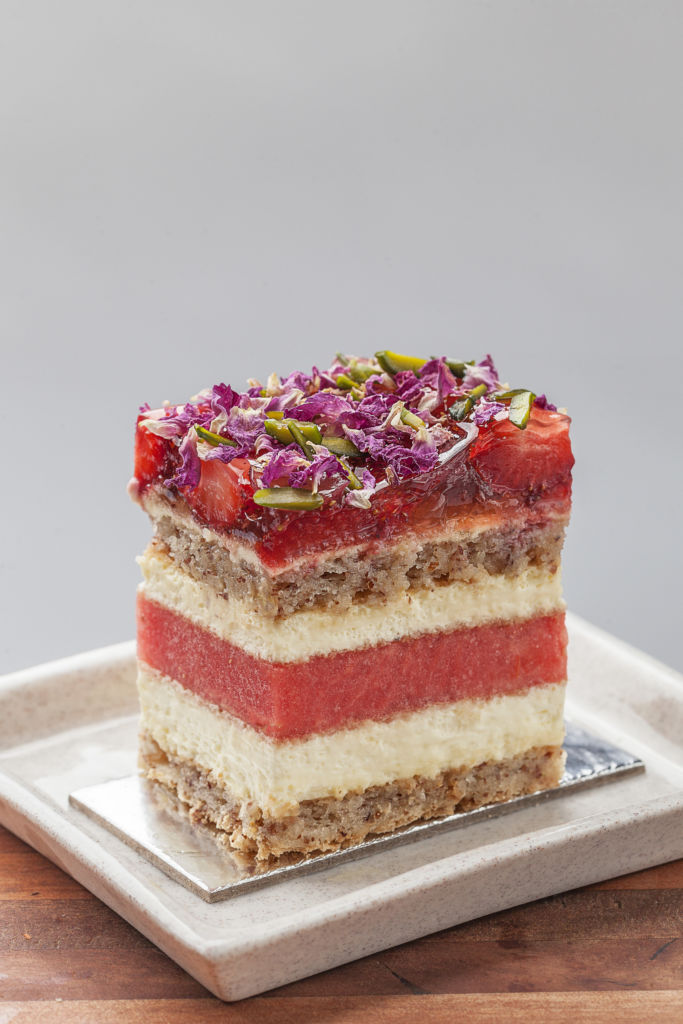 Black Star Pastry
Now I wouldn't be a true Aussie without mentioning a homegrown hero. A must-try at this year's Taste is Black Star Pastry coming all the way from my hometown, Sydney, who will be debuting their famous Strawberry Watermelon Cake. Consisting of two layers of almond dacquoise, rose-scented cream, watermelon, strawberries, pistachios and dried rose petal on the top, this world-famous cake is worth all the hype and now available in Hong Kong! Instagrammable, sweet and as delicious as you would expect. Get there early, I have a feeling this one will sell out way quicker than they think.
---
Mark your calendars for Taste of Hong Kong that promises to turn the bustling city into a foodie paradise from March 22 to 25, 2018. Get ahead of the purchase rush and make sure to grab your early bird tickets this month. Set against the city's vibrant skyline, Taste of Hong Kong presented by Standard Chartered will welcome a total of 20 best restaurants from Hong Kong's competitive culinary scene. The four-day culinary playground is set to attract thousands of guests.
When: Thursday–Sunday, March 22–25, 2018
Where: Central Harbourfront Event Space, 9 Lung Wo Road, Central
How much: Starts from HKD $75–$678
For tickets and details, visit www.facebook.com/tastehongkong
Tags