The countdown to Christmas is super exciting with these coveted treats. New colorful packages and wonderful surprises tucked away in tiny parcels discovered each day make it a bright and beautiful waiting game. Share the festive feeling with your team, besties, girlfriends or a whimsical gift for the wife, kids, and loved ones.
MERI MERI
(Featured image above)
The Meri Meri Charm Bracelet Nutcracker Advent Calendar is beautiful beyond words. Designed to open like a jewelry box with a dancing ballerina no less, the two-layered treasure box contains goodies to create a charm bracelet. With 24 numbered sections of surprises, the gorgeous gift is a cherished memento for your daughter, girlfriend, wife or best friend.
Meru Meri Charm Bracelet Nutcracker Advent Calendar, HKD $260, www.lanecrawford.com or shop online at Meri Meri.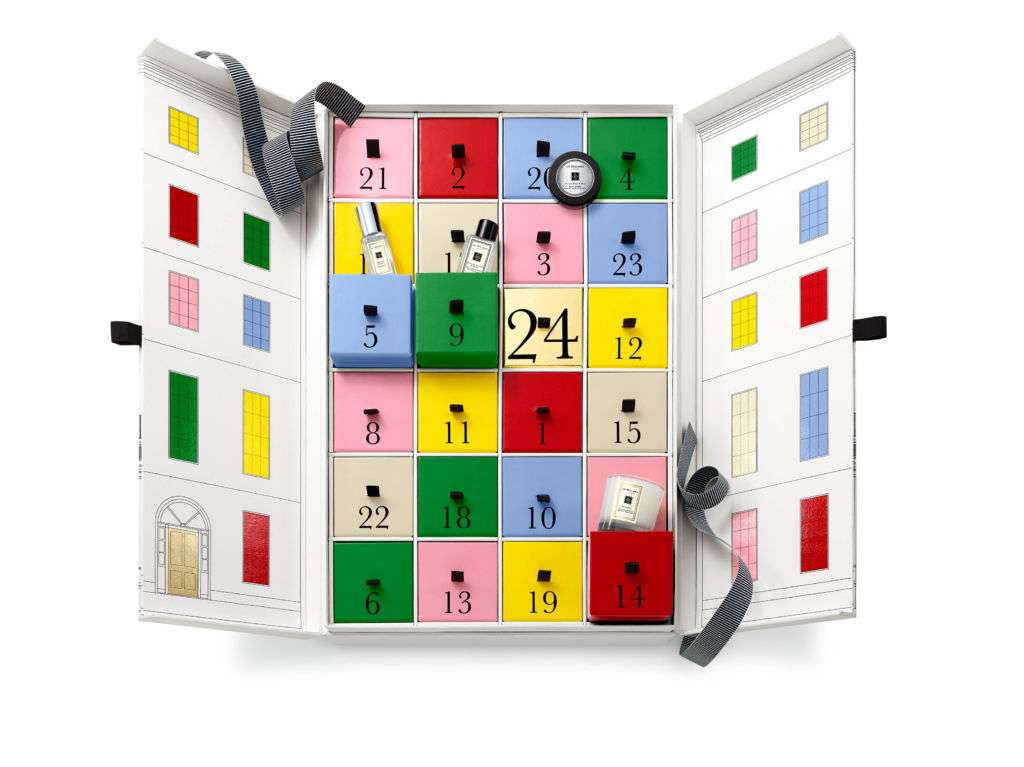 JO MALONE
The Jo Malone Advent Calendar is an all-time favorite. This year, we ask: what's inside those cute and colorful windows? Every single pick is a pleasant surprise just waiting to be unwrapped. There are 24 lush pieces and our top favorites include Sweet Almond & Macaroon Miniature Candle 35g, Red Roses Bath Oil 15ml, Amber & Lavender Cologne 9ml, Nectarine Blossom & Honey Body Wash 15ml, Velvet Rose & Oud Body Crème 15ml and Geranium & Walnut Body Scrub 50g.
Exclusively at Lanecrawford, HKD $4,000 or online at Jo Malone.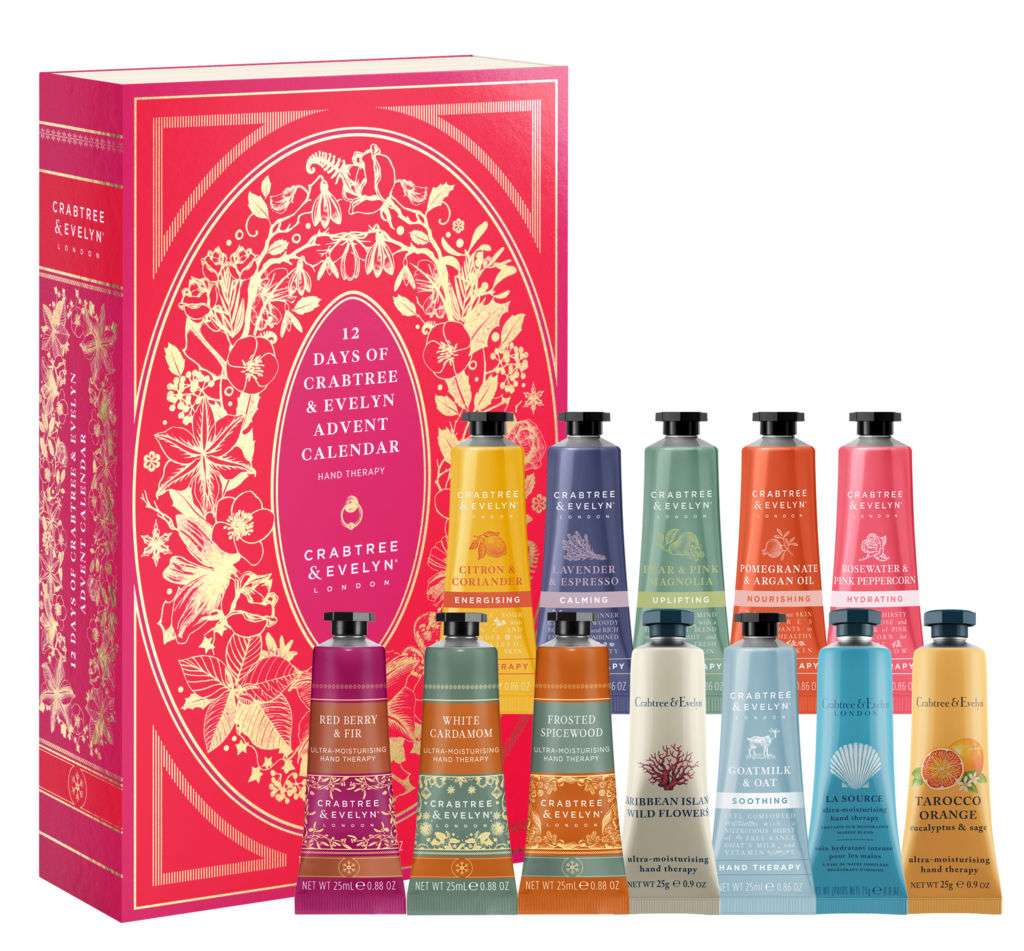 CRABTREE & EVELYN
Hidden away in this year's Crabtree & Evelyn Advent Calendar are 12 magical treats that will keep you calm and bright for Christmas day. Share these charming hand therapy treats with the whole team and let the festive countdown begin. Each one is hidden behind the decorative doors of this calendar and is scented with its own uniquely inspiring fragrance.  Enriched with shea butter to tend and moisturize winter-worn hands, our faves included Red Berry & Fir 25ml, Lavender & Espresso 25ml, Pear & Pink Magnolia 25ml, Rosewater & Pink Peppercorn 25ml, Caribbean Island Wild Flowers 25ml and Tarocco Orange, Eucalyptus & Sage 25ml.
Crabetree & Evelyn Advent Calendar, HKD $840, www.crabtree-evelyn.hk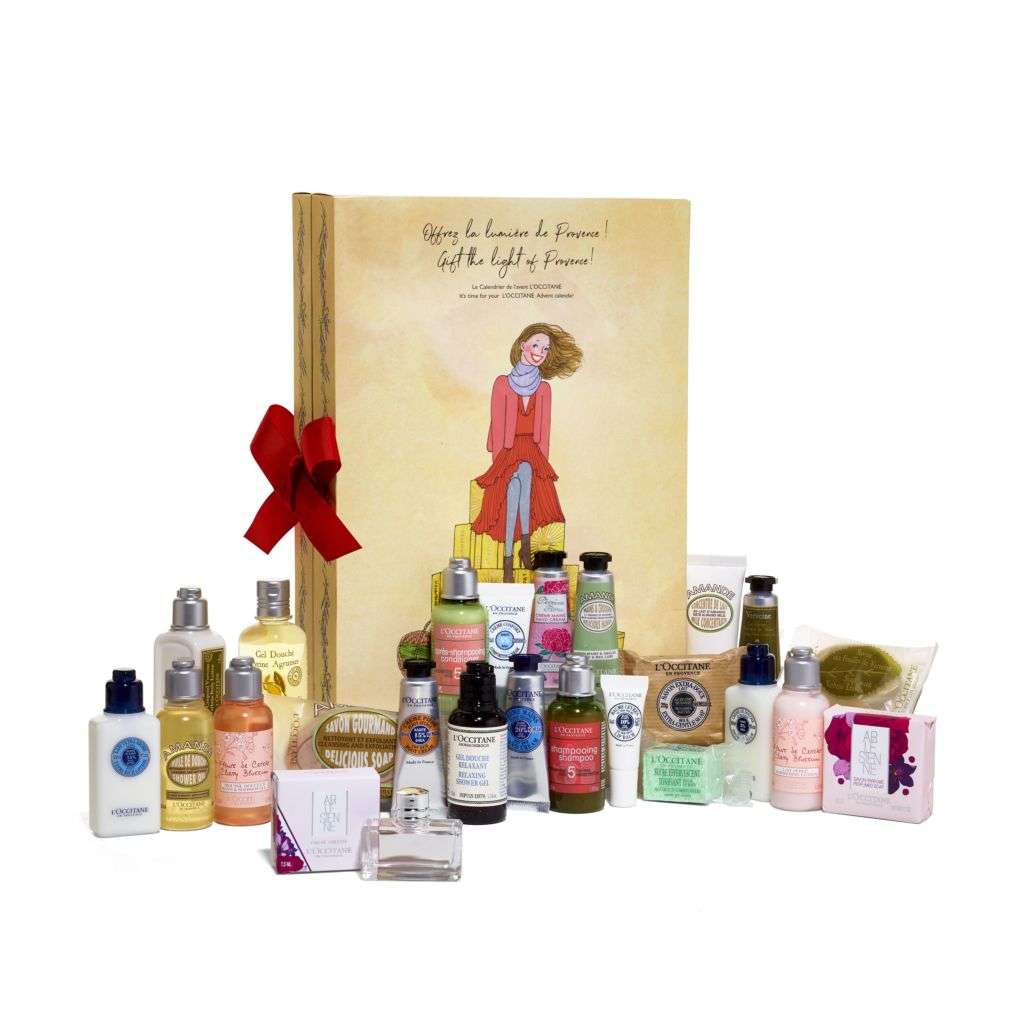 L'OCCITANE
Fall in love with L'occitane's advent calendar this year. With lovely illustrations by the renowned French artist Kanako, this coveted calendar for the beauty junkies features the most loved products of the prestigious brand. Countdown to Christmas day in grace and style with Cherry Blossom Shower Gel 35ml, Shea Butter Hand Cream 10ml, Almond Delicious Soap 50g, Pivoine Flora Hand Cream 10ml, Repairing Shampoo 35ml and Ultra Rich Body Lotion 30ml.
L'Occitane, HKD $450, www.loccitane.com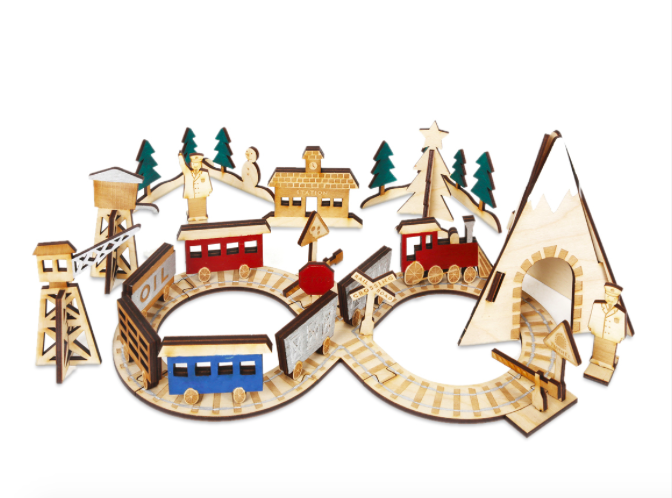 MERI MERI
Complete your Christmas decorations with a precious wooden railway from Meri Meri's Advent calendar building kit. The perfect bonding activity for you and your children, the pack contains one Advent calendar with 24 etched wooden pieces.
This beautifully crafted Advent calendar comes in the form of a railway station with three inner trays. Each compartment holds a piece of a railway scene complete with train, conductor, tunnels, cranes, and scenery to create a mini railway track.
Meri Meri Holiday Wooden Railway Advent Calendar Building Kit, exclusive at Lanecrawford, HKD $285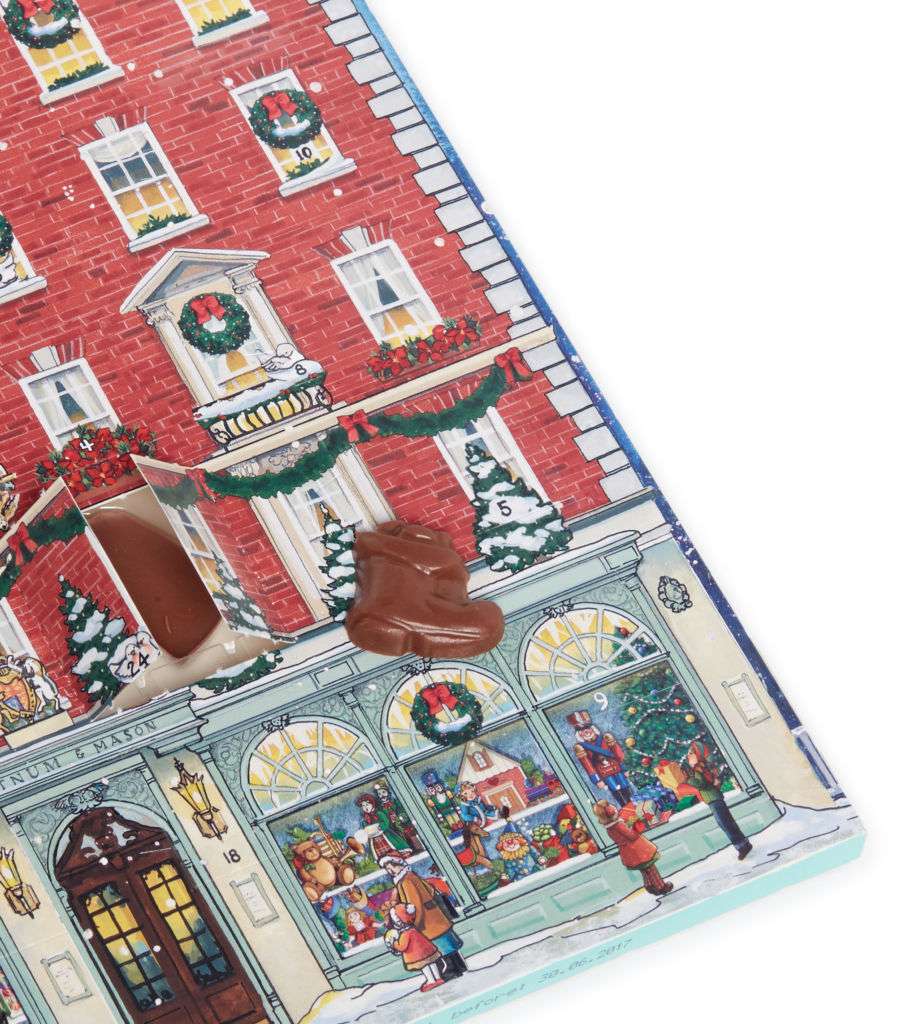 FORTNUM & MASON
Everything is always better with chocolates and with these decadent pieces from Fortnum and Mason, there's no reason to have the Christmas blues. Behind each window of this Advent calendar with the Fortnum & Mason facade is a chocolate treat filled with 37% milk chocolate, all waiting to be discovered and gobbled up. Remember, though—it's best for sharing and taking turns.
Fortnum and Mason, HKD $148, www.lanecrawford.com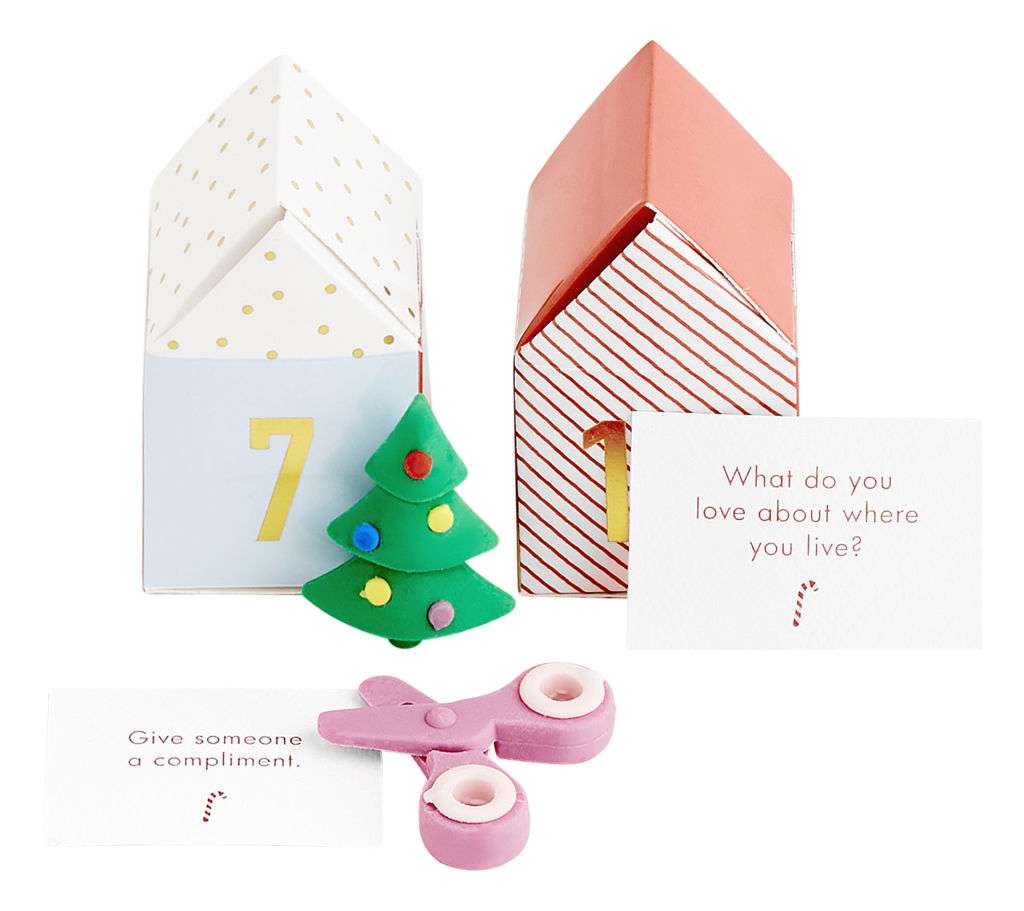 kikki.K
Made with the most beautiful Swedish paper houses that are each filled with a super cute eraser and a gratitude note, enjoy it yourself or use it to encourage little ones to share what they're thankful for. Celebrate milestones and mark special moments to celebrate the holidays. Treat yourself and your friends to fun keepsakes that you'll always remember. The adorable Advent calendar with erasers is a beautiful way to count down the days during this festive time.
kikki.K, HKD $220, www.kikki-k.com
Share
Tags
Related Posts