Did you know that fishing boats and ships used to be built in Macau? In fact, the city was known for its shipyards around the region. Nowadays the industry might be dying and be the stuff of history and museums, but there are still some of these traditional boats along the coast, named junks. The junks were perfect for fishing and commerce because they were large enough to cary some cargo while at the same time being small enough to navigate the Delta.
The great news is that you can have a first-hand knowledge of what used to be the core economical activity of the city: fishing. That's right, some of these medium crafts are still in business and are happy to take passengers now and then.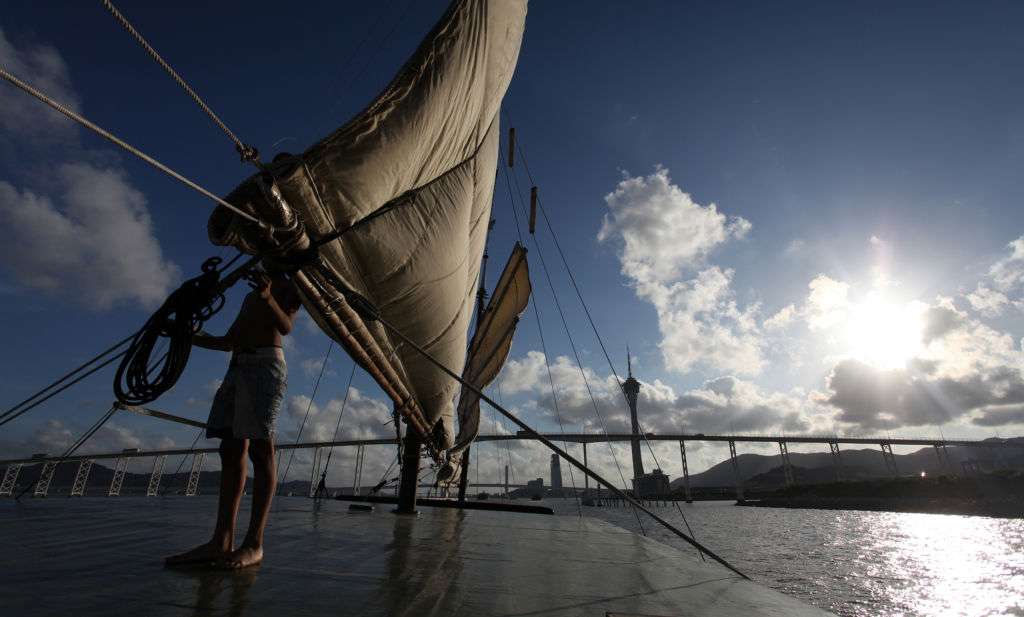 I was lucky enough to be invited by a friend of mine to experience the Macau sunset from a junk on a Saturday evening. Cruising the Macau Peninsula's coast on a traditional junk is pretty amazing, seeing this kind of ship still being used and not just only sitting at the museum feels like a once in your life opportunity. This wonderful experience is now offered by a cruise charter company – Macau Sailing, so you too can experience a beautiful view of the skyline at sunset.
The ship departs from Macau Yacht Club, sailing pass by the Inner Harbor of Macau, where you can find  fishing boats (called sampans) gathered in the harbor, then towards to the Outer Harbor of the city, where you can see the Nam Van Lake.
Macau Sailing offers private cruises including a full day tour to Qingzhou Shuidao Island from Macau. This is a great way to watch pink dolphins and observe the traditional fishing ships in the region. You can enjoy the view and relax on the ship with your friends and a cold beer, or simply jumping straight into the water to for a swim.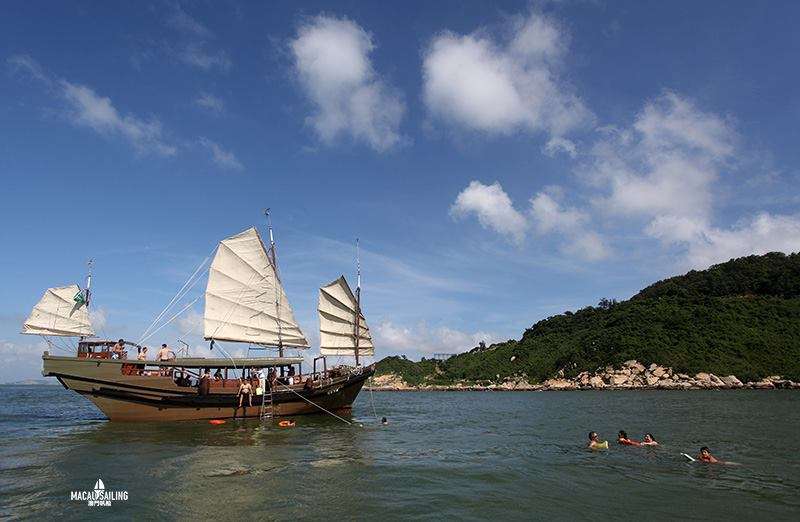 If you ever fancy a special day out with your friends or loved ones, Macau Sailing can customize tour packages to suit you needs be them parties, corporate meetings, promotional events, birthdays, pre-wedding photos, weddings, wedding proposals, wine tasting, romantic dinners or photo shooting, they do it all.
There is no better way than this before to experience Macau in this summer.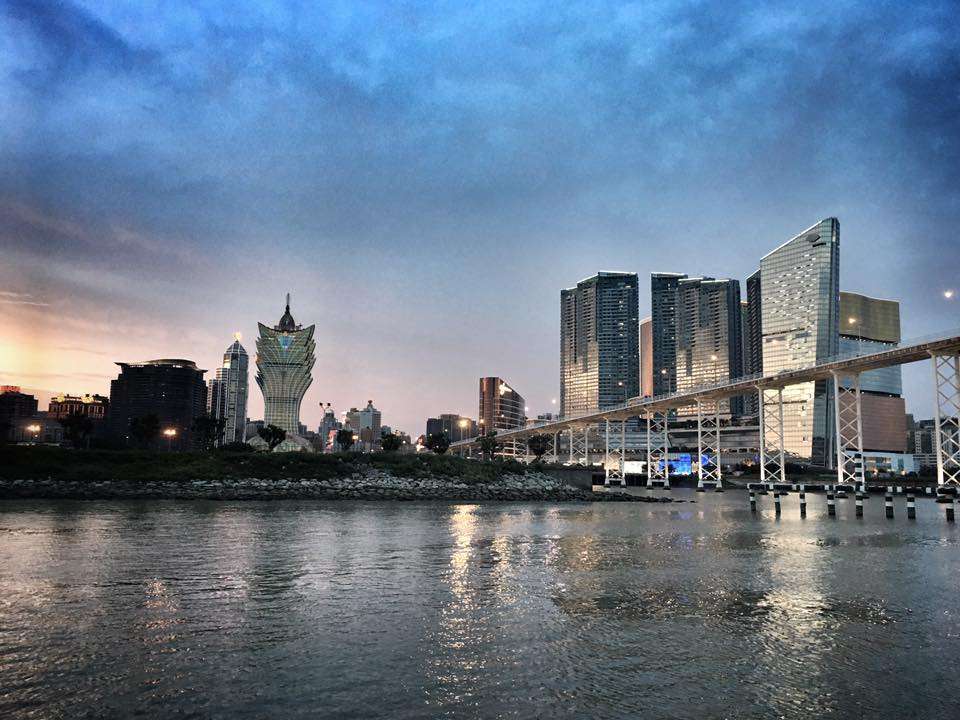 Macau Sailing you can make your booking by emailing [email protected]
*This company is currently on standby and not organizing any events*
Tags
Related Posts