Not everybody has the time or skills to do their nails at home. Sometimes, it is just better to leave it up to professionals and have a day of pampering. Luckily, there are plenty of spots to get your nails done in Macau but how do we find the best ones? We went out to investigate and compiled a list of Macau's best nail salons for you to get fabulous nails with fantastic service.  
Nailthology
(See featured image)
Nailthology is a relatively new nail salon in Macau located in a quieter part of Taipa, behind Nova Grand. The whole place is neat and well designed, with trendy colors and accents. There is even a little pop-up shop in the reception area with home and beauty products such as candles, bath salts and home perfume. 
Nailthology claims that its main focus is on hygiene and elegance. Thus, all the tools and feet tubs are sanitized in advance for each new client and the salon is flawlessly clean. There are two rooms–a pedicure space with massage chairs and a manicure room with big windows and comfy chairs. With around 700 gel color selection that is often updated with new trendy ones, the only trouble you would face is which one to choose! The nail specialists are very well trained and make sure everything is up to your liking by asking different questions throughout the process. A foot massage and scrub at the end of the pedicure is a pleasant bonus.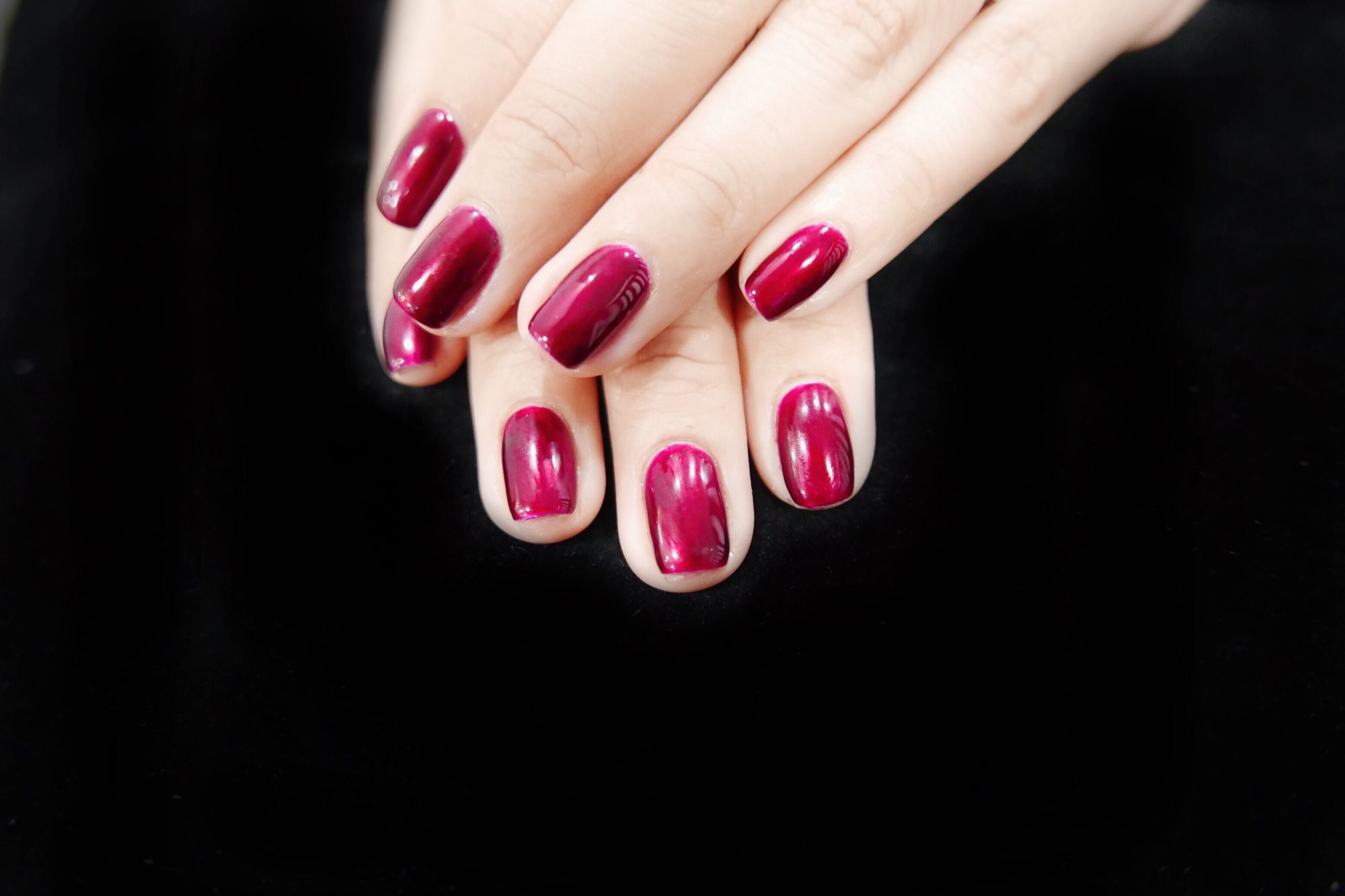 They constantly create new nail art and upload the images on their Instagram page where they are regularly active. You can choose from the catalog or request for personalized nail art. Besides new nail designs, they announce all the offers and promotions there as well. Nailthology offers referral programs and discounts such as 10% off on your credit if you bring a friend, MOP $100 bonus if you put MOP $1000 on your Nailthology account and MOP $350 if you top up MOP $3000 of credit. Send a direct message if you have any questions or even wish to schedule an appointment and they will respond shortly. 
Nailthology Unit L, Man Fai Garden, 423 Rua de Viseu, Taipa, +853 6881 5271, www.facebook.com/Nailthology

Nail Haven
A veteran on the Macau beauty salons map, Nail Haven has an extensive base of loyal clients who never go to get their nails done anywhere else. A cute girly spot with floral wallpaper and polka-dot armchairs, it is located in the heart of Taipa Village. The cozy atmosphere and friendly service make you feel like you're right at home and that seems to be a big contributing factor to that growing number of loyal customers. 
They store a wide collection of nail colors, both gel, and classic nail polishes. The latter include some eco-friendly brands like Ella + Mila which is vegan. They also make their feet scrub in-house using essential oils and salt. The key to Nail Haven's success is pretty simple–they have been consistent with the quality of their service throughout the years of their operation. As it's a pretty popular place, call them at least a couple of days in advance to book an appointment. If you need both pedicure and manicure and don't have much time, two specialists will work their magic on your nails at the same time but do take into consideration that this is subject to the availability of specialists. 
This salon is slightly more expensive than Nailthology and doesn't have any loyalty programs, but they do offer a 10% discount for first-comers.
Nail Haven 22 Rua de Sao Joao, Taipa Village, +853 2882 5972, www.facebook.com/nailhavenmacau

Aoimi Relaxing House
Tucked behind a flower shop, Aoimi Relaxing House is a humble nail salon located inside the market space in front of the Garden of Flower City in Taipa (where San Miu supermarket is). It doesn't have the glamour of Nailthology and cute furniture of Nail Haven, but it does have some good nail masters and a constant flow of customers coming in and out. If that's what you are mainly looking for in a nail spot, check them out!
With a full range of services, you can get a simple mani and pedi, soaked gel, hard gel, French or nail art. If you don't speak Chinese, you might need to spend a little effort to communicate your wishes, but the staff here is very accommodating and will do their best to understand you, using translation apps or English speaking customers. For a flawless and meticulous pedicure, ask for Can—she's a real pro. 
Aoimi Relaxing House Garden of Flower City, Edf. Lei Yeng, 24 Rua de Coimbra, Macau, +853 2884 1893, www.facebook.com/AOIMIRELAXING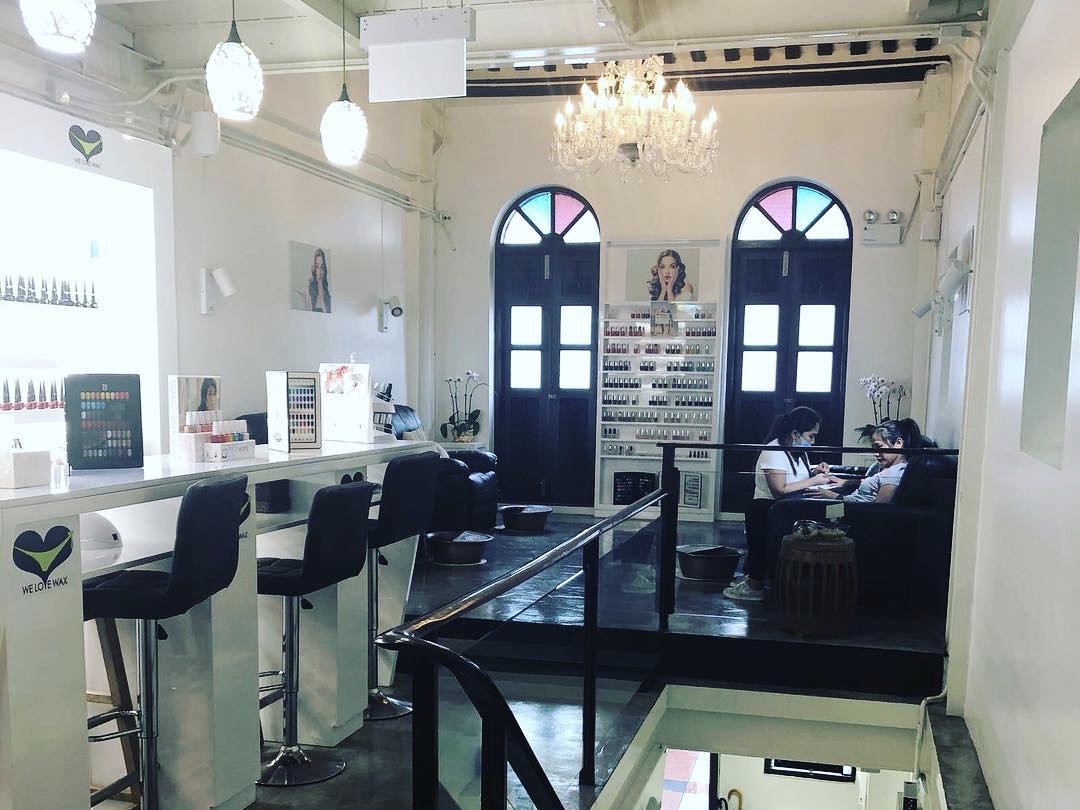 We Love Wax
A Brazilian beauty parlor right next to OTT in Taipa Village, We Love Wax has been opened since 2001. Previously, it was situated where Nailthology is now. Mainly, it is popular for its waxing services among both women and men. However, it's also a widely recommended spot for manicures and pedicures. They don't do any nail art but offer classic services and a wide selection of OPI gel colors. Besides, they know how to treat ingrown nails and can do simultaneous manicure and pedicure or even facial and pedicure. Expect smiling staff, a relaxing atmosphere, and an attentive approach.
To reward their loyal clients, they give free service for every 10 purchased ones. Follow them on Facebook and Instagram, as that's where they post news on promos and combos, encouraging to try out all their treatments. It's easy to make an appointment–just text them via WhatsApp, no need to call. 
We Love Wax 19 Rua dos Negociantes, Taipa Village +853 6687 5095, www.welovewax.com
Tags
Related Posts