The brand launched in 2015, and MIASUKI has flourished as a fashion empire focusing on equestrian sport. Mother of two and founder Mia admits she is a private person, but she warms up and regales us with stories about her childhood spent in Macau, fashion, business, and family.
Tell us a little about your background and connection with both the equestrian industry and fashion industry.
I was originally born in Guangdong and at the tender age of two moved to Macau. I spent my kindergarten and primary years in Macau and it's a nostalgic memory now. I was sent to boarding school in England and then I returned to Hong Kong in 2010. I know Macau very well because I grew up there. It's a small place with two sides—keeping traditions yet having an open-minded sense of perspective.
What are your best memories of Macau?
It reminds me of the most basic form of human nature. I like it because it's reality. Nobody is trying to hide anything and that's how we are and who we are. My parents live in Zhuhai so we visit often but I hardly visit Macau these days. We spend half of our year in Asia and then Europe.
How did fashion in the equestrian world start for you?
I started riding to conquer the fear of it. I also did business management at university and my family background is related to business ventures as well. I personally love fashion and I adore horses. I challenged myself to ride and at some point, I was frustrated by what I was wearing. I couldn't propel myself forward and I thought the clothing was restrictive and I really think that clothes shouldn't hinder what you can possibly achieve or conquer doing.
I am very meticulous and for me, it's about reaching towards something. I love to go through the stables and spend time with animals. It's an emotional journey for me and that keeps you from being jaded.
I also think my love for horses began because I grew up in a place like Macau. I like the unconditional relationship between you and a horse. I think many people do sports for a certain purpose in life.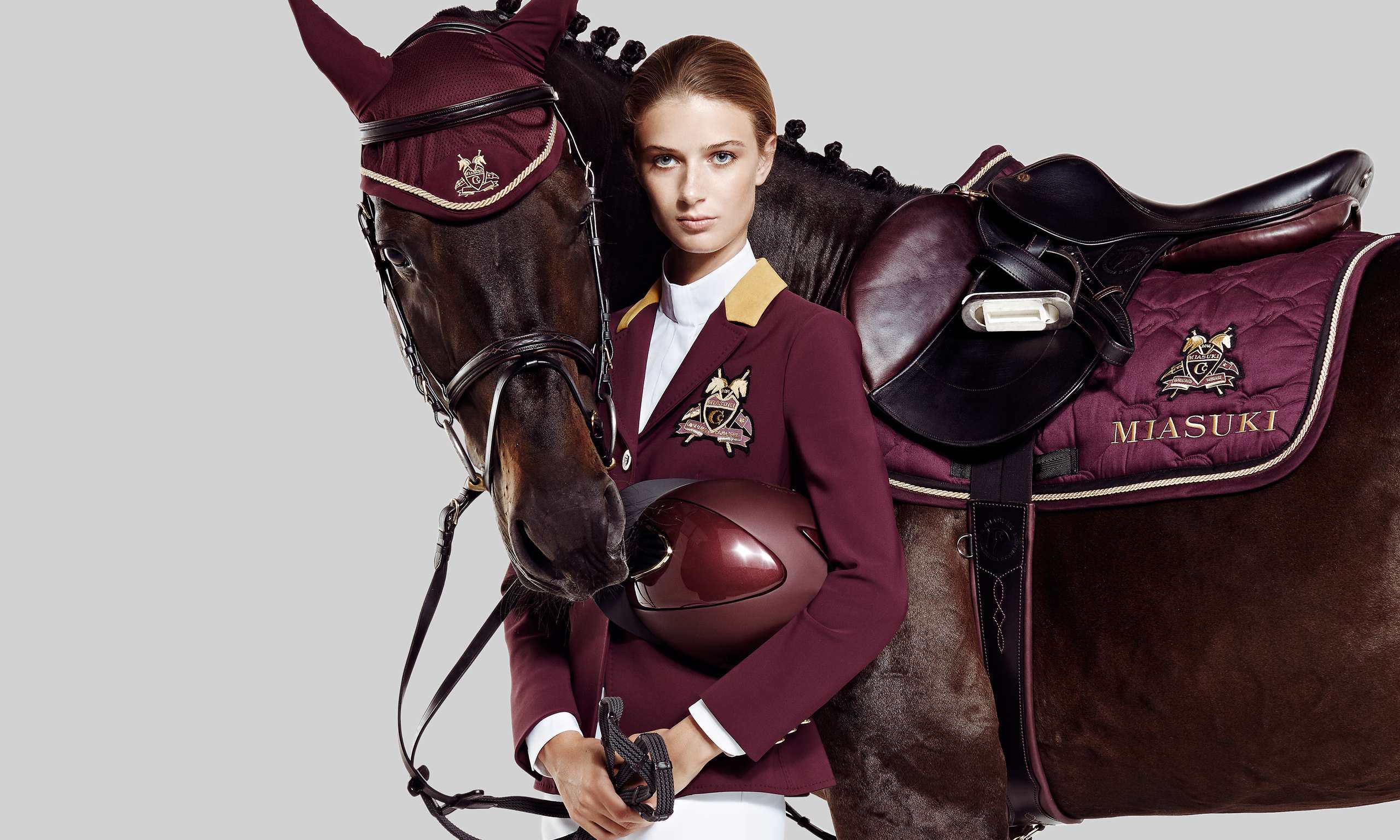 What is MIASUKI, in five words?
I think it's honest, pure, fun, intellectual, challenging. It's totally unpredictable!
Where did the name MIASUKI come from?
My family calls me Mia and friends, Suki. I would say both names are alter egos of each other, the subservient and the rebellious
Where do you get your inspiration from? What is your main source of inspiration when designing?
I am heavily involved with the design aspect as the founder of the brand, but I have a great team with me. I want to solve problems immediately no matter how big or small but I always discuss with my team and we like to address concerns together.
I think the equestrian community is diverse in certain ways—even though riding is a common thing, it isn't. It's very contradicting.
How would you describe your personal style?
I think my personal style is often evolving. Now, I am a proud mother of two kids. Pregnancy and motherhood have changed me and I am glad although the process can be daunting sometimes but it has molded me into who I am now. I find it fun to try different things and experiment with brands and style and get out of my comfort zone. I like things that are practical. We can have the same items but have a complete difference experience and that makes it special. And that also comes with a special set of memories that you can share that is yours alone.
What do you hope to have achieved in the industry, say ten years from now? 
I would like to be the best in women's wear in the equestrian market. I would like to be considered the most innovative in women's brand fashion. I would like to have created and contributed to the equestrian community and be a huge influence or create a dialogue about horses and bring it forward. Moving to kids equestrian wear would also be a great step.
Why did you choose to base in Hong Kong?
We restructured our base in Milan and then focused on having the base in Hong Kong. Initially, I thought HK was not very ideal then but creativity is flourishing in the city, combined with my personal situation. It is pro-business as I have discovered and I love the short distance between my home and office. It's fantastic!
What is the equestrian scene like in Hong Kong?
I think Hong Kong can do so much more. There are certain issues and I acknowledge the difference in comparison to other nations. The feedback has been positive and it has exceeded my expectations in so many ways. People here love fashion and the region is open to fashion companies, wearable sportswear, and fashion trends. That's the direction we want to take because women have multi-purpose and diverse roles in life. I think with new innovations and technology, we can create essential and multi-function pieces for women.
MIASUKI, 5th Floor, Sea Bird House,22-28 Wyndham Street, Central, Hong Kong
For more details, contact: [email protected], +852 2877 2111, or visit www.miasuki.com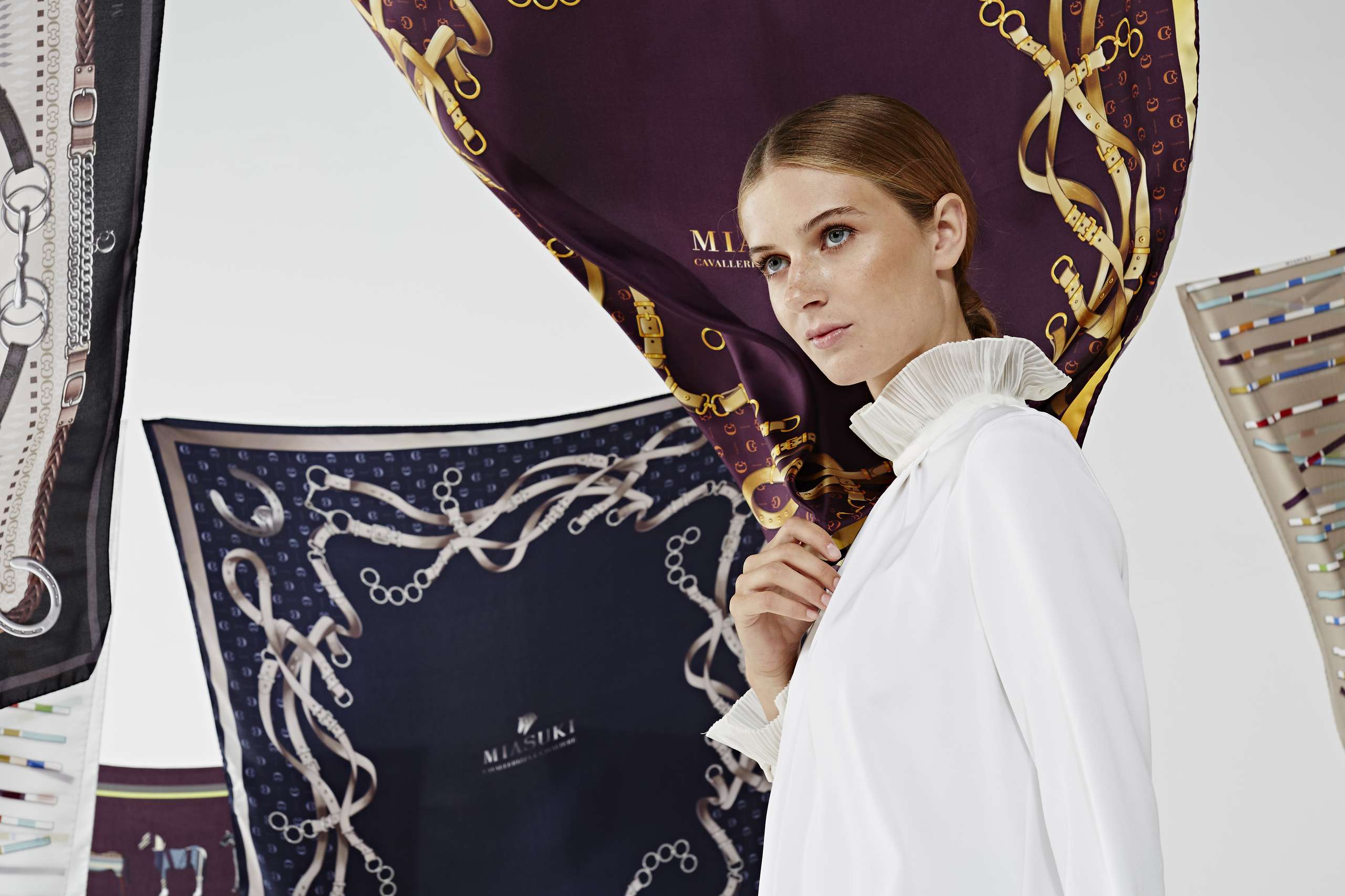 Share
Tags
Related Posts