Short breaks are often a small slice of paradise in an otherwise dull working week. It is your a chance to tick off another place on the ever-growing bucket list. But traveling is not always easy. Running to make it to the connecting flight, lugging heavy cases across train stations to some illusive two-digit platforms, scrambling to find the right ferry in a see of foreign lettered signage and what not.
We sometimes forget that the journey is just as important as the destination. Whether you're resting, traveling or fulfilling a lifelong dream, these three trips allow for a spectacular journey; easy travel and invaluable, stress-free quality time with your family and a truly rewarding holiday experience.

The Mekong river is known in Vietnam as the Nine Dragon River due to the nine branches where the water and earth overlap to make the most optimum conditions for growing the country's most profitable commodity – rice. It flows past wondrous rice paddies and six countries, home to a lush ecosystem of wildlife due to the lack of industry on the banks. It is not uncommon to pass a monkey swinging from a branch or a tropical bird perched on the roof of a temple. With extremely calm waters, a river cruise down the Mekong is a slow and peaceful journey into nature, where you can sleep under an unpolluted sky of stars each night, and enjoy the rural towns and villages of Vietnam or Cambodia by day.
To combine a relaxing cruise with sightseeing, begin in Siem Reap and end in Ho Chi Minh City to give yourself the chance to see the likes of the emerald forest and the renowned Pagoda temples. Fly directly from Hong Kong to Siem Reap and back from Ho Chi Minh City for about MOP $2,000 per person.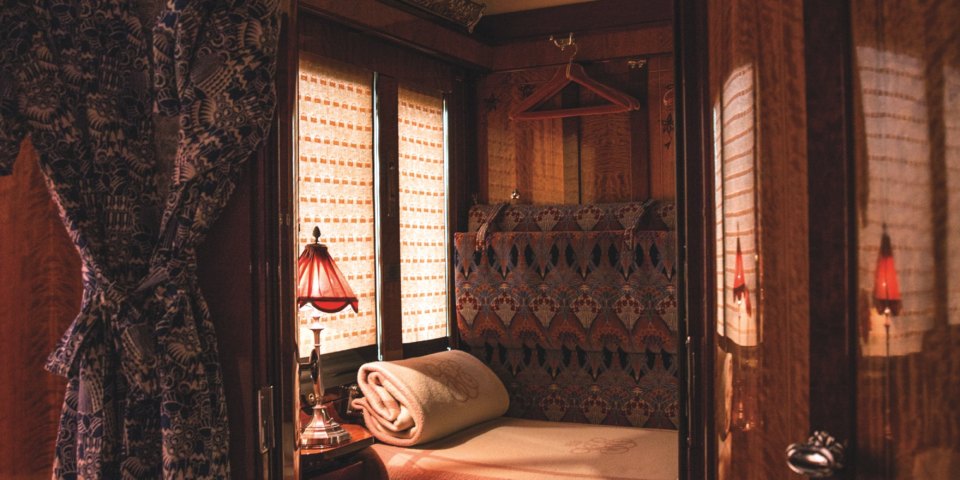 With starting points in Venice, Paris, and Istanbul a luxurious train ride across the European countryside has never been more attainable. Grand art deco rooms, 1920s Tiffany's lampshades, gourmet meals and attentive staff make for an unforgettable journey as you soar past the Italian countryside, Swiss lakes and snow-capped mountains.
Choose the departure and destination city you prefer, sit back and soak in the impressive ride. For warm weathers visit in summer months, however for a truly unique experience travel between late November and January to witness a glistening white European winter, and late December to see charming European Christmas decorations and markets. Fly direct to and from Hong Kong to any of the departure cities for approximately MOP $6,000 each way with The Flight Centre.

Driving the Cote d'Azur France
With Mercedes available for hire, you can drive your way through the luxurious Riviera with the top rolled down and the sea air blowing through your hair. Whether you're imagining golden era James Bond driving to the casino or Grace Kelly losing her scarf in the light breeze, this iconic drive is chic from start to finish. Not only is there the charming 1920s promenades of Nice and Cannes equipped with Michelin star restaurants and exclusive bars (The Five Seas in Cannes a particular favorite combining both), but also gorgeous natural landscapes such as Calanques National Park, or the caves of Calanque de Morgiou. With the flexibility of driving your own car, you can decide to make a picnic with all the French cheese and bread.
Travel between late May and early September for the most favorable weather and to visit all the premium rooftop bars. Protip: Avoid August if large crowds and trouble making dinner reservations bother you. Fly return from Hong Kong to Nice for approx. MOP $6,000.
Tags
Related Posts