When foreigners think of France, they inevitably first think of Paris. The Eiffel Tower, Champs Elysee and others are on everyone's bucket list but one of the places most visited by the French is Toulouse. The second largest city in the country, regarded as the capital of the south. It has the highest number of French people reallocating there than anywhere else in the country. Whether it's the amazing food or the romantic red brick buildings which gave it its nickname—La Ville Rose (the pink city), this well-kept secret should definitely be on your travel bucket list. Here are seven terrific things to do in Toulouse that will cement its place on the top of your travel list.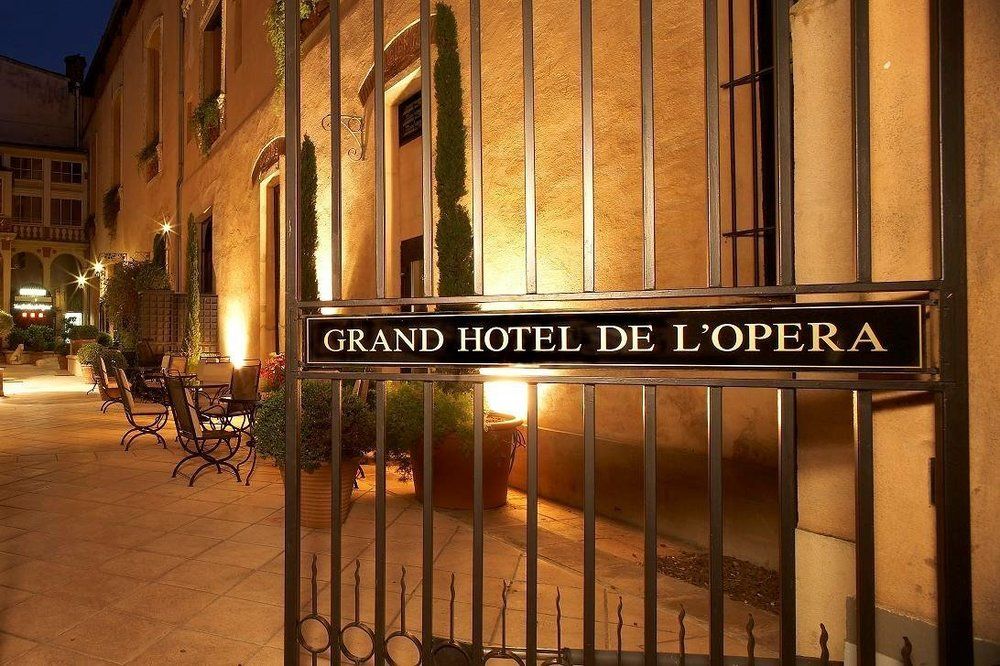 Boutique places to stay
With no shortage of gorgeous romantic buildings, it's not surprising that there are many beautiful places to stay. The Grand Hotel Opera, set in a beautiful courtyard with a restaurant and spa, embodies "French chic". It was formerly a monastery which dates back to the 17th century. Otherwise, some tourists prefer Airbnb in Toulouse. This is so they can take advantage of the fresh produce from the markets and cook up a storm! Pick a place with a private pool or be right in the center of the hustle and bustle. There's definitely somewhere perfect for your travels in Toulouse!
Grand Opera Hotel 1 Place du Capitole, 31000 Toulouse, France, www.grand-hotel-opera.co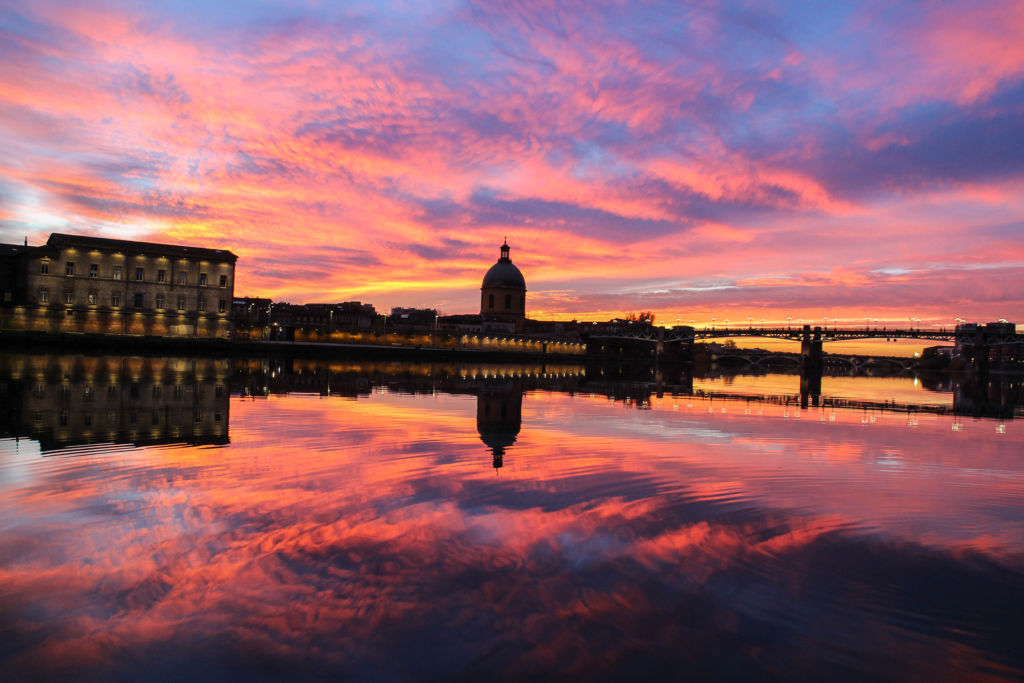 Sunset at the Steps
A picture is worth a thousand words and the one you see above should be convincing enough. The Garonne River is frequented by locals almost every night. Go to any spot along the river and it's filled with locals with wine, bread and cheese. They're all waiting for one of Europe's most magnificent sunsets and you should too! For a romantic evening, bring a blanket, roses and wine, and enjoy one of nature's most charming light shows with your loved one. Head to Pont Saint Pierre, the bridge that crosses the Garonne and go for a stroll, hand-in-hand with someone you love!
Pont Saint Pierre Pont Saint-Pierre, 31000 Toulouse, France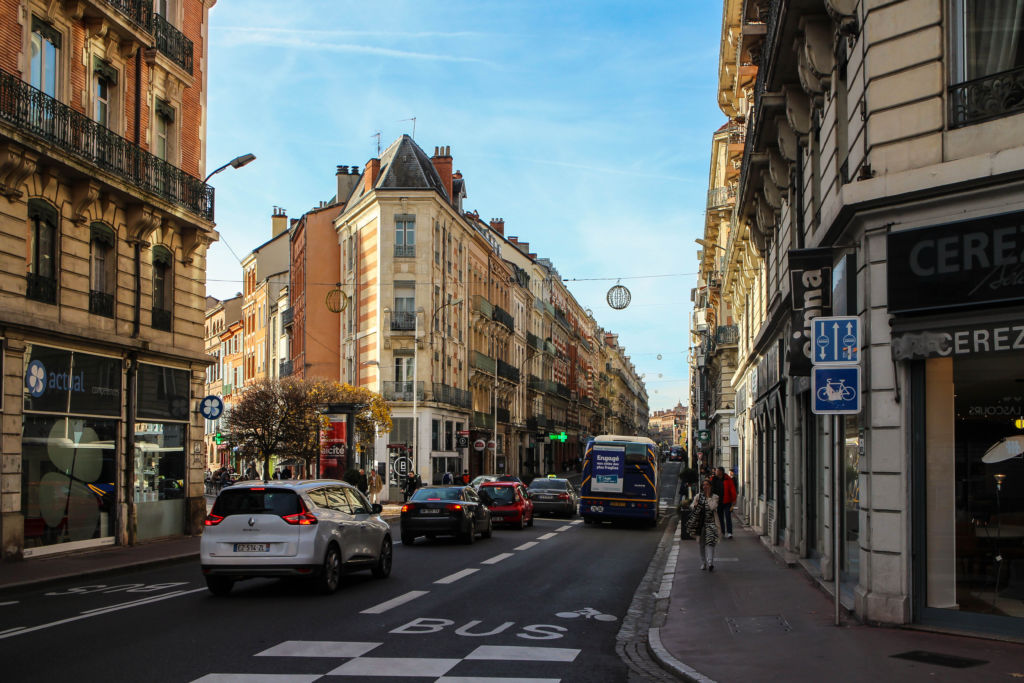 Beautiful Buildings
All the buildings in Toulouse are gorgeous and we advocate for you to have a wander about and get slightly lost. Wander along Toulouse's amazing streets and take note of the buildings and churches steeped in history. Cathedral Saint-Etienne, is a perfect melange of Toulouse's past. The Romanesque church's original design still shines through, dating back as early as the 13th Century. The city decided to recount its Romanesque past and build a Gothic style church above it. However, the construction was never completed and so the church remains a beautiful contrast between the two different styles and ideologies.
Saint-Sernin, a church built in the 11th century to serve pilgrims, is said to be the largest Romanesque church in the world! With carvings, high gilded ceiling frescoes and ornate decorations, it is no wonder that pilgrims still travel from all over the world to visit Saint-Sernin today. If you love architecture and history, Toulouse's historic churches have to be on your list!
Cathedral Saint-Etienne Place Saint-Étienne, 31000 Toulouse, France
Saint-Sernin Place Saint-Sernin, 31000 Toulouse, France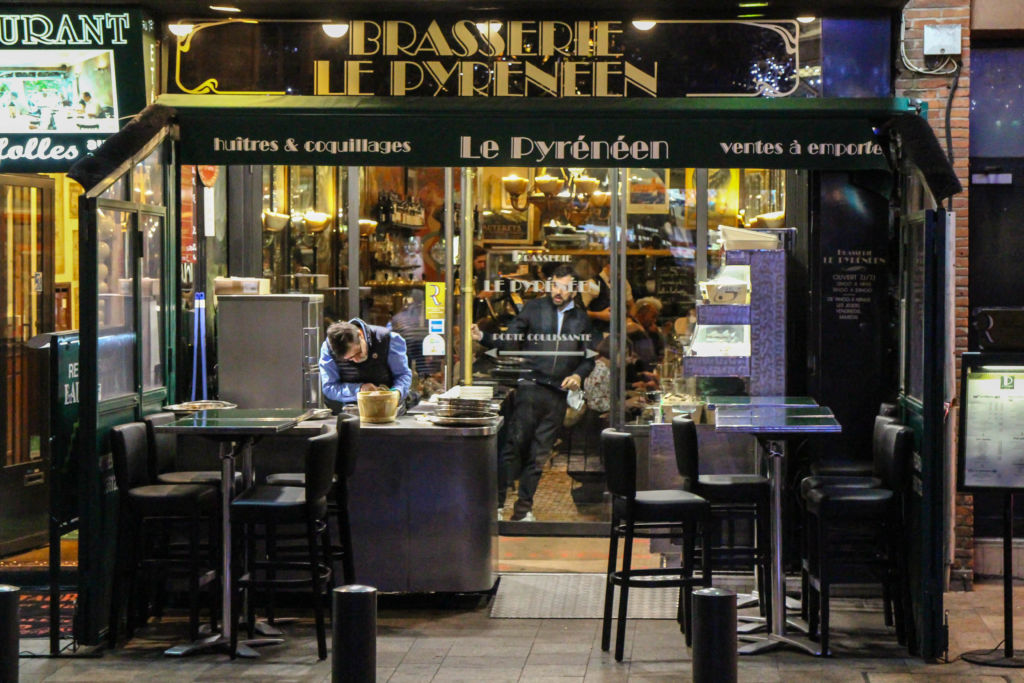 Eat In an Art Deco Restaurant
There are so many amazing restaurants in Toulouse and time permitting, you should try them all. If you haven't got that much time, there's one that's not to be missed. Le Pyrénéen will transport you back to the roaring twenties with its opulent decor of glistening chandeliers, grand frescos and charming waitstaff in bowties. While anything on the menu would be good, we recommend the King Prawns and Scallops, as either a main or a starter, with a mango salad which is deliciously zingy and fresh. For the carnivores, we suggest a steak from the specials board cooked to perfection the way only the French can do.
Le Pyrénéen 14 Allées du Président Franklin Roosevelt, 31000 Toulouse, France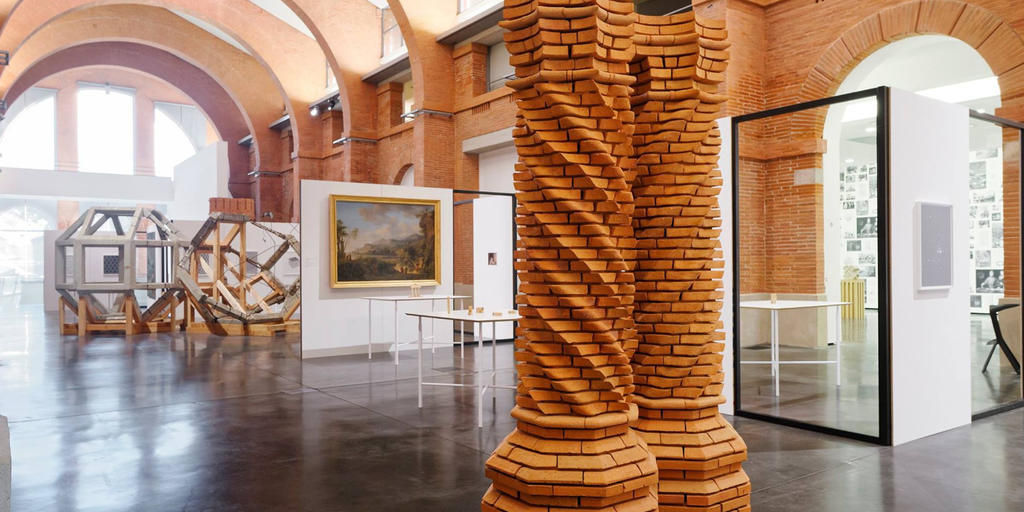 Revel in Contemporary Art
Toulouse's contemporary art gallery sits across the river, on the other side of the tourist attractions. Housed in a converted abattoir, the building is a little eerie but this is offset by the grand high ceilings and open spaces. At Les Abattoirs (the creative name for the gallery) big names in contemporary art are awarded huge open spaces. This means that their art can be appreciated in a different way. Last year's program boasted impressive multimedia artist David Claerbout and their permanent collection houses Andy Warhol amongst others. You don't need to book tickets in advance but we do advise at least half a day to wander around the expanse of the museum. There's also a charming sculpture garden outside! Please eat before coming to visit because this side of the river leaves a little to be desired, restaurant-wise.
Les Abattoirs 76 Allées Charles de Fitte, 31300 Toulouse, France, www.lesabattoirs.org

Enjoy a slow Sunday at Victor Hugo Market
Located in a large, white, modern building that sticks out quite a bit in the old part of the city, this is where Victor Hugo Market is. On Sundays, people tend to grab a glass or bottle of wine while perusing the market. Pay a small deposit for the wine cups which you're expected to return, and you're off! Choose from artisanal bread, cured meats and the fragrant cheese that France is famous for. The place is super busy so you might have to fight for a table to stand around. Once you grab a table, the vendors will deliver to your table so order another bottle of wine or even a basket of oysters and enjoy the atmosphere!
Victor Hugo Market Marché Victor Hugo, Place Victor Hugo, 31000 Toulouse, France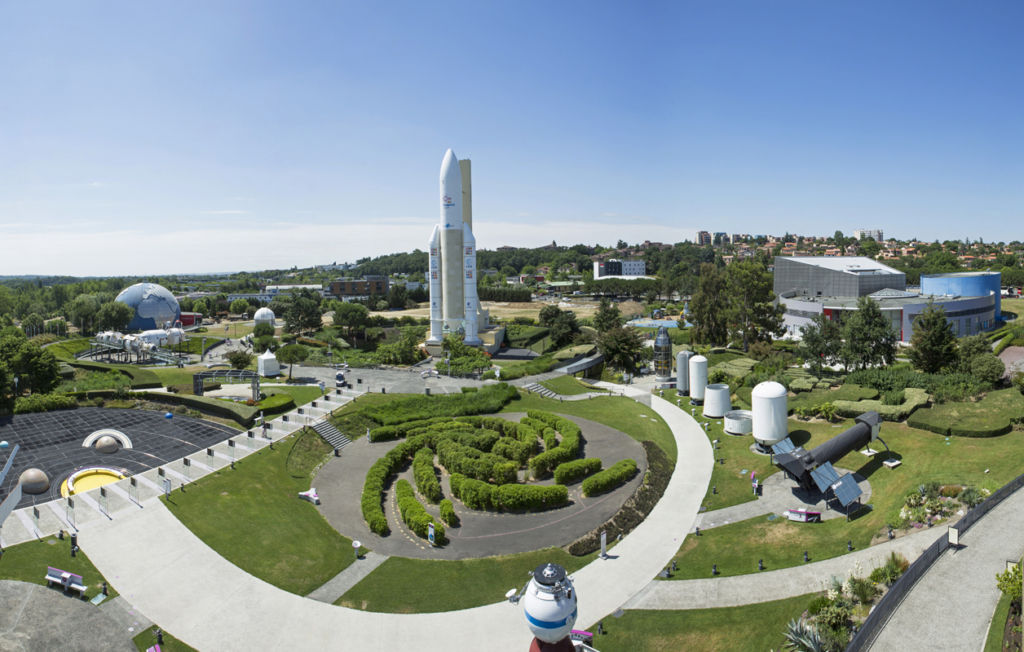 See what it's like in space
The National Space Centre is situated in Toulouse so you'll be able to take another trip that's out of this world, literally. Check out the equipment, lasers, or even step inside a spacecraft! For anyone feeling extra adventurous, you can even try out their zero gravity machine. For any science geeks and anyone looking for a family fun day activity, this is not to be missed! You'll learn so much about space, astronauts and all the intricate equipment used to keep them alive.
Cité de l'espace  Avenue Jean Gonord, 31500 Toulouse, France, en.cite-espace.com
Tags