We like to consider ourselves fairly knowledge when it comes to Chinese culture. We've eaten moon cakes and we know what they represent, we've correctly managed to deal out (and receive) lai see packets, and we of course know where to get the best milk tea and French toast in town. However, there are still certain Chinese traditions and laws of etiquette that surprise us from time to time. Here are some typical traditional Chinese customs and explanations which you should brush up on!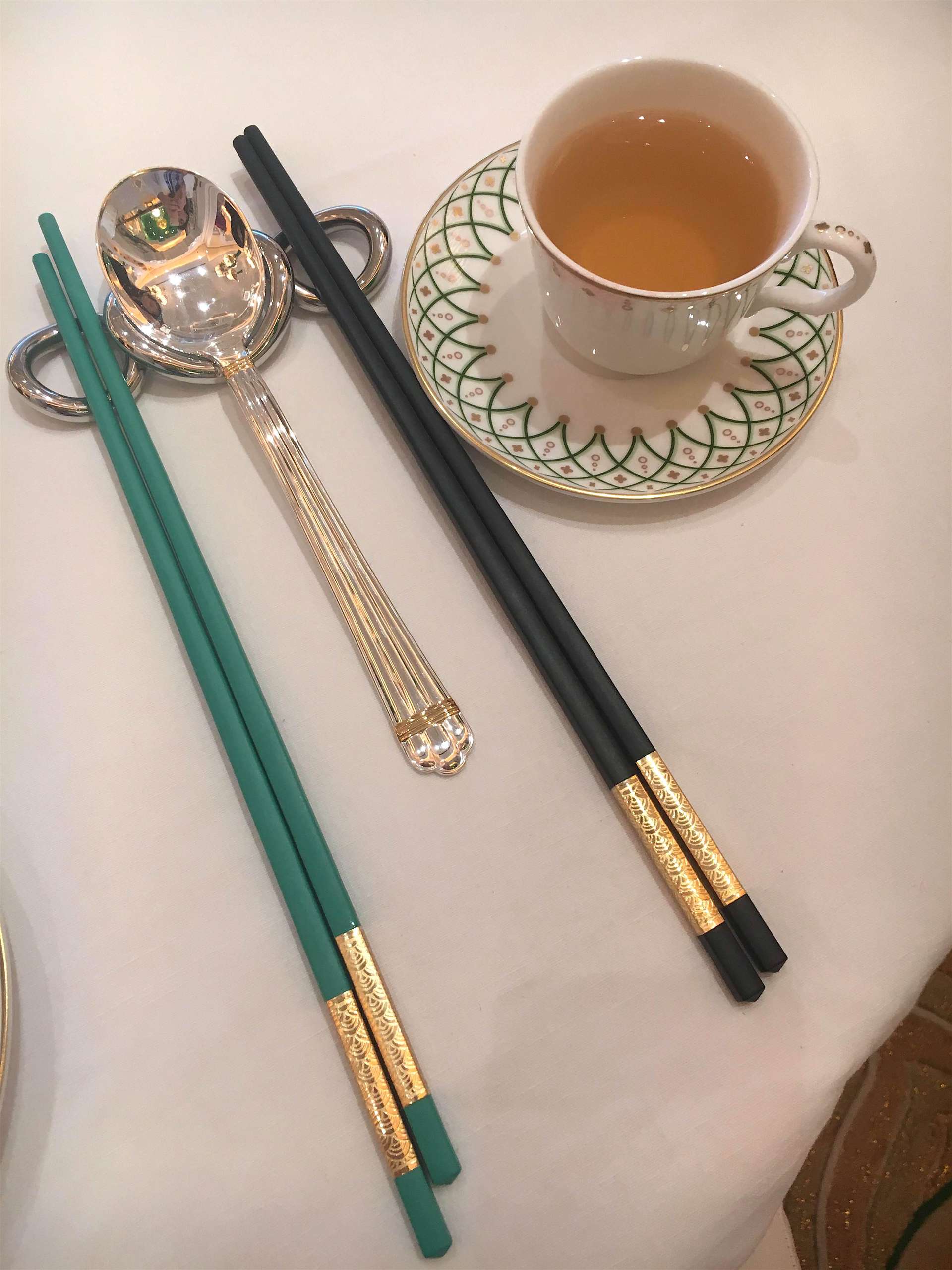 Using Chopsticks – Say Hello to Yin & Yang
Meet Yin and Yang, the two sticks that make up the chopstick. Well these are often the obstacle between you and that steaming hot shrimp dumpling, they actually are serious business. Back in the 80s, if a child held chopsticks improperly at any mealtime it would be considered rude and highly disrespectful – chances are it would end with a whack on the hand for fumbling the chopsticks or not holding them properly. Also, sometimes chopsticks at meals come in different colors. Don't panic – use the closest to you to eat and the furthest to serve.  
In Chinese philosophy, yin and yang represents contrasting forces that can complement or reinforce each other in the natural world. Examples include light and dark, water and fire and with the chopsticks passiveness and activeness. The essence of yin and yang belies in holding still one stick between the thumb and ring finger while moving the other with the thumb, index and middle finger. Master the chopsticks and you're manifesting an integral Chinese philosophy. Just make sure you don't leave your chopsticks upright in your bowl – – to Chinese people (especially elders) it resembles incense used for those who passed away. Also, don't use the table to even out the chopsticks and get them in line – it's considered impolite.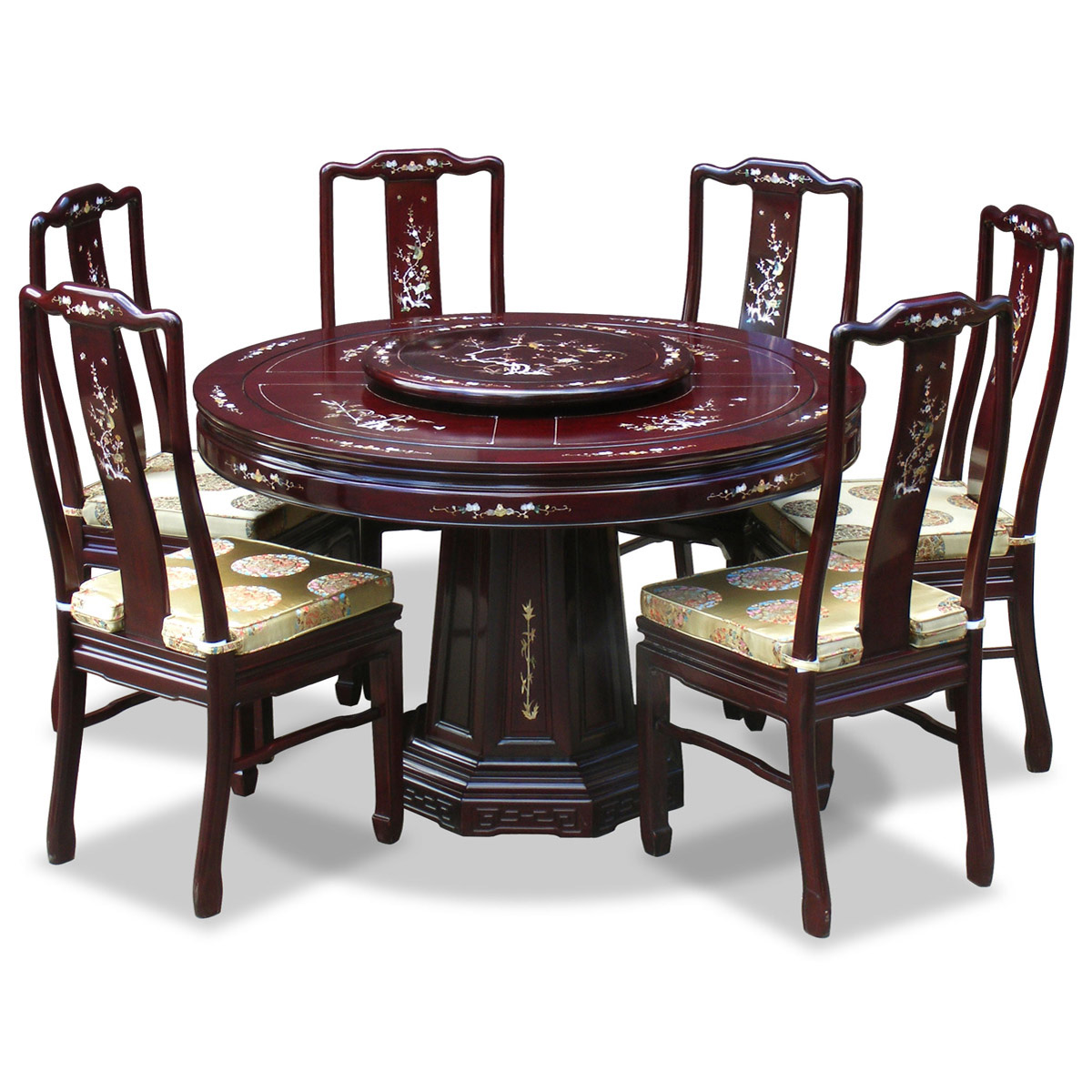 Shapely Circles
There's a reason Chinese tables are predominantly round – they are not just there to have fun and twirl the rotating tray on the Lazy Susan around. The Chinese character for 'circle' and 'round' signifies unity or even reunion when used with other words in the Chinese language. Acting like a reminder that family times are highly important and much cherished, the table not only has a special meaning but functions well as a social medium – everyone around the table should be reaching approximately the same length for food and this length allows guests to see and chat with each other at ease. During Chinese New Year, round dumplings with fillings are served to represent a joyous reunion and for the family to be thankful that they are gathered together.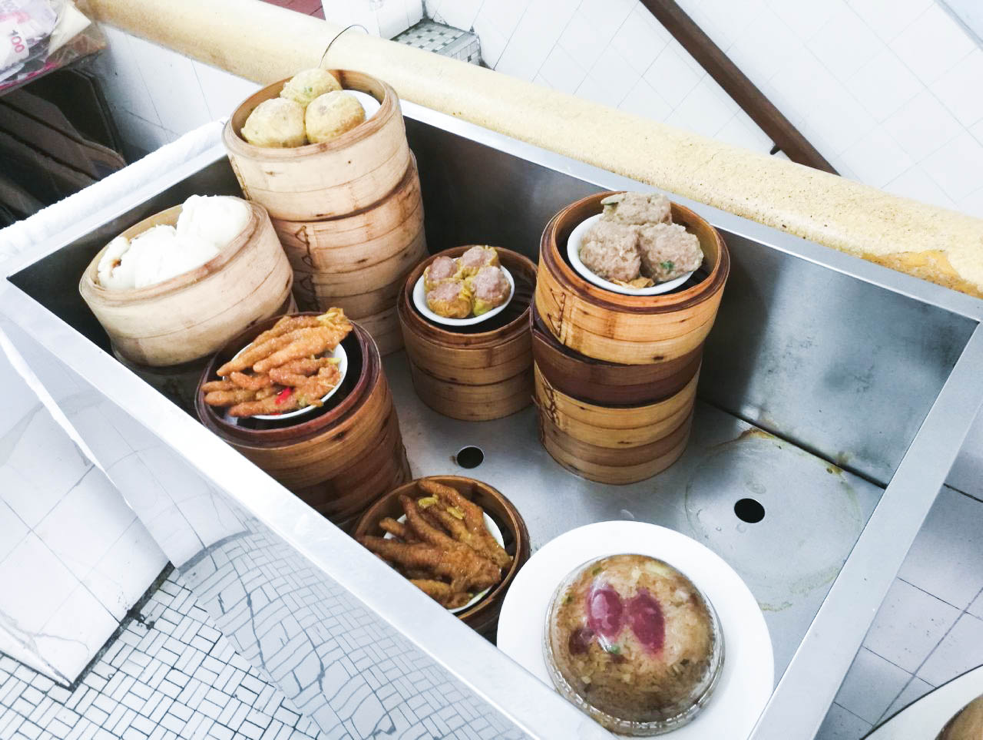 'Kneeling' Before Dim Sum
The highest form of respect in Chinese culture can be traced back to the Qin Dynasty when was expected to kneel in front of the Emperor, or Son of Heaven. While many Chinese customs are less practiced today, it is still very common to witness a form of this 'kneeling' during dim sum or any meals when tea is poured. Have you ever noticed people tapping the index and middle finger or bending them against the table towards that person pouring tea for them? Well, that is the modern form of kneeling and expressing gratitude and thanks.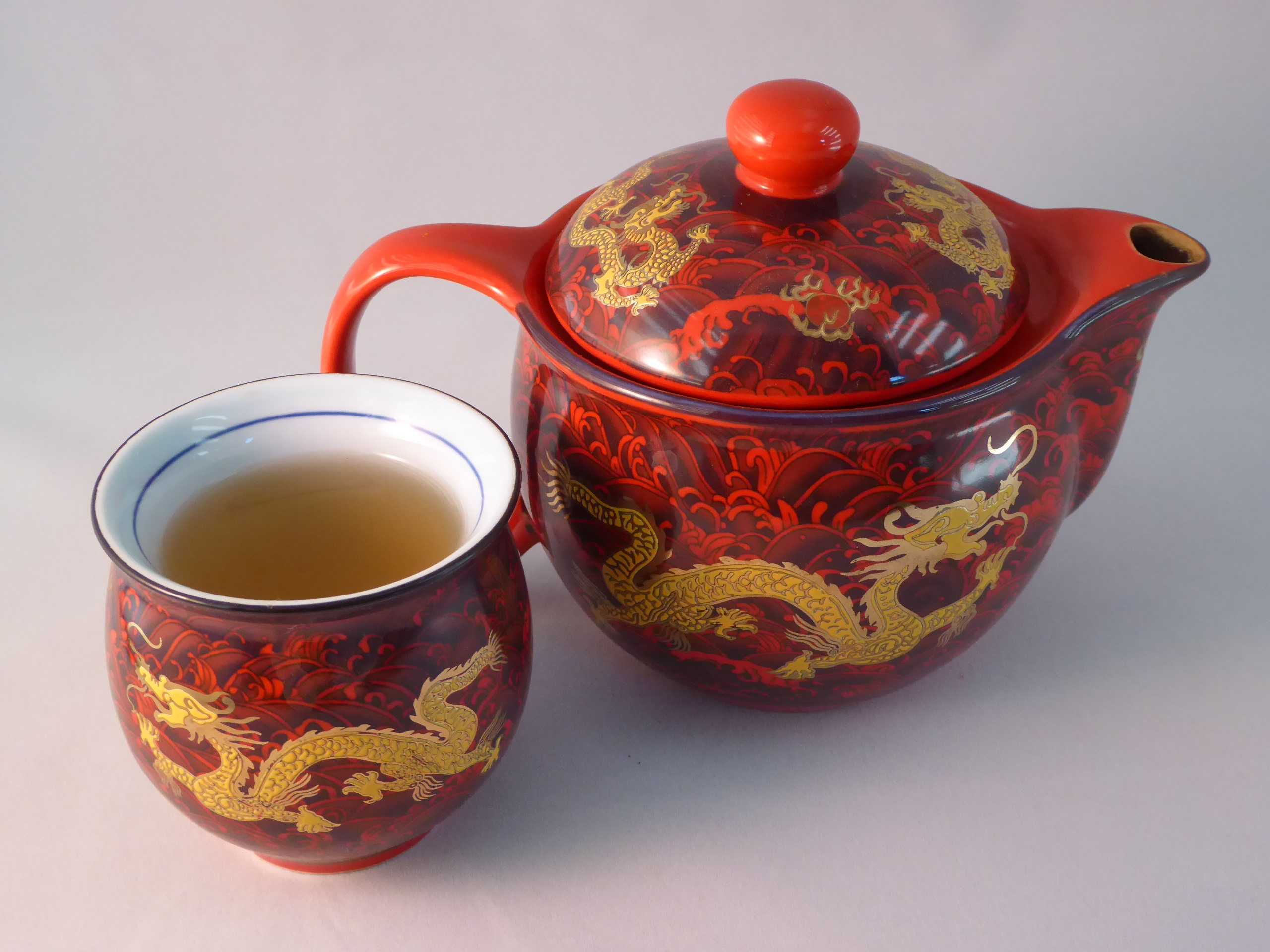 Leaving Teapot Lids Open to Refill Tea
At any Chinese restaurant where tea is served, one is required to leave the teapot lid opened to signal waiters to refill tea and hot water. Some teapot designs include a string to avoid the lid from falling off the top of the teapot when left opened. The birt of this custom can be traced back to a dramatic incident at a tea house in the Qing Dynasty. It was during a time when Chinese francolins (a type of local bird) were kept as valuable pets, often being carried around in one's pocket. At a particular tea house, a customer let out his francolin to walk around the dining table, However, it go hyperactive and began running around so he decided to put it into a teapot. The waiter then sadly came over and unknowingly poured hot tea onto the bird and killed the poor thing. Since the customer demanded high compensation they decided to leave the lids off pots as an indicator to avoid any similar incidents happening in future. Also, while in restaurants or when having guests it is always polite for hosts to keep refilling the teacups of guests. Refilling their tea is a symbol of constantly blessing the receiver with 'refills' of blissfulness and longevity.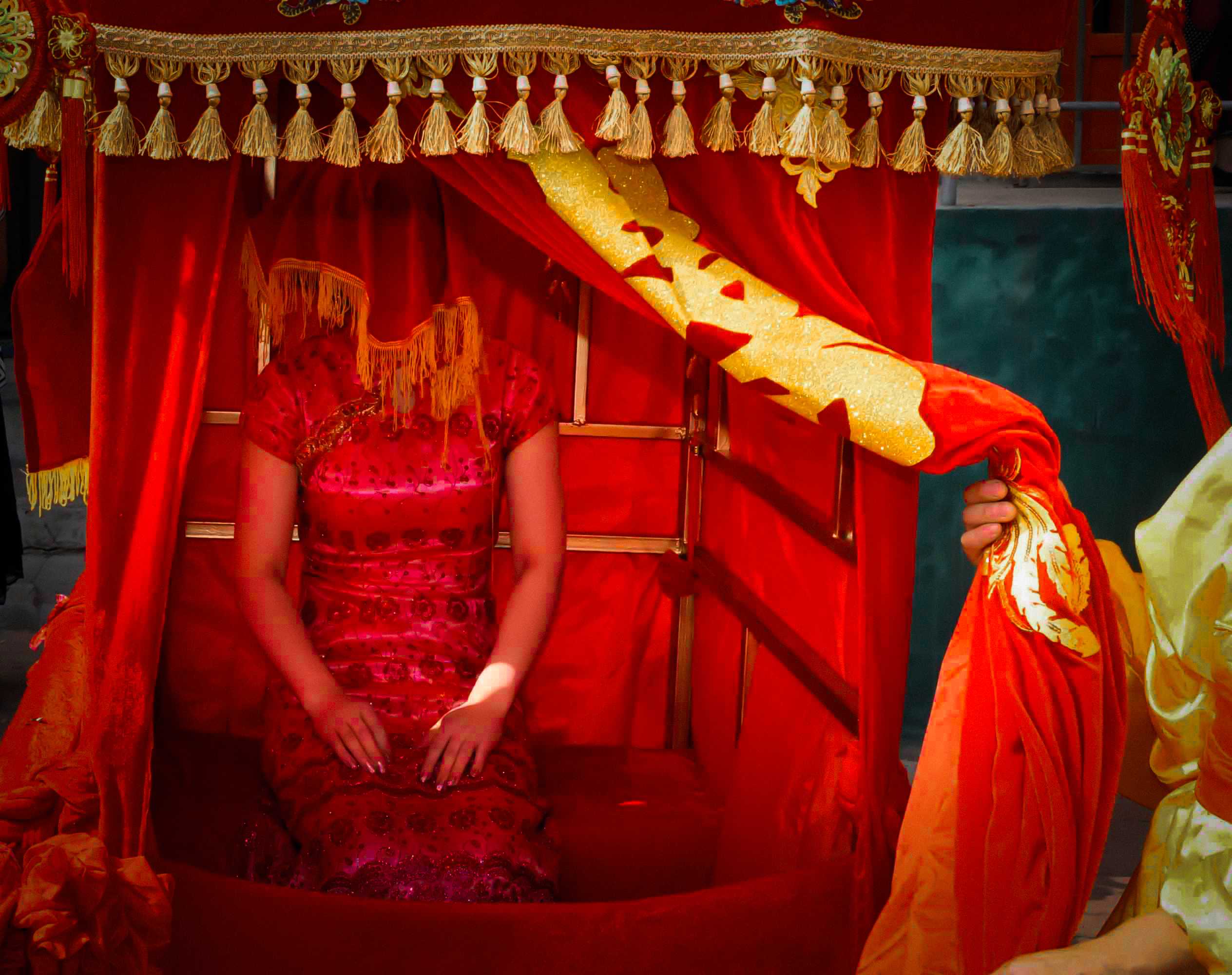 Brides Never Wear White
Contrary to Western weddings, white is the main color of a funeral according to Chinese traditions, so it is extremely bad for a bride to wear a 'death' colored dress on her wedding. While present day banquets typically involves both traditional Chinese wedding customs and Western wedding elements, the two-piece Chinese wedding gown (or qin gua) is always red in color. To prevent bad luck, newly-weds should also avoid this color early into their marriage.
Gift Etiquette 
Never ever buy clocks and bells as gifts, as these sound very similar to a phrase which literally means to hope someone will die in Chinese. Also when you are giving gifts, it is often custom for the host of the Chinese family to give back a pair of red packets as well in return as a token of gratitude (not just during Chinese New Year). It is impolite to reject them, so accept them with thanks.

 The Numbers Game 
In certain buildings, level four and other levels with the number four are often taken out. When pronounced, the Chinese word for number four can sound similar to the Chinese word for death. So it is not considered a lucky number. On the other hand, the numbers six, eight, nine and ten each have their own four-word Chinese phrases for specific blessings. Six means to be blessed forever, eight is to prosper, nine is about wishing happy things last forever, and ten is about perfection in life.

Temples – Show that Forehead
Be it the Ten Thousand Buddhists Monastery or Man Mo Temple, remember to take off anything covering your forehead as a sign of politeness and respect.  
Tags
Related Posts