International Women's Day is coming and there are plenty of strong and inspiring women in Macau. One of them is Noelle Croner who plays the Dark Queen, lead female character in The House of Dancing Water. Intimidating on stage, Noelle is friendly and always with a ready smile in real life. We sat with her and talked about her career, challenges and equality.  
Where are you from?
I grew up in the small town of Gilbertsville, Pennsylvania just outside the major city of Philadelphia, USA.
How did your performing career start? 
My performing career started at around 16 years old when I began to work with a choreographer in Philadelphia doing small corporate events and performances at the Choreographer's Ball. I wasn't of legal working age yet, so thankfully my parents, who supported my endeavors, drove and accompanied me to my rehearsals and events. I was eager to jump into the real professional world so I homeschooled myself during my senior year of high school—since I turned 18 that December.
Without having to spend most of my time in a classroom, I could arrange my studies accordingly to allow more time to train and audition in New York. The audition circuit is a bit ruthless. I went to 40 plus auditions before booking my first gig and after that, it was a constant hustle to book the next job. I thrived on that lifestyle though and absolutely loved auditioning. The studios would be packed with friends and fellow dancers who came with one agenda in mind: get that job! The adrenaline would kick in and I had to expose myself in the rawest form to catch the lucky eye of the directors or producers. Sometimes only getting one chance to prove that I was worth a spot at the callbacks. I was just a number to them, but by the end of the day, I wanted them to know my name.
Was it always your dream?
I was a big dreamer as a child, still am, I guess. I wanted to save the whales, have my own talk show, own a restaurant and be a movie star! My mom had a professional career as a dancer and performer and eventually opened up her own dance studio, where I trained and studied. I guess you can say it was in my blood, however, my parents gave me the freedom to try many extracurricular activities as a child.
It wasn't until I reached my teens that my school activities and sports schedule started to interfere with my dance schedule and I had to make a choice. I chose sports and within a week I knew I made the wrong decision. My dad is a man of his word and he instilled in me the importance of commitment and I had to finish out the season. I learned a valuable lesson through this that would ultimately carry on into my professional career. After this, I dedicated myself to dance and to making this dream come true.
What is your connection with Macau? How did you end up here?
Like many expats living in Macau, I came for work. But not just any work, the top show in the industry, The House of Dancing Water. Honestly, I had no idea that Macau even existed until a year or so before moving here. At the time, I was living in Las Vegas and working in Franco Dragone's previous production, Le Rêve. A new performer joined our show and she became my roommate. She was from The House of Dancing Water and encouraged me to apply. I loved my life in Vegas, but was craving a new challenge. Alas, I took my final bow at Le Rêve and that same night boarded a flight to Hong Kong to embark on this wild new adventure in Macau.
What do you like about your character? Can you relate to her in any way?
I currently play the Dark Queen at The House of Dancing Water. She is a wicked character with a lot of complexities. She's manipulative, vindictive, selfish, possessive and alone. I can't directly relate to her, as I have never been a hostile ruler of a kingdom before, but I can use past experiences in my life to associate specific emotions.
Is it hard for you, as an artist, to perform the same role every day? How do you make it easier?
I am fortunate to have a lot of exploratory freedom on stage which affords me the opportunity to discover new layers of this character with each show. I have performed over 700 shows as the Dark Queen and I can say that no two of my performances have ever been the same. The joy of live theatre, the role and performing in general can be extremely therapeutic. We have the ability to harness life's frustrations or pleasures and absorb them into our performance. It's a huge release and provides something new and exciting to me every day. I have also had the opportunity to work with various artistic directors and other performers—past and present—who influence my artistic choices and character on stage.
You also provide meditation, dance and fitness classes to your fellow performers, proud owner of two dogs, maintain a business in the states, editor of STREAMLINE Magazine (internal publication for The House of Dancing Water) and organize/direct Social Club events at work. How do you manage it all?
Good question, I often wonder the same thing. Certainly, I don't sleep enough. Although I know this isn't the best answer, it's an honest one. Ever since I can remember, I have packed as much as I can into every day, not leaving a minute to spare. I harbor a fast-paced lifestyle and a lot of my journey over the past few years has been about finding a balance to it all. I have incorporated the daily practice of meditation which helps me align my focus and manage my stress.
Of course, I try to make time for myself, my friends and my work. I am not always successful, as it's a constant give and take, but it's a journey and I am appreciating the ride. I am a writer, not only in my journals, but I heavily utilize my organizer and to-do list system. Prioritizing is key. This makes it a lot easier and much more enjoyable to love everything I do. I have a passion for each area of my life which fuels my motivation to keep up with it and to share it with others.
International Women's Day celebrates women's solidarity in their fight for equal rights, emancipation, and justice. What are your thoughts on that? Do you think we still have room for improvement in this battle?
Looking back into the depths of history, great improvements have been made, but in my opinion, we still have a huge battle to fight. Globally, there are deficits between the equality of men and women in politics, ethics, social etiquette, education, employment, wages and protection. It might not be something we or I encounter on a daily basis, but just because we can't see it, it isn't happening.
There are prominent and powerful women, such as Oprah Winfrey, Michelle Obama, Malala Yousafzai, who currently aid women's rights movements and who also provide hope and inspiration! However, we all have the power to contribute. Change doesn't happen overnight, but I have hope that with each passing year, improvements will be made. This question has sparked something inside me to do some research on ways I can become a better advocate for this movement. Reading and caring about it is only a small step in the right direction. I can do more.
Do you believe it's harder for a woman than a man to be in this industry? Or in this world in general?
I haven't been directly affected by this. The entertainment industry can be highly discriminatory on so many levels, but that's due to the needs of each job, show and character. It's an understood and accepted practice. There have been gender barriers that have been broken down along the way. For instance, in our show, we have had a female Fisherman character even though the role was established for a male and we have had a male Dark Queen even though the role was established for a female.
Globally, yes. There are still inequalities between the employment rate of men and women. Statistics confirm this, but beyond the hard numbers, it's about adjusting the mindset that women are equally as valuable and capable as men. As more and more women speak out and stand up for their rights, they are empowering other women to do the same. Women's rights are human rights. It's a mountain we are still climbing, but we are climbing it together.
What would you call your greatest achievement? 
This is a hard one. It's a great achievement for me to have been chosen for this interview! To say that I have been working professionally for over a decade now and that it's taken me around the world and has given me the opportunity to develop relationships with so many influential and incredible people is my great achievement. Other great achievements include knowing that I've built a positive and professional reputation for myself amongst my peers and employers, being a lead female role in one of the best shows in the world and being the strong and independent woman I am today!
Professional and personal tend to cross lines a lot in my life. Personally, standing at the top of Mt. Kilimanjaro in Africa this past March 2018, only five months after my neck surgery, was a huge personal achievement. I hope to climb many more mountains, physically and metaphorically speaking. So I hope there are many more great achievements on my horizon.
Do you have a role model, someone who inspires you?
My mom is my hero! And she has been my entire life. She is my rock, my biggest cheerleader, best friend, advisor, secret keeper, and inspiration! She is strong, kind-hearted, generous, understanding, patient, intelligent, fun spirited, courageous, charismatic…the list goes on. Also, I am fortunate to have many good friends in my life that I admire and look to for inspiration. Whether it's their outlook on life, positive energy, genuine soul, creativity or ability to have work/life balance, they all provide me with constant influence and motivation.
Does Macau inspire you and in what way?
In ways, I guess it has. The inspiration came through because I was challenged by the language barrier when I arrived, so I took classes and learned some Cantonese. I have developed a new skill that aided in my adjustment process of living here. It encouraged me to shop at local markets and talk with my neighbors. It inspired me to try new things, meet new people and to make Macau my home.
What do you like about Macau? What do you find challenging?
I love living in Macau. Not many people would say that, but I am an advocate of this unique place. First off, I have never lived and worked in a safer place. The community of Macau is trusting and feels quite free. You can leave your bags unattended, your phone on the bar and your keys in your motorbike and know that they won't be touched or taken. I wouldn't openly condone this practice regularly, but there is something safe about living here that goes without saying.
I have come to appreciate its idiosyncrasies. The public bus system isn't always direct or timely, but it's extremely affordable and forces you to be patient. There is no such thing as one-stop shopping. No Target or Walmart here so I plan my shopping accordingly and map out my trip to Taipa. Trying to be as efficient as possible, carrying my bags from one store to the next like a mule until I have what I need and more. Although, I usually come home without a few things because I couldn't find them or they weren't in stock. Cooking and baking have become experimental at times when I can't find all the ingredients. I always get a giggle when a new item makes its way to Macau and we all share this information at work as if it's breaking news!
No dishwashers, no clothes dryer, no UBER, and sometimes, no taxis. An unreliable and vintage postal system. Random public holidays where nothing is open. When finding something is absolutely impossible. It's sort of an un-google-able place. There has been a simplicity forced upon my lifestyle due to a lack of convenience, but I have embraced it and I try to enjoy the process and see the glass as half full, even at times when it is utterly annoying. I am fortunate to have built a home away from home and to be surrounded by an incredible group of people that are a part of my Macau family. They make the bad days good and the good days great! It's crazy for me to think about how we came from various backgrounds and cultures and that Macau is what brought us together!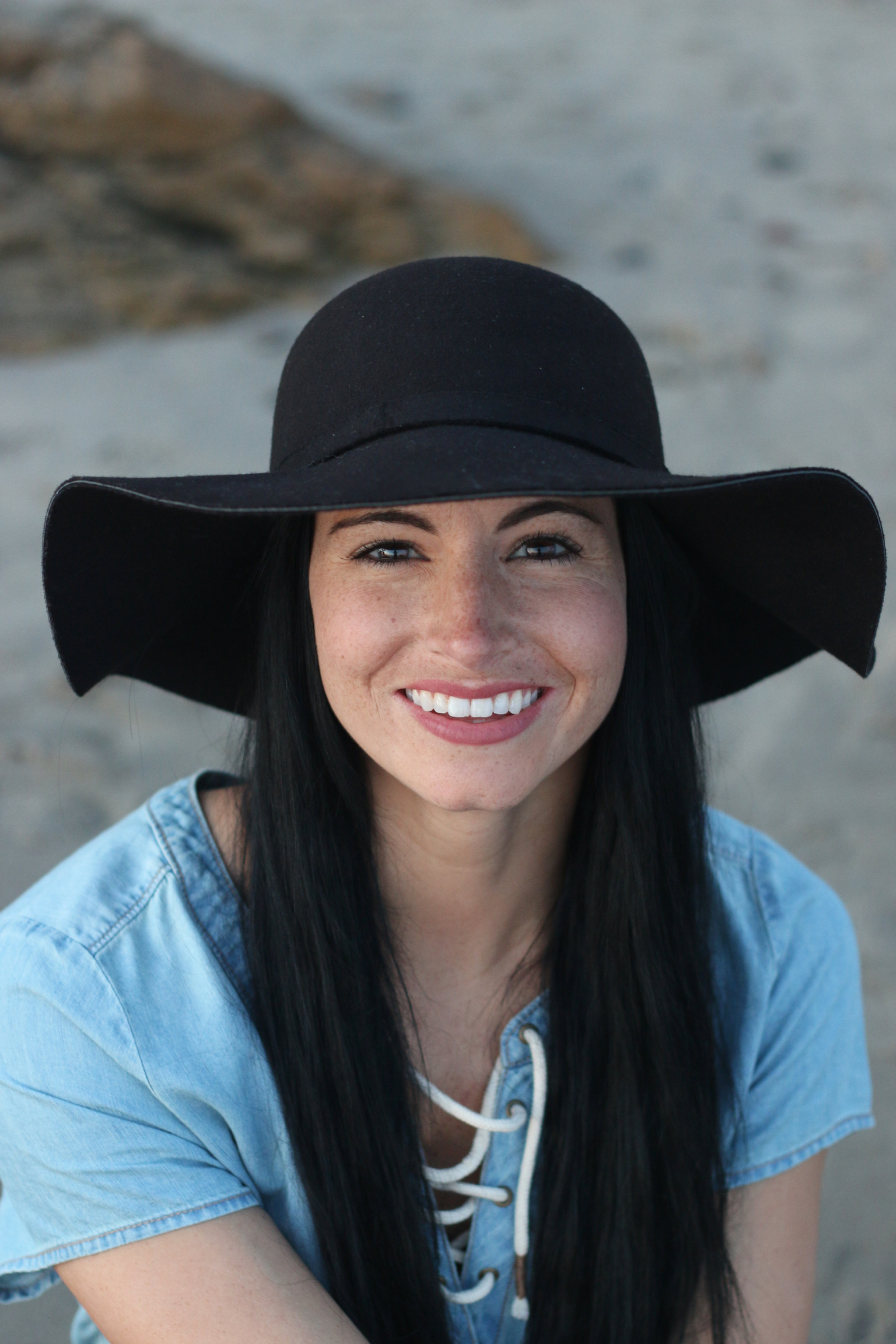 What does your regular day look like?
I am a creature of habit. Without much fail, I am awake and out the door with my dogs around 8:00am. We hike the trails in Coloane, some days with our good friends. When I get home, I work out and meditate. I enjoy a coffee or tea while reviewing my daily planner and then I start etching away at my to-do list. Sometimes it's household needs, sewing bow ties and dog collars, handling online business matters or trips to Taipa, the post-office, replying emails or prepping class material. Other mornings might be spent on FaceTime catching up with friends and family around the world.
I try to allocate some time to practicing French and Ukulele. Usually, I arrive at the theatre at around 1:00pm, depending on my training and rehearsal schedule. I also need to allow one hour for my make-up and 30 minutes for physio. I will fill the extra time at work prepping for Social Club events, tending to personal matters or catching a moment to read.
After two shows, there are nights I will stay to stretch and train or do my fitness barre class. I often make social plans with friends to grab food, drinks or catch a film at the cinema. When I get home I have two very rambunctious dogs that are eager and ready to play. I spend about an hour with them outside in hopes of depleting their energy. I usually eat dinner if I haven't already, finish up any last minute tasks and it's also a good time to FaceTime with friends and family back home. My night is their morning. I like to unwind with a Netflix favorite or reading before bed. I catch about six to six and a half hours of sleep before doing it all again the next day.
How do you like to rest, unwind? Is there a place in Macau that gives you energy and helps you recover?
I don't rest much haha! However, I try and get a massage once a week at Orchid Valley. They take great care of us there and I always find myself feeling like a marshmallow afterwards! My body—like all performers—is my machine and it's used and abused on a daily basis! It's my Ferrari and massages are its maintenance. My morning trail walks with my dogs is my sanctuary. I enjoy being surrounded by nature and I find my peace in these moments.
What are your favorite restaurants, cafes?
I eat almost anything! I have my favorite places that I dine at often like Blissful Carrot, El Gaucho, Tuk Tuk, Tacos, Kim's Food and Passion. A late night visit to Soo's Kitchen is never disappointing. There are other favorite places of mine, but I honestly don't know their names! Haha. We tend to come up with our own way to describe them, such as "stick place," "red lanterns," "catfish," and the "hot pot place!" I have enjoyed Goa Nights which is a newer addition in Old Taipa. The staff is lovely and the food is delicious. I have a new favorite restaurant on Macau side, Healthy Habits, thanks to my bestie TJ, who introduced it to me.
Do you have any secret spots in Macau that you can share with the readers of Macau Lifestyle?
If it's a secret, I don't want to share! All I will say is that Macau really has some awesome hidden gems. Some of my best meals or memorable moments have come from getting lost in the alleys. I moved here in the summer of 2014 and I still find new things. I would suggest taking a day to act like a tourist again. You never know what you'll discover. 
---
Watch Noelle in one of Macau's most impressive show, The House of Dancing Water in City of Dreams.
Tags
Related Posts