Florence Cheong admits that she comes from a very traditional Chinese family. Performing on the casino scene at the early onset of her career was a momentous move at that time. Embarking on a journey of self-discovery through dancing, the artist says, "You need to ask yourself and understand yourself first before you can understand people more".
Tell us about your journey as an artist.
I started dancing when I was six years old. My sisters started dancing and my mom brought me as well and I joined the class. And I eventually fell in love. I kept dancing until I went to a formal dance school in Macau. That was how I started professionally, however, I didn't finish school and I dropped out.
I kept dancing although I didn't finish the course. It was quite a story. I wasn't happy with the environment and relationships in the school and I felt I had to make a drastic decision about my life then. I began to work in 2008 just when the casino scene started building up. I worked in Sands as a dancer. In an industry where foreigners dominated, I felt proud to be local. I never regretted the decision because I've learned so much through these different stages of my life.
How did you keep moving on?
I was very lucky that I had a great boss who was very inspiring. I was 22 years old when he asked me, "Do you want to choreograph?". And I was scared at first but he gave me that opportunity.
I've had an interesting journey in my career. I ventured into the entertainment kind of scene as opposed to how I imagine my life would be like in the theater when I was little. I believe it was all meant to be as it opened a new road for me to meet and learn from different kinds of people.
What was it like for you becoming a freelance artist?
Freelancing opened new roads for me on both the entertainment and commercial side of performing arts. I've done the Macao Arts Festival and choreographed operas, musicals, and plays. These last two years, I worked a lot in Hong Kong. I also did a lot of music videos and talk shows involving directing as well.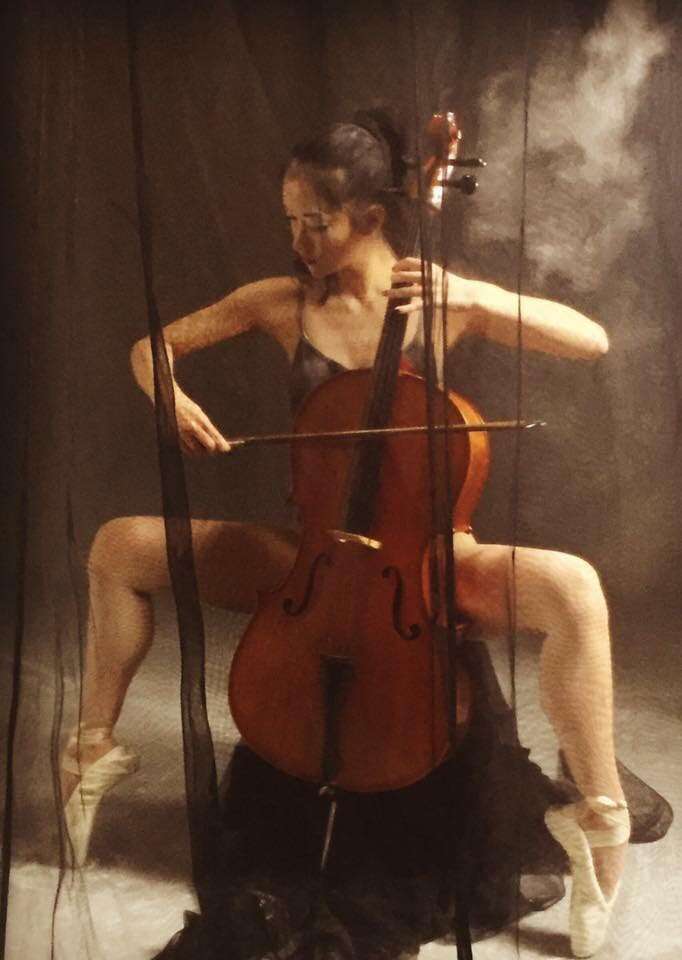 You've evolved in your roles as an artist. Which one would you like to expand and explore more?
I think choreography and directing definitely. That's what I want to do!
Is there any specific show that you've choreographed that's memorable for you?
The Shanghai Disney Land opening. I did "Frozen" and that was truly memorable. I think for me that whole experience was everything I was looking for as an artist. They were still building the theater then and the show was only for 10 minutes but the people and process were very memorable.
You can feel the result of your hard work as you see the kids coming and the beaming smiles on their faces—it was all worth it. As a Macau artist, that was a hard road to get there.
What do you think is your strength when it comes to performing?
I believe everything is luck and skill combined. Personality is part of it as well as attitude.
What do you think of the Macau arts scene?
I think we have a lot of activities but it's hard to get to a professional level. If you want to stay in Macau and be an artist, there's not much audience. I think it's going to be a long progress to develop. I know there are a lot of younger people trying to get into the field. It's important for them to see a bigger world outside Macau.
What's your daily routine like?
I stretch every day. I drink a lot of coffee (laughs). I'm not that healthy when it comes to eating and I know it's not good. It's my pet peeve.
What other things inspire you?
Honestly, I don't know what I would be doing if I'm not doing what I do now. I think that I just live and breathe into the project that I work on and feel this is my world, this is where I belong.
That feeling is important for me. I want to feel 100% committed to doing something. I think art helps people and the goal is that people take something when they walk out of the theater. It may not always be positive but that's what arts are all about emotion, reflection, and feeling.
What do you love most about Macau?
I think Macau is a place to live in and not just visit. You can feel busy and yet quiet and that's something exceptional for a place.
How do you keep a balanced lifestyle?
I see my friends and family. I work intensely. Sometimes ideas take time so I love to have coffee and dine out and try to do something worthwhile. I think I have a pretty good balance in life and I have a great support system.
Where do you see yourself a few years from now?
I still see myself out there exploring and discovering something new. That how my passion keeps going. I like being a freelance artist and have the creative freedom. I'd like to do more directing in the future.
Follow Florence Cheong at www.facebook.com/florence.cheong.9
Tags
Related Posts