It might be hard to believe that there are hidden gems left to be found in Macau, yet we believe there are quite a few. Surrounded by concrete buildings or hidden behind banyan trees, in the places you least expect is where you'll often find one. And truth be told, these aren't only small local alleys or beautiful street art pieces, but also buildings. In this case, Sir Robert Ho Tung Library, a beautiful colonial building constructed just before 1894. Located in the Historic Centre of Macao, the building was made a World Heritage Site by UNESCO in 2005.
Originally, it was the residence of Dona Carolina Cunha. A few years after it was built, Hong Kong businessman Sir Robert Ho Tung purchased it–in 1918–and started residing there, using it as a retreat, until his relocation to Macau, during the Second World War.
Sir Robert Ho Tung's relationship with Macau grew stronger when Hong Kong fell into the hands of the Japanese in 1941. Today, it is one of the public Macau libraries, quiet and with just the right number of people to keep you company, while having a seat in the corner for you to enjoy your reading. The library was recently renovated, is well-equipped, and has a decent collection of Western literature. There is also a good assortment of international magazines and newspapers.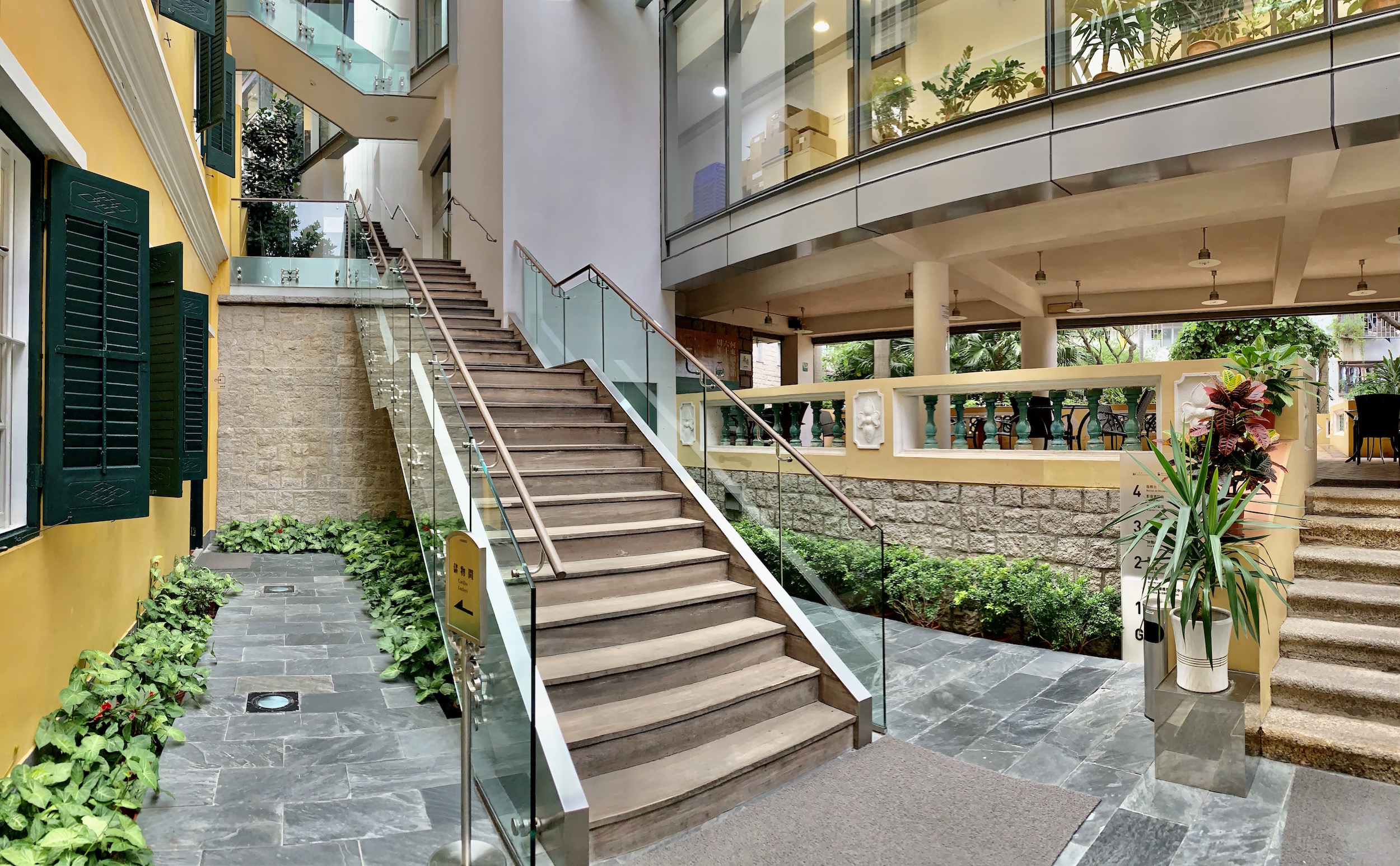 Classic Made Modern
Inaugurated two years after his founder died, in 1958, Sir Robert Ho Tung Library now serves hundreds of residents who enjoy this building tucked away in a quiet square filled with history. The renovations allowed the place to resuscitate with a new look without losing its classic features. If you look at it, you'll see pieces of the past meshed into the present. While the older structure still has the original colors and base, a staircase and a bridge were built on the upper level, giving the library a special touch.
You can also bring your computer or tablet and connect to CTM wi-fi or the city's WiFi Go. And when you step out, just a few minutes away, you can have a coffee at Macau artisan Terra Coffee, check out some heritage sites close to the library, such as St. Augustine's Church, Dom Pedro V Theatre–really worthwhile–or a bit further, St. Lawrence Church and its vibrant adjacent streets, full of local life scenes.
Sir Robert Ho Tung: A Patron of the Land
Sir Robert Ho Tung (1862–1956) was born in Hong Kong and his birth name was Kai Tung. Ho Tung had a British Dutch father–Charles Henry Maurice Bosman–and a Chinese mother surnamed Sze. Having started his career in the customs business, he later joined Jardine Matheson company (that also has branches in Macau). In 1902, Ho Tung bought a piece of land in the former Bela Vista street (close to D. Bosco school) and lived between both neighboring territories. 1918 is when his relationship with the now library commences: this was one of the numerous properties he bought, then functioning as a place where he'd go to relax.
However, the real reason tying him to Macau is the fact he refused to cooperate and work with the Japanese forces that invaded Hong Kong in the mid-20th century, in the aftermath of the Opium War (to know more about this conflict, check out our article on it). Ho Tung then moved to Macau, only going back to Hong Kong when the war ended, in 1945.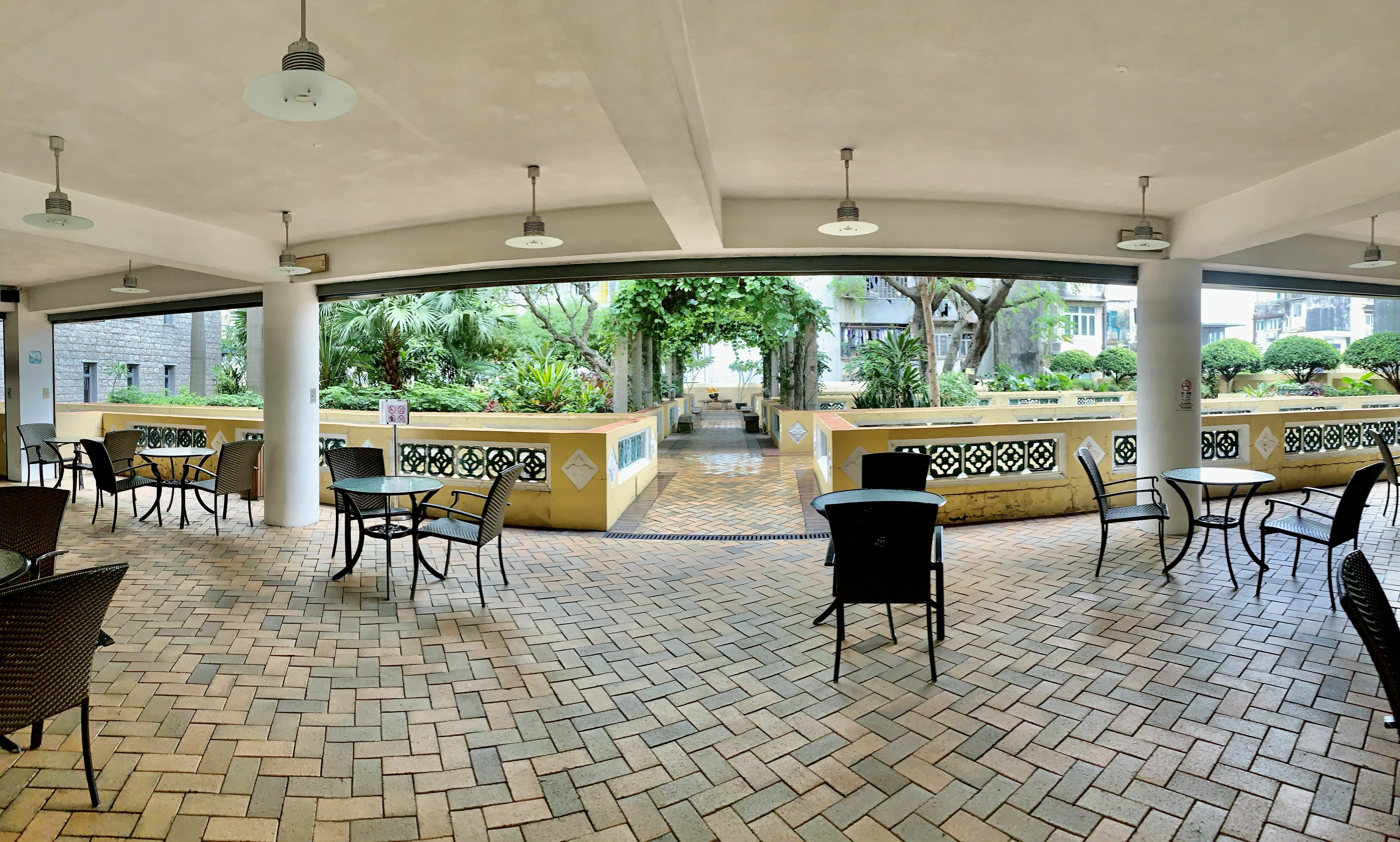 A few years after, Ho Tung donated HKD $250,000 to the Macau government for the establishment of a library and a Chinese-Portuguese tuition-free school. He's known for having contributed greatly to the cultural and social development of this town. Said institutions have been named after the businessman: Sir Robert Ho Tung Luso-Chinese Primary School and this library, which was formerly his home. How did this happen? In 1955, he wrote a will bequeathing the property at St. Augustine's Square for the establishment of a public library, plus HK$25,000 for the purchase of Chinese books, which are still available there.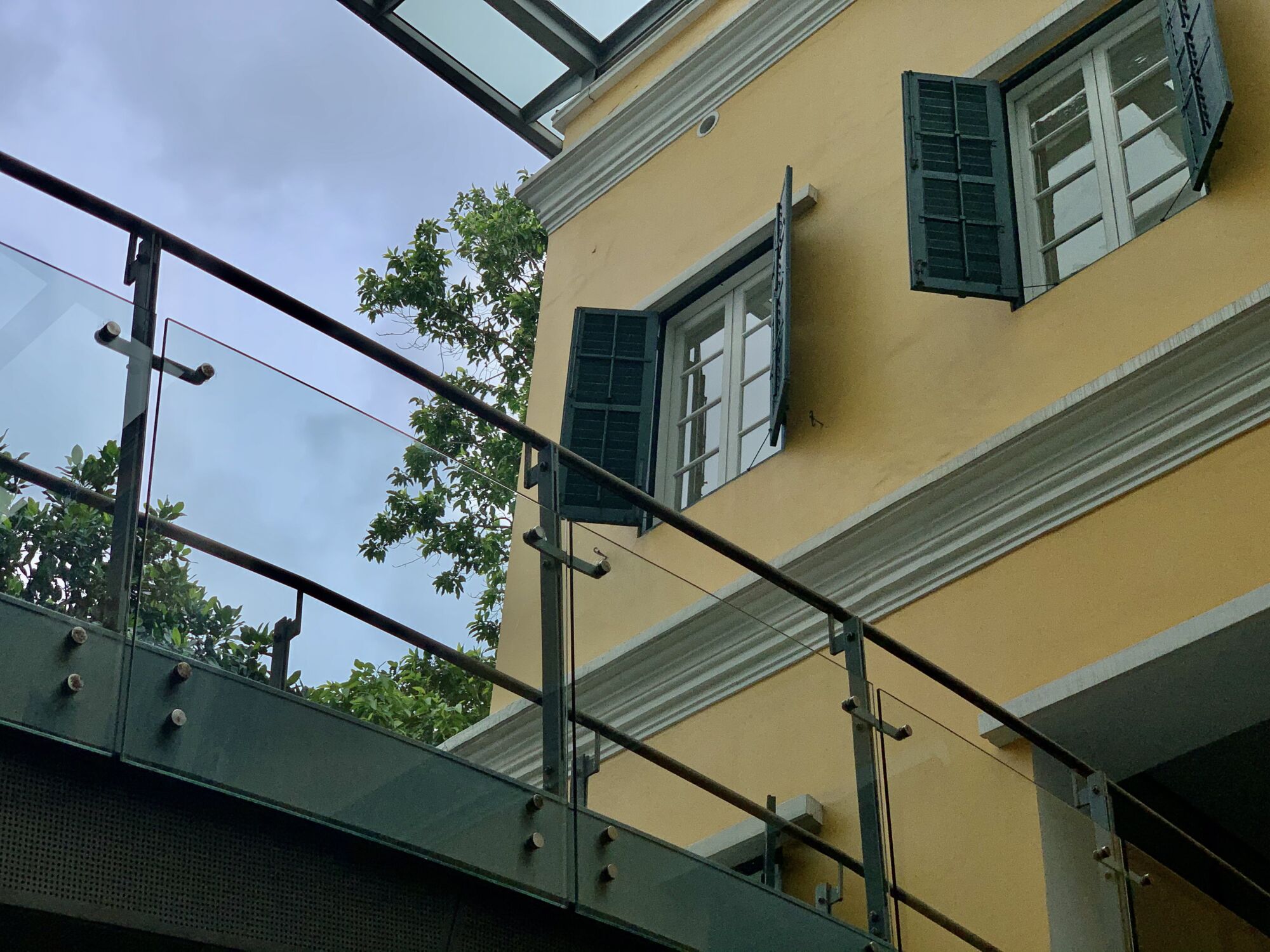 Refreshing Readings
There is a nice open courtyard with a fountain where you can sit outside and enjoy the fresh air. The library is the perfect destination for a slow afternoon or a relaxed weekend. We all know how Macau weather is–especially during the so-called summer months–and rain is always a possibility in the skies.
However, worry not: this beautiful gem has a roofed outdoor area with chairs and tables. If the sun is shining, you can always head to the front patio and enjoy some sunbathing while sinking into your favorite piece of literature!
---
Opening hours: Monday–Saturday, 10:00am–7:00pm, Sunday, 11:00am–7:00pm (closed on public holidays)
Sir Robert Ho Tung Library 3 Largo de Santo Agostinho, Macau, +853 2837 7117, www.library.gov.mo/hotung
This article was originally written by Katya Maia in 2016 and updated by Leonor Sá Machado in July 2020.
Tags
Related Posts